After a long winter that seemed to drag on forever (anyone else?!), spring is almost here! If your kids are getting antsy longing for the outdoors and warm weather, use these Spring activities for kids to keep them distracted and having fun!
Here in the Northeast, we're in that limbo between really cold days and a few warmer ones sprinkled in. My kids are suffering from cabin fever—and I don't blame them! Even I am tired of being inside. That's when I know it's time to bust out this list of recipes and spring boredom busters for kids. Once I do, our entire household is kept entertained and busy.
I hope your family loves these as much as mine do!
Spring Boredom Busters: Activities for Kids
Keep little ones busy with these spring boredom busters! These spring activities for kids will help build creative muscles and give them plenty of opportunities for open play.
Take an everyday egg, and turn them rubber with nothing more than vinegar and food coloring! We do this one every year—it's a family favorite! Not only do my kids love playing with their creations, but it's a fantastic STEM project where they can learn about the science behind it all.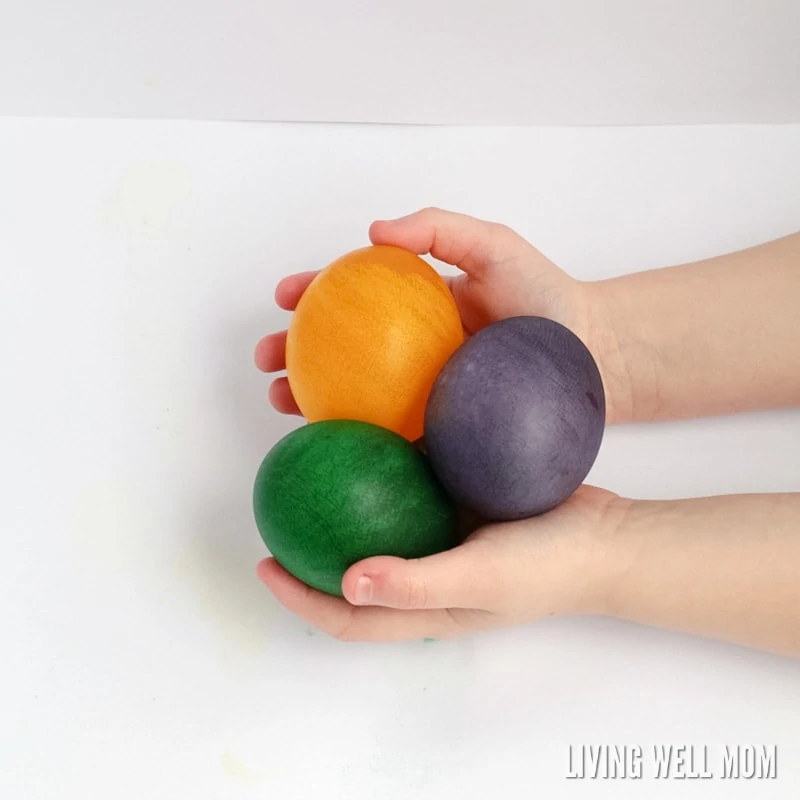 Looking for an affordable Easter activity for kids? Look no further than this cute chick craft made from egg cartons!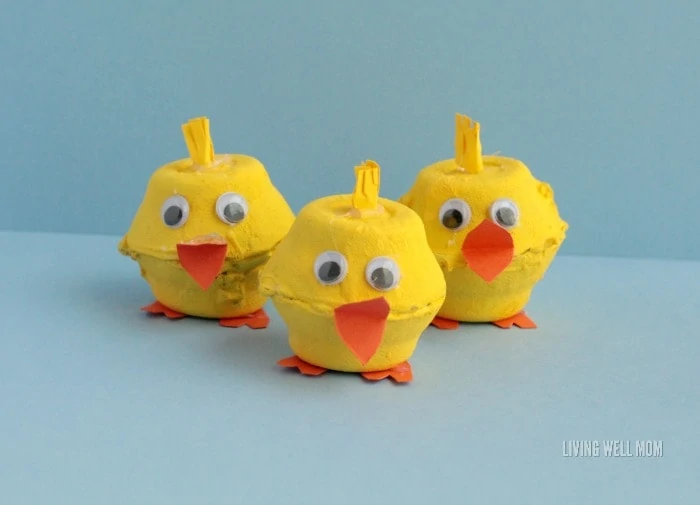 Pretty meets practical in this salt dough magnet craft! Let your kids help make the dough, shape out the flowers, and paint them. Then, display their handiwork on the fridge for all to see!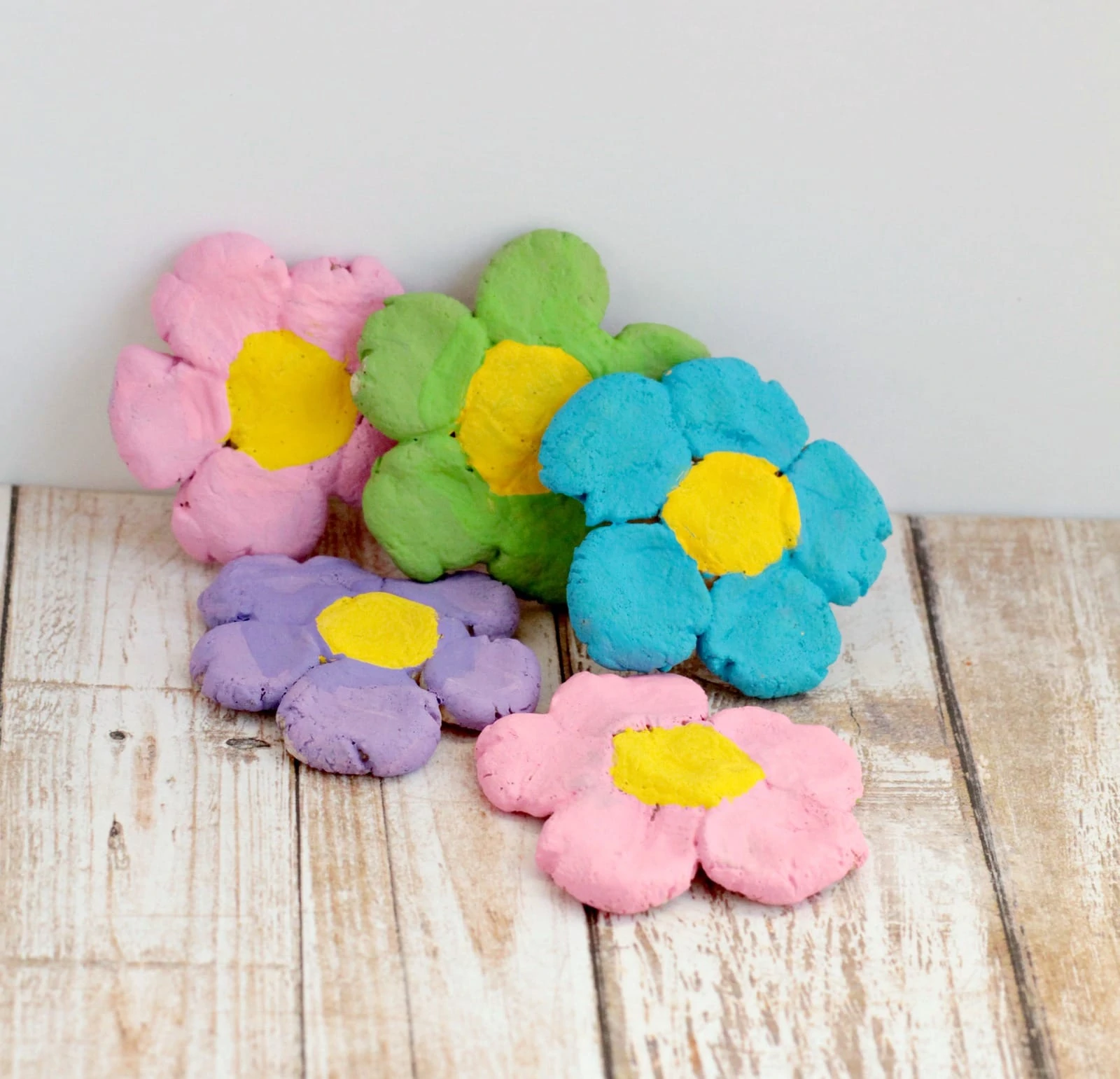 What could be a better spring activity for kids than to start planting? This simple sponge garden is the perfect way to show your kids how plants grow. Once the weather warms up, move your garden outside and let your children have the joy of caring for their own garden!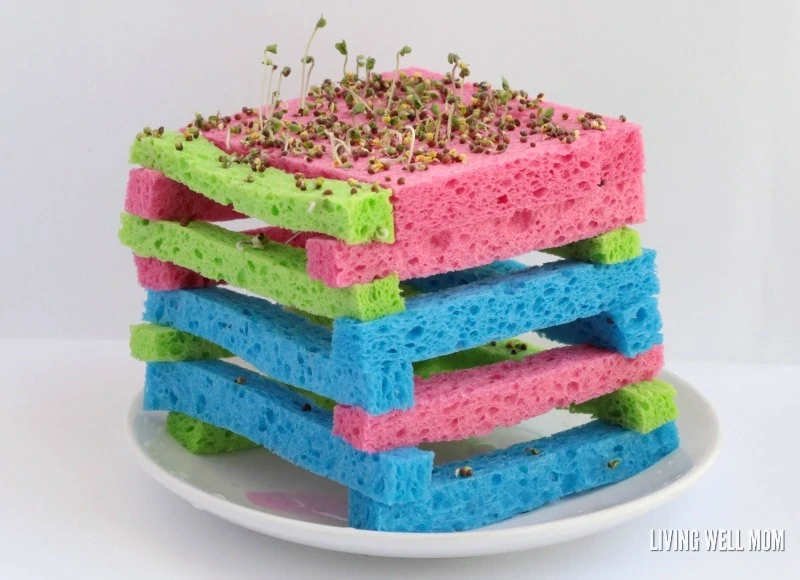 Some bottle caps and acrylic paint are easily transformed into mix-and-match flower petals that your children will spend hours playing with!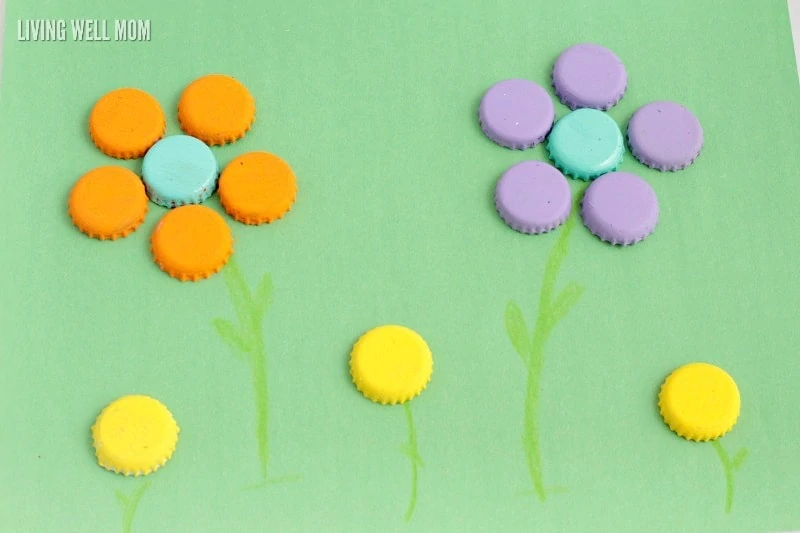 Sometimes it's the simplest things that keep kids entertained. Forget the fancy gadgets and make this sensory bottle! You can make this spring boredom buster with items found around your home – it's easy!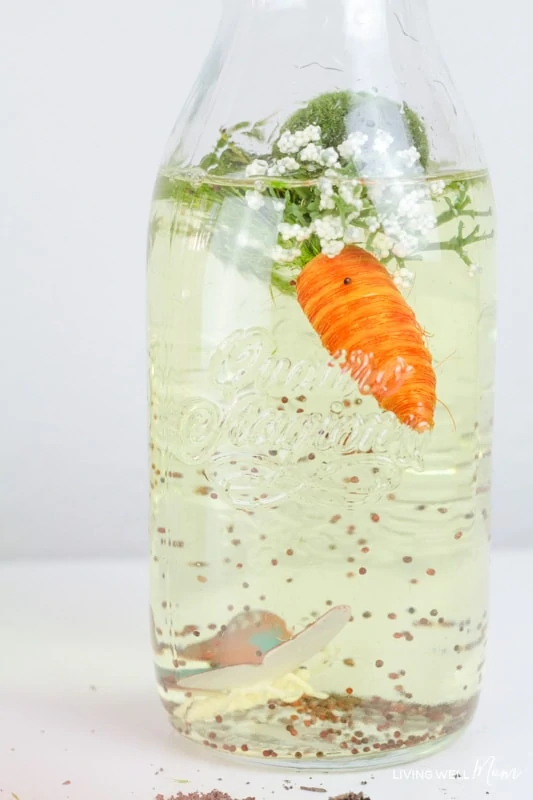 This fluffy Easter slime is the perfect way to entertain your flock for hours! Not only can they help mix it up, but then they'll play the day away.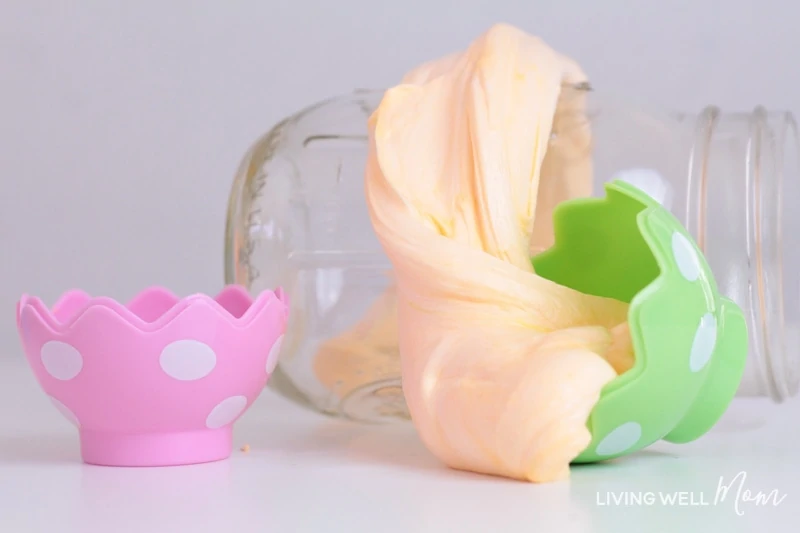 Create Easter Egg Sun Catchers
If you have little artists at home like I do, they will absolutely love coloring these beautiful sun catchers. Then, let them proudly display their creations in the window where sun turns this Spring boredom buster into a masterpiece.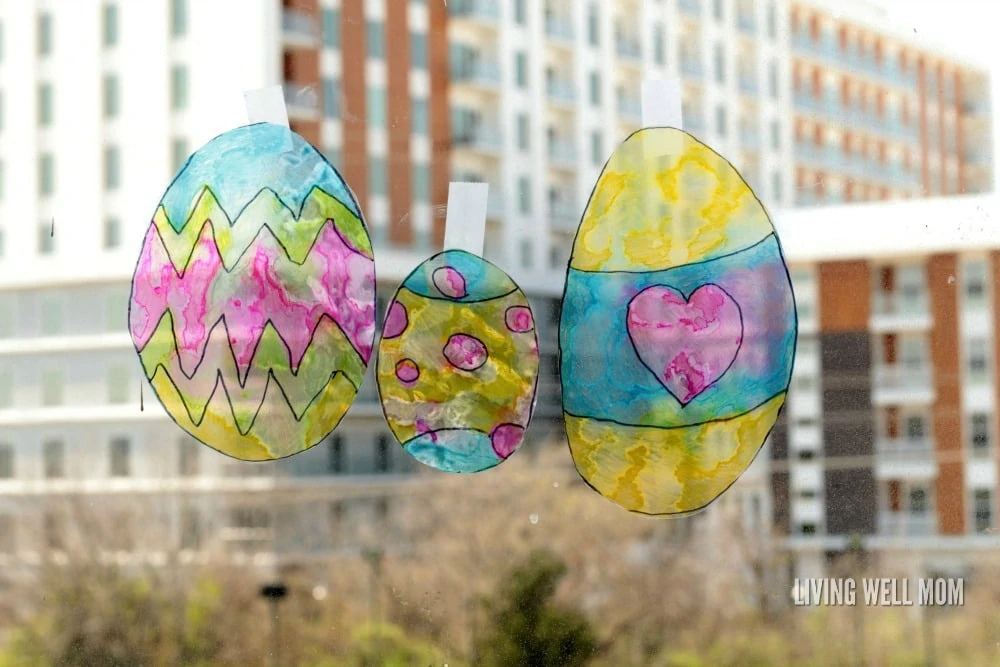 You'd be hard-pressed to find a game more classic than tic, tack, toe! Not only is this game universally appealing, it's easy too! Make it a spring activity for kids by swapping out DIY pom pom chicks and bunnies for typical Xs and Os.
Spring Recipes for Kids
Another one of my favorite spring boredom busters for kids is to spend some time in the kitchen together! These recipes are all spring-appropriate and easy for kids to help make…and enjoy!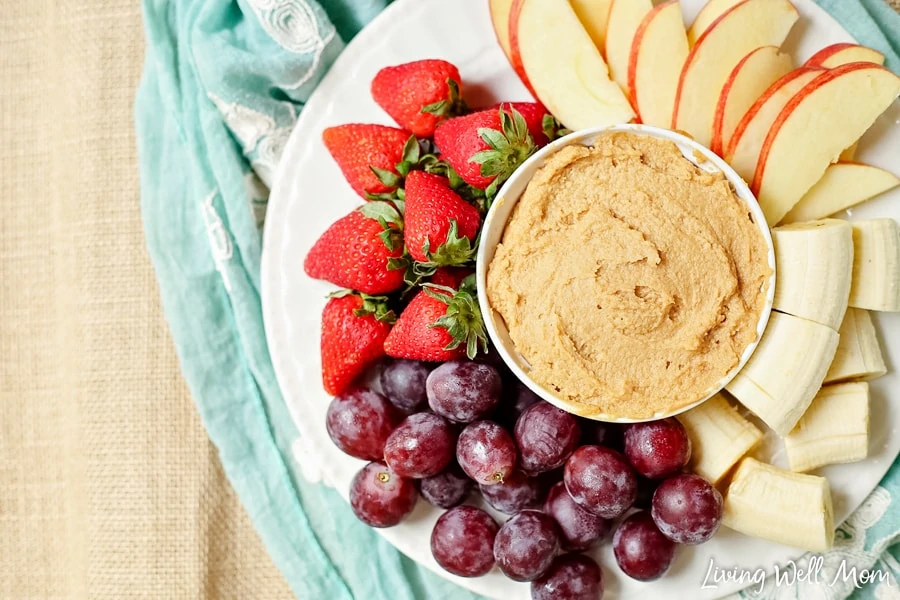 Have your children been a bit hesitant about finishing their fruit? Well, no longer! Once they try this peanut butter fruit dip they'll be absolutely begging for fruit all day! This is a low-sugar treat you can feel good about too.
Or maybe you're on the opposite end of the spectrum and your kids can't get enough fruit. This pretty rainbow fruit salad should tide them over for a bit!
Creamy and full of sweet-tart strawberry flavor, this is a huge hit with my little ones! I have them help me make this the night before, and it's so cute to watch them all run to the fridge eager to enjoy it the next morning. So, it's technically this is one of those rare spring activities for kids that lasts 2 days. 😉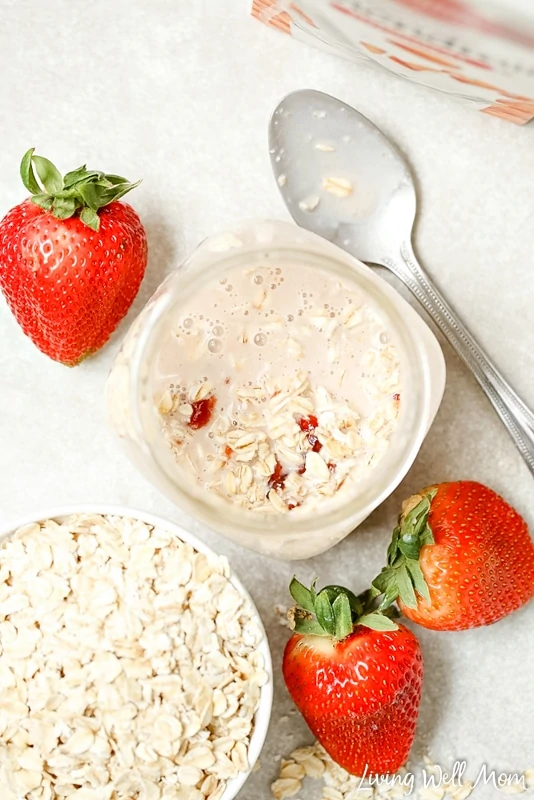 These "nests" are a kid-friendly treat made out of a yummy mix of rice krispies, marshmallows, and peanut butter. Your kids will love helping mix this up…and more importantly eating them!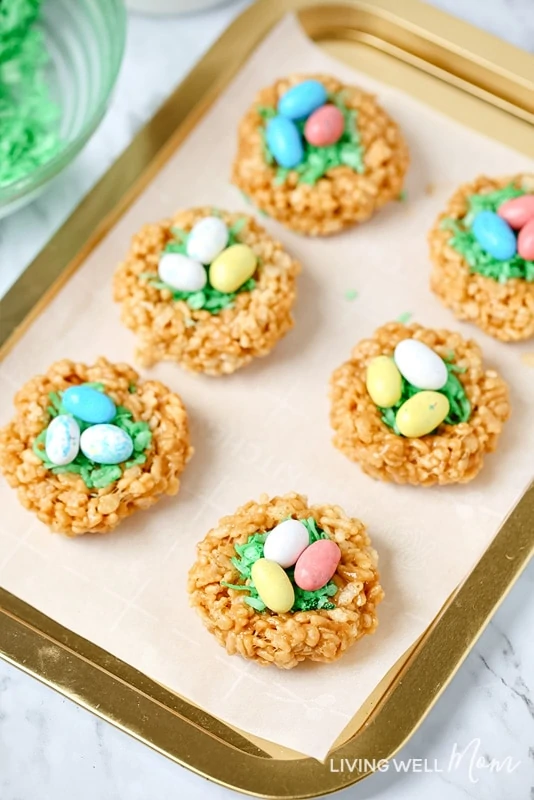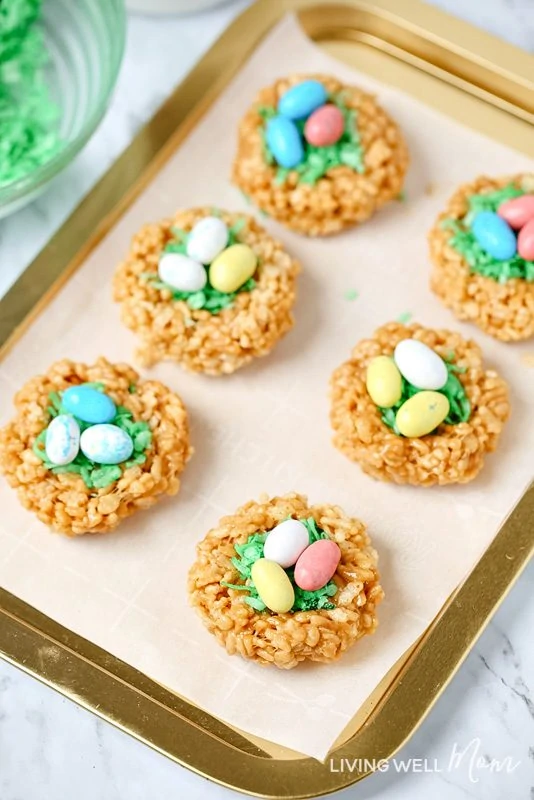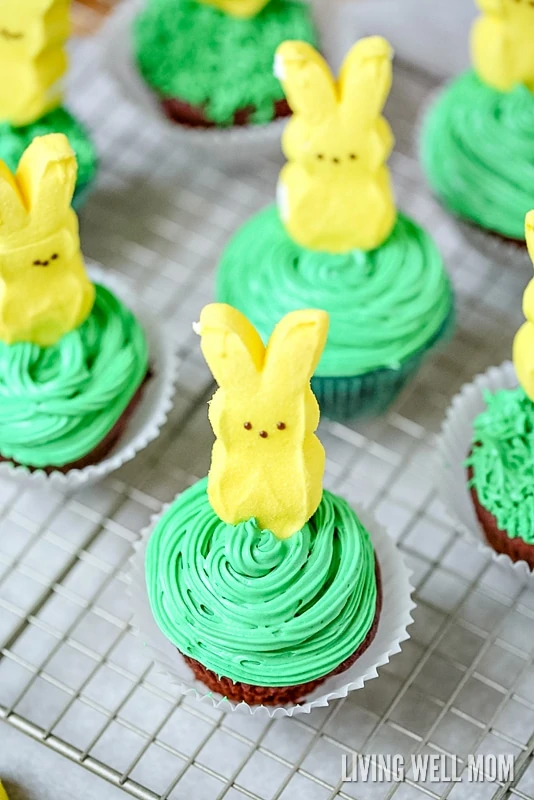 Yup, this one is a bit of a throwback. But look how precious – I had to include it! Your kids will have an absolute blast decorating their rice krispies treat "nests". Just don't forget the twizzler handle!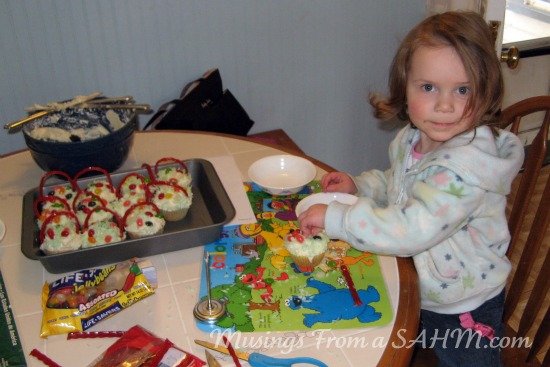 More Activities for Kids