We love Valentine's Day at our house. We love everything silly, fun, and festive about the holiday. Candy, cookies, and especially puns. My kids are too young for the real romance of Valentine's Day, but they still love getting paper valentines from friends and classmates. I came up with this fun Valentine card box for them to store all the Valentines they receive this year.
I wanted to do something monster or bug themed and this "Love Bites" idea fit the bill perfectly! My kids thought it was pretty funny too. This craft is easy enough for your kids to either help you make it or make it alone.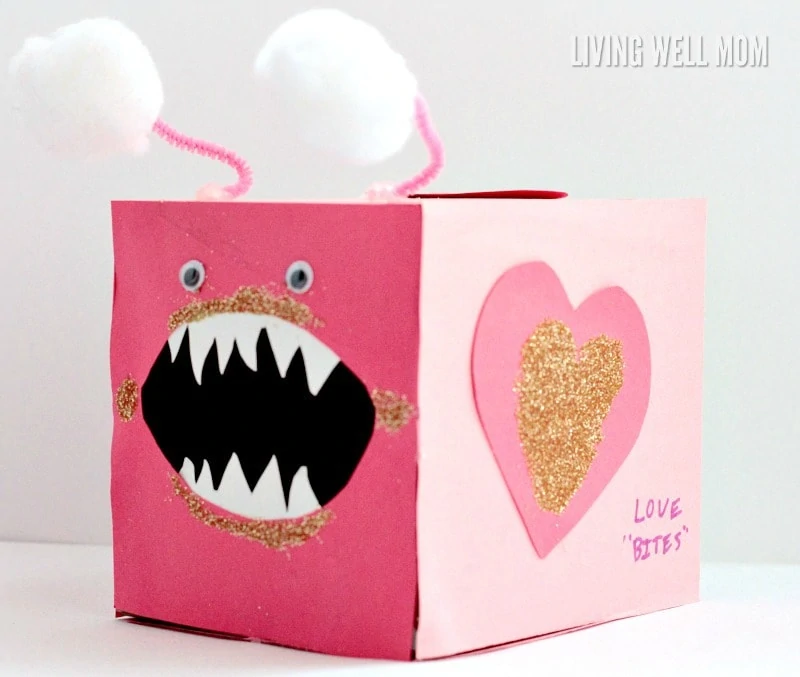 What You'll Need to Make This Valentine Card Box: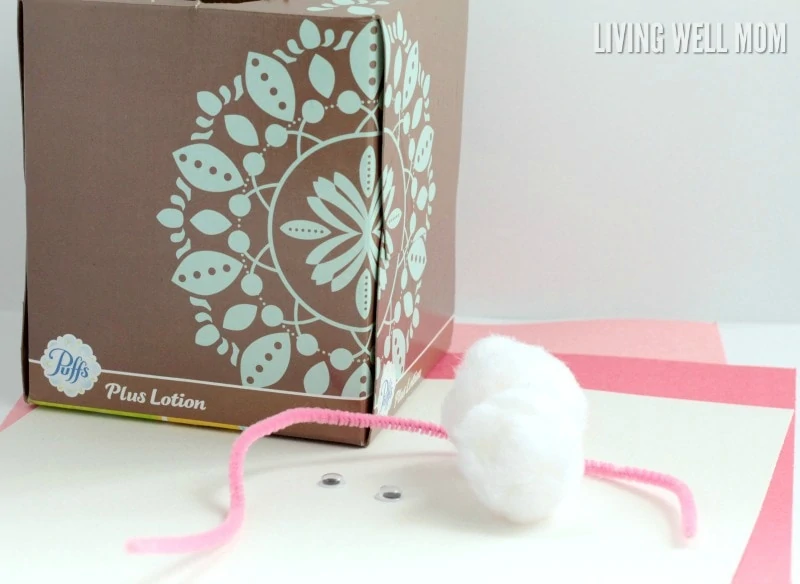 Instruct the kids to cover the sides of the box in colored paper. We papered the sides in pink and the top and bottom of the box in red.
We made the mouth by cutting the center of one of the red pieces out and gluing teeth to the inside. When we glued the paper to the box, it looks like our monster has a scary mouth full of teeth!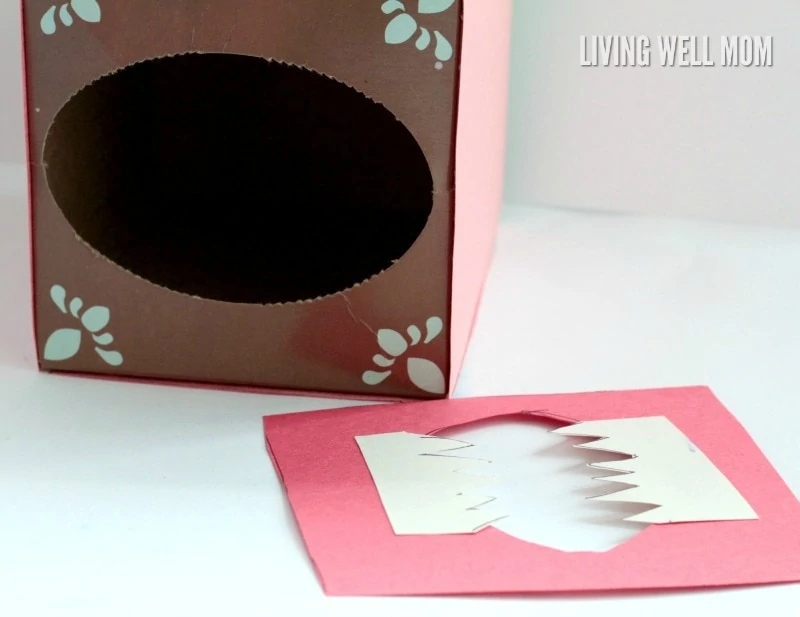 The kids decorated their monster by whim. They added hearts, glitter, and googly eyes.
We attached the pom pom ears with hot glue, as it was much easier that way. It would have taken forever for the glue to dry if we had used any other kind of glue.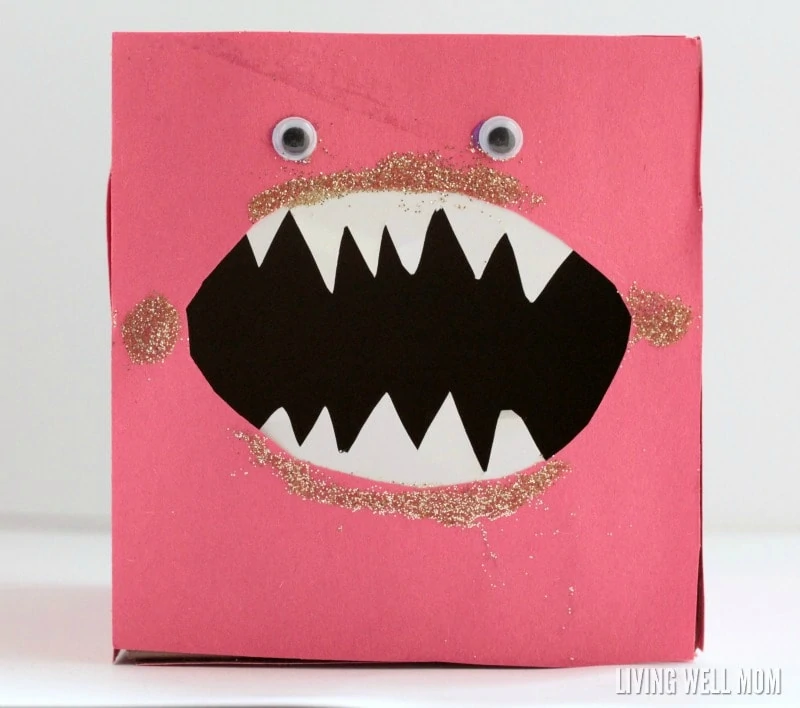 I wrote "love bites" onto each side of the box. You can also write your child's name somewhere on the box so everyone knows who the treats belong to!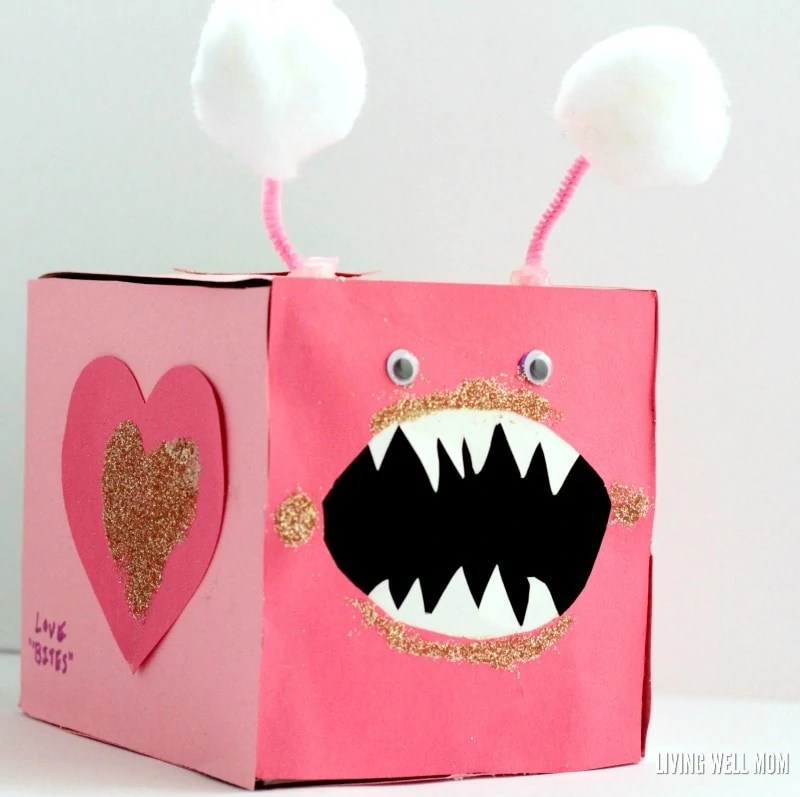 When the glue dried, my kids couldn't wait to start using their Valentine card box. They instantly started composing messages to each other. It was really sweet!
There are plenty of variations on this simple Valentine card box design if you wanted to change up colors, make it look more like a bug, or get fancier with the design. I may make a box for myself in case any work friends decide I need a little treat!