Have you ever wanted to do something a little more "homemade" with your kids for Valentine's Day cards? But then, you pictured a big project with a whole lot of mess and quickly went back to the usual box valentines from the store.
I'm with you there. I don't have time for complicated activities.
That's why, this year, I decided to make very simple homemade valentine cards with my kids. It's so easy, all I did was print, cut, and hand them to my kids for them to write to/from names. Done!
I loved the idea so much, I'm sharing with you too! You can grab your own free printable valentines right here.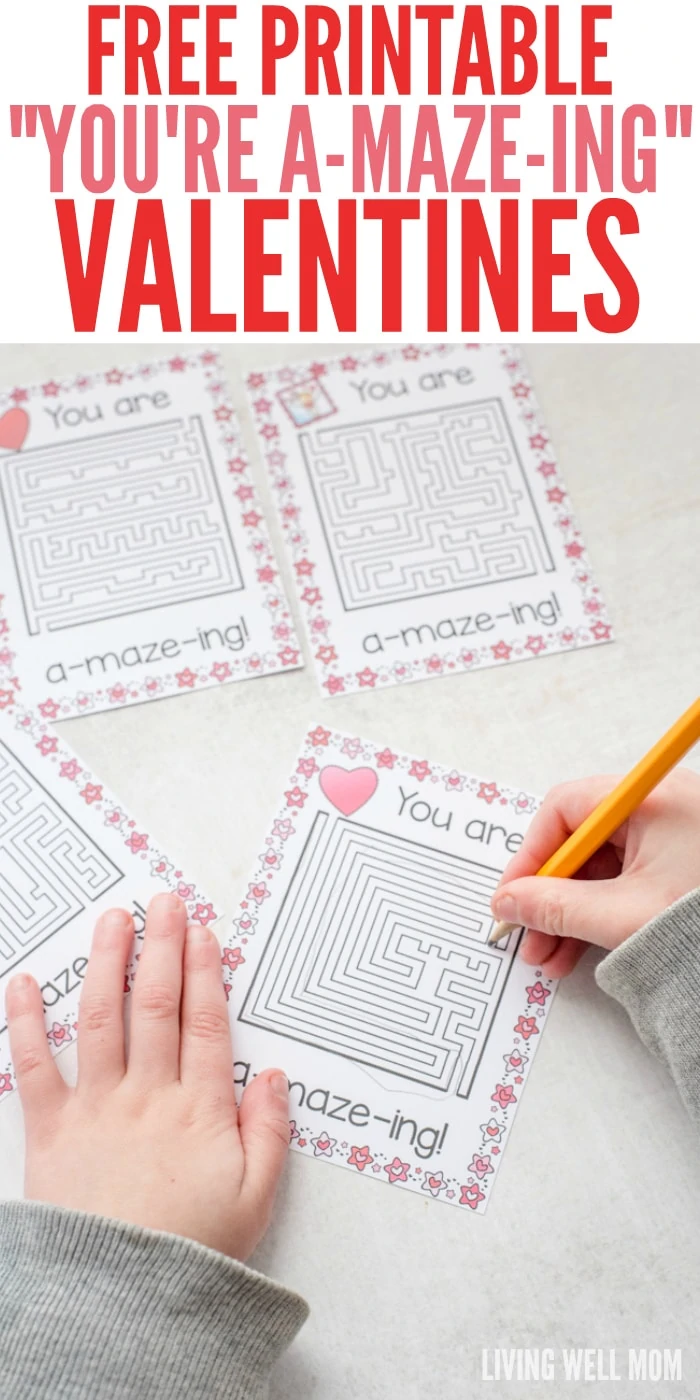 These free printable "You're A-Maze-ing" valentines are just the thing busy moms need when their kids want to do a "craft."
What You'll Need to Make these Free Printable Valentines:
I highly recommend using card stock paper for these valentine printables. It will take the valentines from "blah" to "whoa!" And you'll probably find quite a few more uses for the card stock paper like I have since I purchased it. (It's great for favorite recipes or sturdier printable labels too!)
Each page has 4 valentines, so print out as many copies as you need.
Cut out the valentines. Older children can help assist with this step.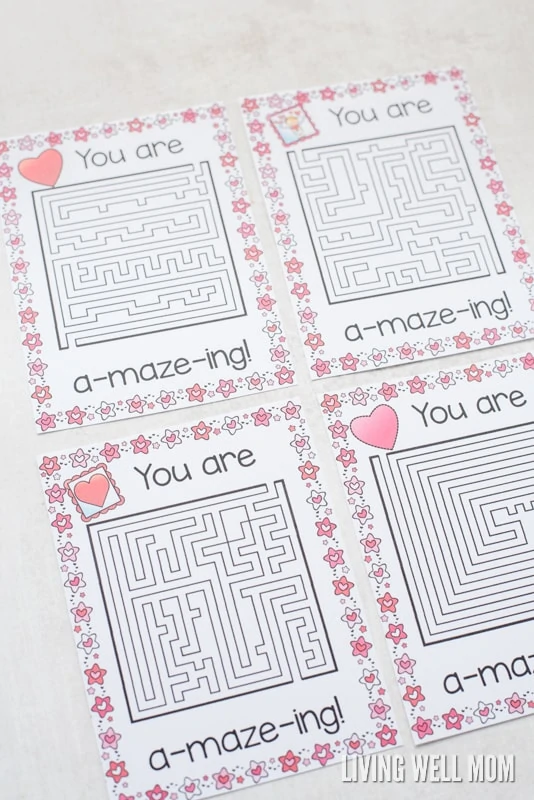 Flip your free printable valentines over to write "to" and "from" on the back. For the sake of simplicity, I didn't make this a double-sided printable. (It was enough for me to print out on cardstock paper, I was not going to try to flip it over and hope a second printing turned out right! I figured you would agree with me.)
Your kids can write "to" and "from." Even younger children can write their names.
Your kids will love handing these free printable valentines to their friends at their valentine's day class party. Their little friends will love the fun maze in this valentine! Or these valentines can be for siblings, grandparents, aunts, uncles – whoever your kids want to give them to!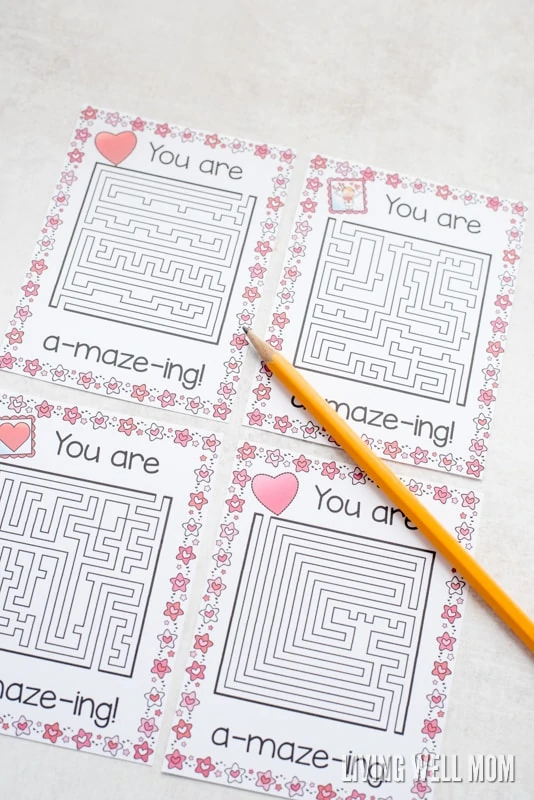 Now that's a simple "homemade" valentine card craft!