With so many ideas for activities for kids, sometimes it's hard to decide what to do! Handprint art for kids is always a safe bet because not only do kids love doing things with their hands, but they'll create pieces of art you'll cherish forever.
While we all love a cute drawing from our little ones, there's just something special about a craft featuring your child's handprint. Kids grow so fast and handprint art is a perfect way to capture a piece of that age.
Handprint Art also makes fantastic gifts for grandparents and relatives. Wouldn't Grammy absolutely love a Santa featuring her grandchild's handprint?! How special!
Today I've rounded up 30 fantastic handprint art ideas for kids. From Monsters Inc and Ninja Turtles, ballerinas and penguins, to Santa's sleigh and the Grinch, snowmen, and more, here's 30 fantastic Handprint Art ideas for Kids!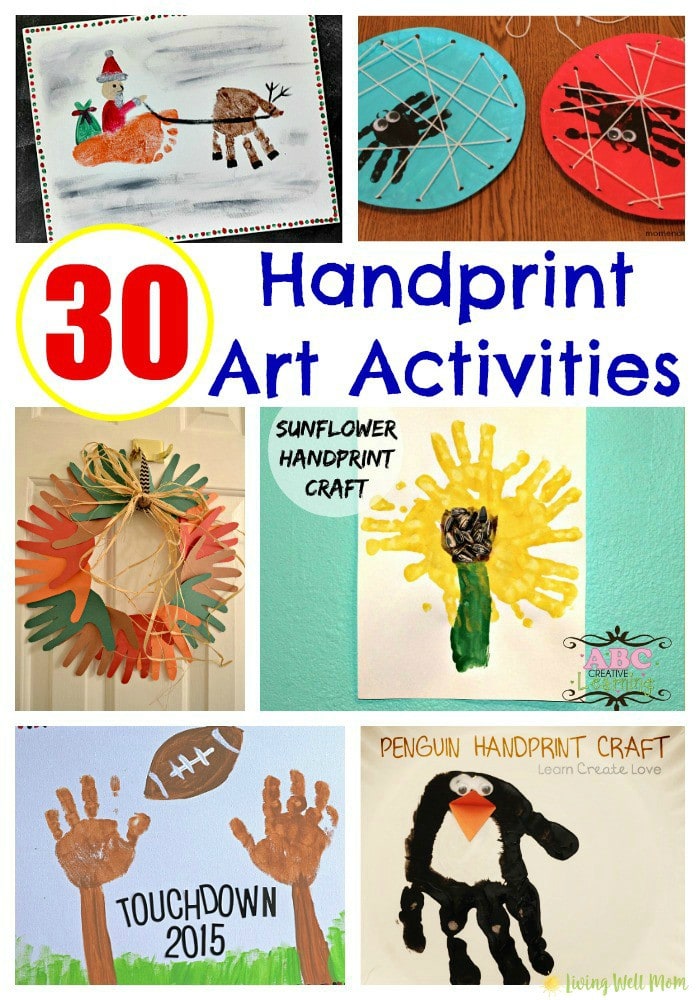 Which handprint art activity is your favorite?