Thanksgiving is just around the corner! As soon as the leaves start to turn, my children are ready to began decorating for Thanksgiving. So today, my daughter Peyton and I are sharing a tutorial for cute Turkey Magnets made using a canning jar lid. This Canning Jar Lid Turkey Magnet is a fun and easy craft for kids, plus they're adorable and you'll love displaying them on your fridge, etc.
I really enjoyed creating this fun turkey magnet with my daughter; it was such a simple project. At 5 years old, she often gets frustrated when crafting requires adult help, or worse when she works hard, but can't get her project to look exactly right. This Canning Jar Lid Turkey Magnet had her smiling the entire time, as you will see in the following photos. She loved this easy and fun the craft! In fact, we made several to give away too.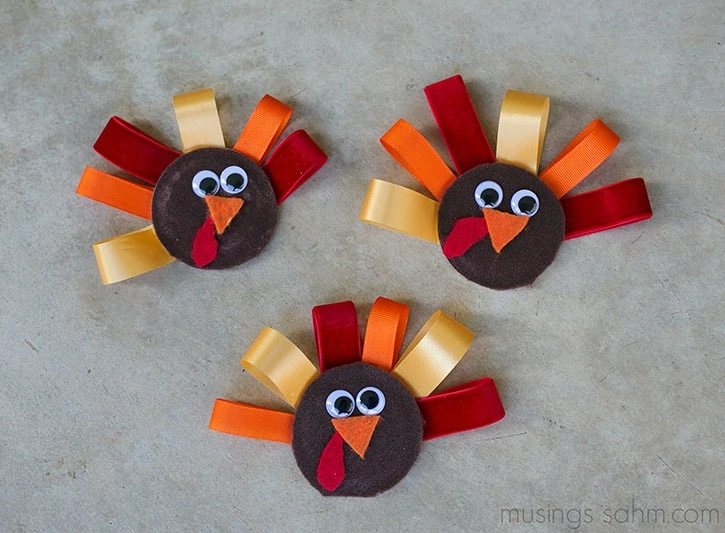 Supplies:
metal canning jar lid
brown felt
red felt
orange felt
googly eyes
magnet
3 different ribbons in fall colors
Directions:
Cut a circle the same size as the canning jar top from brown felt. Glue it to the back (not shiny) side of the canning jar lid.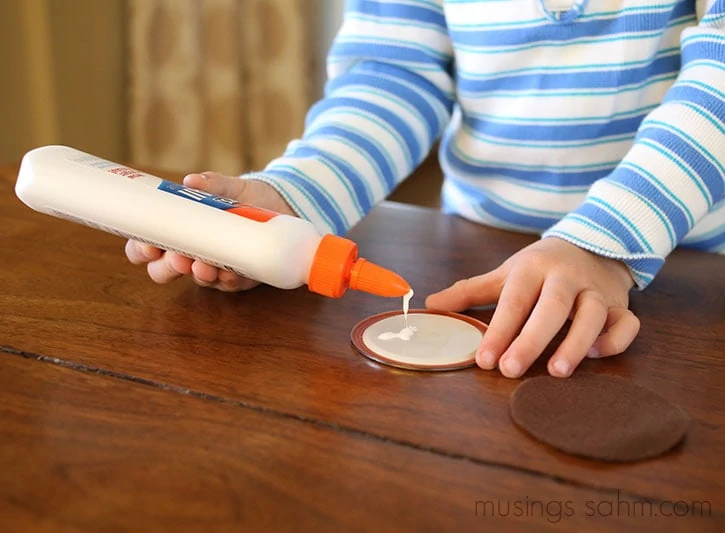 From your felt, cut an orange triangle for the turkey's beak and a red tear drop shape for the turkey's gobble. Glue them on the lid.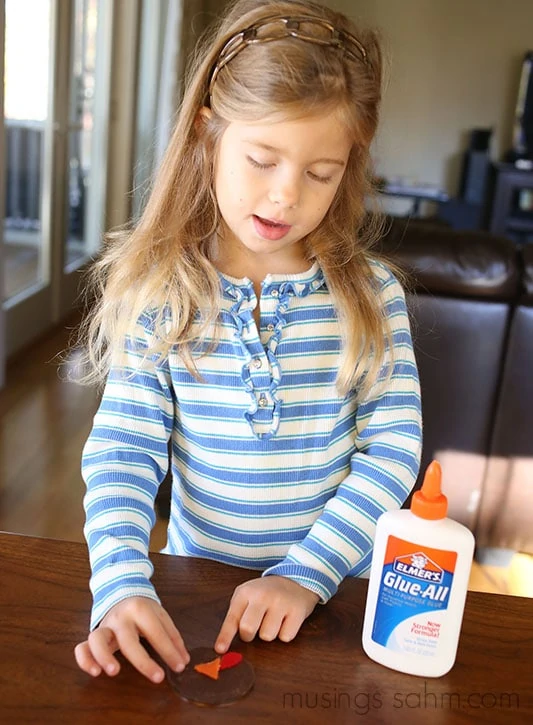 Add two googly eyes.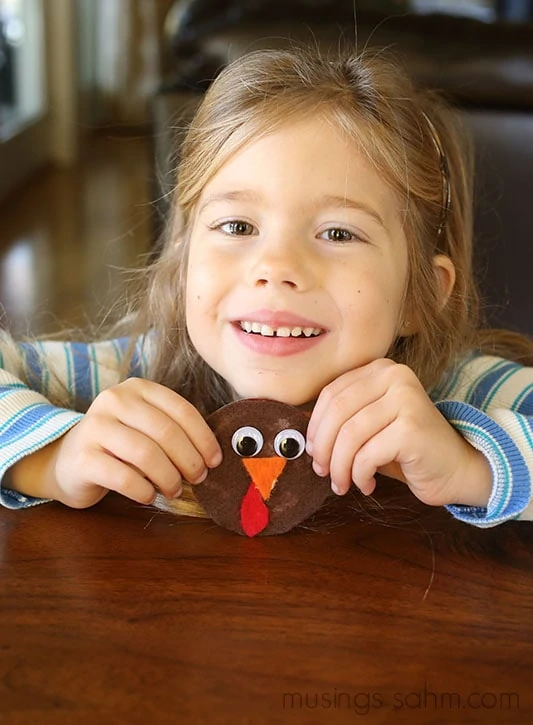 Cut 6 lengths of ribbon (3 from each color) each about 5 inches long.
*Note on ribbon- Don't feel the need to go out and buy three new spools of ribbon just for this project. The beauty of this craft is that it will look wonderful with just about any ribbon. So many colors would work well: different shades of yellows, oranges, reds, even browns and greens. I really like the effect of different textures of ribbon for the feathers on this turkey magnet. We used one satin, one grosgrain, and one velvet ribbon and the different textures really added to the visual appeal of the magnet. I think dotted, striped or even patterned ribbons would also be adorable. Use what you have!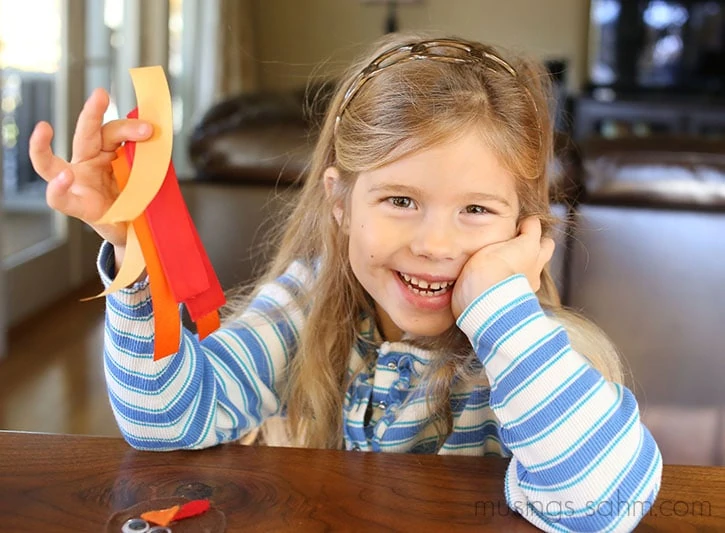 Fold each ribbon in half, forming a loop and secure the loop with a dot of glue.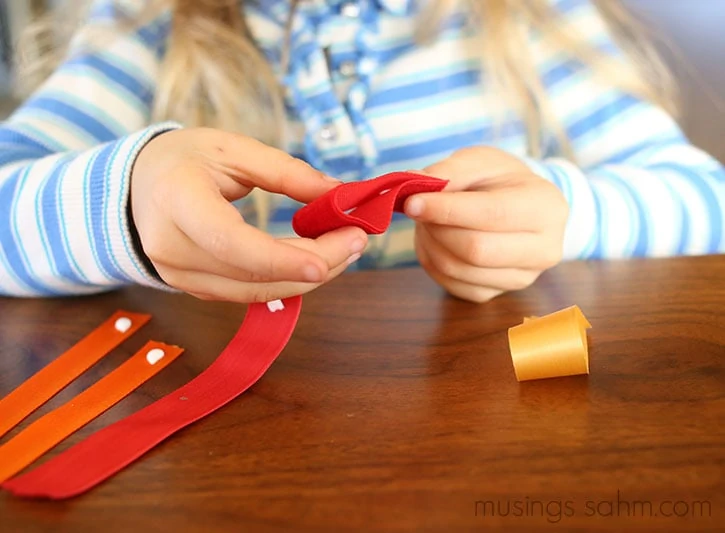 Turn the canning jar lid over, so the shiny side is showing. Glue the 6 ribbon loops around the top half of the lid, forming the turkey's feathers.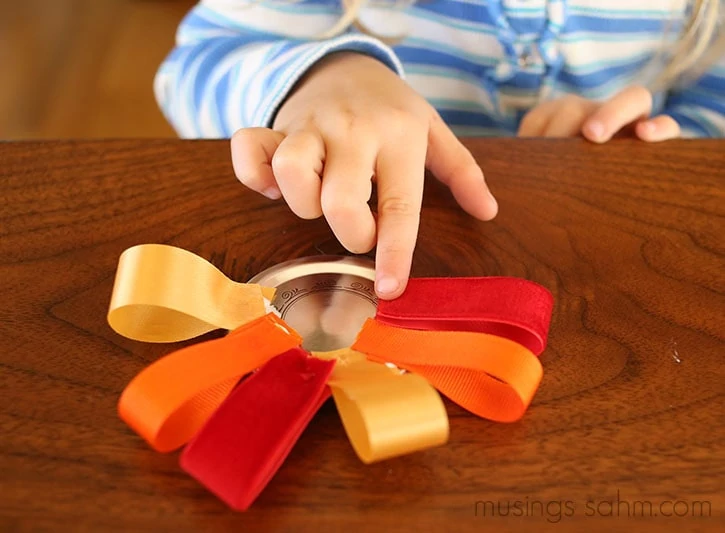 Glue a magnet to the center of the canning jar lid.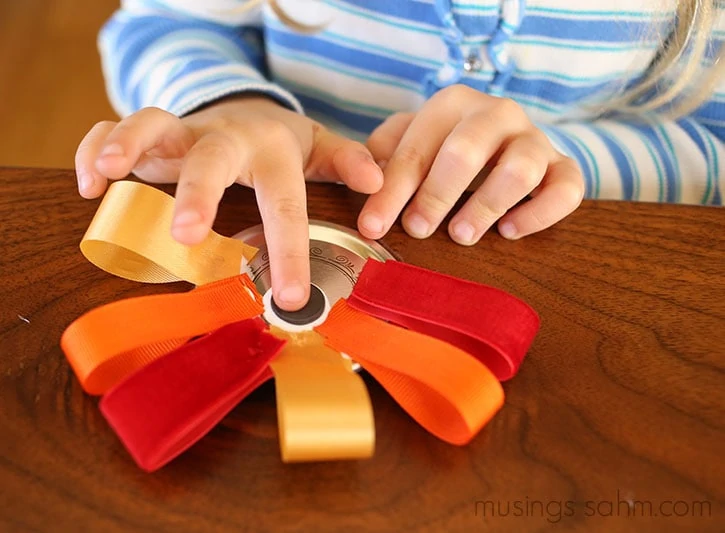 All done! Just wait several hours for the glue to dry, then enjoy your magnet!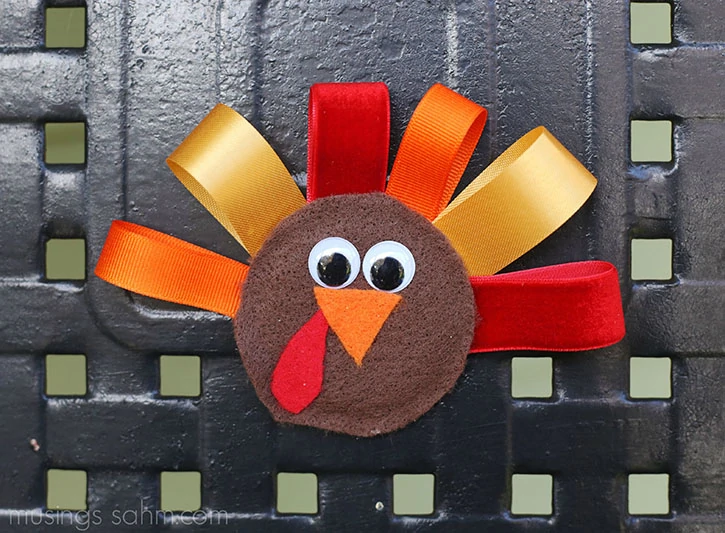 I'm Amanda, guest posting from Big Family Blessings, and I hope you enjoyed creating this fun Canning Jar Lid Turkey Magnet as much as Peyton did!
Looking for other Thanksgiving turkey craft ideas? Visit this great round up!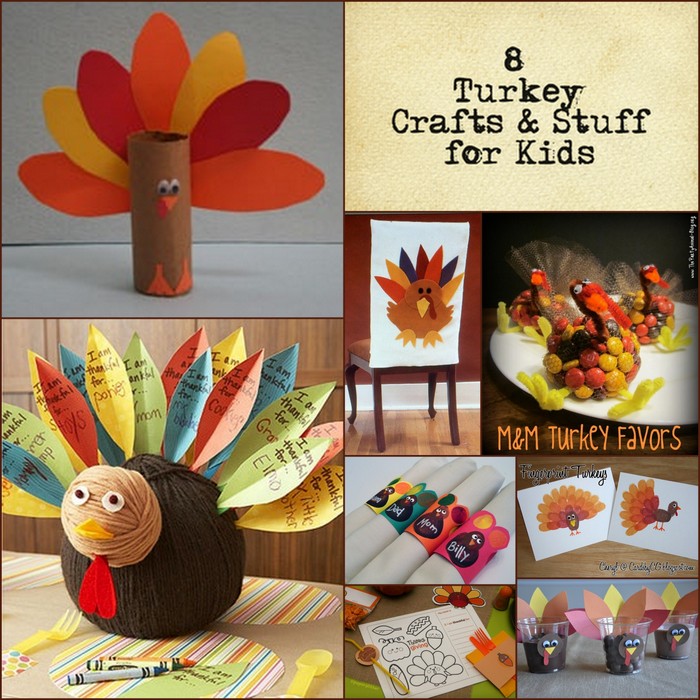 More fun activities for kids:
Follow Musings from a Stay At Home Mom's board Fun for Kids on Pinterest.