This Caramel Apple Cake recipe is one of my favorite fall recipes. With a perfect blend of cinnamon, apple, and nutmeg, this cake is topped with a delightful caramel icing. I'm always asked for the recipe whenever someone tastes this delicious cake.
It takes a little bit of time to make, mostly because it bakes for close to 1.5 hours, but it's pretty easy to put together.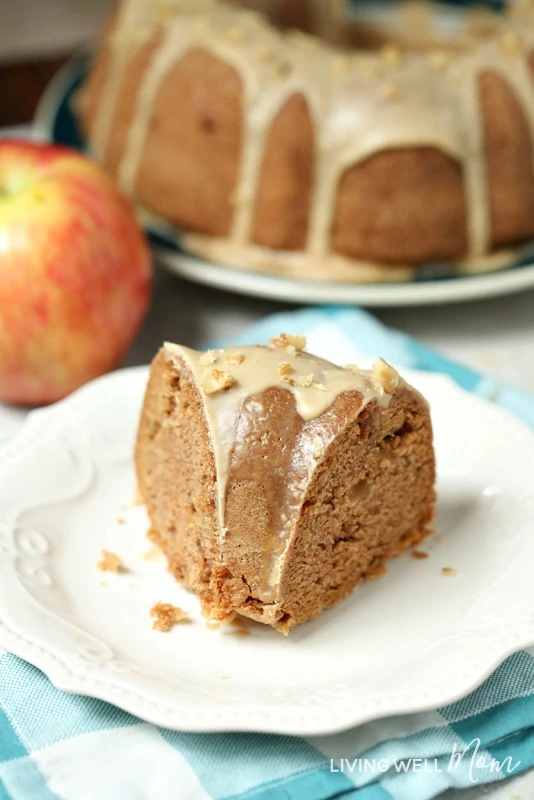 Scroll down for the printable recipe.
Here's what you'll need:
Caramel Icing: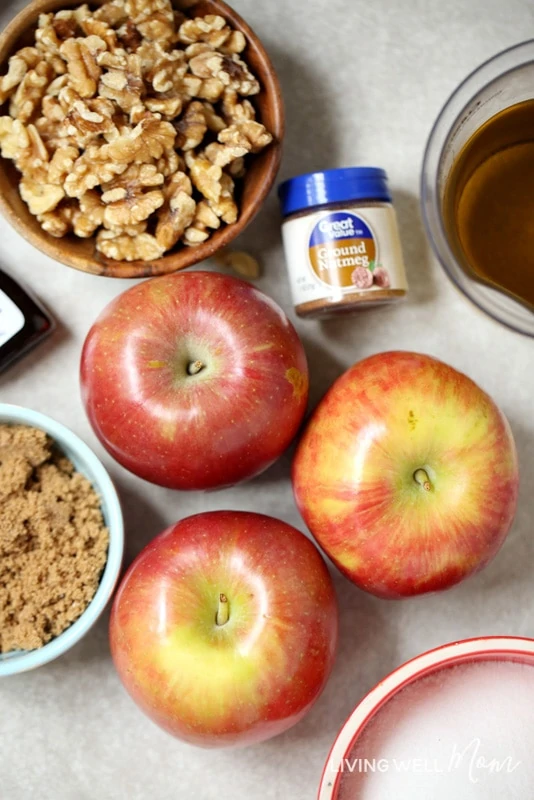 Start by combining the oil, butter, and sugars until well blended.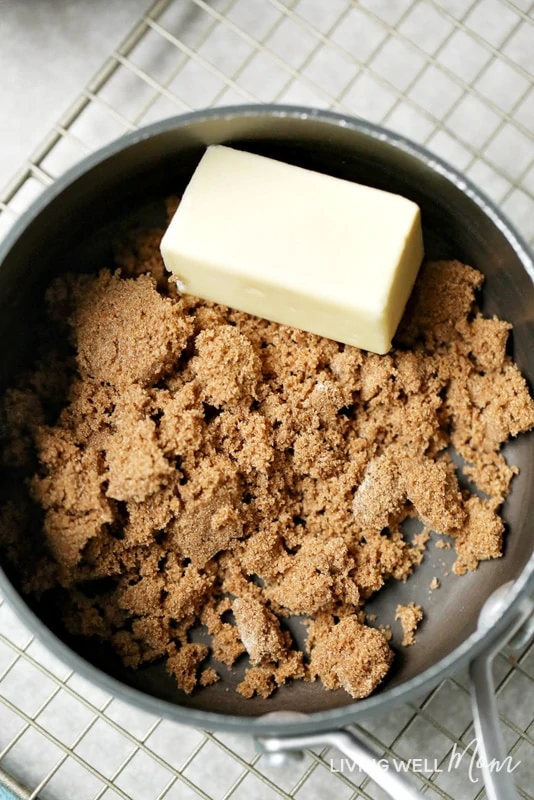 Add the eggs, one at a time, beating well after each addition. In a separate bowl, combine the dry ingredients, then gradually add to the creamed mixture. Fold in the apples, walnuts, & vanilla. It will be pretty thick, like this: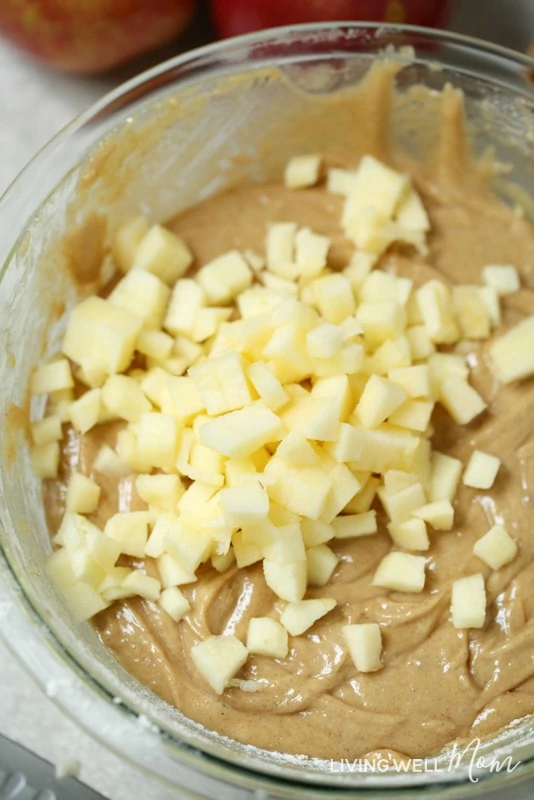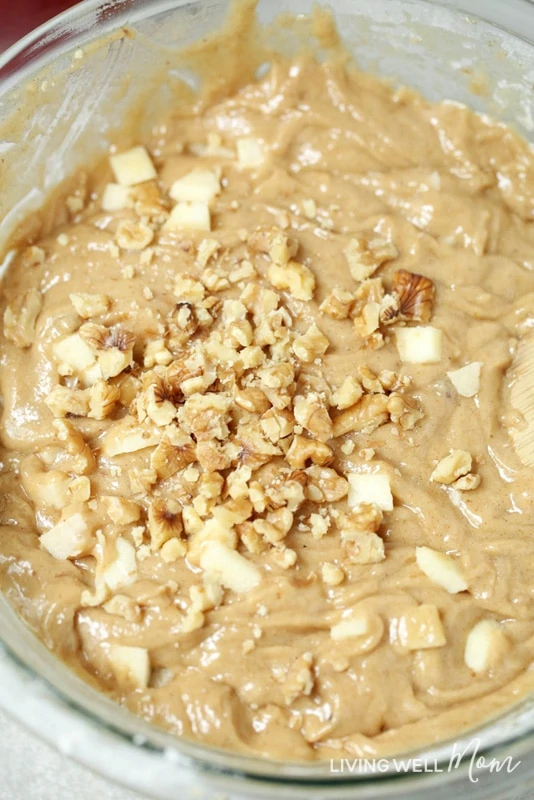 Pour/spoon into a 10″ greased and floured tube pan.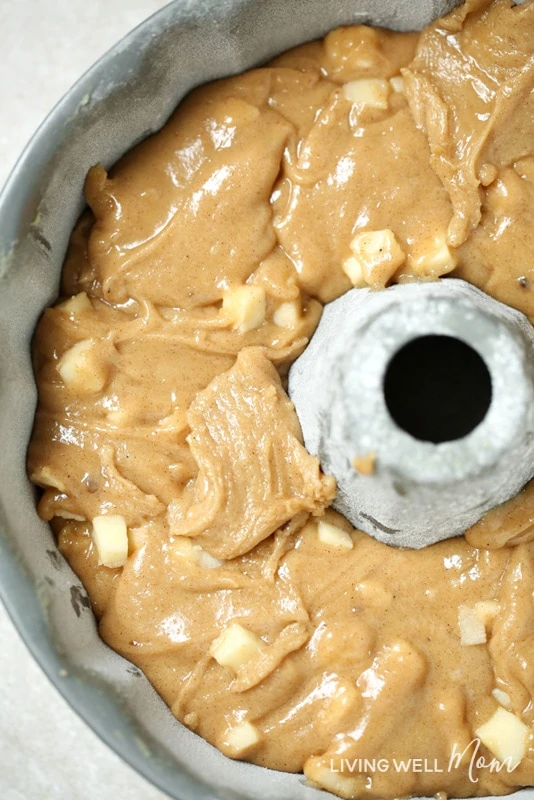 Bake at 325° for 1.5 hours or until tests done. Cool for 10 minutes before removing cake from the pan. Cool completely on a wire rack.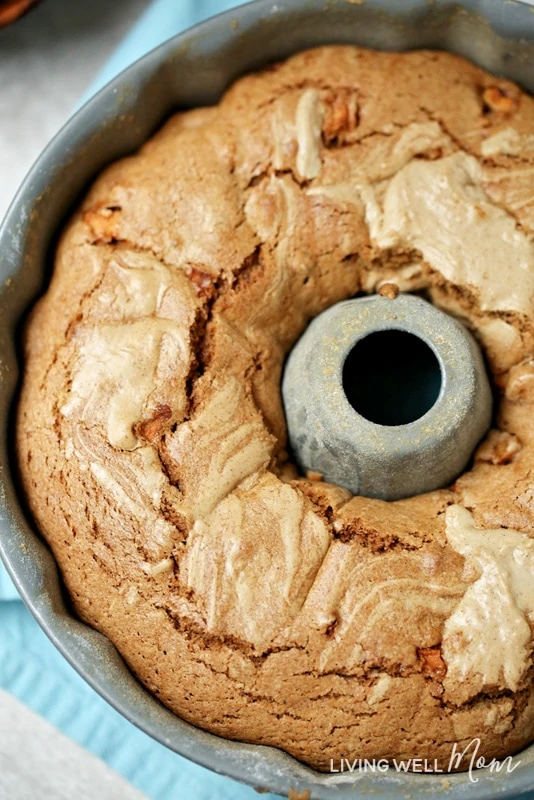 In a small heavy saucepan over med-low heat, cook and stir brown sugar, milk, butter, and salt until sugar is dissolved and butter is melted. It's very simple so don't worry if you're not a candy-making genius. (I'm certainly not.) Transfer to a small bowl and cool until it's room temperature. It won't look very glaze-y at this point, but it will.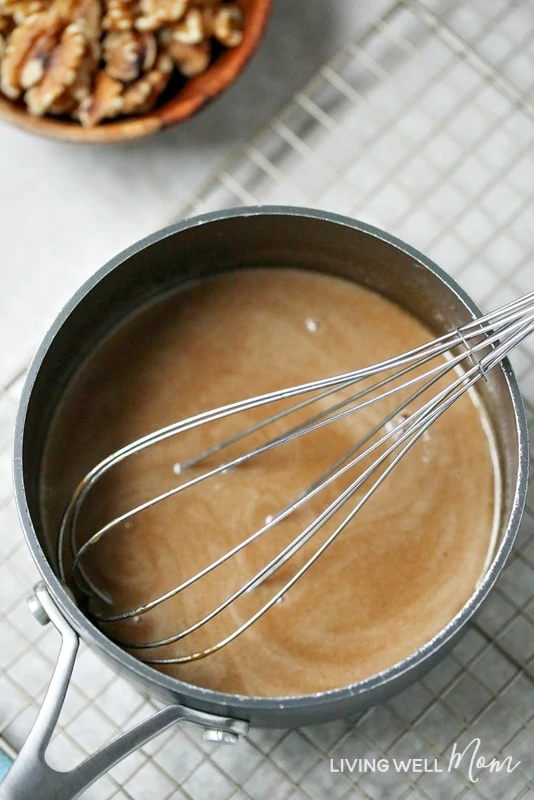 Once it's cooled, beat in 1 cup of confectioners sugar until smooth. I used a wire whisk to get out any lumps.
Drizzle over the cake and sprinkle with nuts if desired.

Be prepared for the cake to disappear quickly!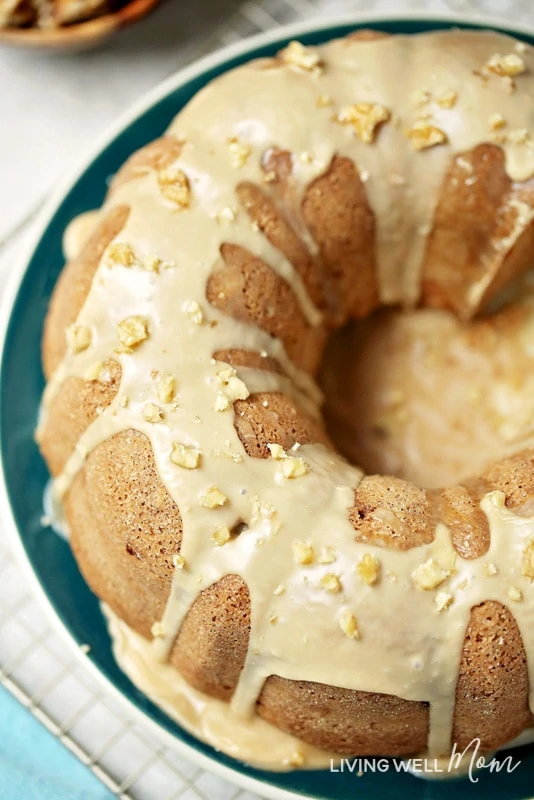 Think apple-cinnamon-nutmeg + caramel goodness. Mmmmm….Caramel Apple Cake…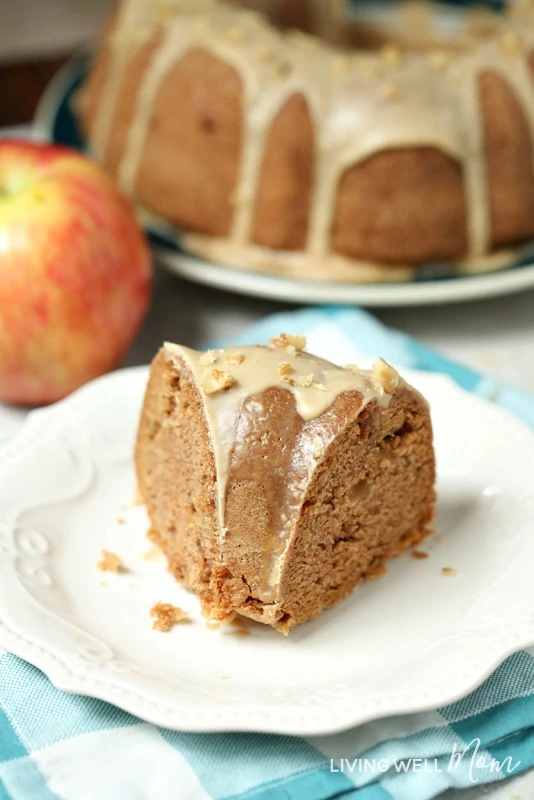 Could you resist it?
Click here for the printable recipe >>> Caramel Apple Cake

*recipe slightly adapted from Taste of Home