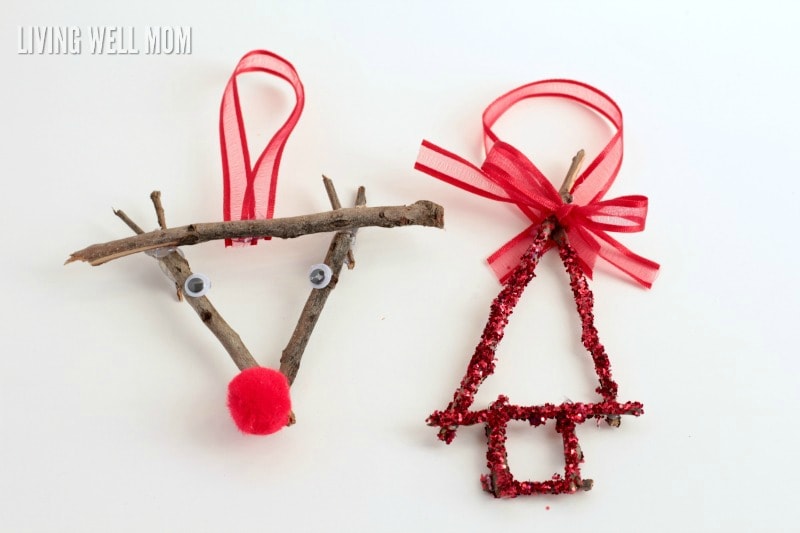 When I was a child, we made all kinds of fun handmade ornaments. For a few years, we had more handmade ornaments on our tree than purchased ornaments. Now that I have my own kids, I want them to share in some of the same holiday experiences I had growing up. My kids are finally old enough to both make projects, so I knew we had to made some fun vintage stick ornaments as one of our ornament projects this year.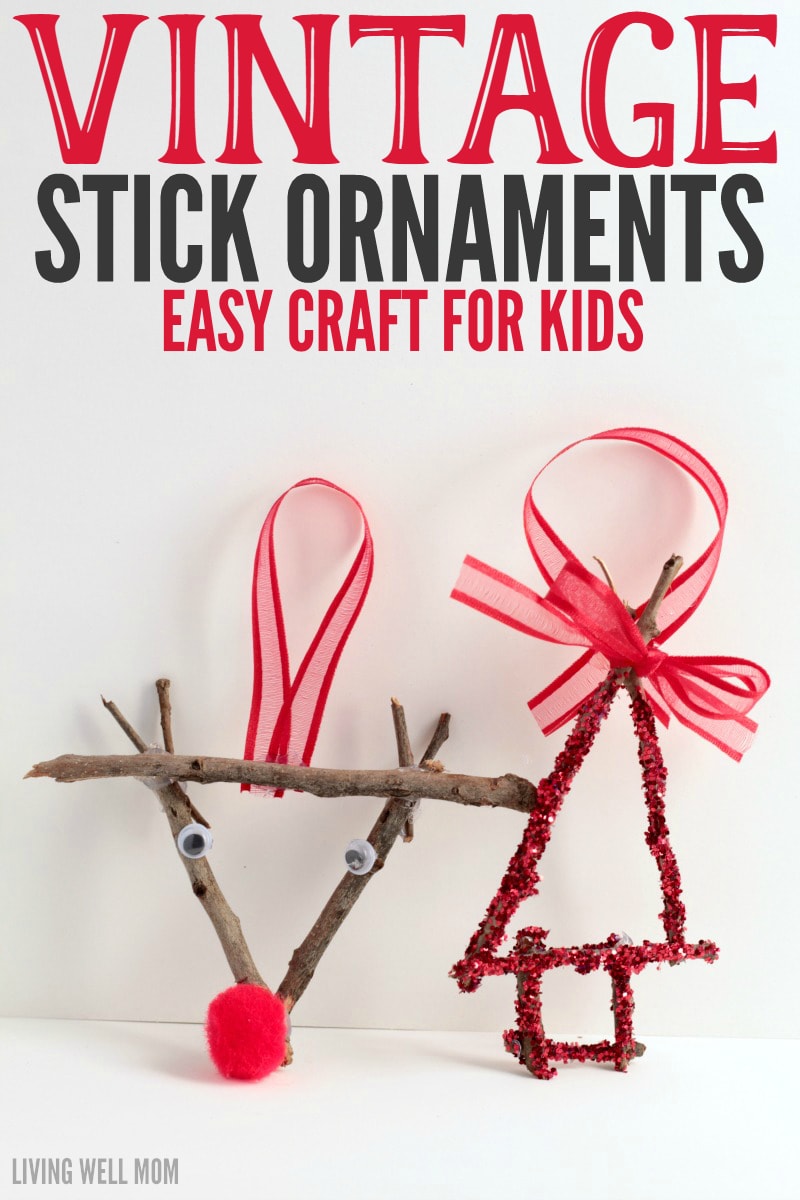 What you'll need to make vintage stick ornaments: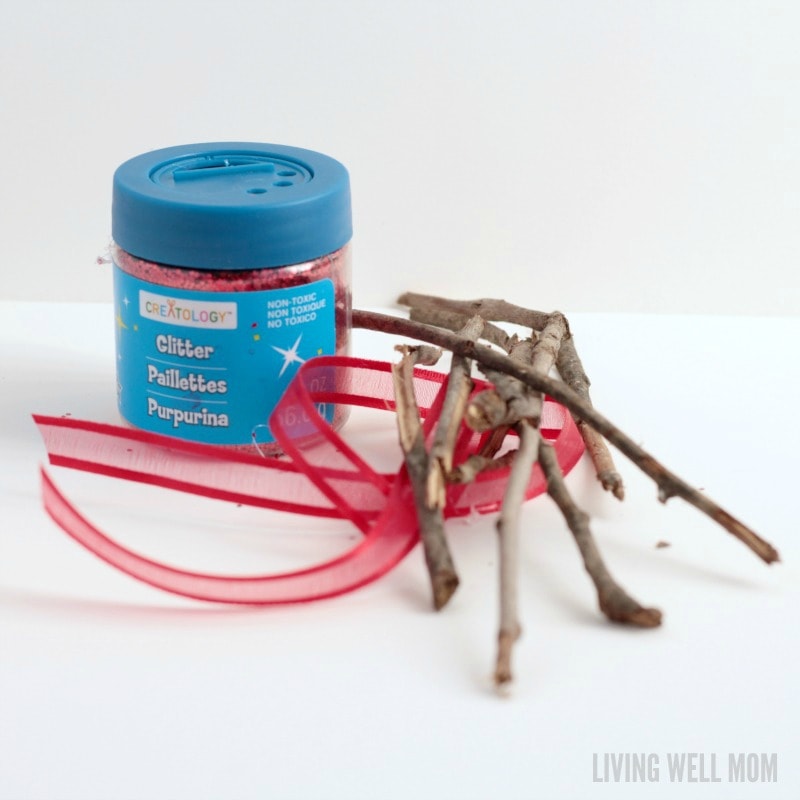 Before starting our project, the kids went outside and gathered sticks to use. For best results, you'll want sticks that are thin enough to cut either with scissors or a kitchen knife. Thick sticks are much harder to work with, and we didn't want to have to use a saw for our projects.
You can create whatever designs you want from sticks, using hot glue to hold them together.
We came up with two fun designs for our stick ornaments: a red-nosed reindeer and a glittery Christmas tree. My kids came up with the designs on their own If you want to mimic our designs, this is what we did:
Reindeer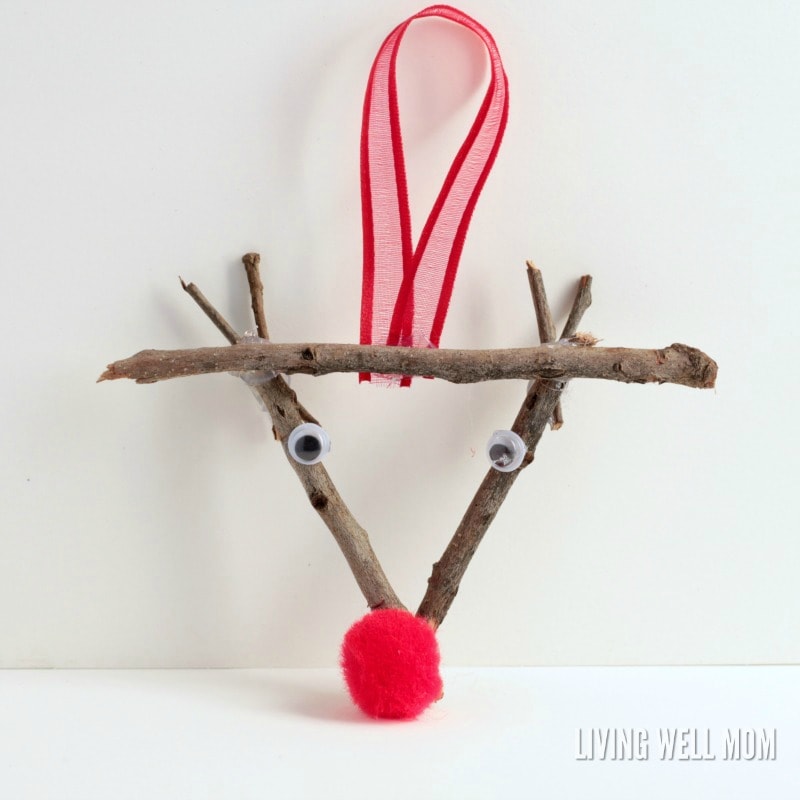 You will need:
3 medium-sized sticks
2 tiny sticks
1 red pom pom
2 googly eyes
Ribbon
Glue the three bigger sticks together to make a triangle shape.
Glue a pom pom to the top of the triangle, this will be the bottom of the reindeer face.
Glue the googly eyes to either side of the stick face. Glue the smaller sticks to the top stick to make antlers.
Glue a loop of ribbon to the back for a hanger.
Christmas Tree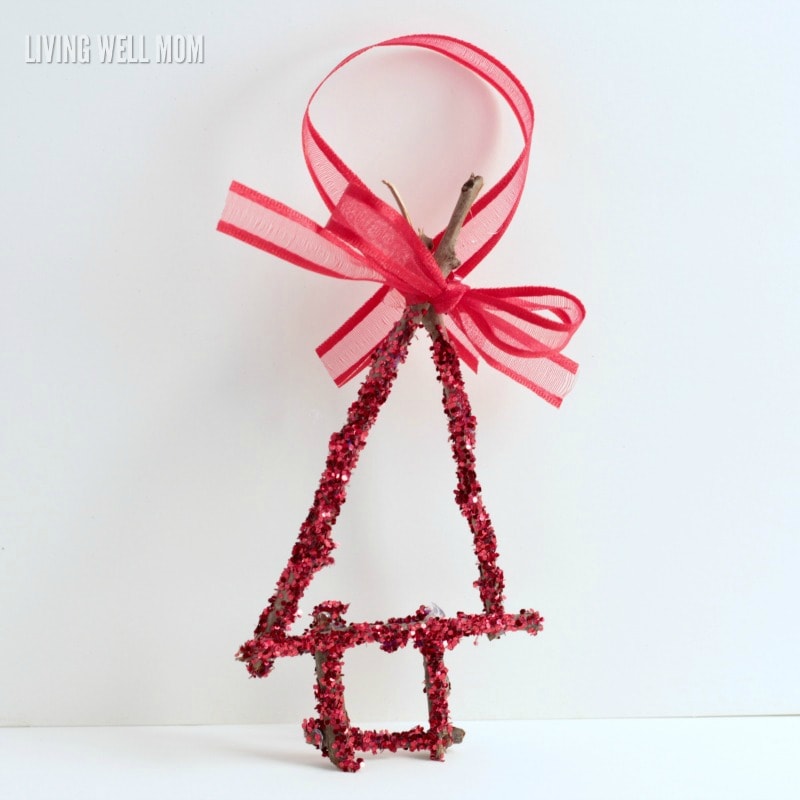 You will need:
2 sticks the same length
1 shorter stick
3 short sticks to make the tree base
Ribbon
Glitter
Use glue to make a triangle from the three biggest sticks. Glue the three short sticks to the bottom to make the tree stand.
Cover the entire tree with glue and sprinkle with glitter. When the glue dries, glue a loop of ribbon to the back as a hanger.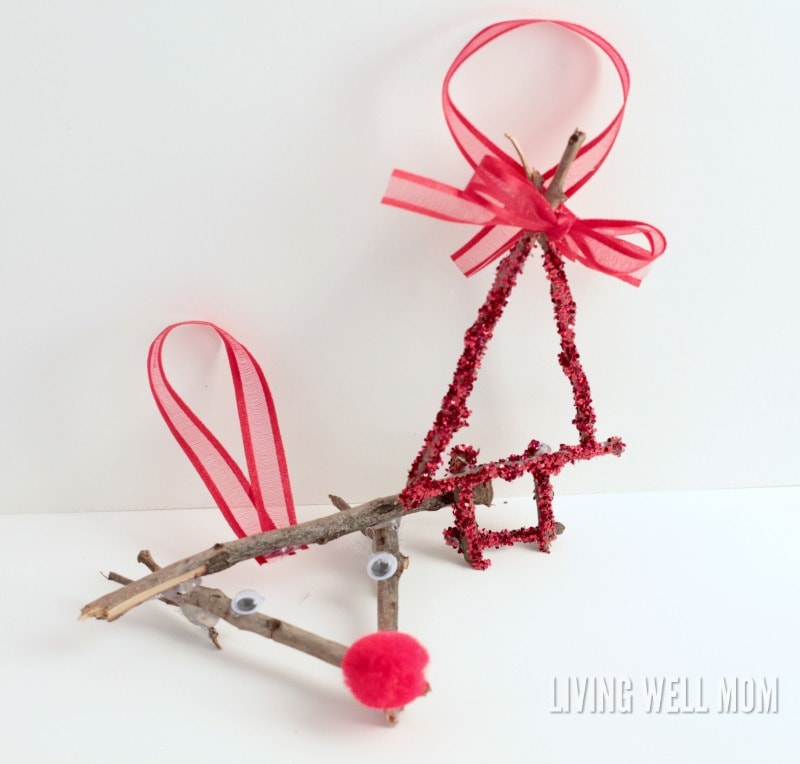 I was impressed at how cute these kid's stick ornaments turned out to be. This year, we've been seeing a lot of vintage and rustic Christmas decor, so our stick ornaments are trendy as well as vintage, handmade, and totally cute.