Kids will love this super colorful rainbow gak! This simple, colorful rainbow gak recipe is easy enough for tweens and teens to make on their own, and the bright colors produce impressive results. With just a couple of ingredients, brilliant, bright, rainbow slime is born! Mixing the colors of slime produces the colors of the rainbow, just like any other color mixing project!
One of my favorite things about this version of rainbow gak is that when you mix the colors, you can create almost any color of the rainbow even though you only start with four colors. Kids will love the bright colors, happy feel, and stretchy texture of the rainbow! This gak will soon become a favorite in the house!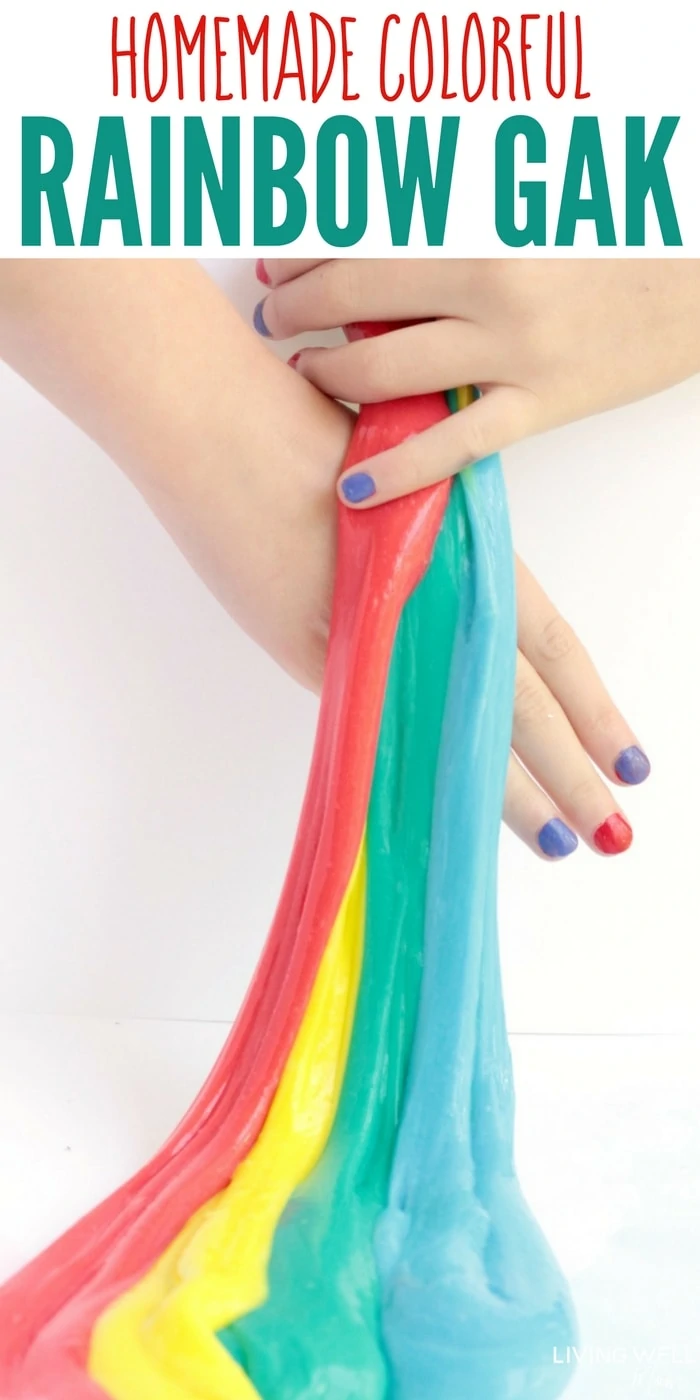 What you'll need to make rainbow gak: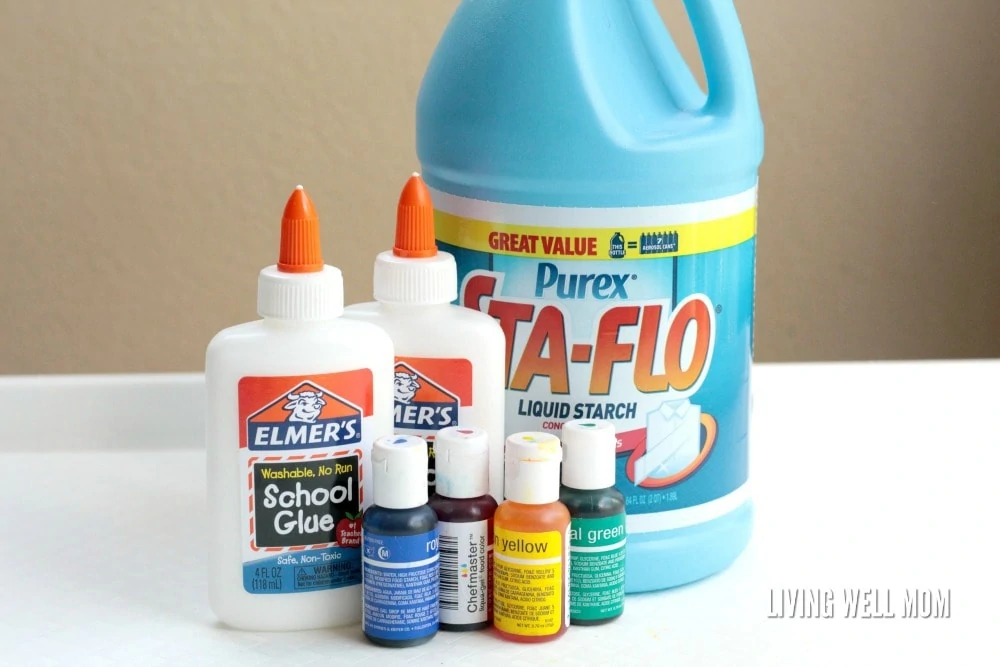 The easiest way to make gak is to mix one part laundry starch, one part water, and one part glue. We used two, four-ounce bottles of glue for this recipe. We've found that Elmer's glue will work perfectly every time you use it, so we always use it for our gak recipes.
Mix one cup of glue and one cup of water. Divide the glue mixture evenly between four bowls.
Add a good amount of food coloring to each bowl. We used red, yellow, blue, and green for our rainbow gak. If the colors come out pale, keep adding more food coloring. The gel is better than liquid food coloring for slime, because it won't mess up your blending ratio.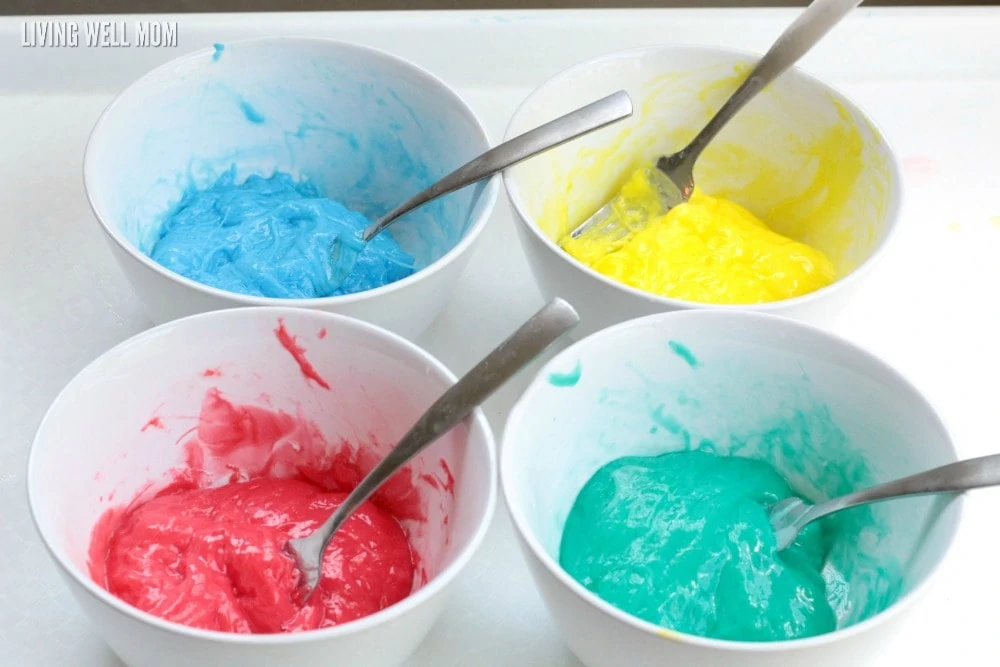 Add 1/4 of a cup of laundry starch to each bowl. Mix with a fork.
The slime will be really wet at first, but that is normal. Keep mixing with the fork and then your hands until it solidifies into stretchy slime. It typically takes about two to five minutes for it to reach a good slime/gak texture.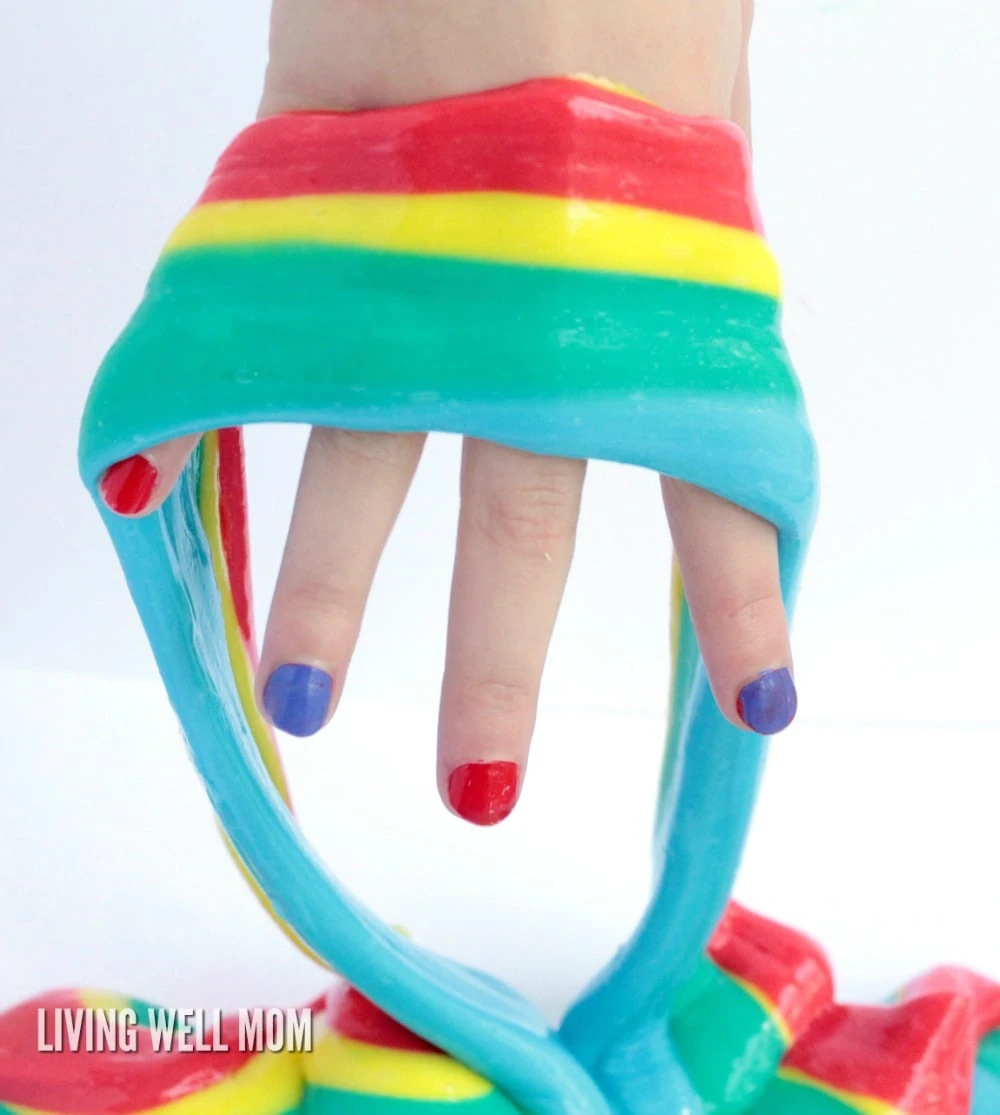 Experiment with mixing the colors to make other colors, or put it all together for a tie-dye effect! The more you play with and mix this colorful gak, the more the colors will combine. Eventually, you will be left with a brownish/purplish color slime after all the gak colors are fully mixed.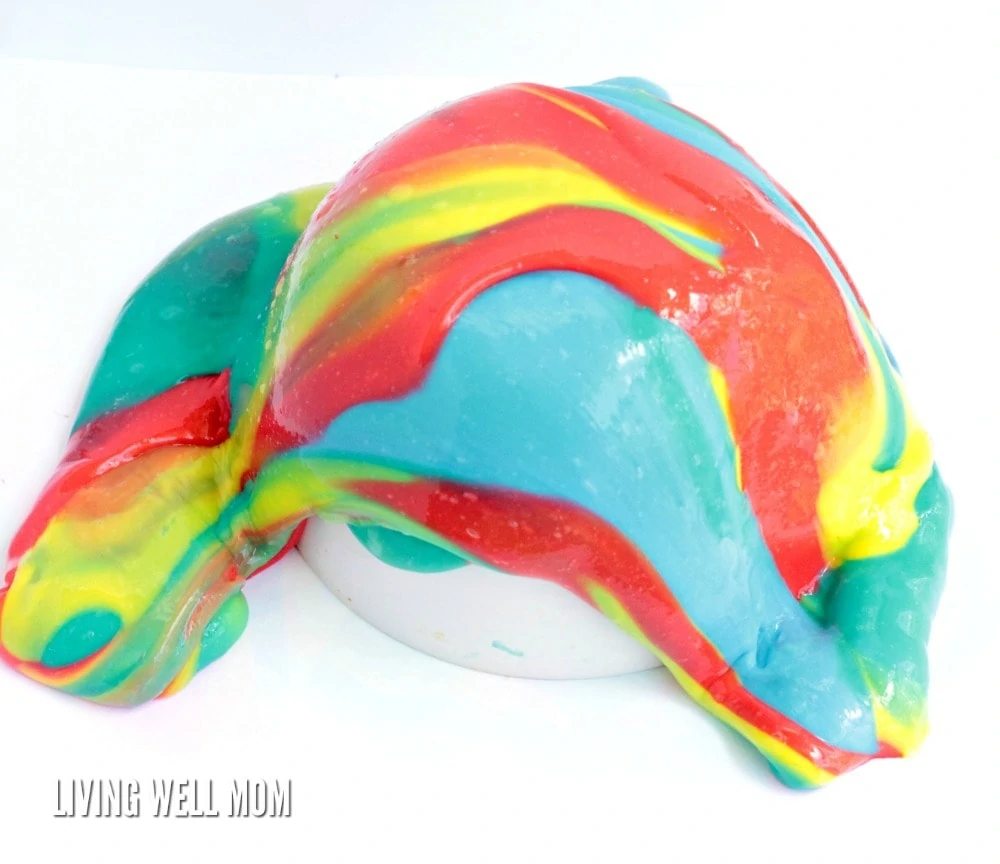 This colorful rainbow gak recipe would be perfect for teaching kids about color mixing and rainbows!