When I started a clean-eating, grain-free, dairy-free diet change last fall, spaghetti squash quickly became my favorite replacement for spaghetti noodles. We used to eat a lot of pasta, so it's wonderful to have a healthy option like this amazing vegetable!
The only problem? It took so long to cook spaghetti squash! It would easily take 2 hours to cook a full squash in the oven, then even more time for it to cool enough to cut and spoon out the seeds. It just wasn't practical for me and probably not for you either!
I tried cutting the squash and cooking it that way, but I still wasn't happy with it. Until one day I had a new idea. And it worked. This idea worked so well that it's transformed how I cook spaghetti squash, making it so much quicker and easier to serve this tasty vegetable!
The Quick & Easy Way to Cook Spaghetti Squash:
Cut the spaghetti squash width wise into 4-6 pieces. It doesn't have to be exact, just try to get each piece about 2-3″ thick.
The hard rind can be tough to cut through, but I've found if I start with a small really sharp knife
, then switch to my larger Chef's knife
, it's easier. Or if my husband's home, I just have him do it.
Even better, I've discovered that the squash is easiest to cut if I let it sit for at least a week after buying it. I think this helps it ripen and soften just a little.
Back to the chopping….You should get 4-6 pieces depending on how big the squash. It doesn't have to be exact, just keep in mind that it will cook faster if you have thinner pieces.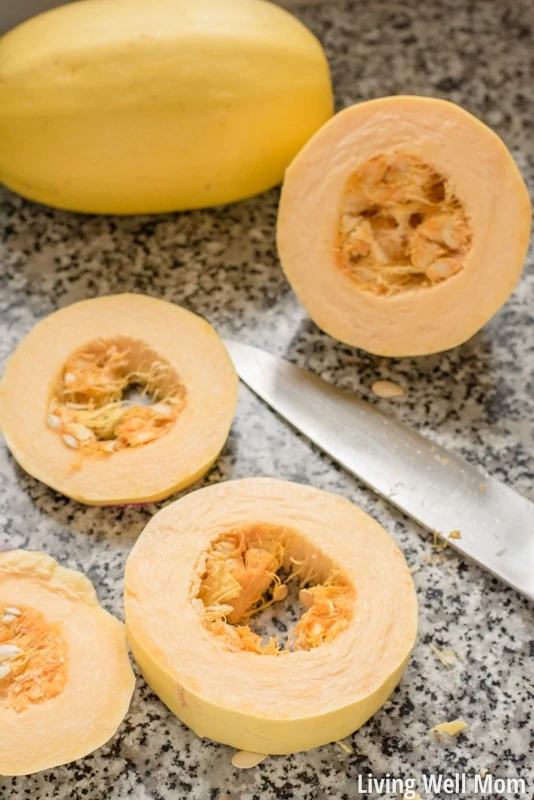 Scrape away the seeds and innards with a spoon. It's much easier to do it now than wait until it's cooked and you end up scraping half the tasty squash 'noodles' off too. You can throw the "innards" into the compost pile or you can give them to my chickens who beg for spaghetti squash seeds.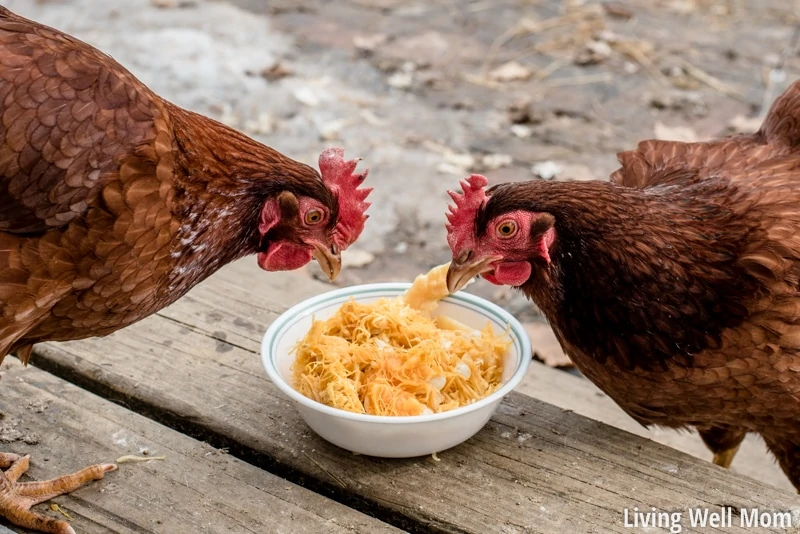 Lay the pieces flat on a foil-lined baking sheet and sprinkle with a little bit of sea salt. This helps absorb extra moisture.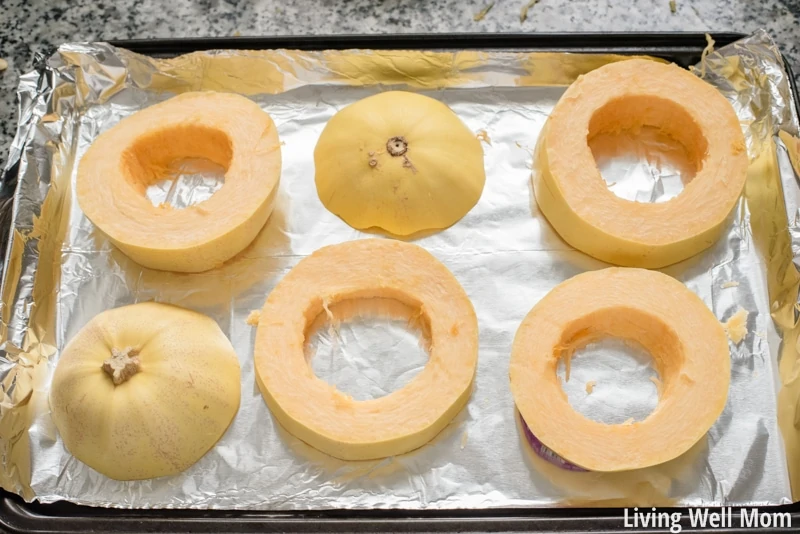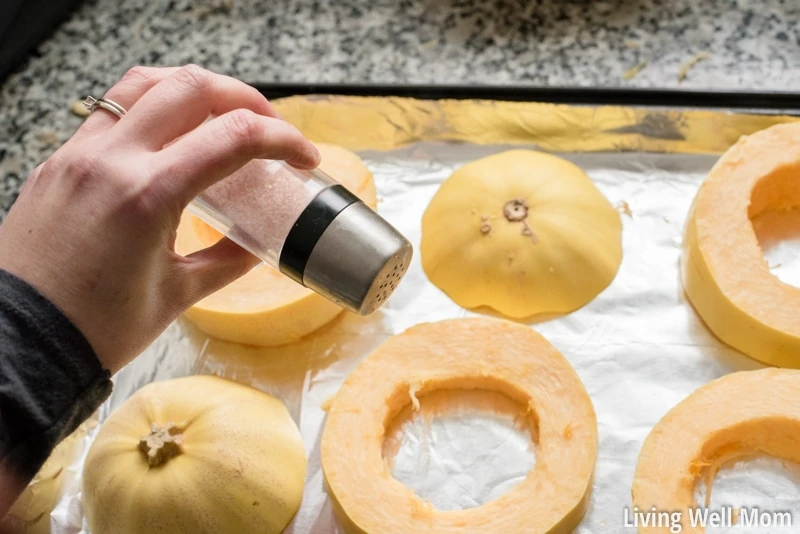 Bake at 400 degrees for 45-60 minutes. My squash is usually done within 45 minutes, but the time can vary depending on how thick it is.
When the spaghetti squash is done cooking, you should be able to easily pull the squash "noodles" away from the rind with a fork.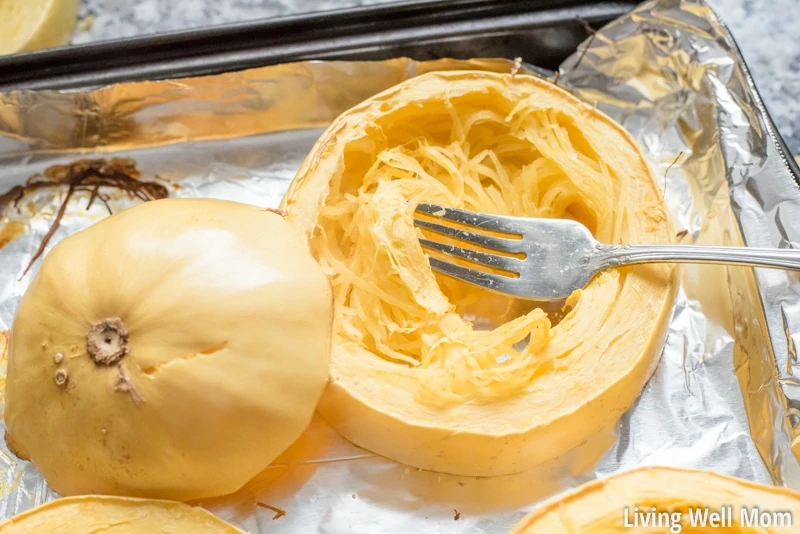 Let it cool until you can handle it, then scrape off all the spaghetti squash and serve!

The other advantage to this easy way to cook spaghetti squash is that the "noodles" stay nice and long, unlike other methods that always result in short noodles!
I've saved so much time and frustration by using this quick and easy way to cook spaghetti squash. So the next time you're debating whether to buy a spaghetti squash because it's so good, but can take so long to cook, remember this and just do it!
Have you tried my tasty Spaghetti Squash Quiche recipe?