A pressure cooker is a wonderful gadget for the kitchen, something I discovered over the summer when I bought an Instant Pot pressure cooker. I splurged during Amazon's "Prime Day" and though it was somewhat of an impulse buy, I'm so glad I did. Especially after reading rave reviews from the Paleo community!
The Instant Pot
is like a slow cooker on steroids and it's definitely not slow. It's not scary like the old pressure cookers you would hear about exploding on the stove either. In fact, I'm usually cautious about anything new (I hate reading manuals), but I found this kitchen tool very simple to figure out and easy to use.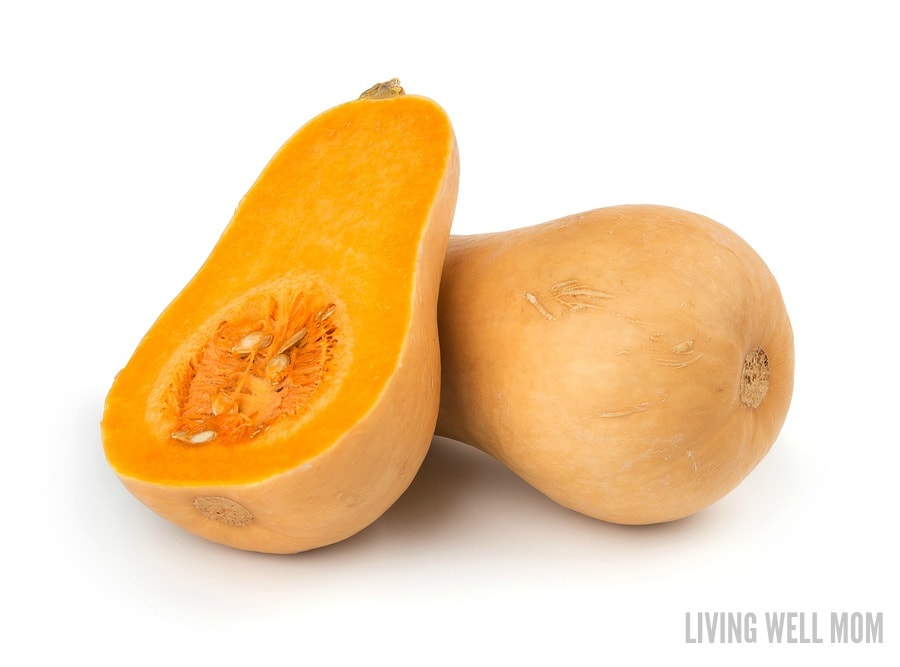 I adore butternut squash. It's one of those delicious vegetables that not even kids require coaxing to eat. Butternut squash is loaded with nutritional value; in just 1 cup, you'll get 437% of the recommended daily amount of Vitamin A (a powerful antioxidant) Vitamin A, 528 mg of potassium (that's more than a banana), 52% RDA vitamin C, along with vitamin E, thiamin, niacin, vitamin B-6, pantothenic acid, magnesium, and manganese. That's pretty impressive!
And there are so many delicious ways to cook with butternut squash; from soup (here's our favorite Thai Butternut Squash Soup) to classic roasted puree and more, there are tons of tasty recipes!
I used to plan to cook butternut squash often during the fall, at least once a week. Plan is the keyword here, because more often than not, it wouldn't happen. I would get too busy and not have time to cook it for an hour+ in the oven.
But then my pressure cooker came along and I discovered how to cook butternut squash in less than 30 minutes!
Today I'll show you how to use your pressure cooker to cook your butternut squash faster and easier than you've probably been doing!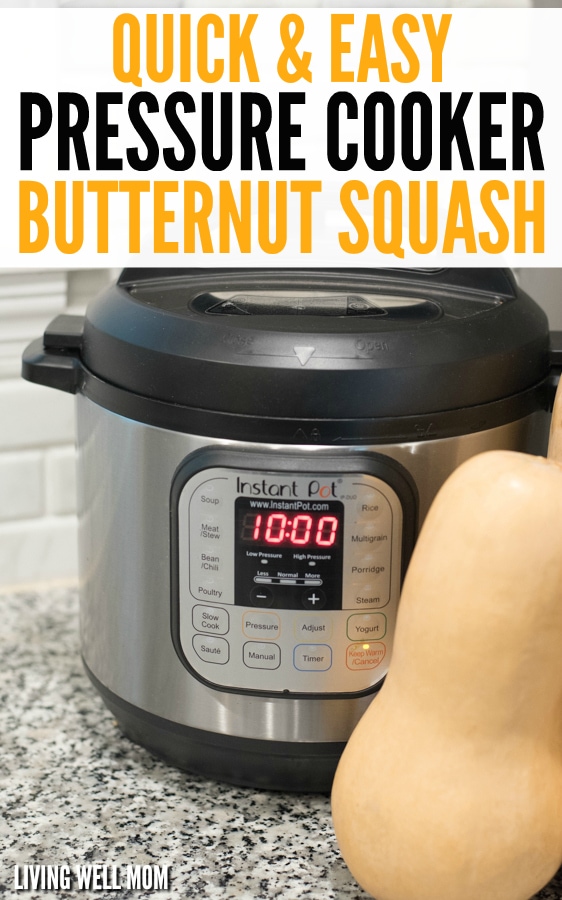 All you'll need is butternut squash, knife, spoon or fork, a pressure cooker
, and 1 cup of water.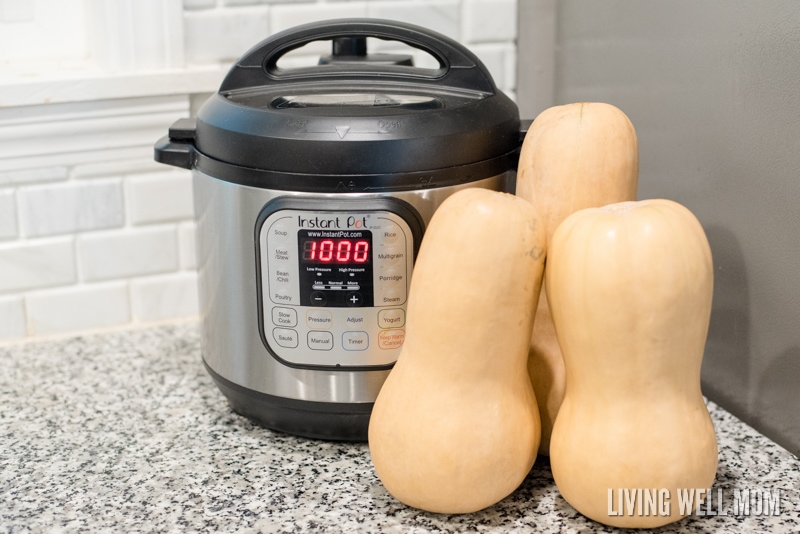 Cut your butternut squash width-wise into 2-3″ sections.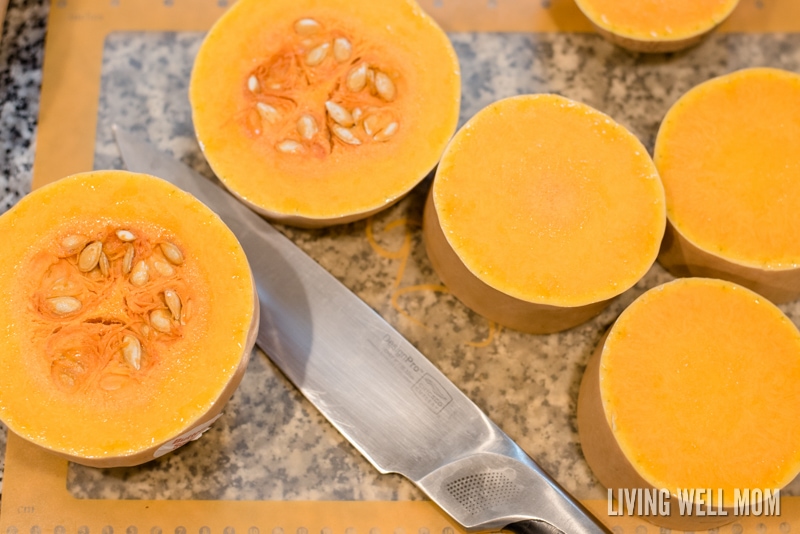 Use a spoon or fork to remove the seeds.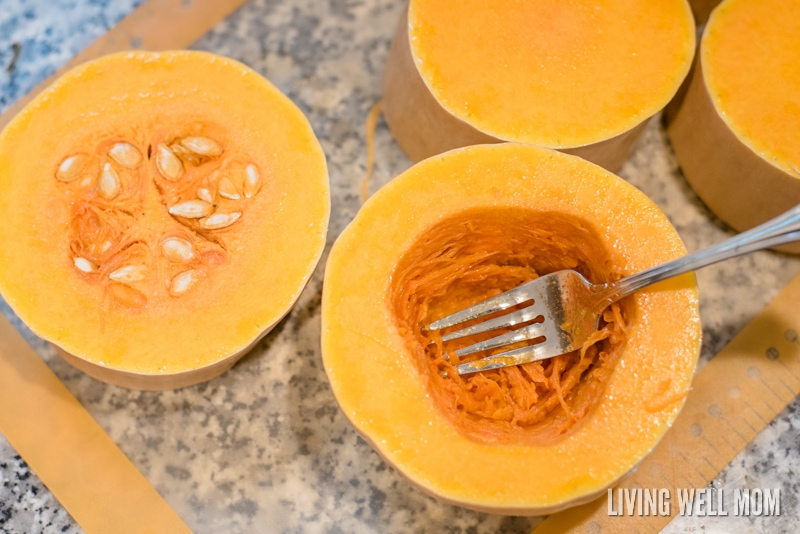 Set them aside in a bowl for your chickens. If you don't have chickens, you should get some can throw the seeds in the compost pile or trash.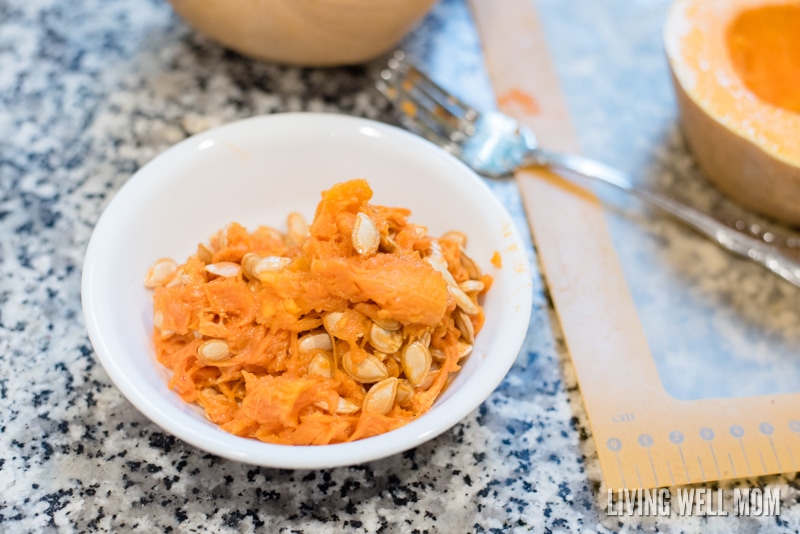 Open your pressure cooker. Put in the steamer basket if you have one.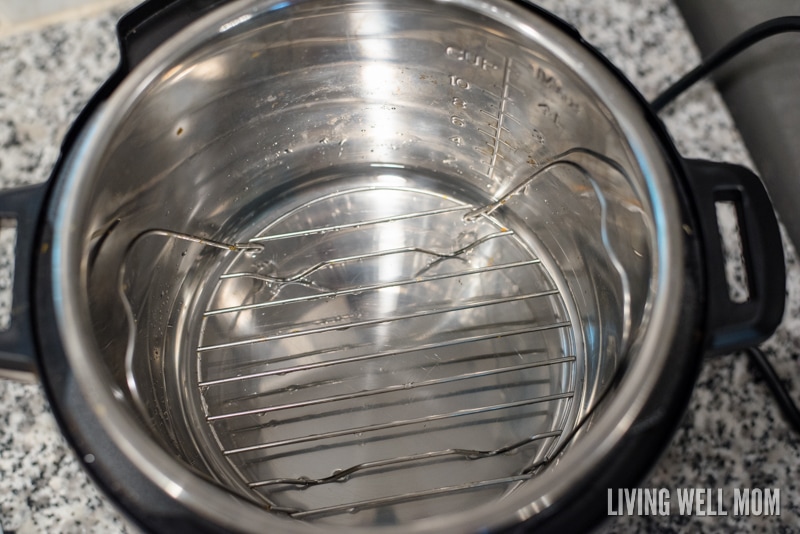 Pour in the cup of water.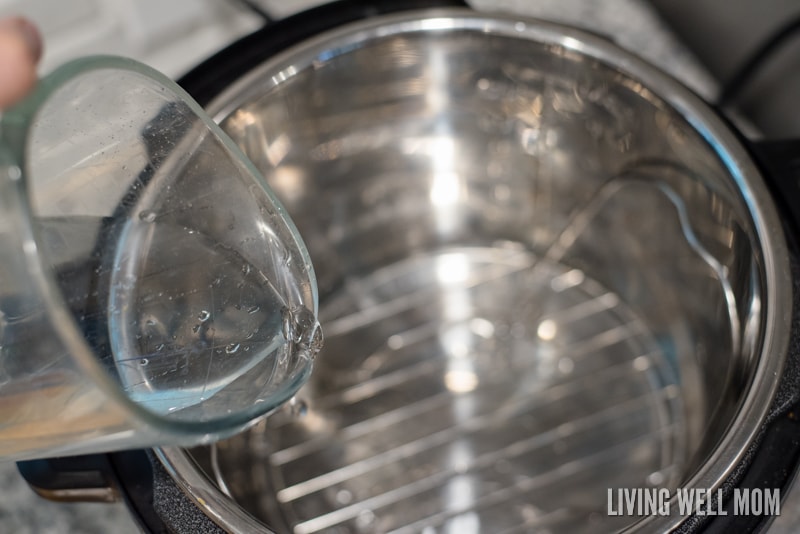 Place the pieces of butternut squash in the pressure cooker, making sure not to go past the "max fill" line.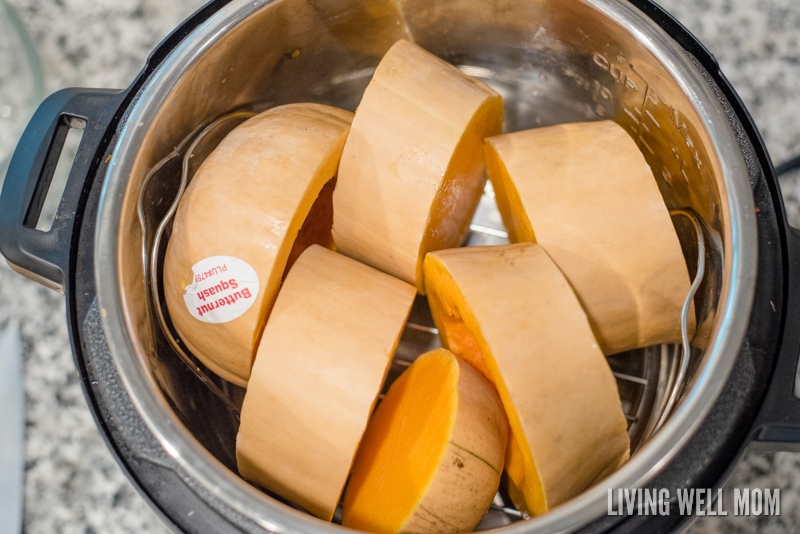 Close the lid and make sure the pressure release valve on top is shut so the steam will remain in the pot and not vent while cooking.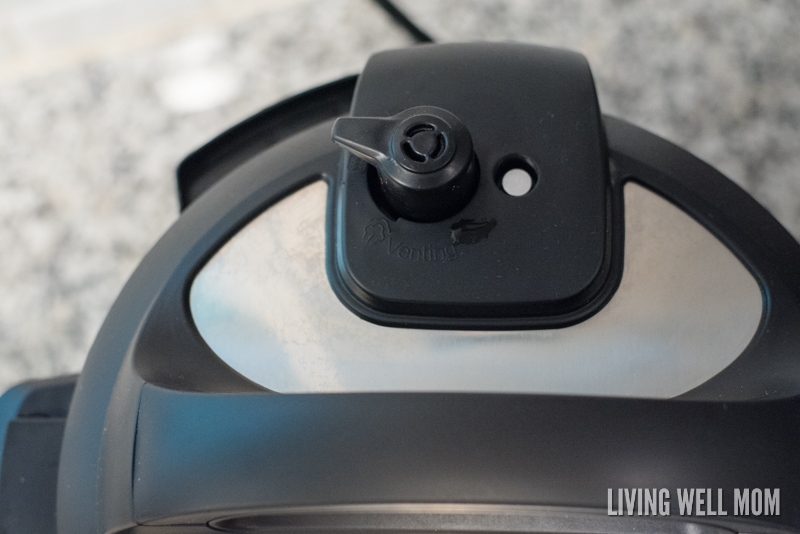 For an Instant Pot, select the manual button, then 8-9 minutes. If you don't have an Instant Pot, cook it for an equivalent amount of time in your pressure cooker.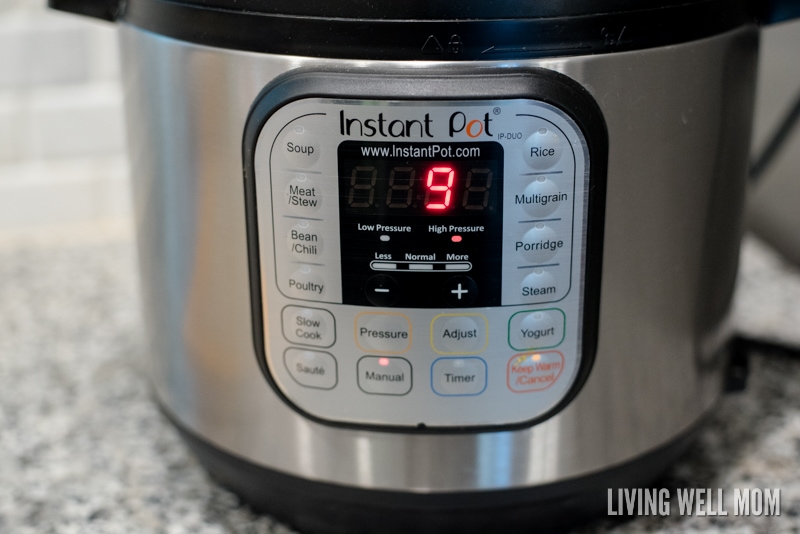 If you've cut your butternut squash into smaller pieces or you bought pre-cut and peeled squash, you can cook it for anywhere from 5-7 minutes instead, using more or less time depending on how big your squash pieces are.
When your pressure cooker signals its done, CAREFULLY vent the stem with the quick release valve. I use a long fork or spoon to open the valve so I don't burn myself.
When the steam is finished venting and your pressure pot is safe to open, open the lid.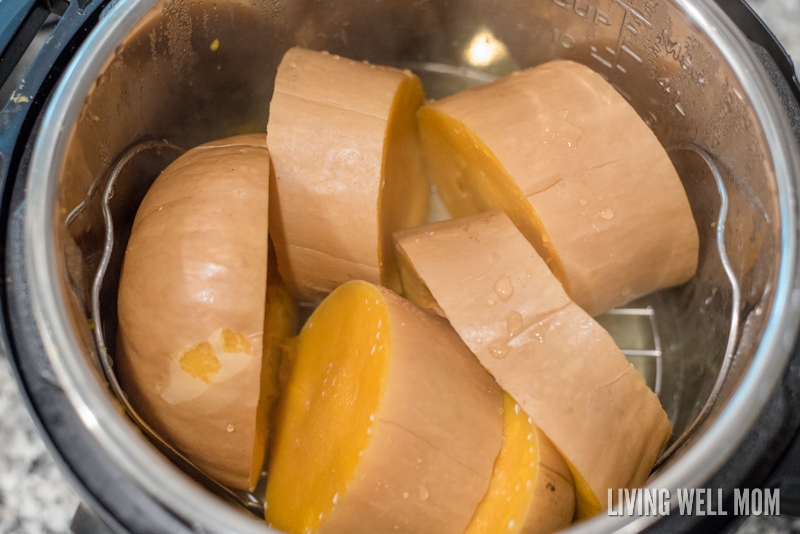 Stick a fork in one of the largest pieces of butternut squash; it should be soft. If it's not, you can cook it for 1-2 more minutes, but chances are, it's perfectly done.
Use a fork or large serving spoon to carefully remove the hot pieces of butternut squash into a bowl. Let it cool for 3-5 minutes or until you can stand to touch it. Scoop out the delicious butternut squash flesh and use it however you want!
And that's the quick and easy way to cook butternut squash in a pressure cooker!
My whole family loves my recipe for spiced Whipped Butternut Squash. (It has no added sugar or dairy and tastes incredible!)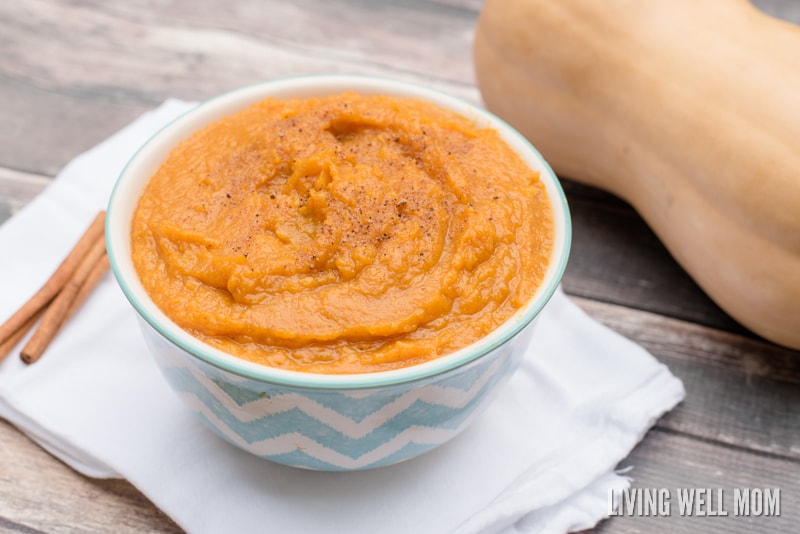 What's your favorite way to use butternut squash? Tell me in the comments below.