It's officially smoothie season! If you're looking for a quick and healthy breakfast or snack, I've got you covered. Here are my 15 favorite smoothie recipes we've been enjoying lately—your family will love them too.
While I make smoothies all year long, I particularly love them in the summertime. The best way I've found to beat the heat is to enjoy a refreshing smoothie. Plus, it can be an excellent method of sneaking plenty of fruits and veggies into your kids' tummies (and your own, too!).
If you're looking for more filling, healthy summer options, try my lemon garlic grilled shrimp for a refreshing meal!
How to Make a Smoothie
Learning how to make a smoothie is simple! There are two biggest things that I have learned will give me the best results: the blender and the order of ingredients.
The Best Blender for Smoothies
I'll just come out and say it…I'm a HUGE fan of the Vitamix. I got a refurbished Vitamix blender several years ago and it is one of my most-used kitchen appliances. It's a bit of an investment, but if you want to learn how to make smoothies that actually have a perfectly smooth texture, you'll need a nice blender.
How to Properly Load Your Blender
The second most important thing to know when learning how to make smoothies is the right order to put your food in as you add it to the blender. If you put protein powder first, then milk, for example, the powder will clump and stick to the bottom.
First, always add your base liquid (milk, juice, water, etc)
Next add your smaller ingredients like sliced bananas or frozen spinach.
Top with large frozen items such as wedges of frozen pineapple, iced cubes, etc.
Basically, make sure the liquid is at the bottom and the heavier items are at the top and you've got how to make a smoothie down!
15 Smoothie Recipes to Try
Making the perfect smoothie is as simple as pulling out your blender, dropping in your ingredients, and blending them together. Here are 15 smoothie recipes to give a try.
1. Mango Pineapple Smoothie
If you want to load up with both tropical flavor and vitamin C, look no further! This mango pineapple smoothie recipe has plenty of both. Plus, there are two ways to make this drink. One is kid-approved and the other is just for us moms. 😉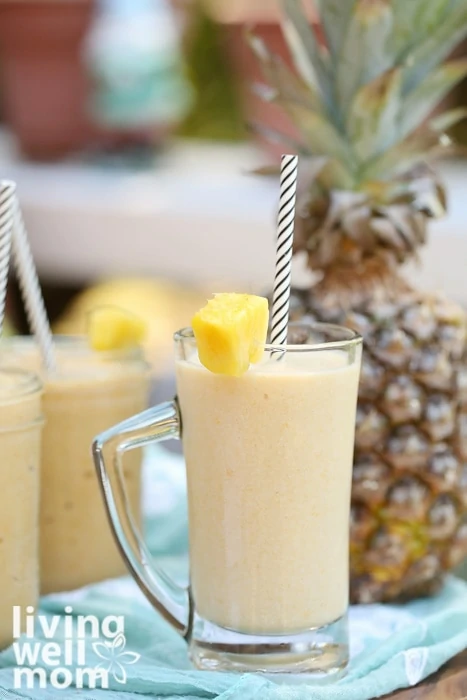 2. Paleo Green Smoothie
This energy-boosting smoothie from I Heart Umami is packed with fiber, nutrients and plenty of good-for-you fruits and veggies. If I'm feeling sluggish, this is often my smoothie of choice.
3. Matcha Green Team Smoothie Bowl
I recently discovered smoothie bowls and have really enjoyed making them. This smoothie bowl recipe is packed with good-for-you nutrients from spinach, avocado, chia seeds and more, with just a hint of matcha green tea flavor.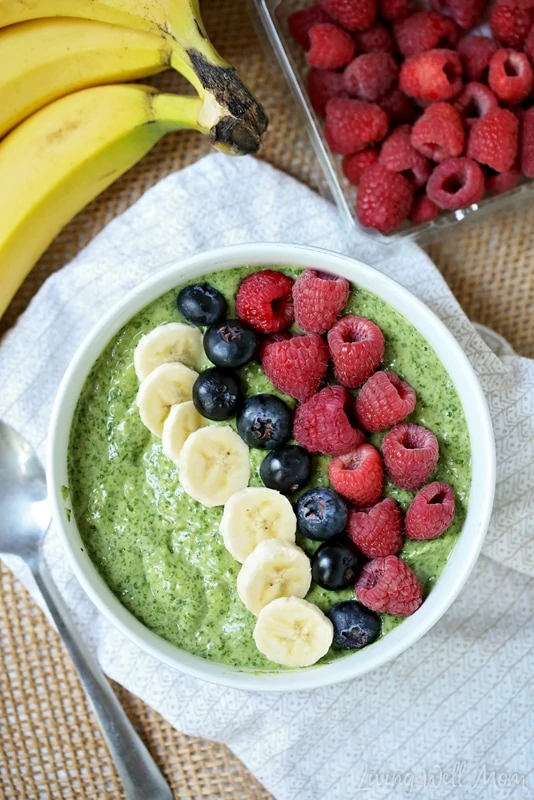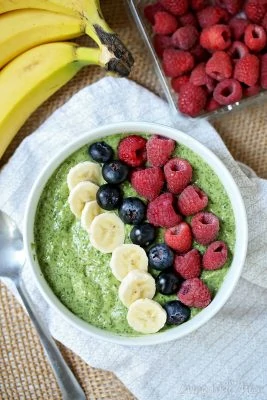 4. Peanut Butter Green Smoothie with Bananas
Peanut butter, banana, and greens—I know it sounds odd, but it totally works in this delicious recipe from Organize Yourself Skinny! You can't taste the kale in this smoothie recipe, but you'll be doing your body some good anyways.
5. Tropical Green Smoothie
If you are daydreaming about a tropical island vacation, do the next best thing and. make yourself this tropical green smoothie. With spinach, avocado, pineapple, and mango, you can take a mini-vacation any time you need one!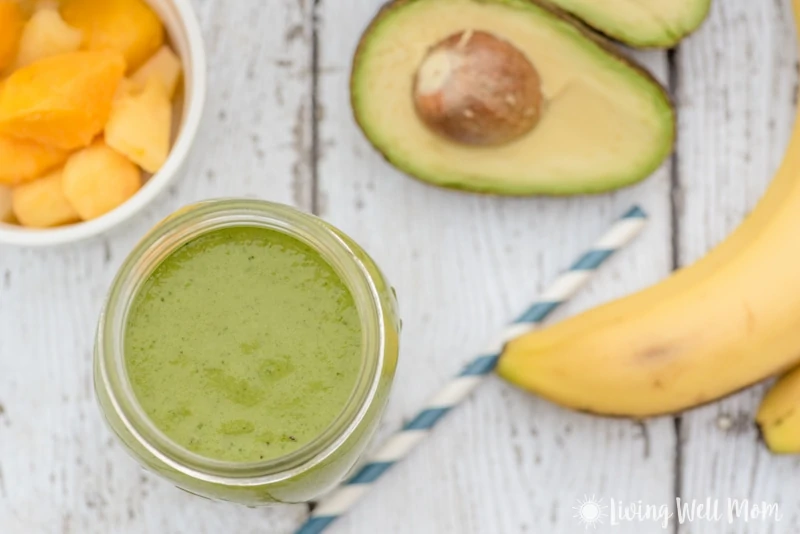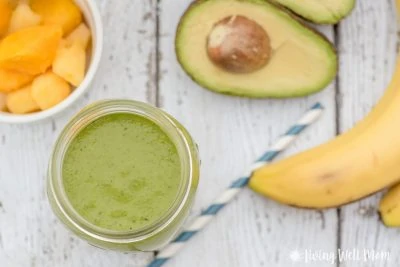 6. Paleo Blueberry Banana Chia Smoothie Recipe
This recipe is gluten and dairy-free in addition to being paleo-friendly. If you want an antioxidant boost, reach for this pretty purple smoothie from Beaming Baker.
7. Easy Green Smoothie Bowl
If you want a smoothie but get tired of drinking your food, make a change! This thick green smoothie bowl takes the typical smoothie recipe and turns it into a spoon-ready frosty treat.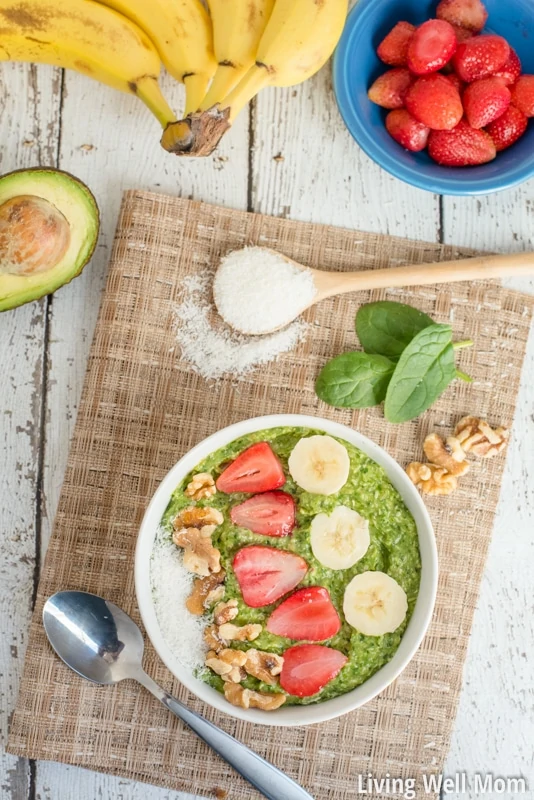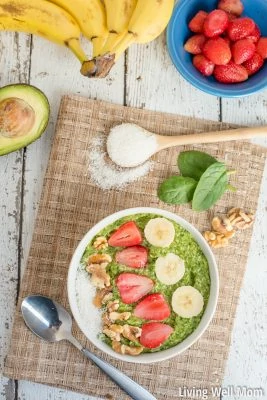 8. Vanilla Cheesecake Smoothie
Looking at the title, you might be surprised to hear that this cheesecake smoothie recipe from Paleo Running Mama is vegan and has no added sugar. This smoothie is good enough to enjoy for dessert (guilt-free!).
9. Chunky Monkey Smoothie
Banana and chocolate have got to be one of my favorite flavor profile combinations. This smoothie recipe is paleo-friendly but tastes totally decadent despite only have five simple ingredients.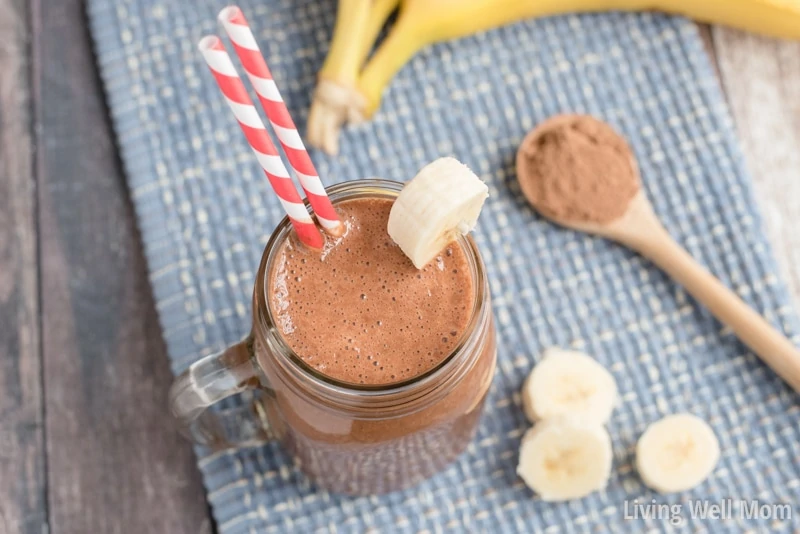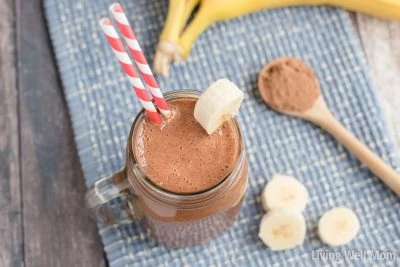 10. Chocolate Cherry Smoothie
If you find yourself reaching for chocolate-covered cherries during Valentine's Day, you'll love this smoothie recipe from The Simple Veganista. It's got all the flavor of the classic candy, but it's totally vegan.
11. Coconut Mango Creamsicle Smoothie Recipe
Here's another delicious 5-ingredient smoothie recipe! This coconut mango creamsicle smoothie only takes a few minutes to whip up and it's sweetened naturally.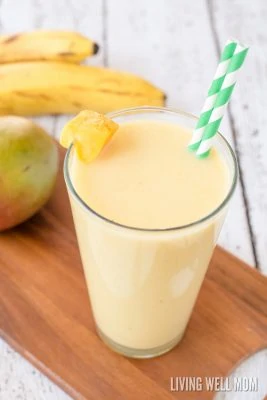 12. Coffee Protein Smoothie
Can't decide between a cup of coffee or a smoothie? With this healthy coffee protein smoothie from Diethood, you won't need to! Give yourself a jumpstart for the day with this protein-filled beverage.

13. Healthy Pumpkin Pie Smoothie Recipe
I know pumpkin is typically a fall flavor but is it wrong if I love it all year long? This pumpkin pie smoothie recipe is the perfect pick-me-up regardless of the month.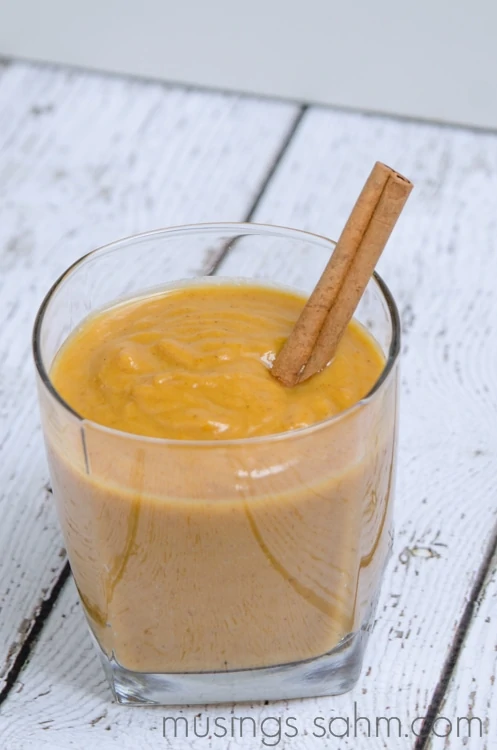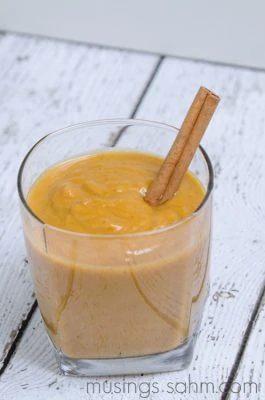 14. Vanilla Smoothie
This vanilla smoothie from Delicious Made Easy is full of wholesome ingredients. It's got an incredible flavor profile that's anything but basic!
15. Strawberry Banana Smoothie
I'm ending this list with one of my favorite classic smoothie recipes…who doesn't love a strawberry banana smoothie? Even the most picky of my children will gobble this smoothie right up.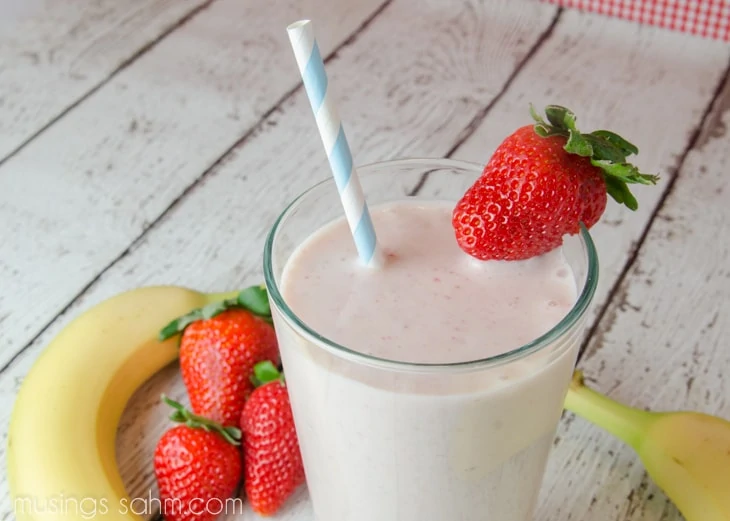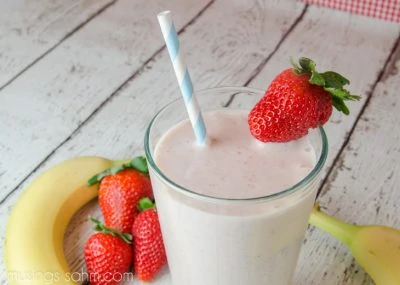 There you have it! Everything you need to know to make the perfect smoothie recipe + 15 of the best smoothie recipes to try. Enjoy!
Just pin the image below to find the list later!