One of the best parts about summertime is how yummy a cold smoothie tastes on a hot day. Smoothies are a great way to cool down, enjoy a healthier snack or even meal replacement, and easily add more fruits and even vegetables to your diet.
And I've got a new smoothie recipe I've been dying to share with you – this Coconut Mango Creamsicle Smoothie.
This Coconut Mango Creamsicle Smoothie has just 5 simple ingredients and takes less than 5 minutes to whip up. It's sweetened naturally with a banana and with a delicious blend of mango and coconut milk, there's also a secret healthy ingredient that adds the 'creamsicle' factor.
Have you ever had those yummy creamsicle popsicles when you were a kid?(Maybe even yesterday?) This Mango Coconut Creamsicle Smoothie reminds me of that.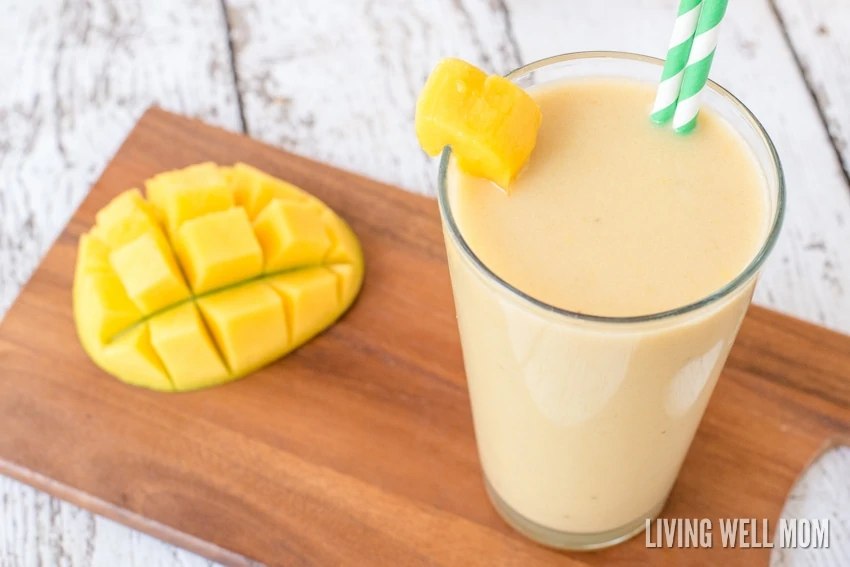 I accidentally whipped up this coconut mango combination one day when I was messing around in the kitchen. I started tossing ingredients into my ninja blender
and on a whim, decided to add the "secret" ingredient. And oh my goodness, was it delicious!
The secret ingredient is really good for you. It's collagen peptides
, a real "superfood."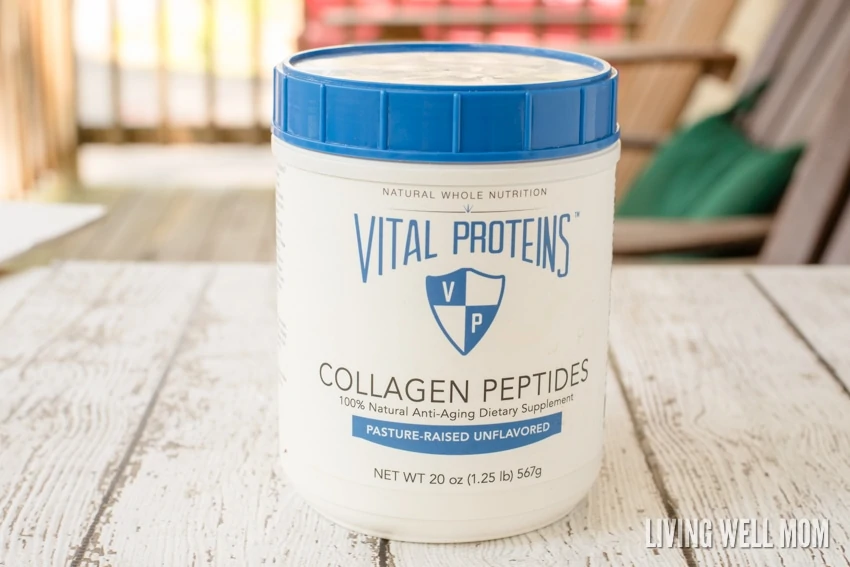 What's Collagen?
Collagen is a protein found in our bodies that helps strengthen and hold together bones, muscles, tendons, and skin. As we age, collagen productive declines and that's why we see saggy skin, wrinkles, muscle and joint pain, loss of bone density, etc. Other factors can reduce collagen as well, including smoking, excessive sun exposure, some autoimmune diseases, like lupus, rheumatoid arthritis, etc.
Our bodies naturally absorb collagen from certain foods we eat, but sometimes diet isn't enough. Digestive issues, such as leaky gut, can be a factor in decreased proteins absorbed too.
There's where a collage supplement can be extremely helpful.
The Benefits of Collagen
Here's just a few of the benefits you may experience by regularly taking collagen:
*improved digestion
*healthier skin – smoother, possibly less or deeper wrinkles
*improved joint and bone health
*improved sleep
*and more… (click here and here for more)
Collagen is also a great protein powder – 2 scoops have 18 gm of protein!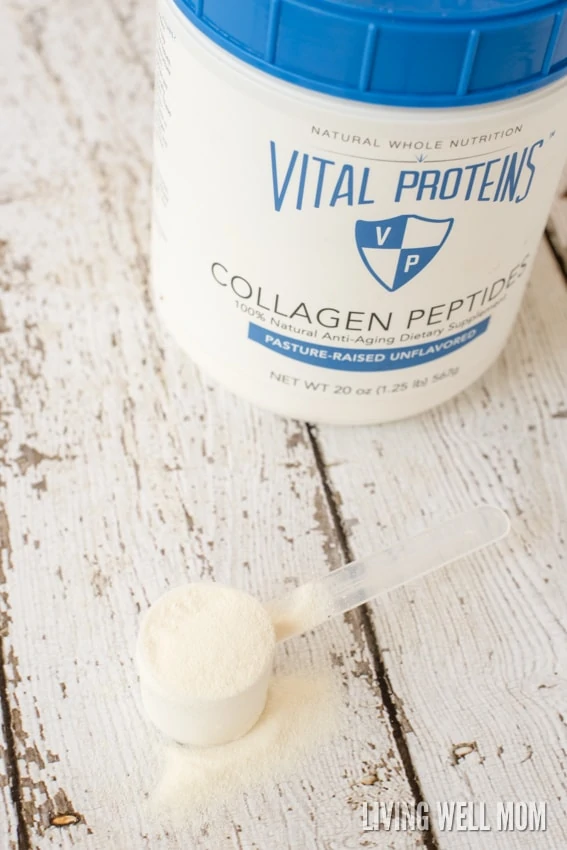 Those are just a few reasons why I use and recommend Collagen Peptides. Here's my favorite brand: Vital Proteins
(No, this post is not sponsored. Collagen Peptides is really the perfect ingredient for our smoothie recipe!)
Now back to our Coconut Mango Creamsicle Smoothie…
Collage Peptides provide an amazing boost of "creaminess" without changing the flavor in this smoothie recipe.

All you need to do is put all the ingredients – mango chunks (I use frozen because it's so convenient), 1 cup coconut milk, 1 banana, and 1 scoop of Collage Peptides. Blend it and you're ready to enjoy your Coconut Mango smoothie!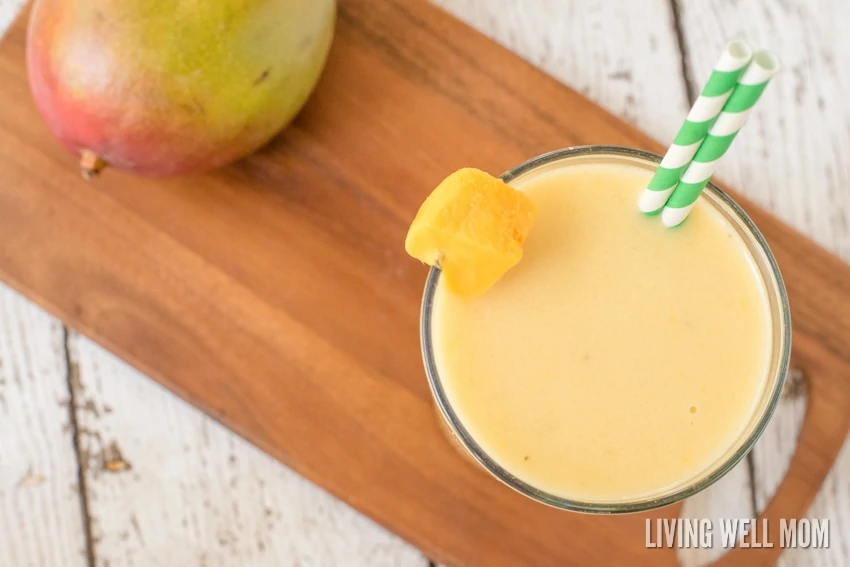 Print
Coconut Mango Creamsicle Smoothie
This Coconut Mango Creamsicle Smoothie has a delicious blend of mango and coconut milk, plus a secret healthy ingredient that adds the "creamsicle" factor!
Author:
Prep Time:

2 mins

Total Time:

2 mins

Yield:

1

serving

1

x
Instructions
Blend all the ingredients together and pour into a glass.
Enjoy!
Notes
*You can leave out the Collage Peptides, but it won't have the amazing creaminess.