My family's been gluten free and dairy free (among other "free's") for about a month now and it's not easy. I love knowing that we're doing what's needed to get and stay healthy – and not just me, but the whole family. But it's hard. I can't just order pizza after a long day; I have to make dinner (or plan leftovers) every night now. I can't just pick up bread from the store for easy PB&J sandwiches for the kids' school lunches. Or pack macaroni & cheese. Or buy granola bars or tortilla chips.
It's all on me now to make healthy homemade lunches, snacks, and dinners for my family. (Breakfast is still easy as we mostly eat eggs or oatmeal. Check out our tasty recipe for Overnight Oats.)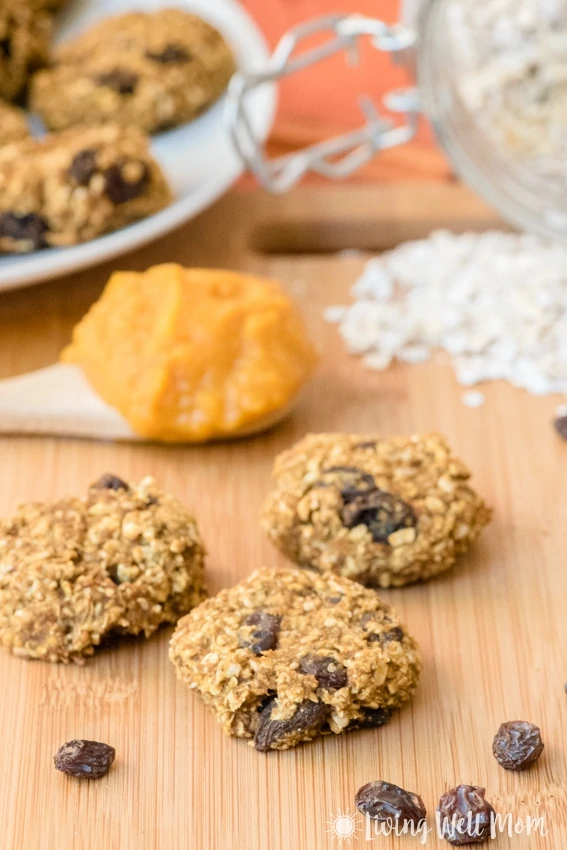 I love cooking and baking for my family, but it hasn't been a simple challenge to completely revamp how my family eats. Especially when I don't have a lot of "back-up's" in case I have a long day or I'm sick. But I'm making progress with figuring out the new routine and menu planning. As I'm learning, I'm looking forward to sharing with you!
Anyways, I love reworking old recipes to make them fit our dietary restrictions. One of our favorite fall treats is my recipe for Pumpkin Spice Oatmeal Cookies, so I tackled adapting it a few weeks ago.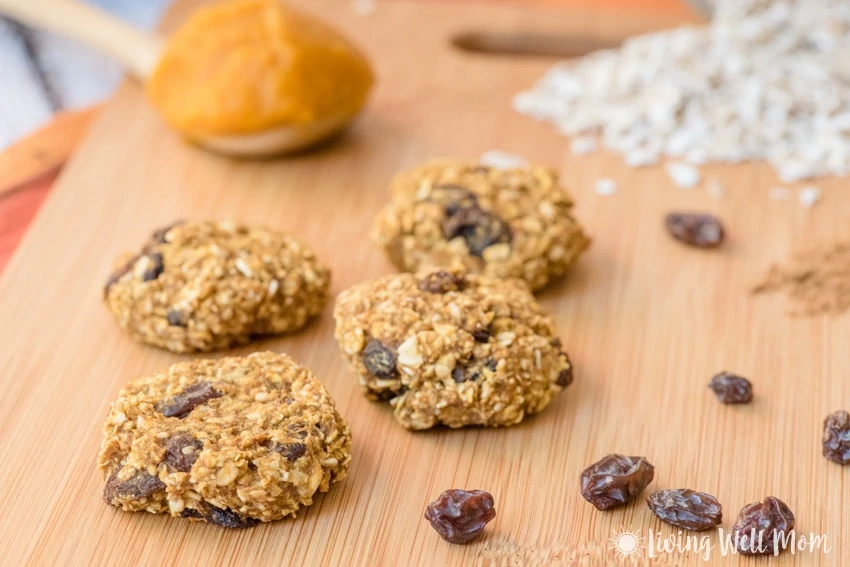 The result is this delicious Healthy Pumpkin Oatmeal Cookies recipe, which has the same delicious spices and flavor as the traditional version, but less sugar and no flour (gluten) or dairy.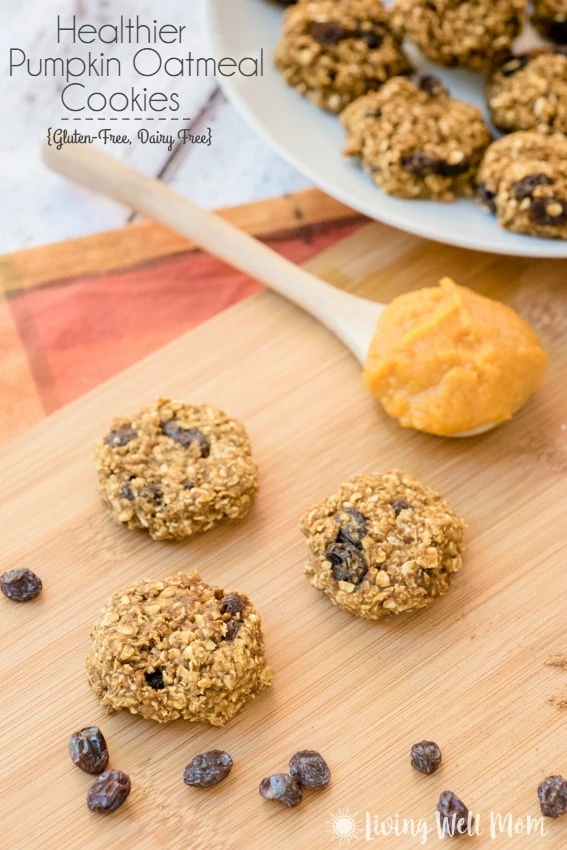 This recipe is so easy to make, my 8 year old daughter can make them all by herself! Healthy Pumpkin Spice Cookies take just a few minutes to whip up and another 15 minutes of bake time.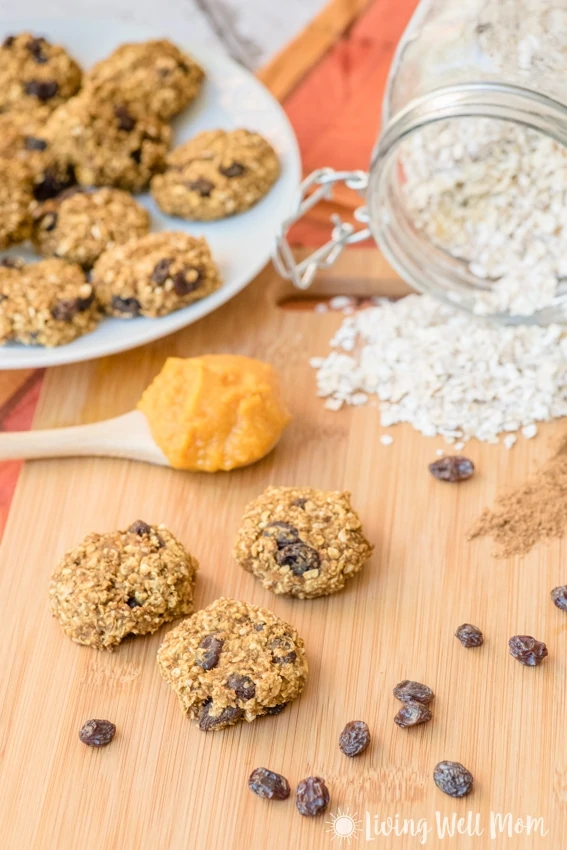 (affiliate links below):
Seriously so easy. And so delicious!
I bake a double batch every weekend and send cookies for the kids' school lunches during the week. Guilt-free because there's so little sugar.
I use and recommend coconut palm sugar
for this recipe, however you can choose to use regular white granulate sugar.
I also love the Farmers Market Organic Pumpkin
in a can (I'll take whatever convenience I can right now!), but again you can use whatever pumpkin you like.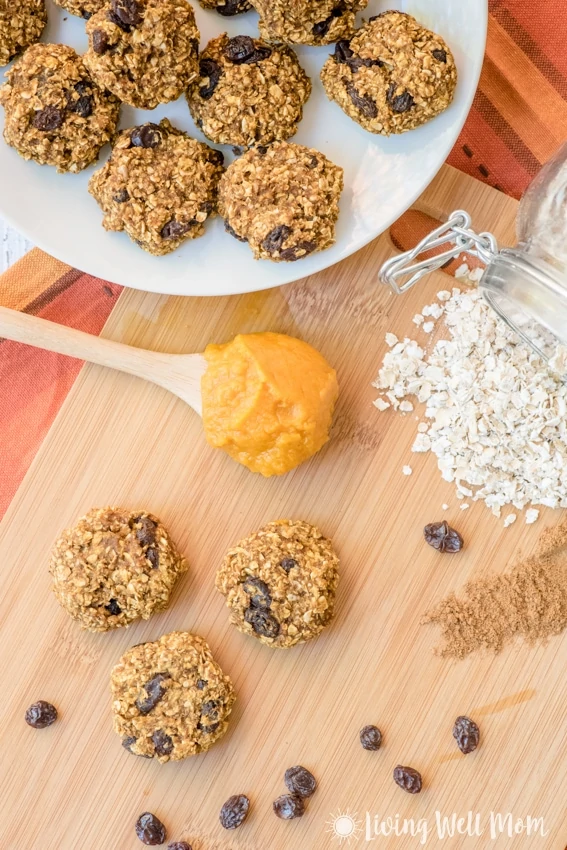 My husband loves these Healthy Pumpkin Oatmeal Cookies just as much as the kids; he'll ask if it's safe to take a couple to work with his lunches.
(He's learned to check before taking food to work because I've not been happy when leftovers or snacks completely vanish with no trace when I was planning to use them for something.) You wives know what I mean, right? Or how about when they put the chip bag with just crumbs away? Or the empty hummus container into the fridge? What is up with that?! Does your spouse do that too?
Sorry, off topic.
These cookies? Two thumbs up from my family.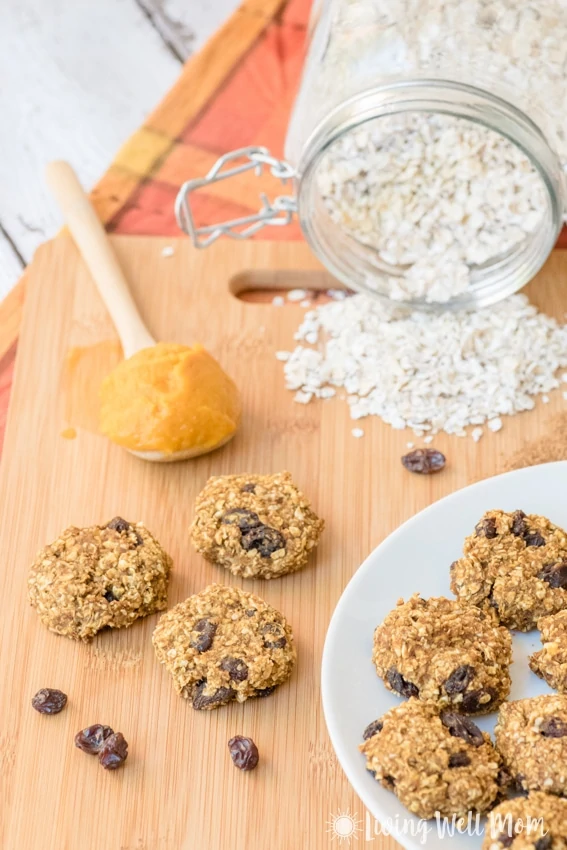 Because these cookies aren't paleo (they have oats), I don't eat them, but I still love them because they are so simple to make. I will take quick and easy any day of the week.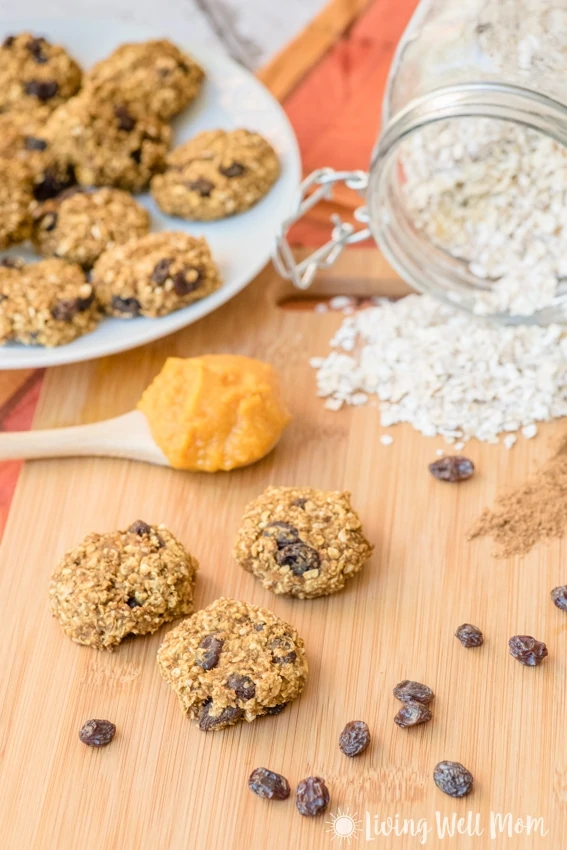 Get the kids to help; this is a perfect recipe to teach them some baking skills.
My Luke loves helping me measure and pour ingredients into the bowl for this recipe: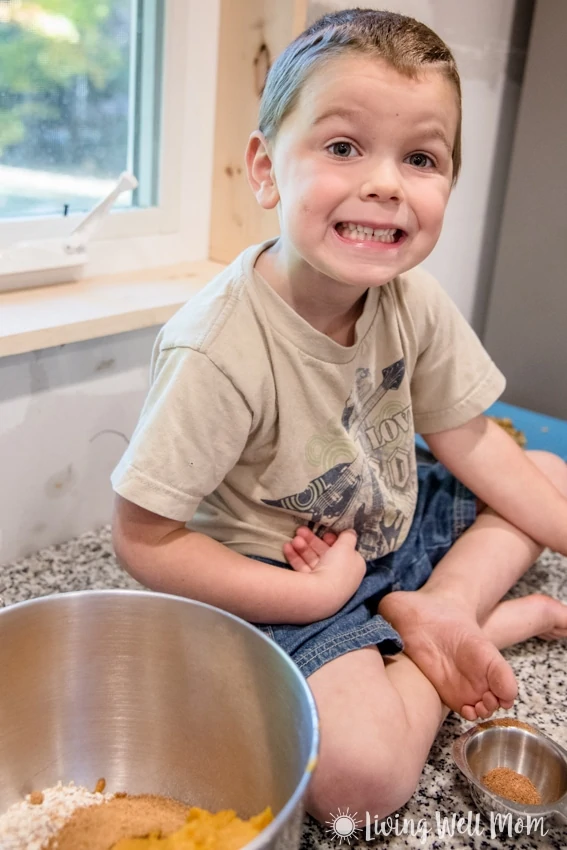 And who can say "no" to licking out the bowl? Not Luke. He even got some pumpkin batter in his hair!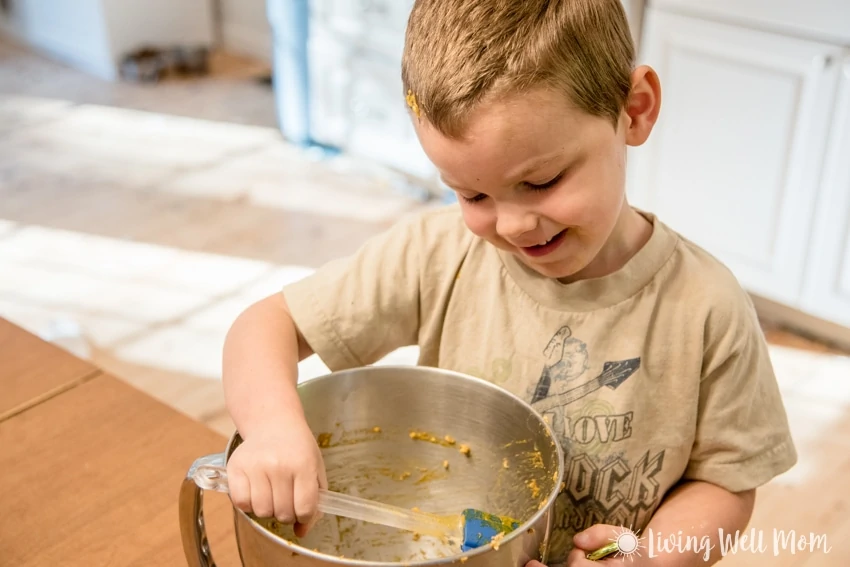 Even our chickens approve! Meredith, our Rhode Island Red pullet, came to watch me take photos of these cookies; she was clearly hoping for a hand-out, which I did give her.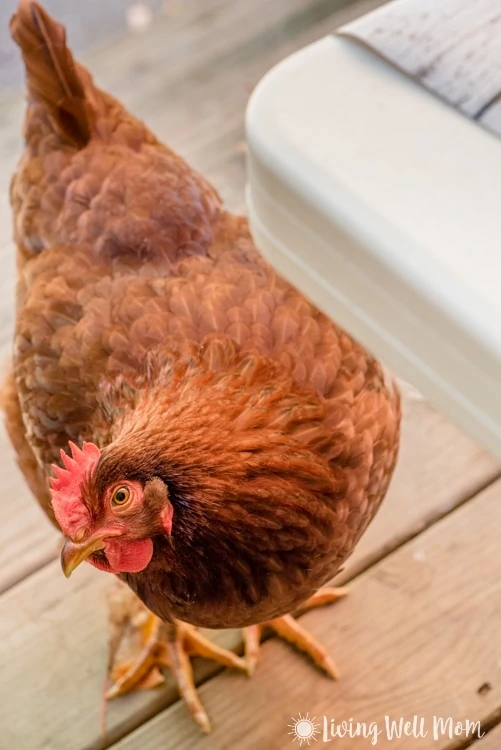 Print
Healthy Pumpkin Oatmeal Cookies
This quick-and-easy cookie recipe has the same delicious spices and flavor as traditional cookies but without the gluten or dairy.
Author:
Prep Time:

5 mins

Cook Time:

15 mins

Total Time:

20 mins

Yield:

2

-

3

dozen

1

x
Category:

Dessert
Instructions
Preheat the oven to 350 degrees.
Combine all the ingredients, except for the raisins, mixing well. Add the raisins and stir.
Shape into small balls and place on a baking sheet. These cookies do not rise (no flour or baking soda) so however you shape them is how they will bake.
Bake for 12-15 minutes.
I like to pick up a cookie (they are dense) and check the bottom for doneness. When it starts getting a little brown, then I know they are ready. This is about 15 minutes for me.