I am an active member in my local chapter of MOPS (Mother's of Pre-schoolers), and we recently had an Antiquites fundraiser where I purchased these adorable photos of my girls. I wanted a unique way to display them – so I came up with this burlap photo frame.
I chose burlap because it has a rustic feel that matches the antique style of the photos. Our burlap photo frame came out so nicely, I made three more for the grandmothers for Mother's Day. I'm sure they will be treasured!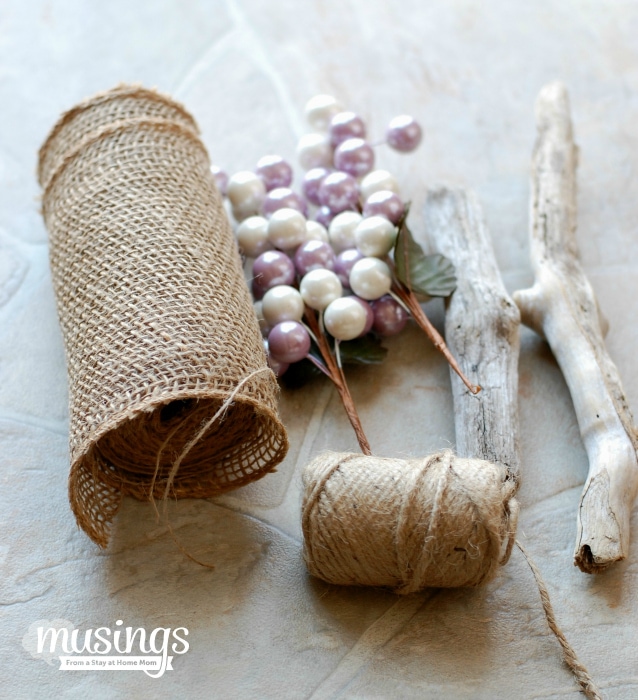 Materials Needed:
Burlap Ribbon – at least 5 inches wide
Twine
Sticks 5-7 inches long. I used driftwood that I found on a beach from one of my last summer's camping trips.
Photos – I used wallet sized
Laminator – (optional)
Silk flowers or fake berries/greenery
Glue gun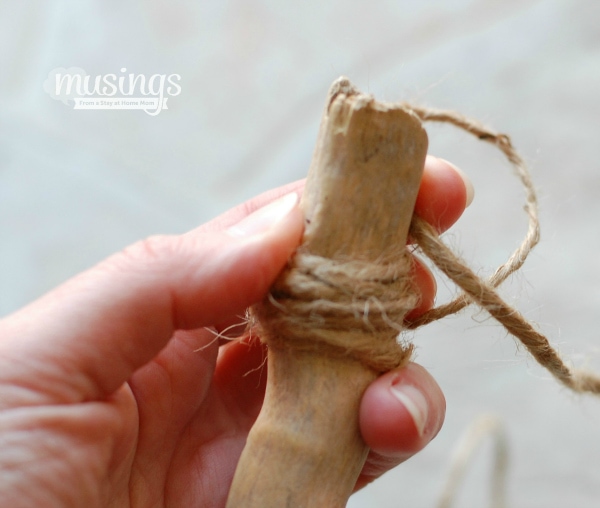 The first thing I did was tie the twine onto one of the driftwood sticks so the burlap photo frame could easily hang (on a command hook.) I wrapped the twine around one side, then did an anchor knot, and wrapped and tied the twine on the other side of the stick.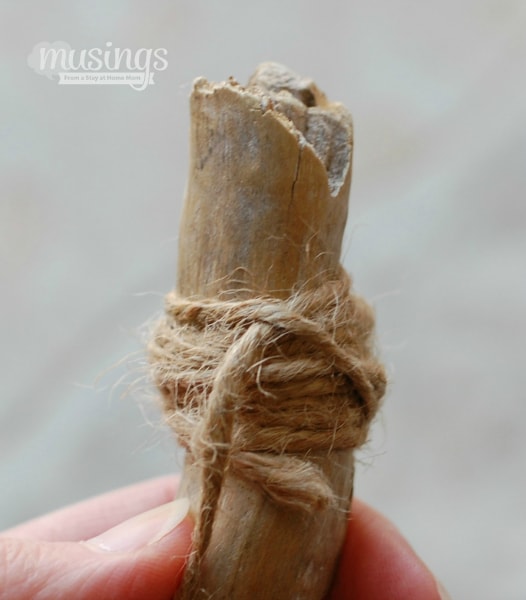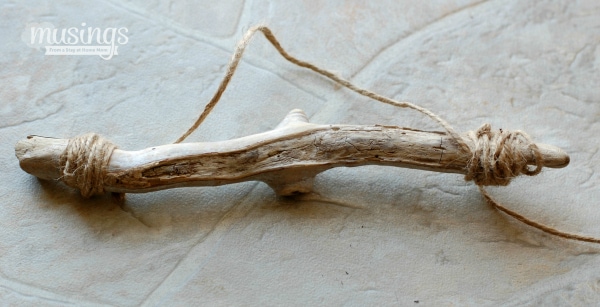 I did use hot glue to re-enforce it in place.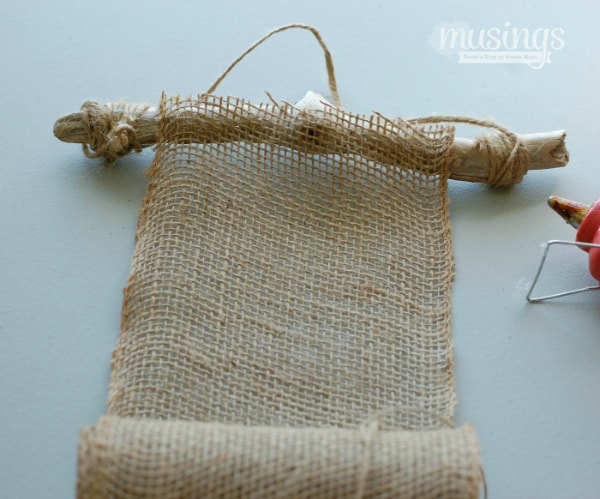 Then I simply hot glued the burlap onto the stick. You may want to use a straight edge to compare and be sure you are gluing the burlap onto the stick straight – burlap is easy to get crooked since the lines are not always even or symmetrical. Then glue on the second stick on the bottom front. This will add weight to the frame so that it will hang even and straight.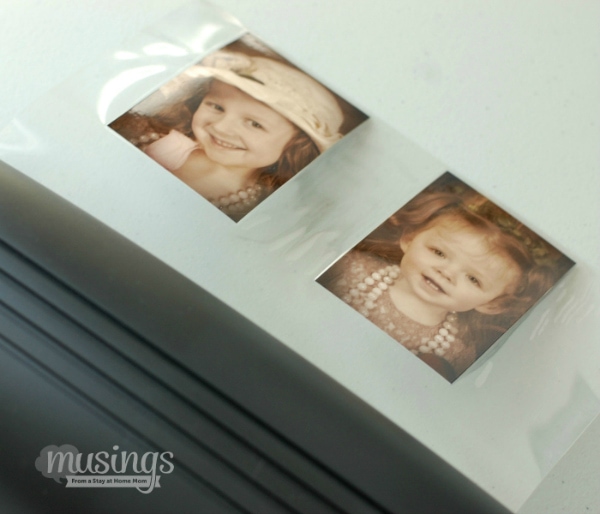 While it's not required for this project, a laminator is great for preserving the photos on this frame. If you don't have one, you can get one on Amazon.
But again, if you don't have a laminator, feel free to use plain un-laminated photos. But I liked having the photos more durable and water resistant, so I did this step first. Then I just simply hot glued the photos onto the burlap – I just used a small dot of glue in each corner of each photo.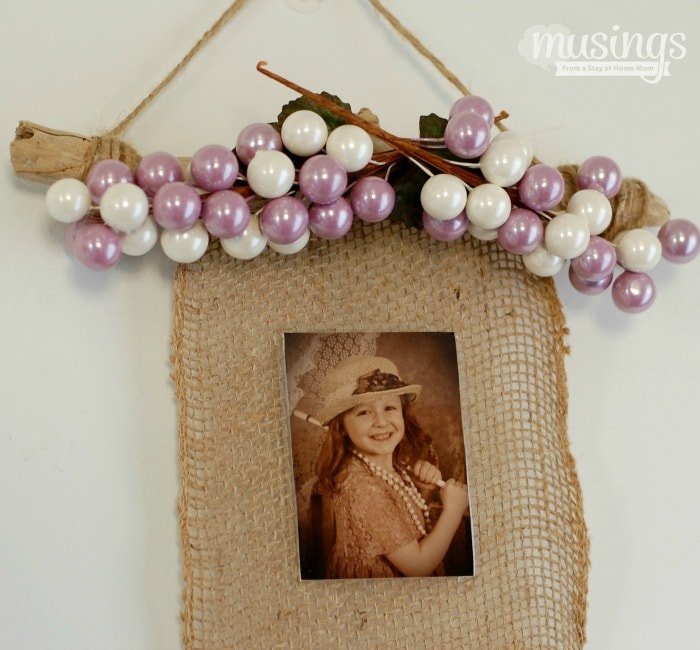 I hot glued on some fake greenery/berries that I got at Michaels (for just $0.25 each during Christmas clearance time!) You can have fun with this part – you can use a variety of flowers or berries or leaves to match your home decor.
Now hang your beautiful new burlap photo frame where everyone can enjoy it! Or give it away as a cherished homemade gift. (It's a great Mother's Day gift!)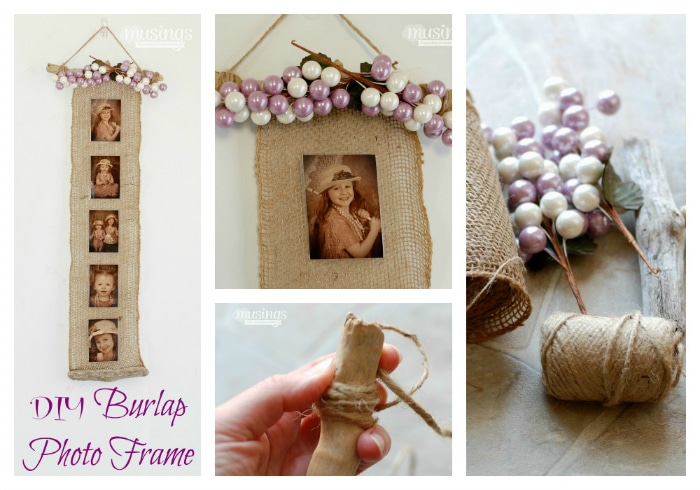 What sort of unique ways do you have to display photos at your house??