How would you like to crawl in bed each night with the fresh floral scent lingering around your cozy and soft linens while you drift off to sleep each night? It's easier than you might think to indulge in this luxury! And all-naturally too!
Here's how you can make your own DIY Homemade Linen Spray with Essential Oils in just 5 minutes and enjoy months of night time pampering that every mom could use after a busy day!

Ingredients needed to make your own DIY Homemade Linen Spray: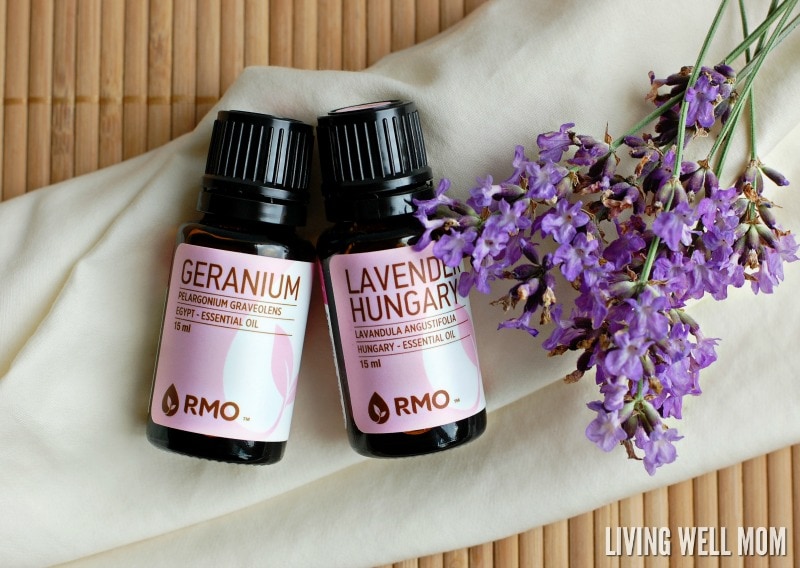 I chose to use the combination of lavender and geranium in this spray mixture because lavender is very well known for its relaxation properties. It has a calming aroma and is encouraged to be used at bed time for a better nights rest. Spritzing the lavender scent on your pillow and sheets right before bed can really help the relaxation mode kick in for a tired mom ready for bed!
I also chose geranium as it is known to help ease nervous tension, stress, and balance your emotions. It also fosters peace, well being, and hope all of which are ideal for creating an environment for rest and sleep!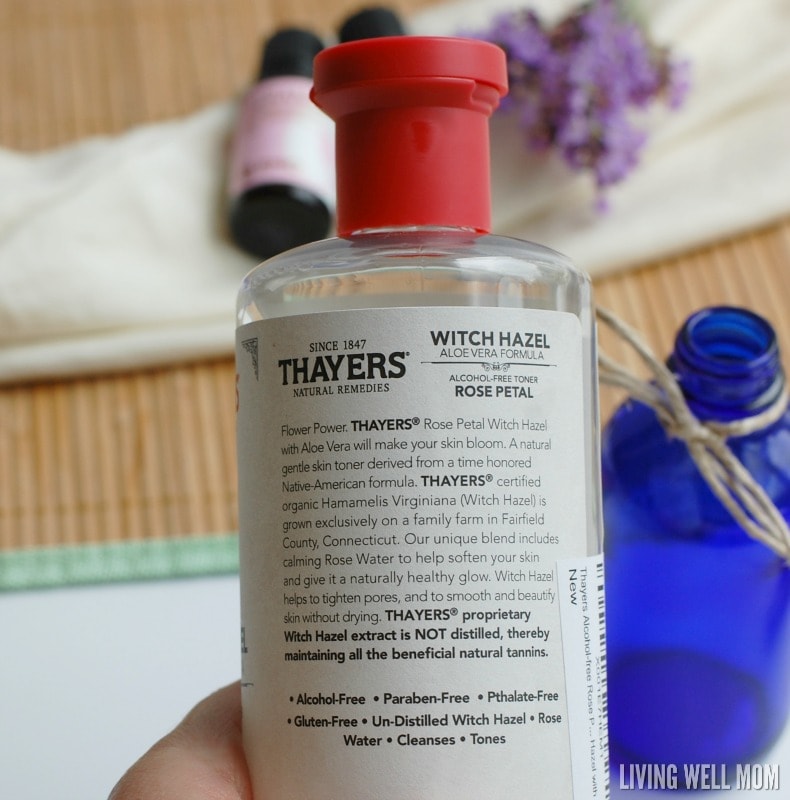 I chose to use Thayer's Rose Petal, Witch Hazel because it is not distilled, which means this brand of witch hazel maintains all of the beneficial natural tannins. Tannins are found to be high in antioxidants. This brand is also alcohol-free, paraben free, phthalate free.
Since rose water has been added – it smells like roses! Thayer's Rose Petal Witch Hazel makes your DIY homemade linen spray with essential oils smell much better than plain witch hazel alone. Since we are looking for a beautiful aroma to inhale at bedtime, the addition of the roses is amazing and relaxing!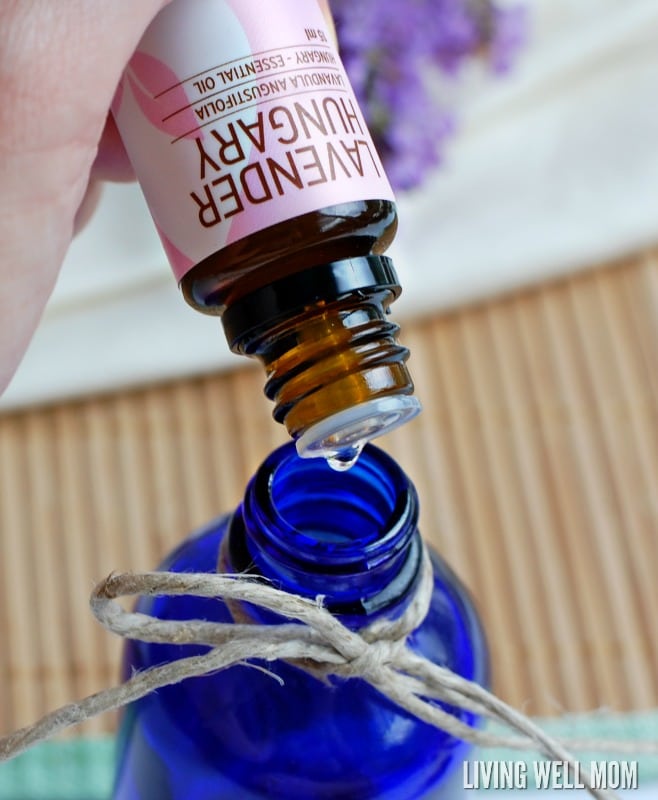 To make your DIY homemade linen spray, get your empty 4 oz glass bottle and add 10 drops of lavender essential oil to it.
I recommend using glass over a plastic spray bottle because certain essential oils (especially anything citrus) can corrode plastic.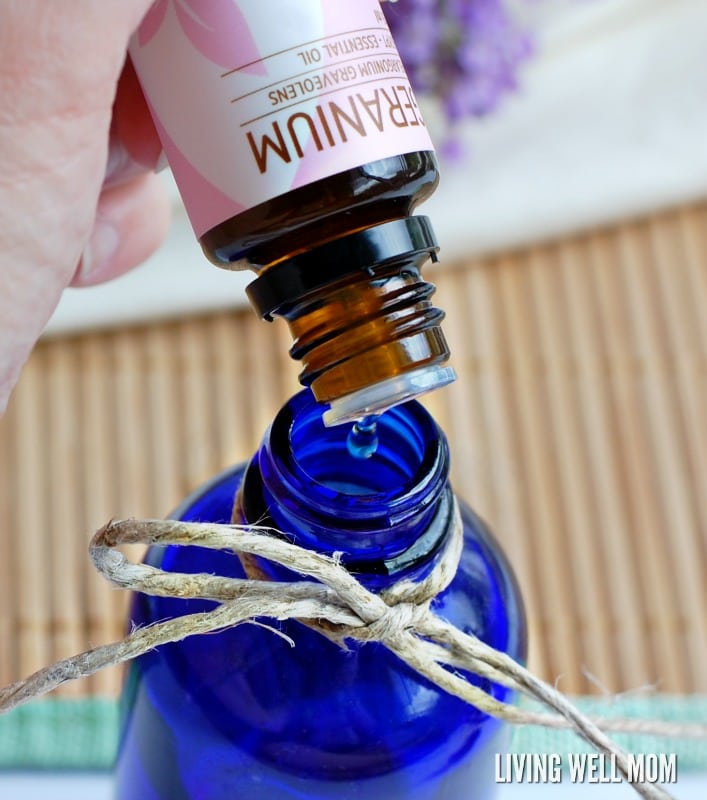 Then add 10 drops of geranium essential oil. Follow that with 2 tablespoons of Thayer's Witch Hazel. Top off the bottle with water and gently shake.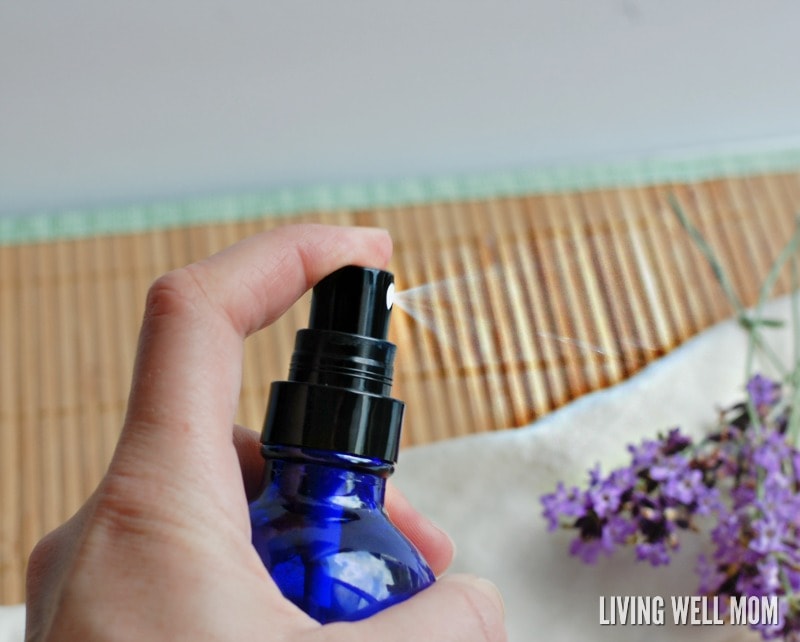 When you are ready for bed, have a bottle of this on your night stand and spritz your pillow and sheets until the aroma fills the air. You can take a deep breath knowing that you survived (or hopefully thrived) one more day of motherhood. Enjoy the time to reward yourself with rest, sleep, and a beautiful smell!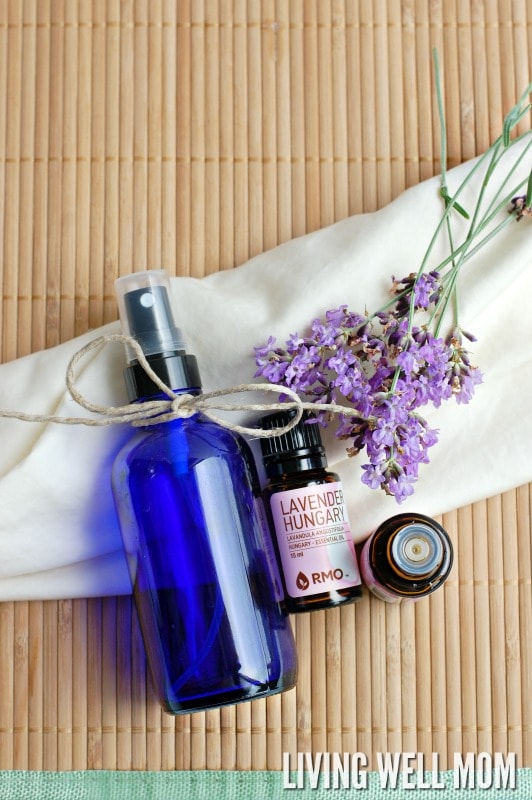 Looking for more ways to use essential oils for their aromatic qualities? Check out these Bath & Beauty DIYs:
DIY Car Air Freshener with Essential Oils
Homemade Stinky Shoe Spray with Essential Oils
DIY Essential Oil Diffuser Bracelet
Easy DIY Lavender-Scented Bags
Homemade "Before-You-Go" Bathroom Spray