I love the look of jute crafts and decor and I've done many projects for the house using jute, burlap, and other natural materials. I recently refinished a table top and wanted to be sure I had coasters to protect the freshly finished surface. Since I have been wanting to try Jute Coasters for some time, this was a perfect reason!
I've seen many tutorials for Jute Coasters but most don't give a lot of detail. So I decided to forge ahead and figure it out myself and finally settled on this super easy, felt-backed DIY Jute Coaster.
These beautiful Jute Coasters look like they came from an expensive store, but you can easily make them yourself! Here's the full DIY tutorial:
DIY Jute Coasters
Supplies:
spool of jute cord – thicker works better than thin
felt
hot glue gun and glue
scissors
marker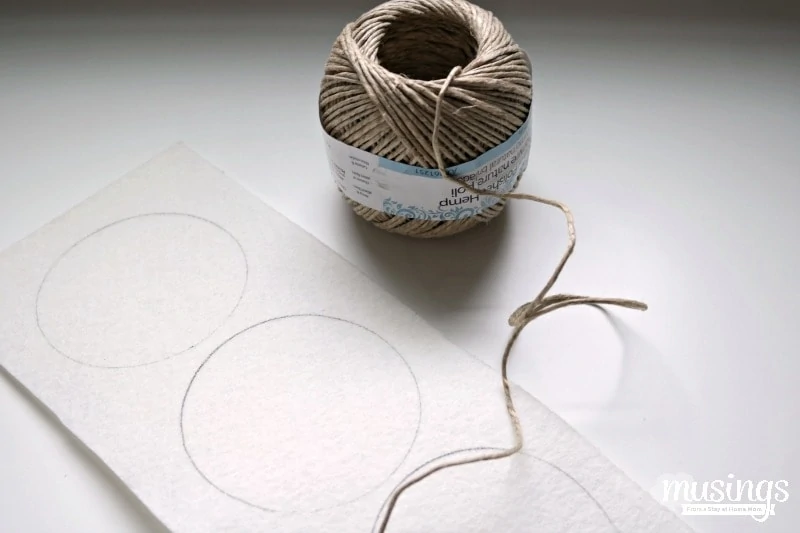 Instructions:
Begin by tracing circles onto the felt the size you'd like your finished coasters to be and cut out enough circles for your project.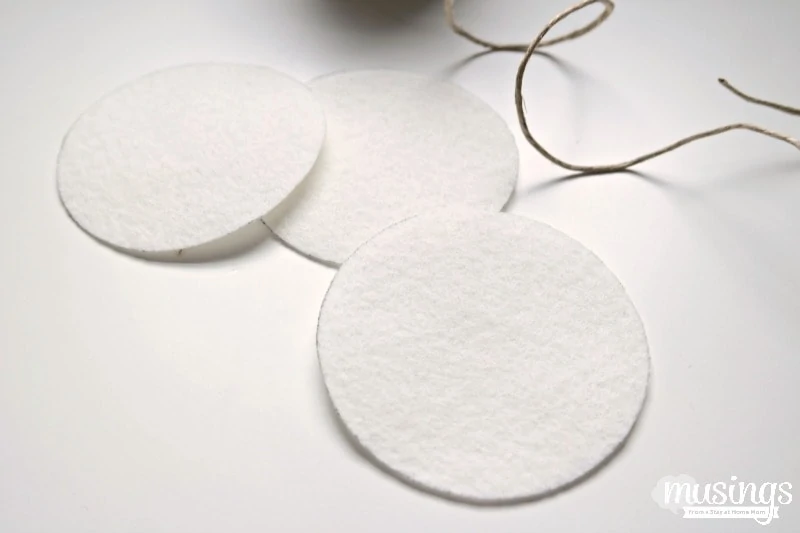 Next begin winding the jute into a circle. Add just a drop of hot glue to the back side to secure the starting point. Continue winding until you have a circle about 1/2″ around. Add a spot of hot glue to the center of the felt and secure the jute circle to the felt.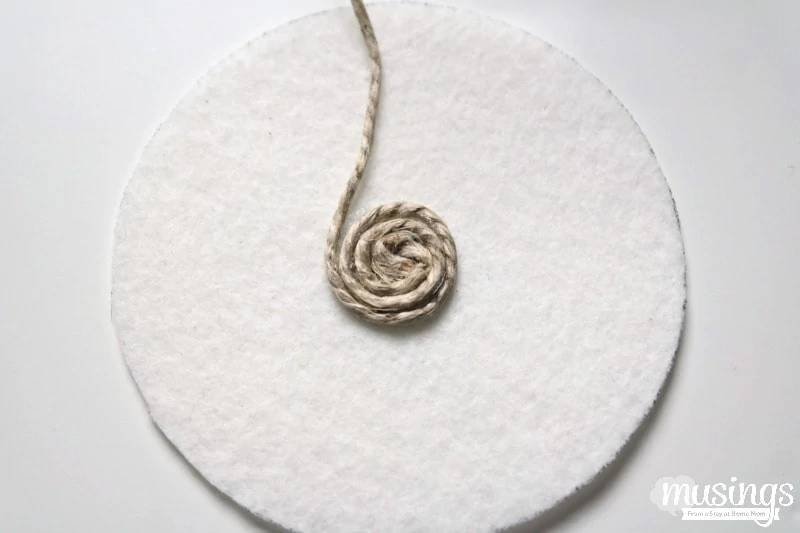 Add a small line of hot glue to the felt around the cord and quickly lay more cord into the glue. Repeat this step as the jute continues to cover the felt.
Be careful to wipe away any access hot glue as you work to keep the coasters as neat and clean as possible.
When you've reached the outside of the felt cut the jute and secure the end with hot glue.
If necessary trim off any uneven edges of felt.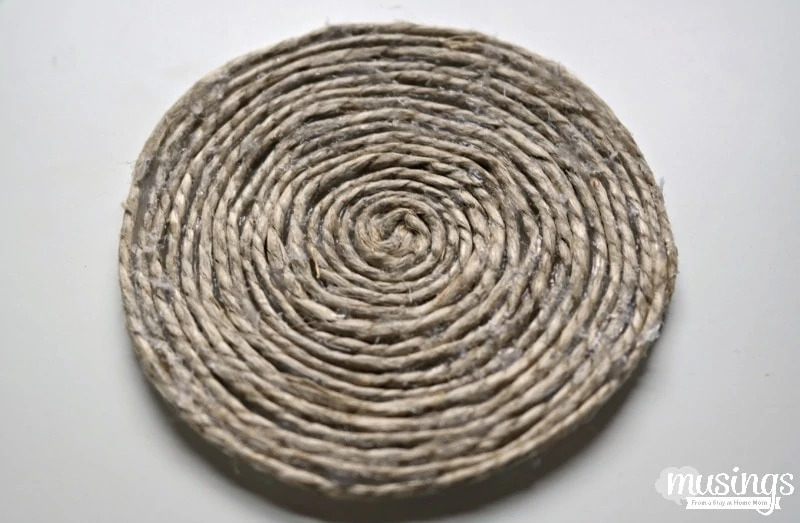 Repeat to complete additional DIY Jute Coasters!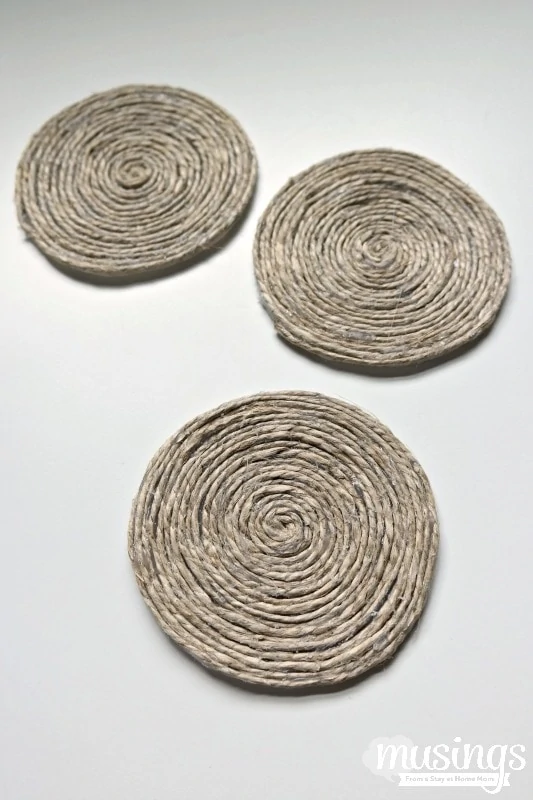 I love the felt backing on these DIY Jute Coasters for a couple of reasons. This helps hide the messy hot glue rather than the back of the coasters showing where the glue holds the jute in place.
Second, the jute is not harsh by any means but the felt makes the back of the coaster much softer for gentle use on my freshly finished table!
Do you love the look of Jute decor too?