Looking for a simple and easy way to keep track of Christmas gift ideas for family and loved ones? Look no further than this printable Christmas list! This is an easy, economical way to stay organized this season.
The Christmas season is wonderful, but as we all know it can quickly become chaotic. There are so many events and activities that I used to have sticky notes everywhere with ideas and plans. I always had the good intention of getting ahead of the season, but it was a challenge in years past, particularly as it relates to gift-giving.
Use this Printable Christmas List to Keep Organized
I have a confession to share with you all. This exact scenario used to happen every single year. Despite my best efforts, I'd end up with an extra gift for one of my kids, something I only discovered as I was wrapping presents just days before Christmas.
Anyone with multiple kids knows that the presents need to be kept even—particularly when material gifts aren't as numerous! To head off any potential drama, I'd either have to run out to the store and buy similar gifts for the other children or set the extra gifts aside.
It was a waste of time and money.
One year, I was fed up and decided to get my act together a little bit more. I created a simple Christmas gift list on my computer to keep track and stay sane.
It was the most basic spreadsheet ever, but it did the job. I could list gift ideas and mark off when things had been purchased.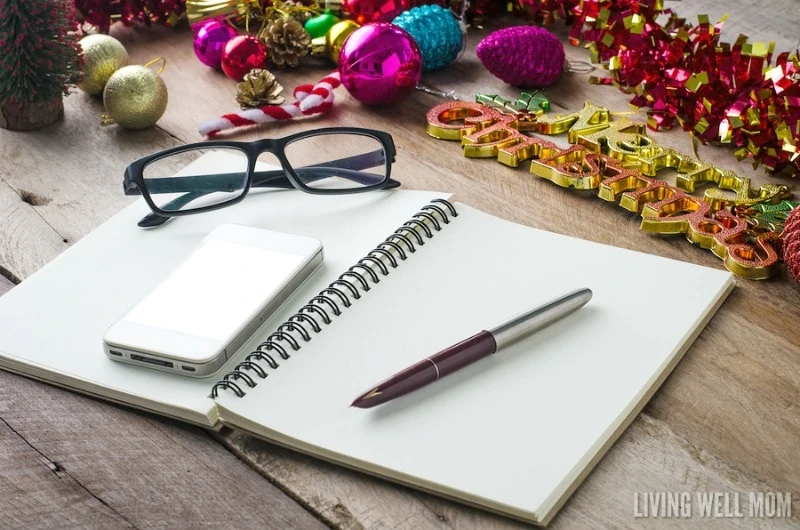 Stay on Budget with This Christmas Gift List
Creating this printable Christmas list also allowed me to track how much I was spending. This is something that can be rather scary, but it's completely necessary.
I couldn't believe what a difference that simple Christmas gift list made the first year I tried it. Not only was I far more organized, but I spent less too! There's something about seeing the number totals right there in black and white—it definitely encouraged me to shop wisely and be a bit more frugal.
And guess what? My kids didn't notice. They still had a fantastic holiday!
Digital or Printable Christmas List
This year, I wanted to make a nicer version of my list – a printable Christmas list. And not just that, but a version I could use online too because that's easier for me.
You might already do your own version of a this, but if it needs a little help with organizing or keeping everything in one place, you can download this FREE gift list here today.
We've made it easy for you with two free Christmas gift list options.
Option One: a Free Printable Gift List:
There are some pros and cons to this one. I'll point them out and let you decide which route to take!
Pro:
I love the tactile pen to paper feeling.
Easy to store along with receipts.
Can easily be added to a planner or tucked into your purse.
Cons:
You have to be really careful to hide this from your family! Otherwise, this sheet of paper will spill all the Christmas secrets.
It doesn't add the total dollar amount up for you – you've got to do some good old fashioned math (i guess this could be a pro for some people?)


https://living-well-mom.ck.page/9544d77110/index.js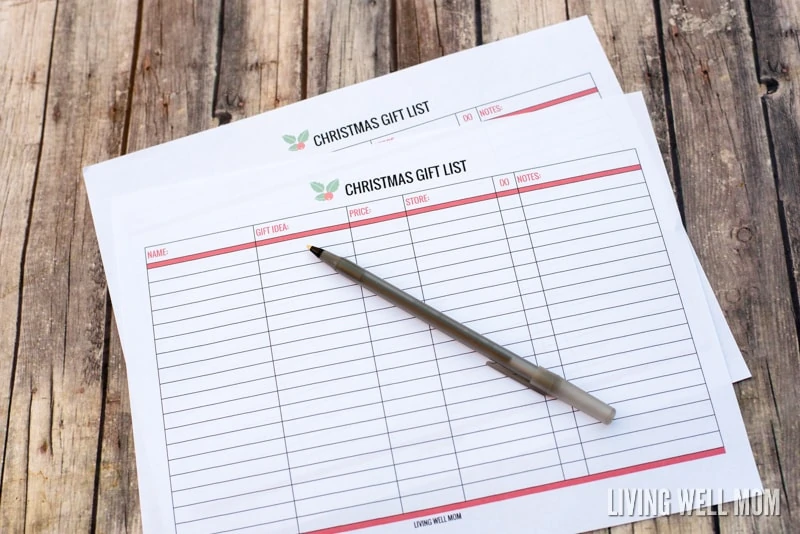 Or (if you don't want to risk a hard copy gift list because your family is bound to see it and you are likely to lose it… like me)…
Option 2: an Online Christmas Gift List
There are some nice advantages to this option, but it does come with a slightly learning curve if you aren't particularly computer savvy. Don't worry — I'll walk you through the whole thing!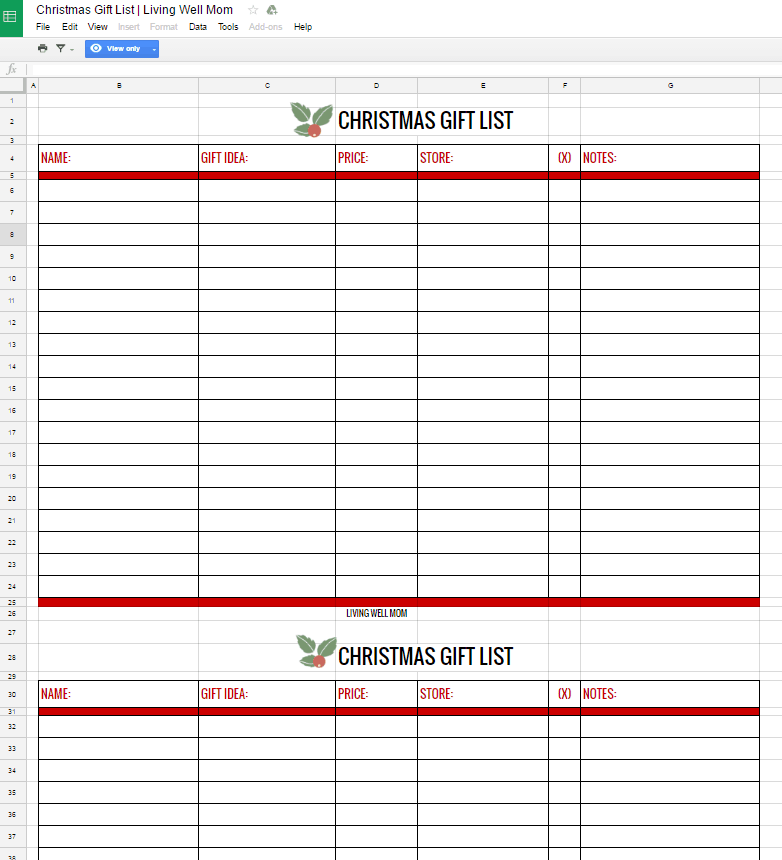 Click here to access the free online version of our Free Christmas Gift List
Note: You must download a copy of this gift list before you can begin using it. You will not be able to edit or use it until you do this step.
To do this: Click on "File", then "Download" and save it. Open that copy and you can begin using your free Christmas gift list!
This Christmas list is a great way to keep all your shopping organized this year.
If you do shopping for others, you can make notes of that in the "Note" section.
My father always sends Christmas money for my children and I buy gifts for the kids from him. I love that this Christmas gift list makes it easy to note that. You can also include notes for gifts from Santa as well.
I hope you enjoy this free Christmas printable as much as I do!
More Christmas Posts:
Just pin it below to find the free printable for later!