Winter is the perfect time of year to organize your medicine cabinet with cold and flu season lingering. It's time to get rid of expired medications and make it easier to access what you need.
Today, I'll show you 4 Simple Steps for how to organize your medicine cabinet and how to do it quickly too!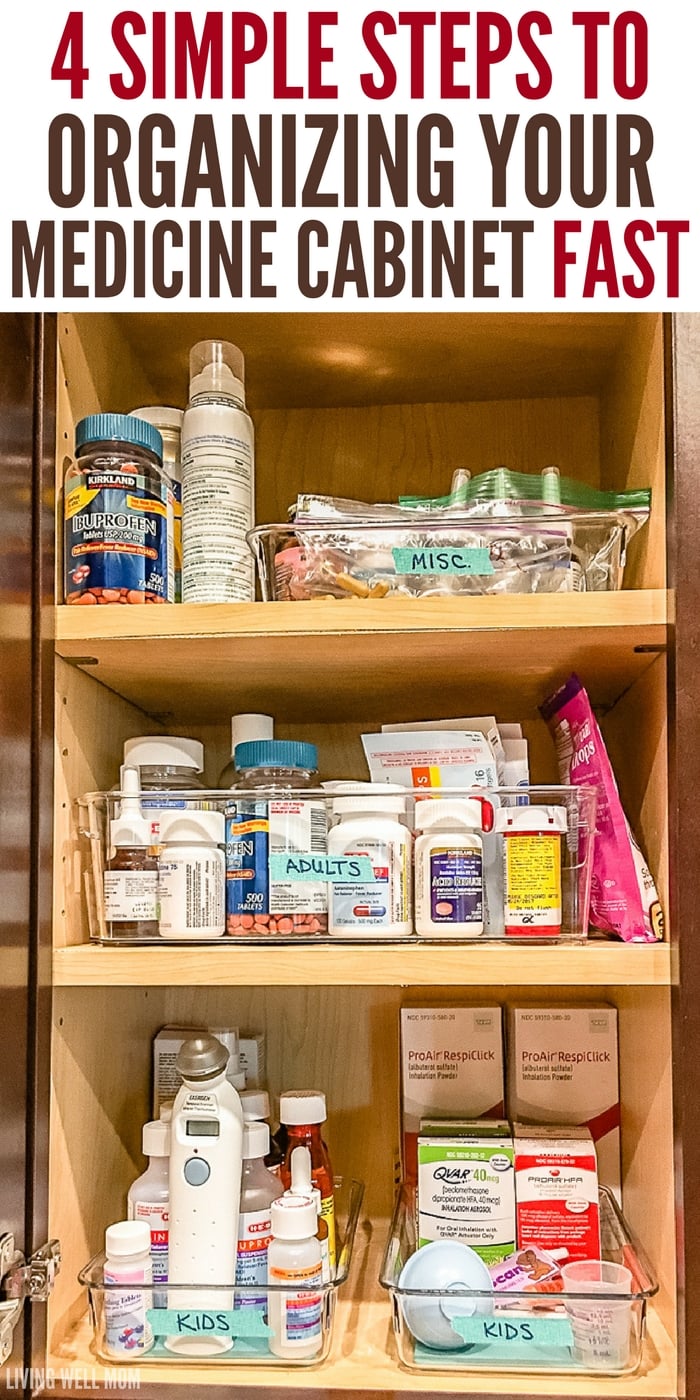 4 Simple Steps to Organize Your Medicine Cabinet
Our medicine cabinet is located in an upper cabinet in the kitchen. I've never really had much of a strategy to keep this cabinet organized. Recently, when I purchased a bottle of medicine we already had, I decided it was time to get this cabinet under control.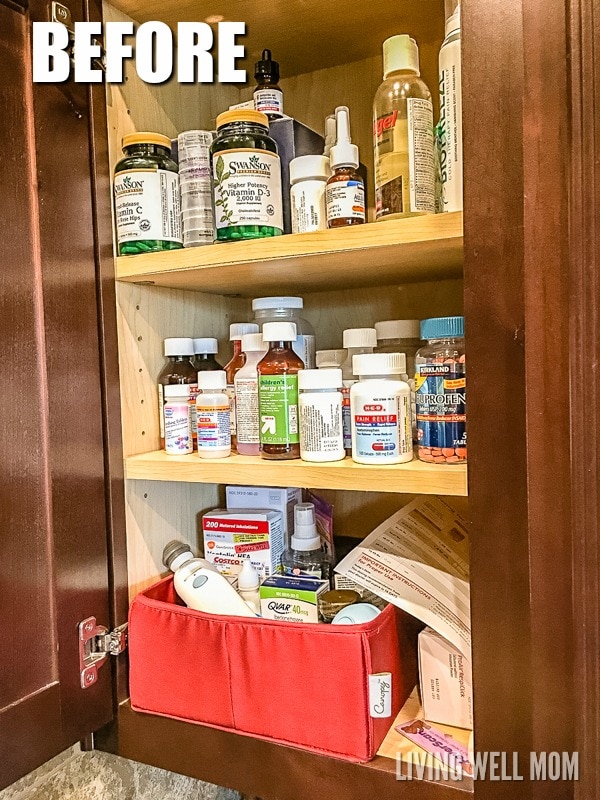 Check out the steps below to get your medicine cabinet organized in no time too.
Step 1
The first step for any organization project is to empty out of the space. Take everything out of the cabinet.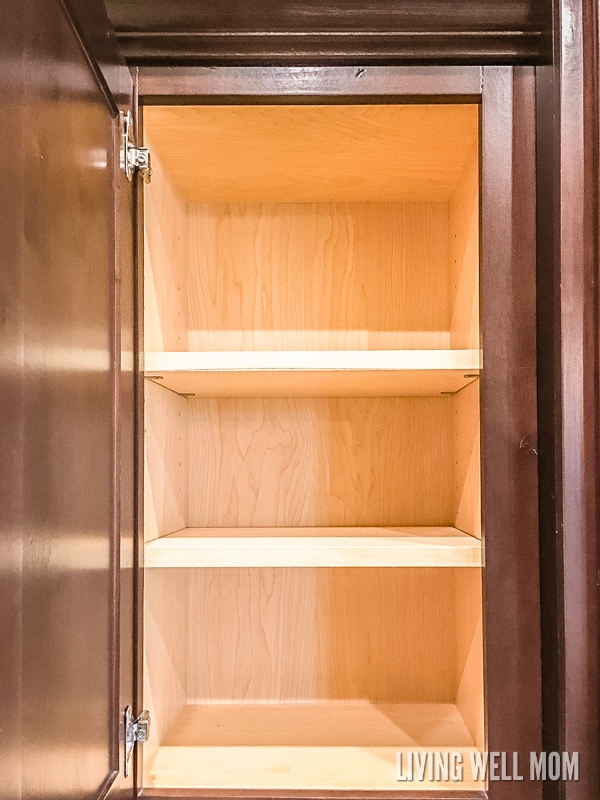 As you pull bottles off of each shelf, take note of the expiration date of each. Place expired medication off to the side to dispose of properly.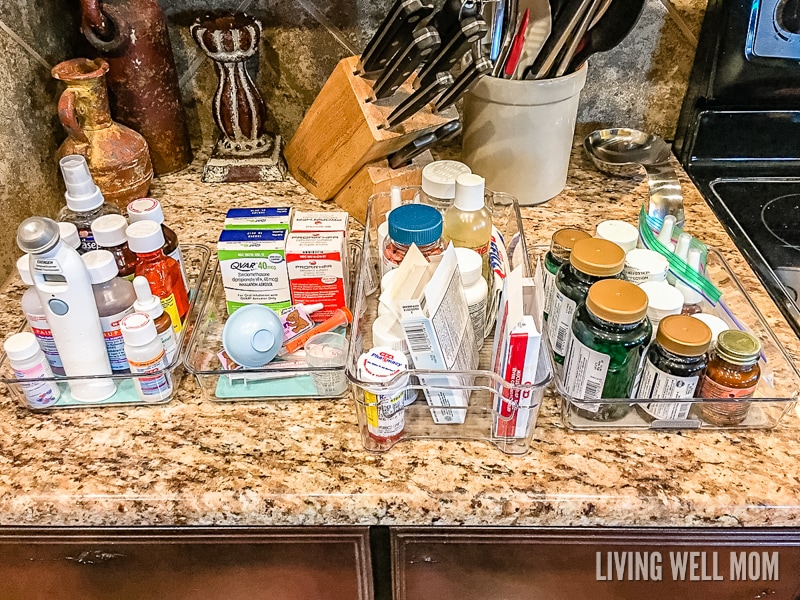 According to the FDA, expired or unused medication can be disposed of by mixing with used coffee grounds or kitty litter and placing it inside a ziploc bag. The ziploc bag is then thrown away in your trash container.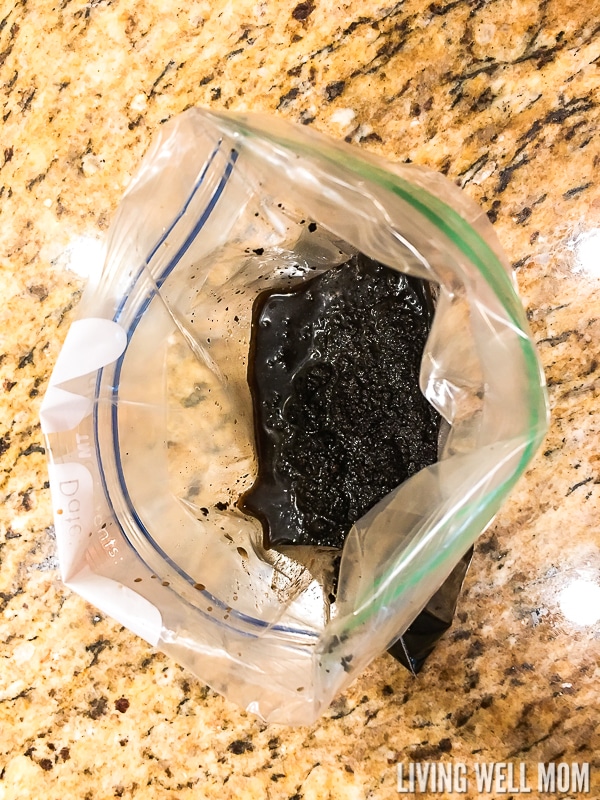 Step 2
Next, organize medicine by category. I like to keep children/infant medication separate from adult medication. There have been plenty of times I've been woken by a sick child, and through my grogginess, I had to double check to make sure I was grabbing the age-appropriate medication.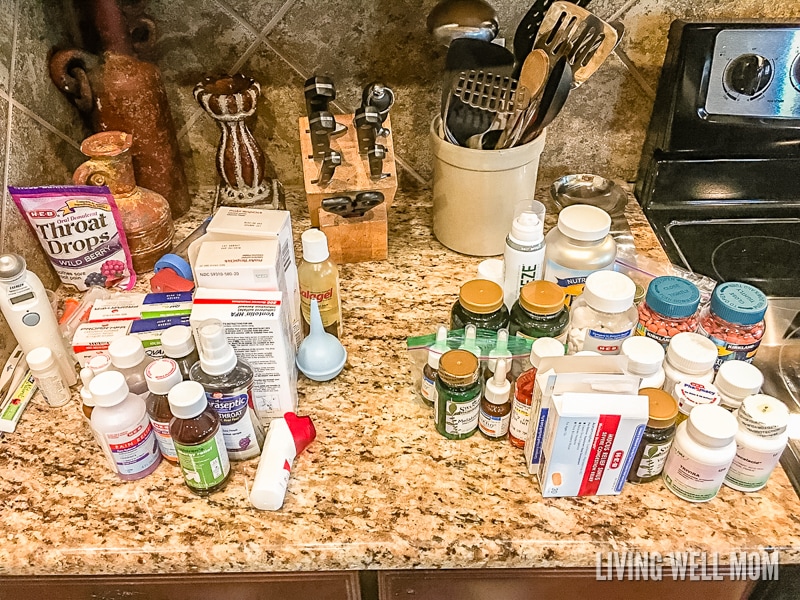 If you have a large amount of medicine, you should also organize the medicine cabinet by types of medication. Some categories could include: first aid, allergy, cold/flu, sore throat, digestion, pain meds, etc.
Step 3
Then choose bins or baskets that will hold the various medicine containers within easy reach for you but not within reach of children. Clear, short-sided containers
are perfect for organizing medicine.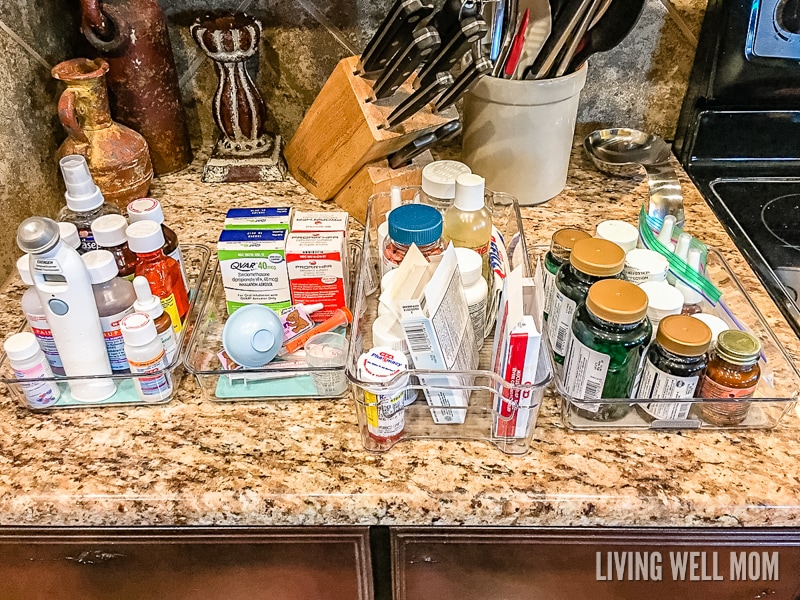 I have very tall cabinets with shelves that are sometimes hard for me to reach, so I placed the commonly used items on the bottom shelf.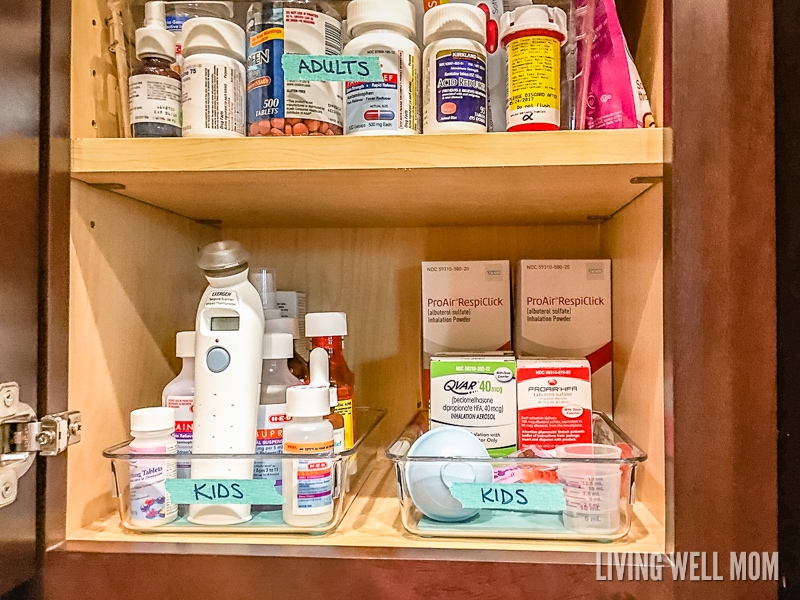 Label each container to make it easy to grab the appropriate category of medicine when needed. You can use a label maker
or colorful washi tape
(it adds some fun to the otherwise boring cabinet!)
Medication or first aid items that are not used regularly can be placed on higher shelves in their own organized containers.
Step 4
The last step to organize your medicine cabinet is to make use of the inside of the cabinet door. This area is often overlooked but can be used in many ways.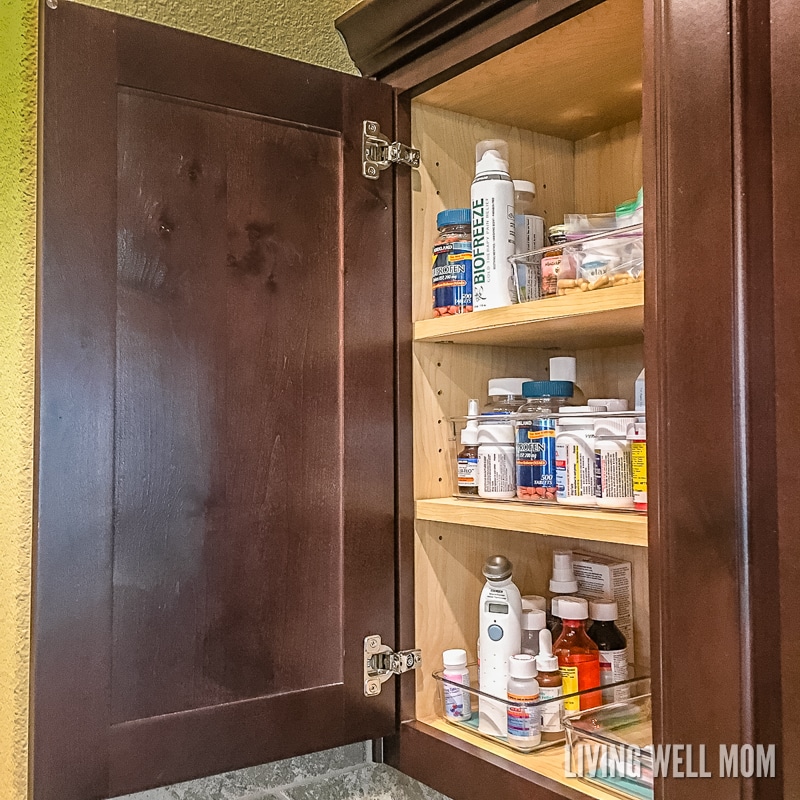 Here's a fun way to spruce up the inside of your cabinet:
Attach a piece of sheet metal with foam tape to the inside of the cabinet door. The sheet metal is magnetic and the perfect place to store notes, lists, phone numbers, a calendar, etc. Sheet metal can be found at your local hardware store and easily cut to size with tin snips or a saw blade for cutting metal.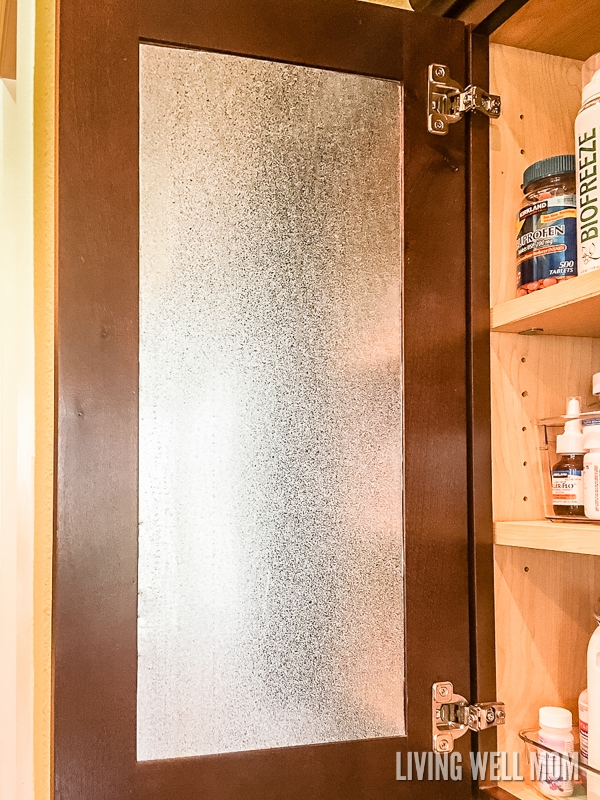 Just a word of caution, if you don't have an inset area on the door, you'll need to cover the entire sheet metal in fabric or just the edges with decorative tape because the sheet metal is very sharp.
Use cute magnets to spruce up the door and hold dosage charts or emergency contact information of family members or poison control.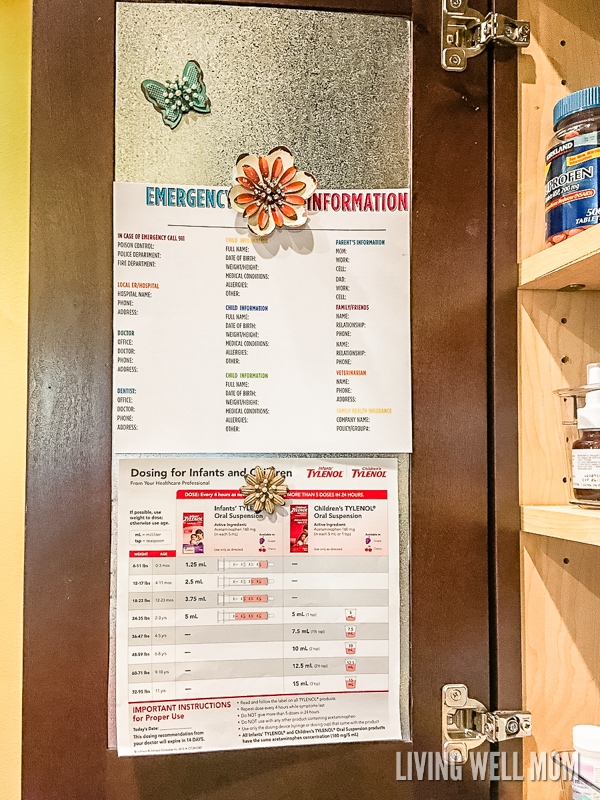 All finished! Now you can easily find and access medicine from your medicine cabinet whenever it's needed.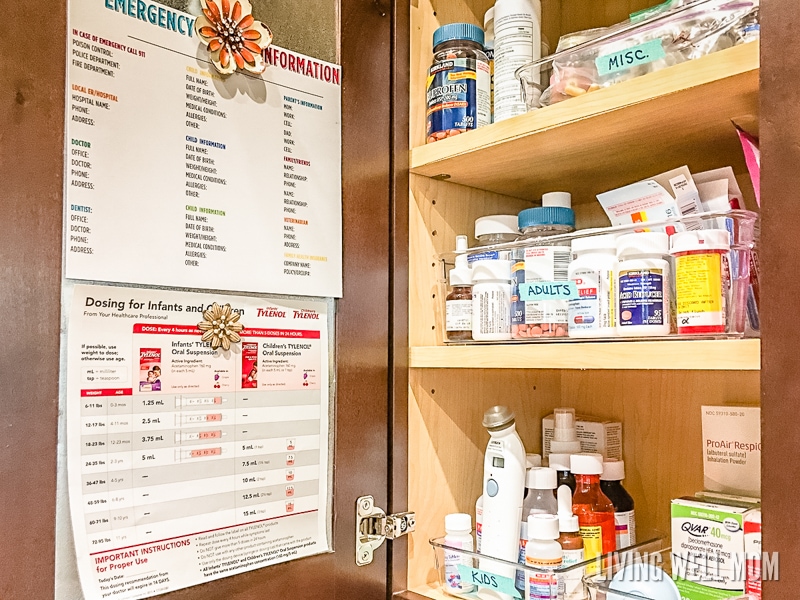 You'll also save money so you don't end up buying something you already have (like I did!) And you'll have peace of mind that you won't be giving out expired or incorrect medication to your loved ones.