If you've ever tried buying essential oils, you've likely been just like I used to be…slightly confused (and frankly) overwhelmed by all the choices out there. With each company touting different promises and claims, it's important to clear up the confusion so you can pick the best essential oils for yourself and your family.
Spoiler alert: they may not be the brands you think. 😉
Erika Bragdon is a Certified Essential Oil Coach from the Essential Oil Institute.
One of the most common questions people ask when getting started with essential oils or beginning to use them more extensively is "What do I look for when buying essential oils?" It can be confusing to find the answer that's right for you because everyone has an opinion on essential oils.
Ideally, you'll look for essential oils that are pure, high quality with beneficial properties and affordable. Yes, it is possible to find essential oils that fit that description and I'll show you how to today.
First, let me be clear: finding the best essential oils shouldn't be about choosing a specific brand; instead it should be about educating yourself so you can choose what's right for you and your family.
I want you to be able to confidently choose essential oils for your family without worrying about the noise from everyone promoting their essential oil brand. I'll share what my favorites are but at the end of the day, the choice is yours!
What to Look for When Buying Essential Oils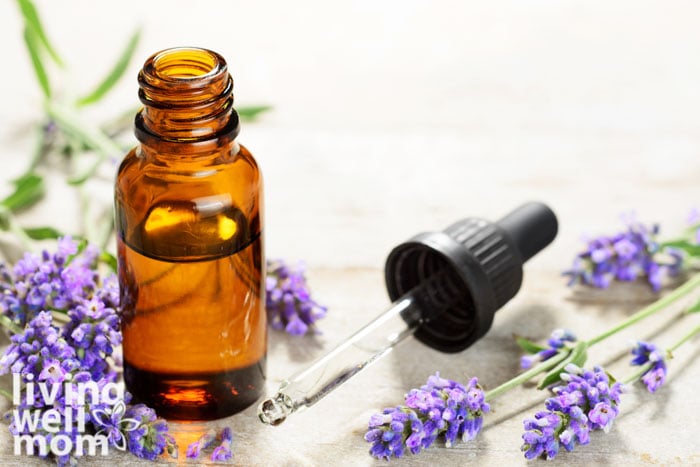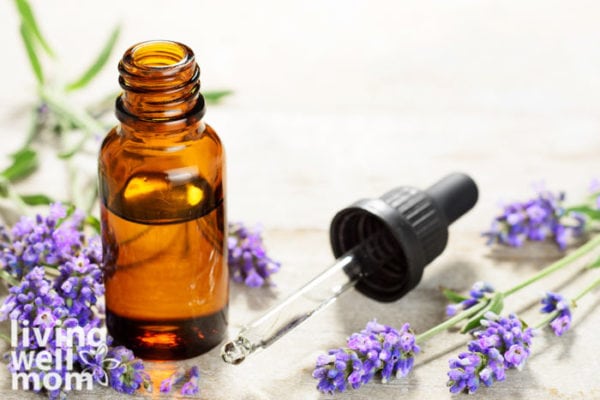 If you're like me, you want essential oils that work without paying a premium price. But there is a balance because extremely cheap essential oils often contain filler ingredients that can do more harm than good.
How do you find that balance? That's exactly what we will explore in this post. There are several key things you'll need to look for when searching for the best essential oils to buy.
By the way, once you pick an essential oil, it's important that you know how to use it safely. Here's what you need to know about essential oils and safety.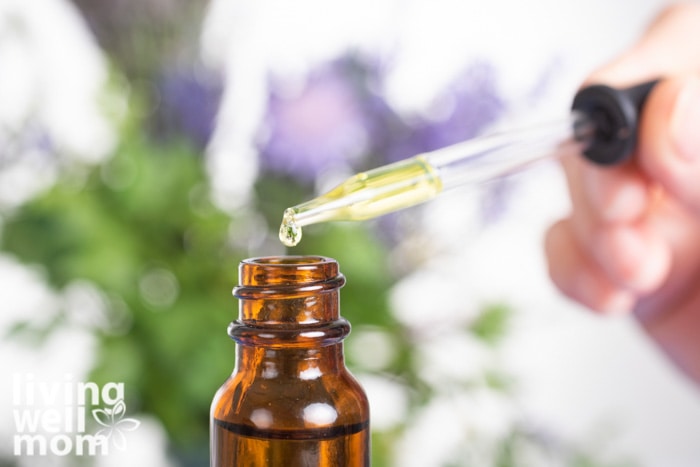 1. Consider the price.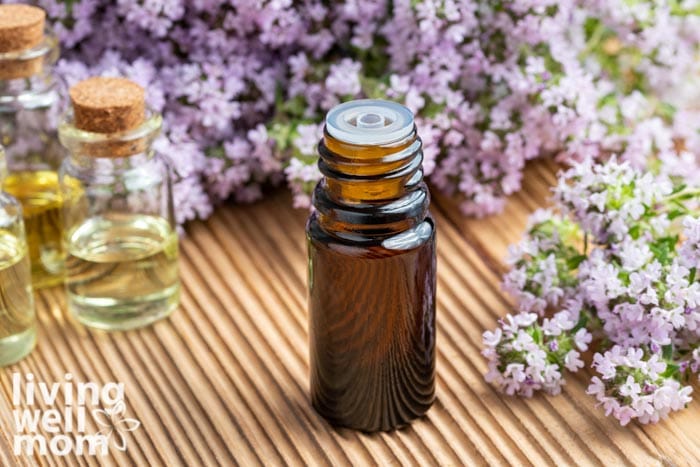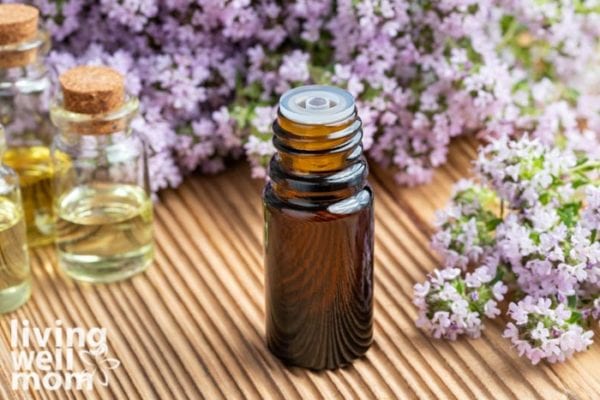 Most of the best essential oils have some similarities in their pricing.
For example, Helichrysum is one of the most expensive oils and can cost upwards of $100 for a small bottle. Knowing this, if you were to see a bottle of Helichrysum sold online for a mere $10, this should raise your suspicions that it's almost certainly not therapeutic-grade quality or truly 100% pure.
Higher quality oils do cost more. But this doesn't mean you have to pay the most expensive price every time.
I did an experiment at one time that illustrated this point: I took two bottles of lavender oil (both Lavandula Angustifolia) from two different established, high-quality essential oil companies and looked up the GC/MS testing for both.
I was intrigued to discover that the highest priced essential oil bottle (from a top MLM – Multi-Level-Marketing – essential oil company) actually had a slightly lower percentage of a therapeutic compound compared to the less expensive non-MLM essential oil company.


https://living-well-mom.ck.page/1115f4fb80/index.js
2. Consider the brand's reputation.
Just like anything when it comes to opinions, you should always take this with a grain of salt. However, if you continually hear good things about a particular essential oil company, it may be worth checking the company out using the tips in this post.
3. How does it smell?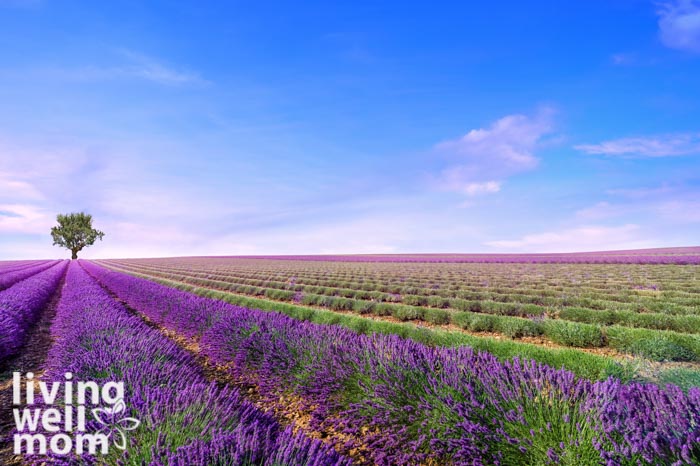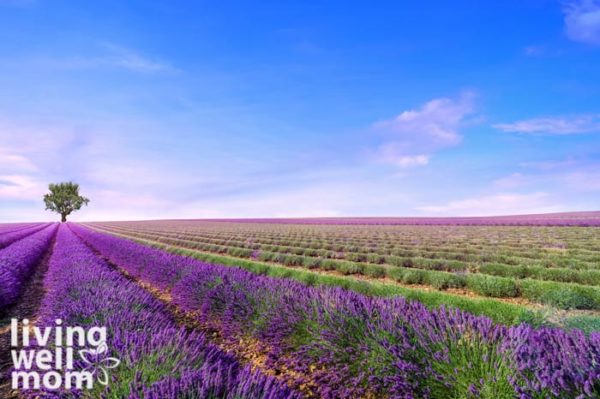 This one is super basic, but if you're given the opportunity, smell the essential oil first. This may not always be possible, especially since most of us order oils online now, but if your friend has essential oils, check hers out!
Does it smell good to you? If it smells fake or oddly different from other brands offering that same oil, it may be a red flag that it's not a good one or you may simply just prefer a different brand and you should save your money.
Are MLM essential oils bad?
MLM (multi-level marketing) has been a hot topic as of late. You may be wondering if it's even worth purchasing any oils from the two major MLM essential oil brands.

Well…maybe?
I am not against MLM brands. In fact, I do use one MLM company's oils, though not as much as other brands due to higher cost.
Overall, I've found a couple of non-MLM brands that work just as well for my family at a lower cost. Again, this is just my opinion and my experience. If you want to purchase from a friend selling, that's perfectly fine—just know it will be a higher price point.
Go Beyond the Brand
There are several more things I look at when vetting my essential oils. I used to just choose at random, but after I became a Certified Essential Oil Coach, I realized quickly that a lot of brands were using marketing gimmicks that even I was falling prey to!
I soon became very, very passionate about translating all this essential oil lingo into something my friends could understand. This is because I firmly believe everyone should know how to choose the right oils for her own family!
In fact, I even wrote an entire e-book about how to do this. Beyond the Brand distills (pun intended!) everything I've learned through years of trial and error with choosing essential oil brands. If you're serious about learning how to choose the BEST essential oils for your family, I highly encourage you to check out this ebook!
Remember: you don't have to stick with ONE essential oil brand. It's okay to mix and match and try new oils too! Have an open mind and have fun!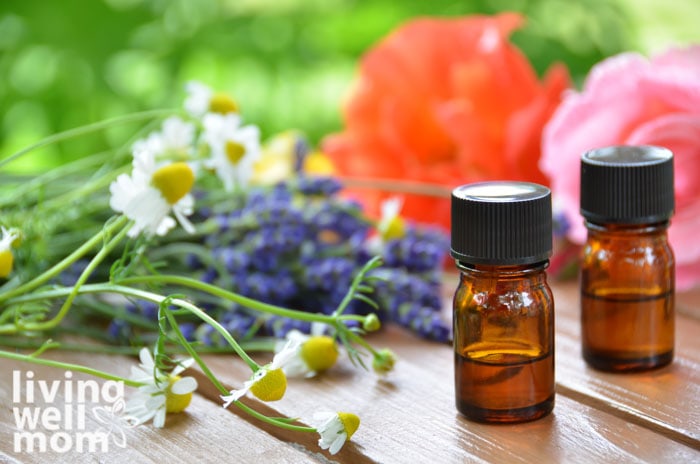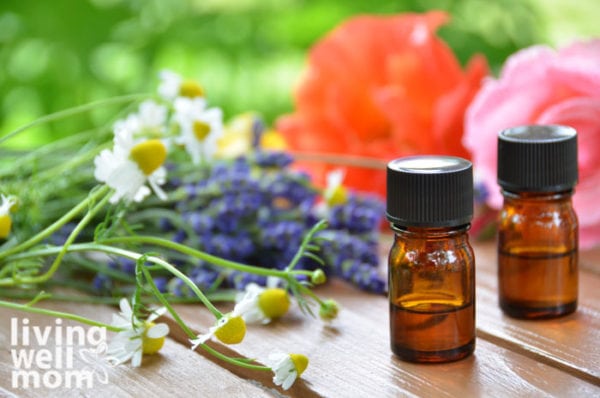 My Favorite Essential Oil Companies:
Curious which companies I personally shop at? Remember, I'm all about trying things out so this list isn't exhaustive – just my favorites currently!
I am affiliated with these companies and will earn a small percentage should you visit one of the links below and make a purchase at no extra cost to you.

This essential oil company sells 100% pure, natural, and authentic essential oils, guaranteed through third-party testing. You won't find any adulterants, contaminants, diluents, or synthetics with Rocky Mountain Oils.
Their Immune blend is one of our favorites!
Buy Rocky Mountain Oils here directly through their website with free shipping on any size order.
Tip: Rocky Mountain Oil sells many of the same oils you'll find with MLM companies at reduced prices with the same high quality (Note: RMO sold the lavender oil that tested higher-quality than the MLM company!)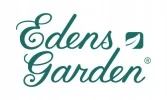 Eden's Garden offers unadulterated, free of synthetics, 100% pure essential oils directly from nature. They choose sustainable practices and source their products from organic growers/distillers whenever possible and also do third-party testing to ensure high standards and quality. You can ask for a certificate of analysis if you'd like.
Read more about Eden's Garden standards of quality here: Eden's Garden About Us
Buy Eden's Garden directly through their website here with free shipping on any order.
Ancient Apothecary by Dr. Axe
This brand offers many organic essential oils and while they do not offer testing yet, I have heard they are working toward it. I have confidently used these oils over and over for myself and my family with wonderful results.
Why I Like this brand: I began using Dr Axe's essential oils more recently and I've been impressed with the quality and reasonable prices. The Frankincense Trinity blend is my favorite!
You can purchase from Dr. Axe online (I'm not affiliated with their site) or from Amazon.
There you have it! I hope this beginner's guide to choosing and buying the best essential oils for you and your family has helped you!
*Pin the post on Pinterest so you can find it easily later.