If you've ever been confused by all the choices of essential oils out there, you aren't alone! Here's how you can pick the best essential oils for yourself and your family.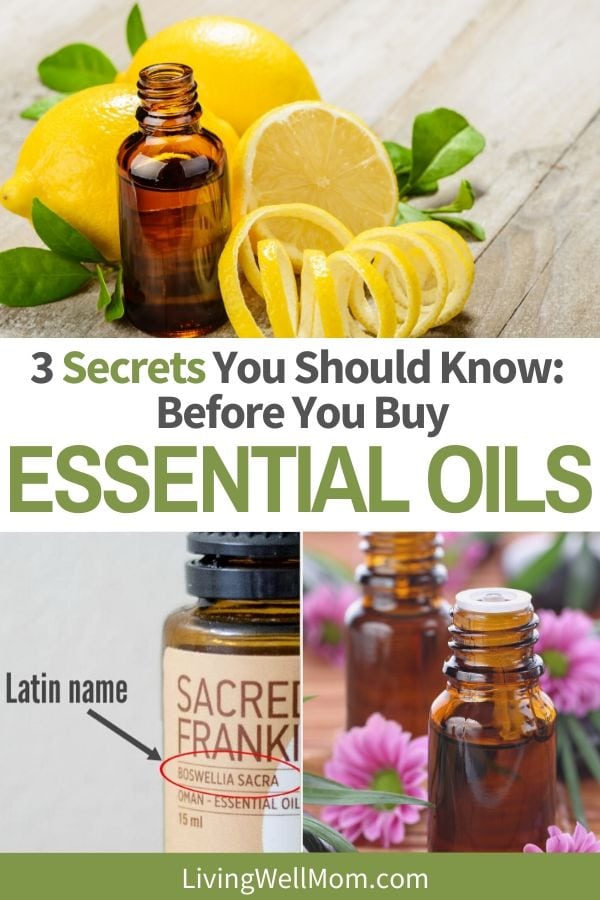 Erika Bragdon is a Certified Essential Oil Coach from the Essential Oil Institute.
One of the most common questions people ask when getting started with essential oils or beginning to use them more extensively is "What do I look for when buying essential oils?" It can be confusing to find the answer that's right for you because everyone has an opinion on essential oils.
Ideally, you'll look for essential oils that are pure, high quality with beneficial properties and affordable. Yes, it is possible to find essential oils that fit that description and I'll show you how to today.
First, let me be clear: finding the best essential oils shouldn't be about choosing a specific brand; instead it should be about educating yourself so you can choose what's right for you and your family.
I want you to be able to confidently choose essential oils for your family without worrying about the noise from everyone promoting their essential oil brand.
What to Look for When Buying Essential Oils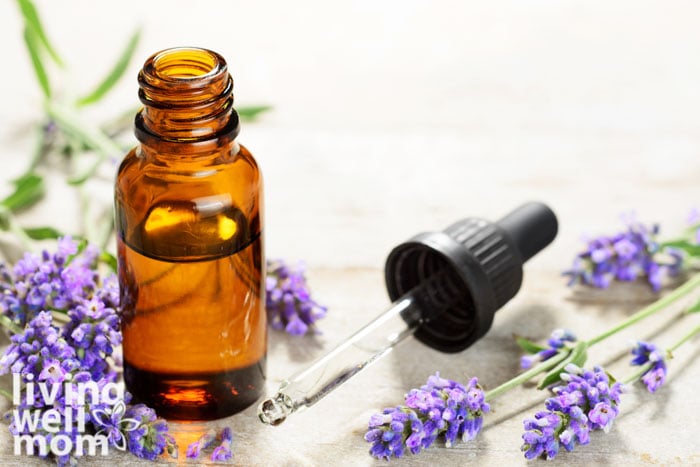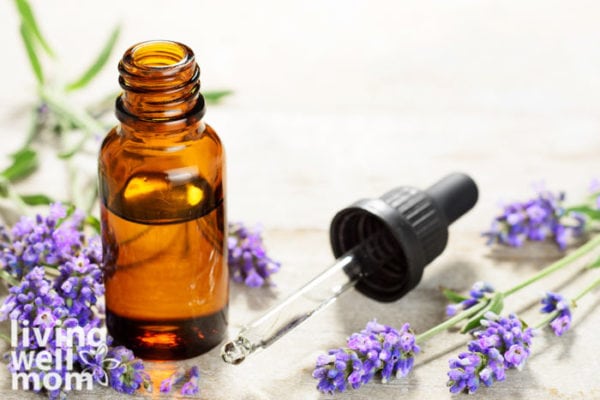 If you're like me, you want essential oils that work without paying a premium price. But there is a balance because extremely cheap essential oils often contain filler ingredients that can do more harm than good.
How do you find that balance? That's exactly what we will explore in this post. There are several key things you'll need to look for when searching for the best essential oils to buy.
By the way, once you pick an essential oil, it's important that you know how to use it safely. Here's what you need to know about essential oils and safety.
1. Look for GC/MS testing.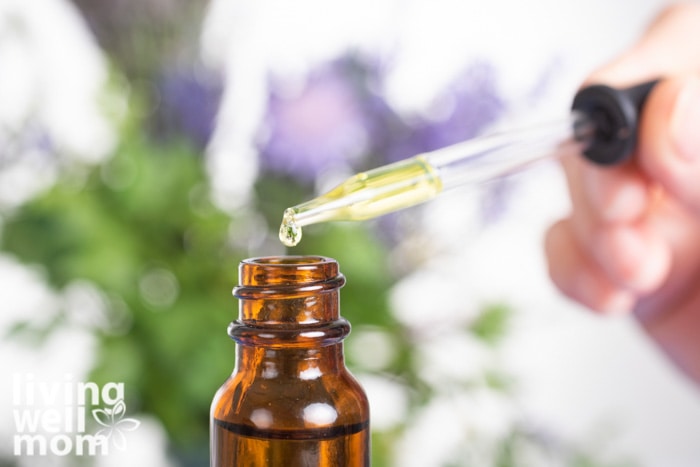 While essential oil standards are not regulated, there are recognized quality standards throughout the world that reputable companies follow. This includes GC/MS testing.
GC/MS testing (Gas Chromatography/Mass Spectrometry) reveals important details about the essential oil quality, including:
what specifically is in the oil, including different types of oils (for example, some brands will use a small amount of a high-quality essential oil and combine it with a lower quality essential oil to reduce the cost. This also reduces the benefits though!) GCMS testing will allow you to see exactly what's in each bottle.
whether there are any additives or adulterations
the beneficial compounds and percentages of each component in the oil
and more
If you're interested in the chemistry of essential oils, there are websites that list the recommended percentages of the different natural compounds in each essential oil and you can compare those to the oils you've purchased or are considering buying. (I find it quite fascinating myself…when I have the time, which unfortunately isn't very often!)
GC/MS testing is also about accountability on the part of the essential oil company.
Usually, the companies that offer GC/MS testing are established and you can find that information on their website.
You don't have to check the GC/MS results of each and every essential oil (though you can if you want to be super diligent or are simply interested in finding out) but the fact that a company offers this testing shows you that quality and transparency is a priority.
But just because a company doesn't offer GC/MS testing doesn't mean their oils are poor quality. It's expensive for a company to offer this kind of testing and often start-up companies don't have that kind of resources.
2. Check the Scientific or Latin names.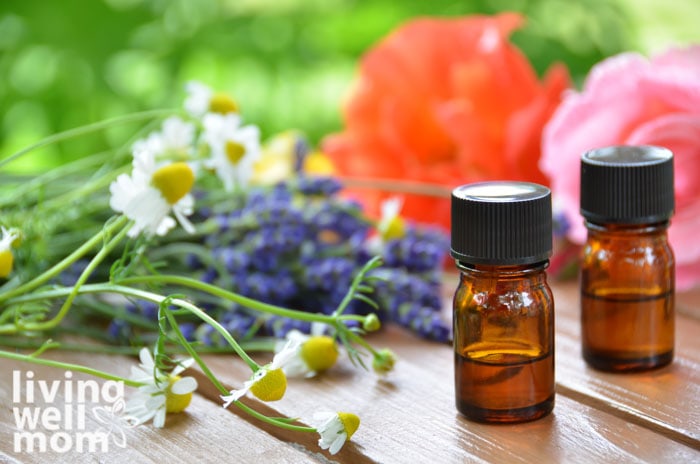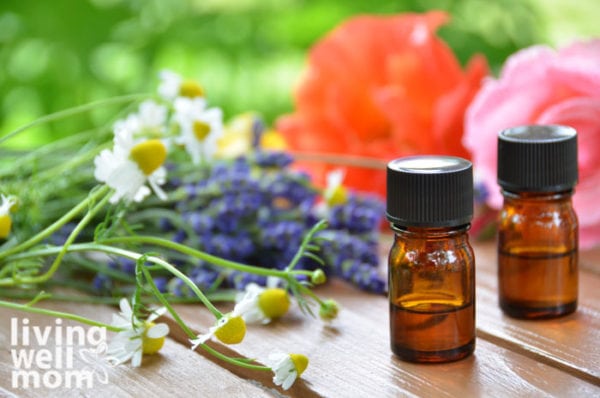 Each plant has a scientific or Latin name and this should be identified on the essential oil bottle. This is the long, hard-to-pronounce name.
If you do not see a Latin name, this can be a red flag that it may not be a good quality oil. The exception to this is for essential oil blends with multiple oils – some quality oils may not have all the Latin names listed because the bottle is simply not big enough or the print would have to be too tiny to read in order to fit all the text!
There are different variations to plants and therefore essential oils, so it also helps to know the Latin names so you can be sure you're getting the essential oil you wanted because there are variations.
Don't worry – you don't have to memorize any Latin or even the spelling (I copy and paste when needed.) It's simply for your reference and is easy and even fun once you check it out!
How Latin Names Can Be Helpful When Picking the Best Essential Oils
Here's an example of how the Latin names can be helpful. Let's say you smell your friend's lavender oil and want to purchase your own. However, the lavender you get ends up smelling completely different! Why?
This is probably because your friend had a different species of lavender essential or it was grown in a different location, which can also result in subtle differences. Next time, check her essential oil's Latin name and match it up. (Tip: snap a photo on your phone.)
Yes, there are two commonly used species of lavender oil – Lavandula angustifolia (the most common) and Lavandula latifolia. See what I mean about interesting?
3. Consider the price.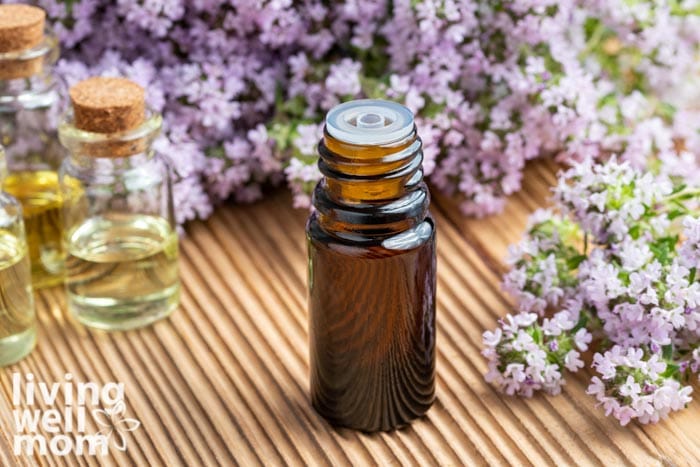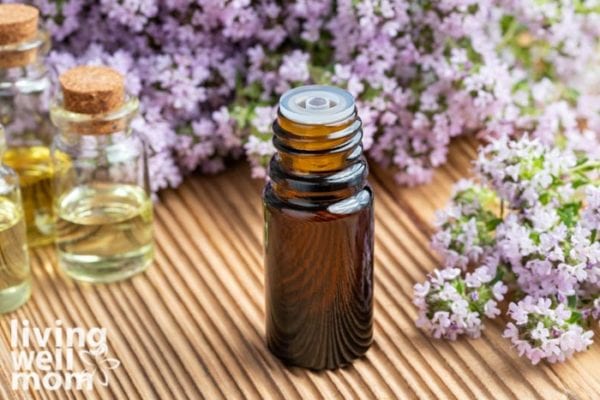 Most of the best essential oils have some similarity in their pricing.
For example, Helichrysum is one of the most expensive oils and can cost upwards of $100 for a small bottle. Knowing this, if you were to see a bottle of Helichrysum sold online for a mere $10, this should raise your suspicions that it's almost certainly not therapeutic-grade quality or truly 100% pure.
Higher quality oils do cost more. But this doesn't mean you have to pay the most expensive price every time.
I did an experiment at one time that illustrated this point: I took two bottles of lavender oil (both Lavandula Angustifolia) from two different established, high-quality essential oil companies and looked up the GC/MS testing for both.
I was intrigued to discover that the highest priced essential oil bottle (from a top MLM – Multi-Level-Marketing – essential oil company) actually had a slightly lower percentage of a therapeutic compound compared to the less expensive non-MLM essential oil company.

4. Consider the brand's reputation.
Just like anything when it comes to opinions, you should always take this with a grain of salt. However, if you continually hear good things about a particular essential oil company, it may be worth checking the company out using the tips in this post.
5. How does it smell?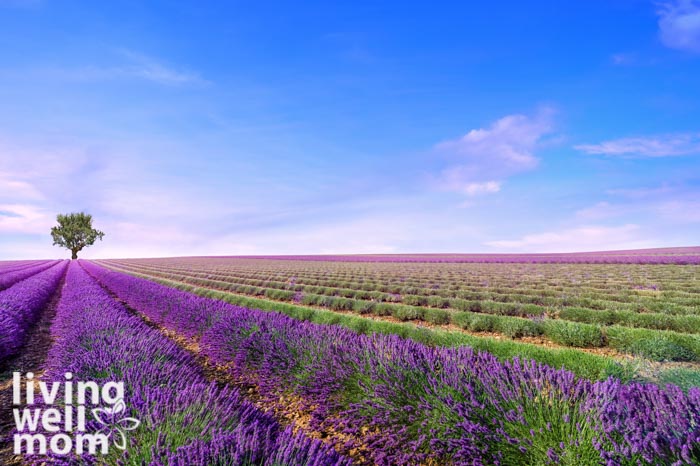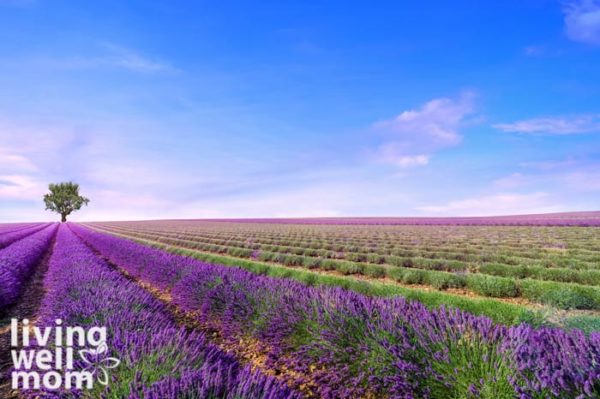 This one is super basic, but if you're given the opportunity, smell the essential oil first. This may not always be possible, especially since most of us order oils online now, but if your friend has essential oils, check hers out!
Does it smell good to you? If it smells fake or oddly different from other brands offering that same oil, it may be a red flag that it's not a good one or you may simply just prefer a different brand and you should save your money.
Remember: you don't have to stick with ONE essential oil brand. It's okay to mix and match and try new oils too! Have an open mind and have fun!
Note: I am not against MLM brands. In fact, I do use one MLM company's oils, though not as much as other brands due to higher cost. Overall, I've found a couple non-MLM brands that work just as well for my family at a lower cost.
My Favorite Essential Oil Companies:
I am affiliated with these companies and will earn a small percentage should you click through one of the links below and make a purchase at no extra cost to you.

This essential oil company sells 100% pure, natural, and authentic essential oils, guaranteed through third-party GC/MS testing. You won't find any adulterants, contaminants, diluents or synthetics with Rocky Mountain Oils.
Their Immune blend is one of our favorites!
Buy Rocky Mountain Oils here directly through their website with free shipping on any size order.
Tip: Rocky Mountain Oil sells many of the same oils you'll find with MLM companies at reduced prices with the same high quality (Note: RMO sold the lavender oil that tested higher-quality than the MLM company!)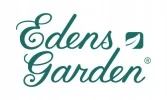 Eden's Garden offers unadulterated, free of synthetics, 100% pure essential oils directly from nature. They choose sustainable practices and source their products from organic growers/distillers whenever possible and also do third-party GC/MS testing to ensure high standards and quality. You can ask for a certificate of analysis, specifications, and MSDS if you'd like.
Read more about Eden's Garden standards of quality here: Eden's Garden About Us
Buy Eden's Garden directly through their website here with free shipping on any order.
Ancient Apothecary by Dr. Axe
This brand offers many organic essential oils and while they do not offer GC/MS testing yet, I have heard they are working toward it. I have confidently used these oils over and over for myself and my family with wonderful results.
Why I Like this brand: I began using Dr Axe's essential oils more recently and I've been impressed with the quality and reasonable prices. The Frankincense Trinity blend is my favorite!
You can purchase from Dr Axe online (I'm not affiliated with their site) or from Amazon.
There you have it! I hope this beginner's guide to choosing and buying the best essential oils for you and your family has helped you!
*Pin the post on Pinterest so you can find it easily later.