Fall is my absolute favorite season. And, honestly, no matter what the calendar says, once we've started school (like we did two weeks ago) fall is close enough to start enjoying. Bring on the pumpkin spice, the scented candles and cozy sweaters. Even if I have to take off the sweater to go outside into the 80˚F weather. This free fall printable is a fun way to get started on the fall season even when it's still warm outside. Roll-a-scarecrow and have some fun with your kids today!
Like most of the activities that I create, this is extremely low-prep. In fact, you just print it, grab a die & pencil and start having fun!
How to Play This Fall Printable: Roll-a-Scarecrow
Have your child roll the die & draw the piece of the scarecrow that matches the number. You can either draw multiple scarecrows when a number is rolled more than once or they can "lose a turn".
Be forewarned though, this activity will inspire some interesting questions, such as:
"How do I create a face, when I don't have a head yet?"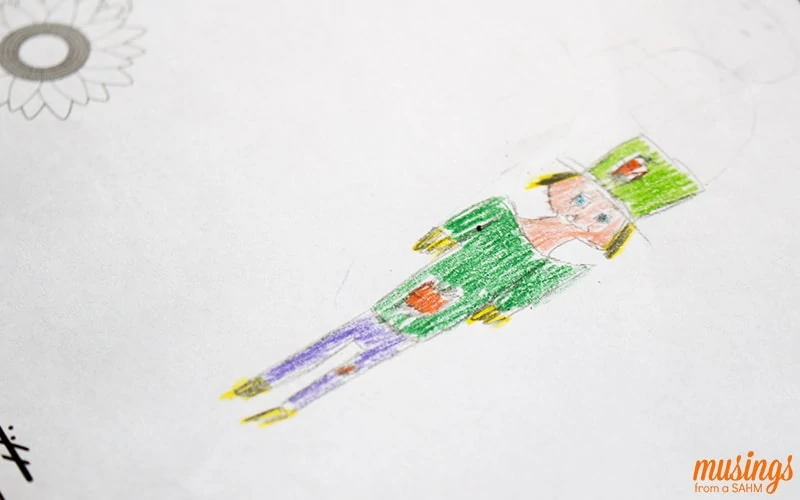 "Where does the straw go?"
What if I want a cute scarecrow?"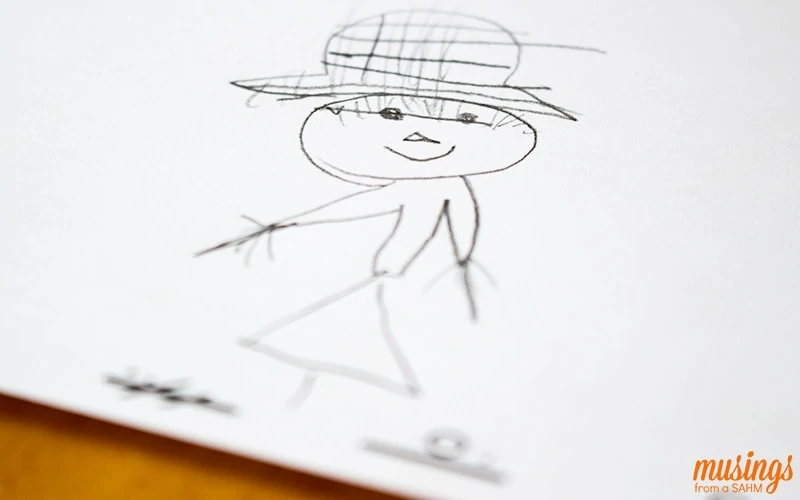 And one of my daughters decided that her scarecrow wanted to wear a skirt instead of the pants.
I found it interesting to learn recently that, while in the U.S. we generally think of scarecrows as an autumn thing because we make them when the hay is fresh, some other countries associate them with spring because they create them as they are planting their gardens & fields. Either way, scarecrows are such a fun thing for kids to learn about!
For those of us in the U.S. this would be a great fall printable activity to do on the first day of autumn or to keep the kids occupied while you decorate the house for the changing season.
Continue your scarecrow fun with these 12 Scarecrow crafts and activities!