You're going to
love
today's recipe.
There's a reason I call it Heavenly Strawberries 'n Cream Cake. Because not only does this strawberry cake look amazing, it taste just as delicious.
With fresh strawberries, homemade whipped cream, and a light pound-cake-type texture, Strawberries 'n Cream Cake is the perfect strawberry dessert.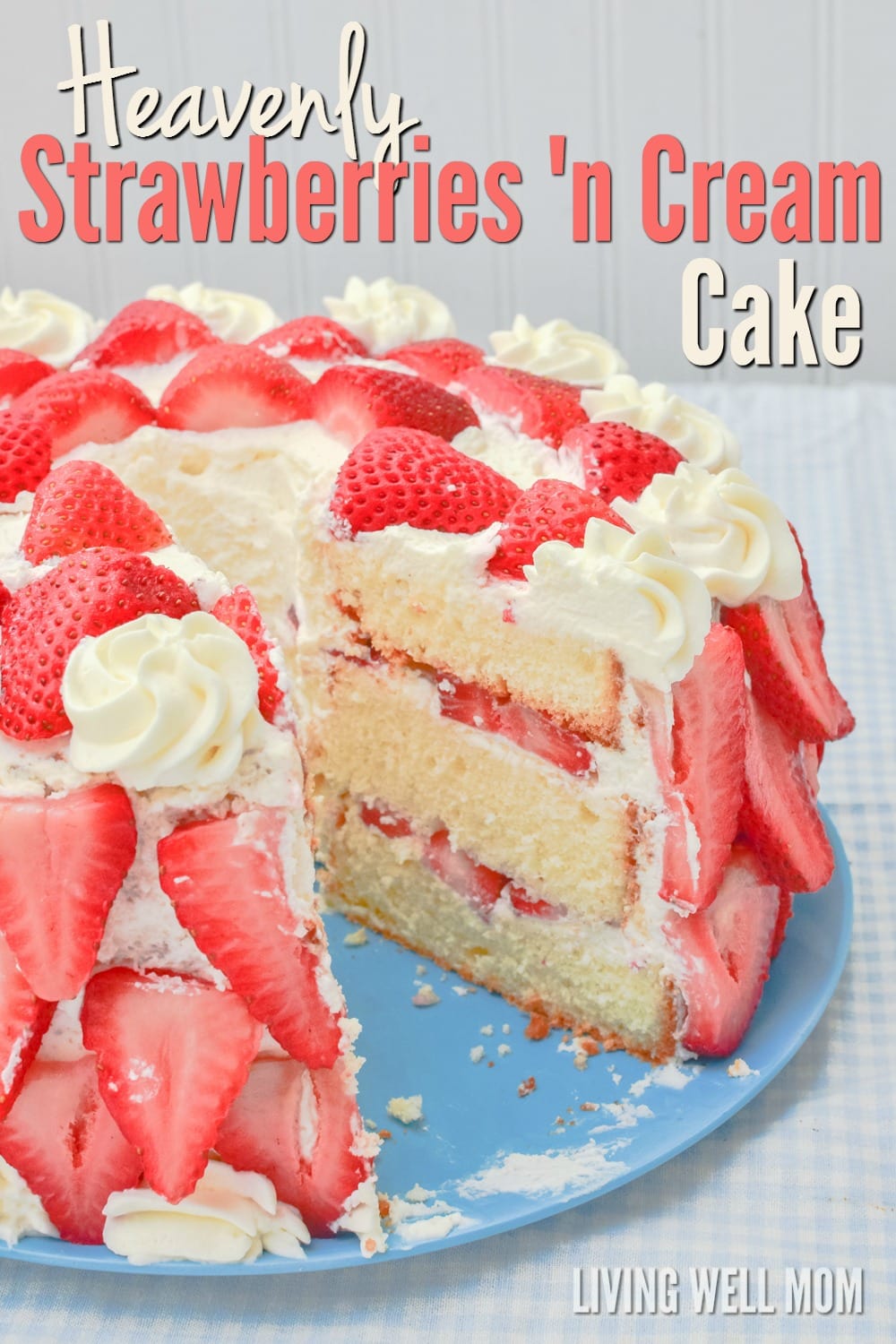 Strawberries are one of my favorite foods, especially since there's so many yummy recipes you can make with them. I make all kinds of strawberry desserts, from Strawberry Rhubarb Pie to Strawberry Cheesecake Cupcakes, but I wanted to try something lighter this time.
I found this strawberry cake recipe from Taste of Home and it was an instant hit with both family and friends alike.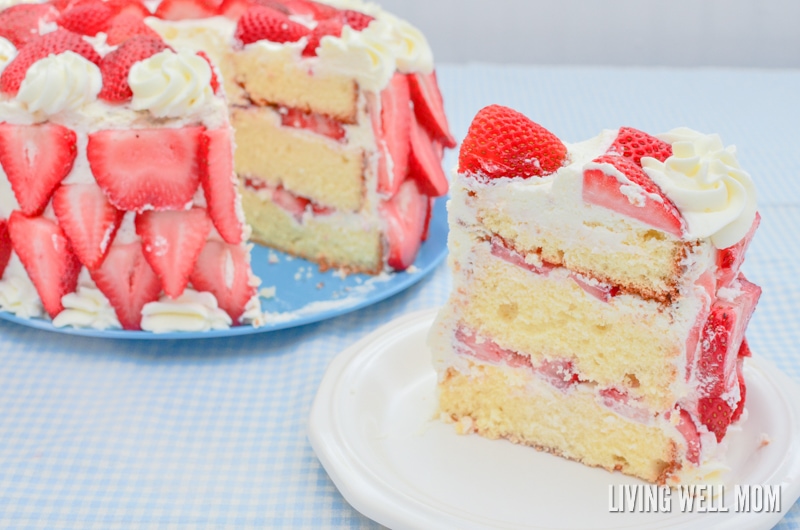 One of the best parts about this Heavenly Strawberries 'n Cream Cake is it's perfect for all sorts of occasions. You can make it as a barbecue dessert mid-summer or as a special birthday cake. Because it's beautiful enough to rival any perfect store bought cake, only so much better because this cake is homemade.
Yes, even the whipped cream frosting is homemade!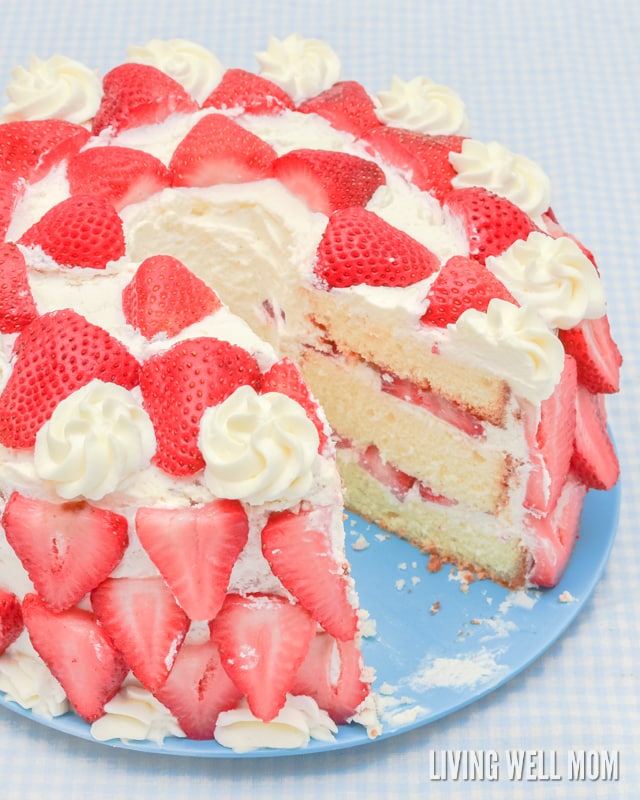 But let's stop talking and get down to make this beautiful treat, shall we?
How to Make Heavenly Strawberries 'n Cream Cake:
Ingredients:
6 eggs, separated
1 ½ cups sugar
, divided
3 tablespoons lemon juice

3 tablespoons vegetable oil

2 tablespoons water
1 ¾ cup all-purpose flour

½ teaspoon salt

16 oz carton heavy whipping cream (more if you want to decorate)
½ cup confectioners' sugar

½ teaspoon vanilla extract

5 cups sliced fresh strawberries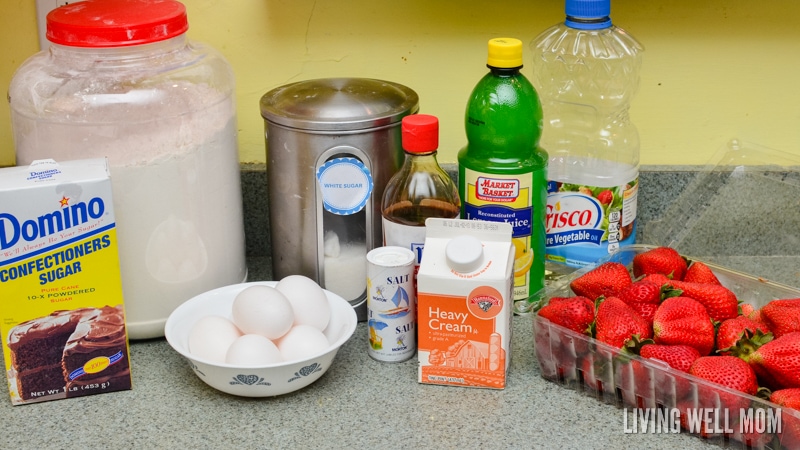 Making the Cake:
Separate the eggs carefully and put the egg whites in your large mixing bowl. Be careful not to get any yolk into the egg whites or the cake won't turn out right.
If you have a stand mixer, you definitely want to use it for this step. Let the egg whites sit at room temperature for about 30 minutes while you work on the next step (this helps them whip up better.)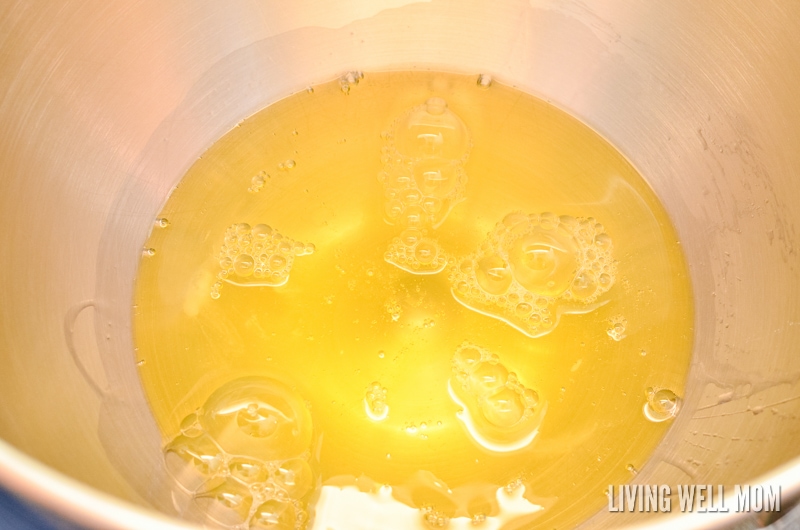 Preheat the oven to 325°.
In another smaller bowl, whisk the egg yolks until slightly thickened.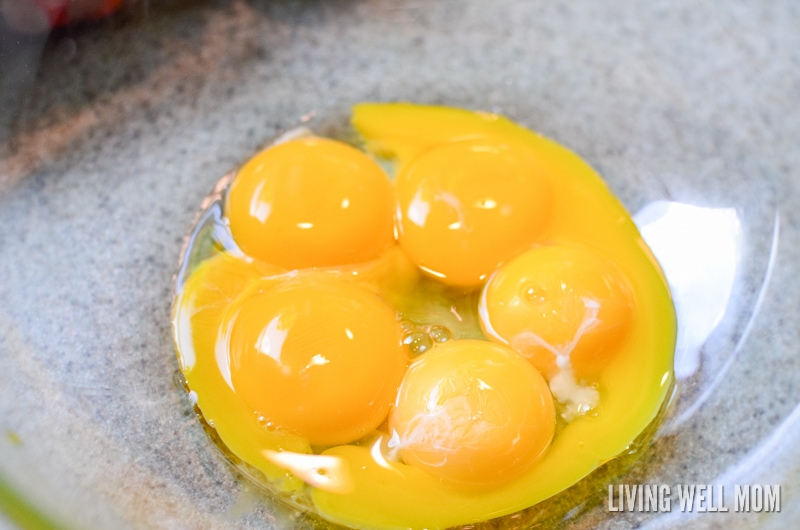 Gradually add ¾ cup of sugar, whisking well until thick and lemon colored.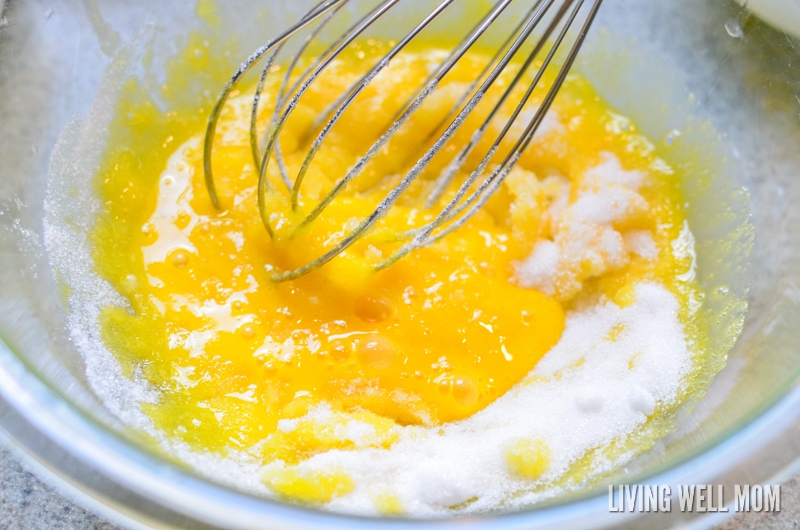 Slowly pour in the lemon juice, oil, and water.
In yet another bowl, mix the flour and salt together. Then add it to the yolk mixture.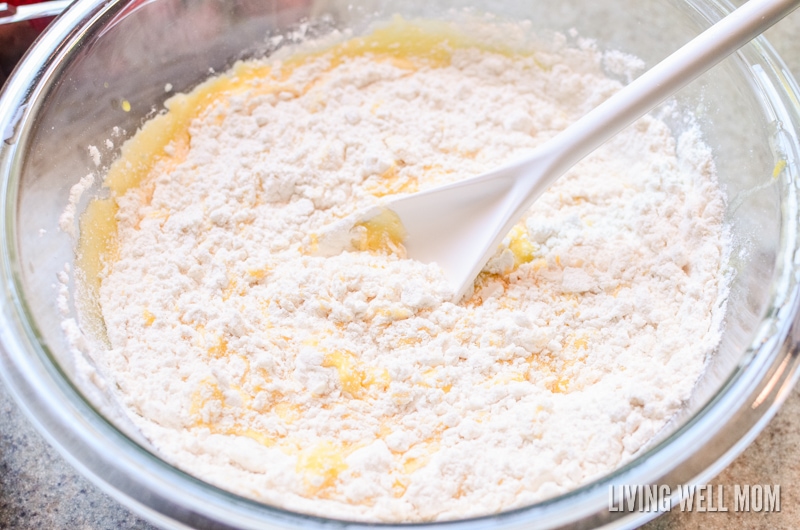 Stir until mixed.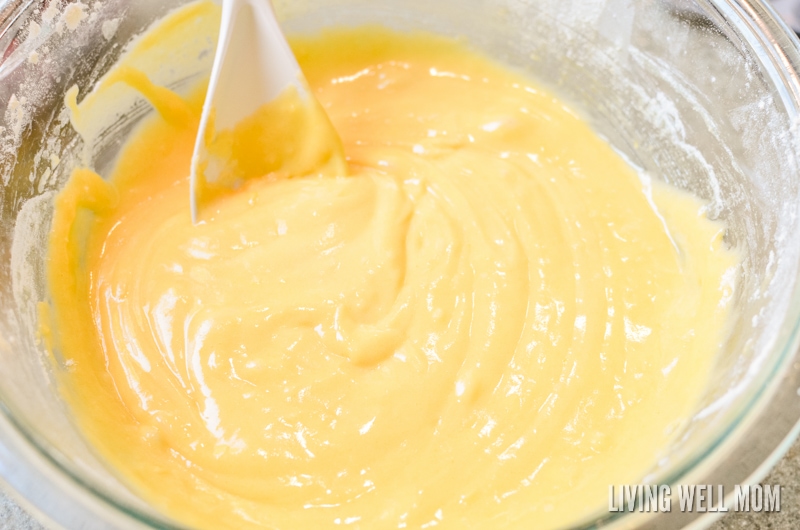 Set the yolk mixture aside.
Now we'll go back to the egg whites. Beat the egg whites on medium speed…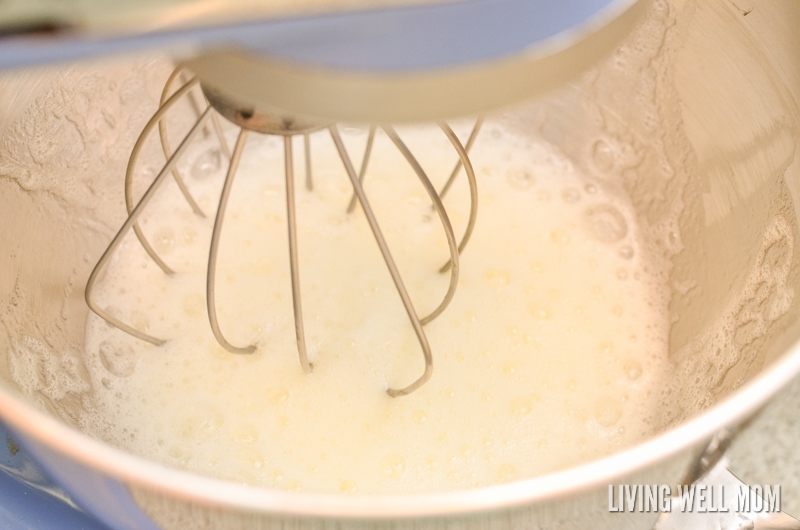 …until soft peaks form.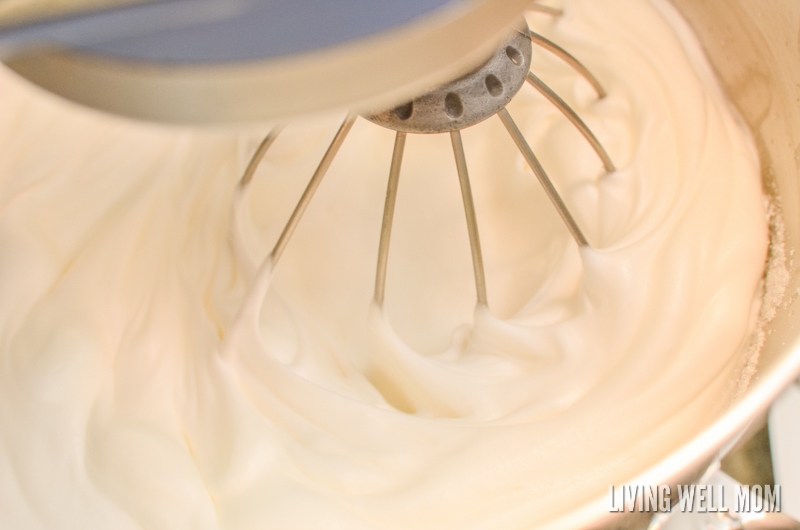 Gradually add the remaining (3/4 cup) sugar, 1 tablespoon at a time, beating on high speed until glossy peaks form.
See? Glossy high peaks.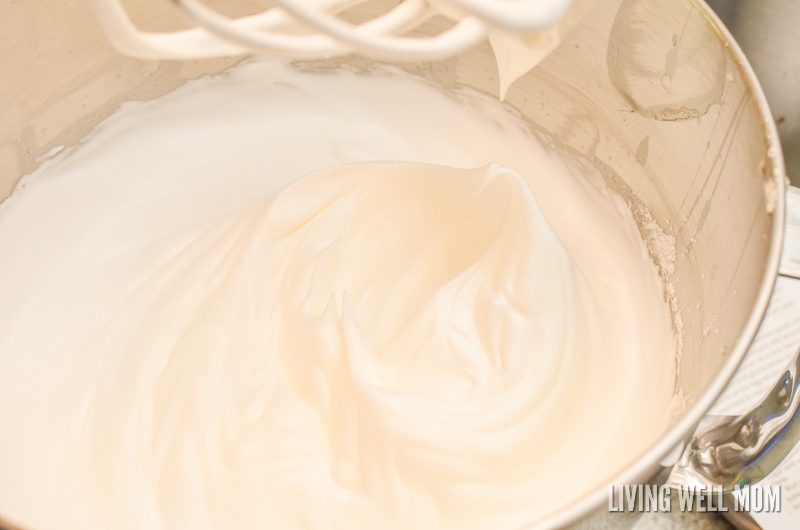 Take a couple big spoonfuls of the egg whites and gently fold into the yolk mixture.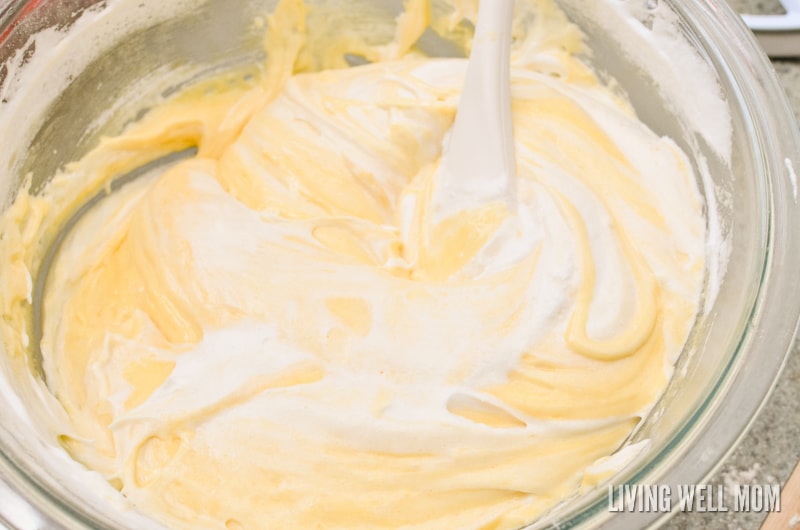 Add the entire yolk mixture into the remaining egg whites and very gently fold in. It only took a few seconds on the lowest speed with my mixer.
Gently spoon into an ungreased tube pan
; smooth the top.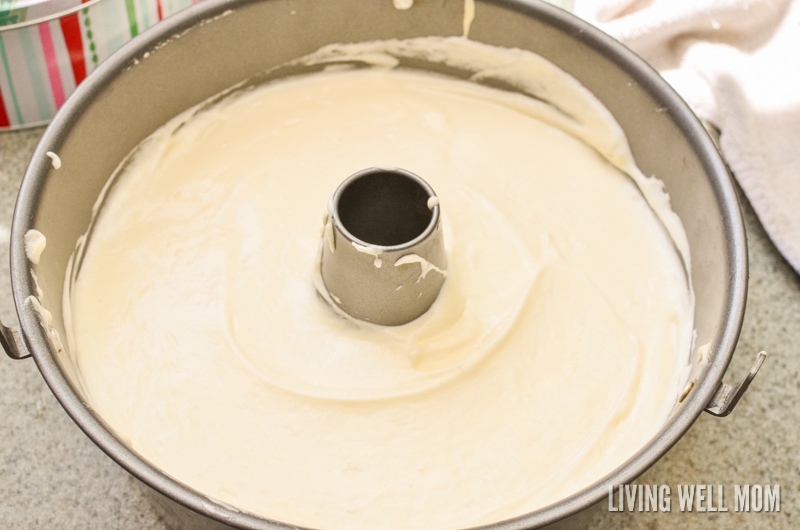 Bake at 325° for 35-45 minutes or until cake springs back when lightly touched. It was closer to 45 minutes for me. The top should be nicely browned.
Do not under bake this cake or it will fall.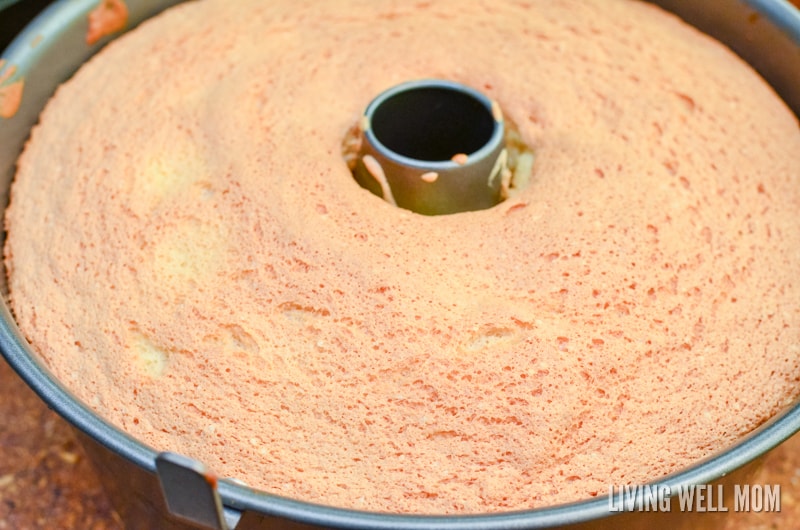 Immediately turn the pan upside down and let it cool completely.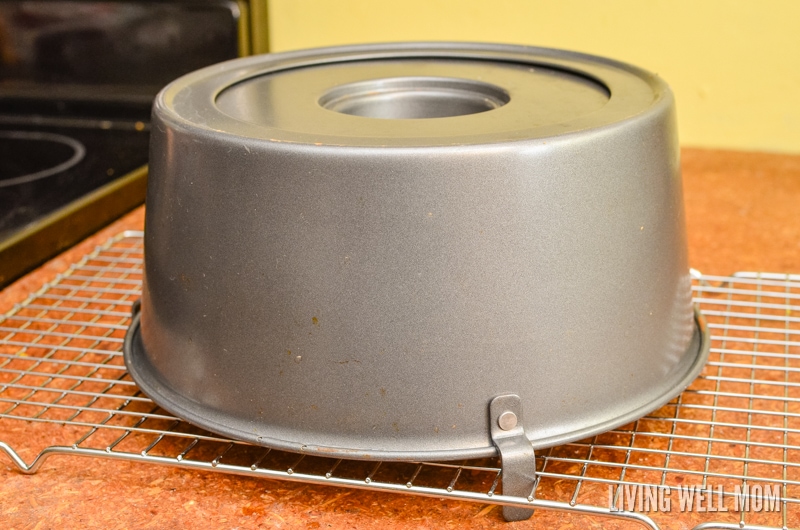 The Whipped Cream Frosting:
Put your mixing bowl and whisk attachment in the refrigerator to chill for at least 30 minutes; this helps the cream whip up better.
In a large mixing bowl, beat the heavy cream on medium-high until it begins to thicken.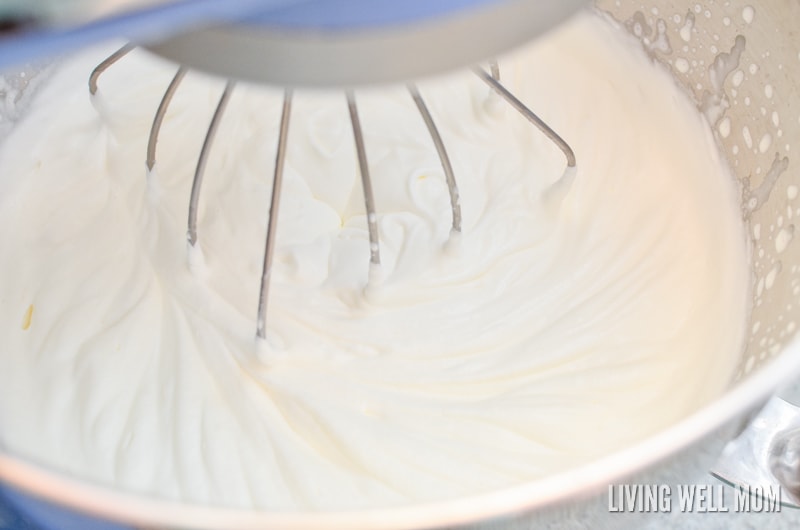 Gradually add the confectioners' sugar and vanilla; beat until stiff peaks form.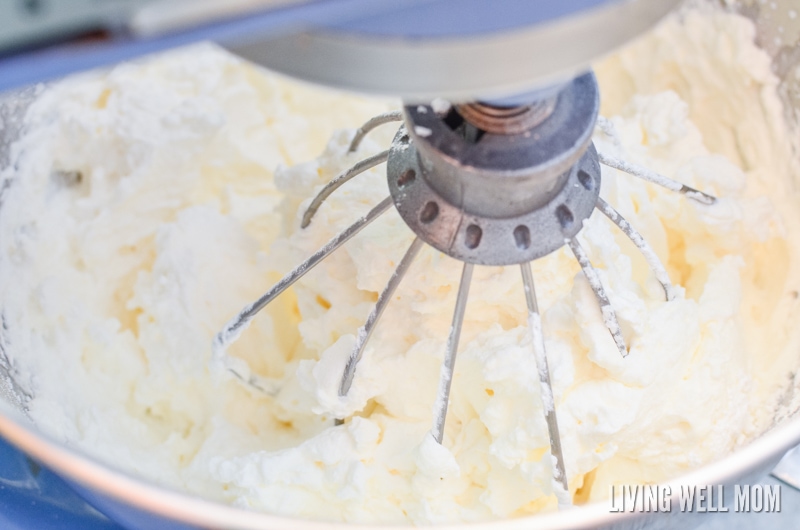 Run a knife around the sides and center of the pan and remove the cake.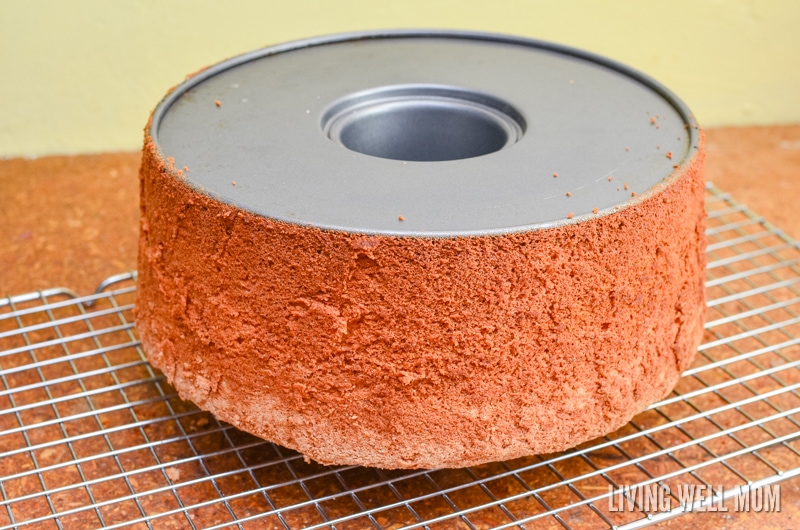 Slice the cake into three horizontal layers. It doesn't have to be exact, so don't worry if your line is a little uneven like mine.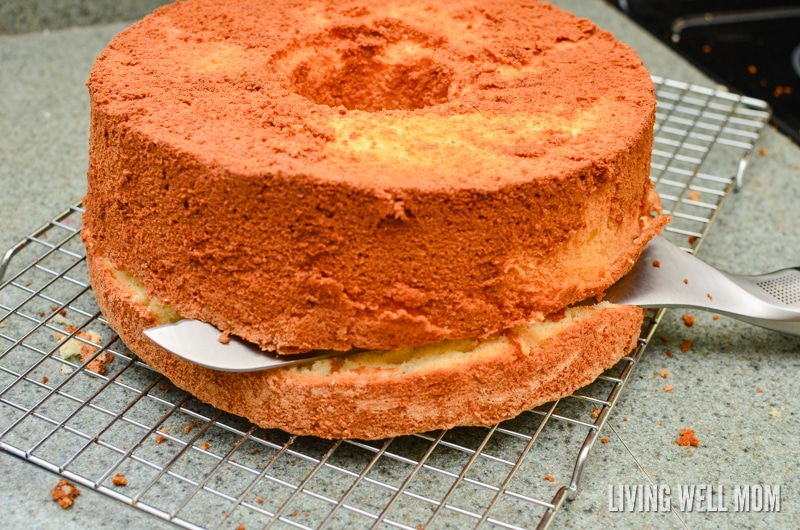 Place one layer on a serving plate and top with some of the whipped cream.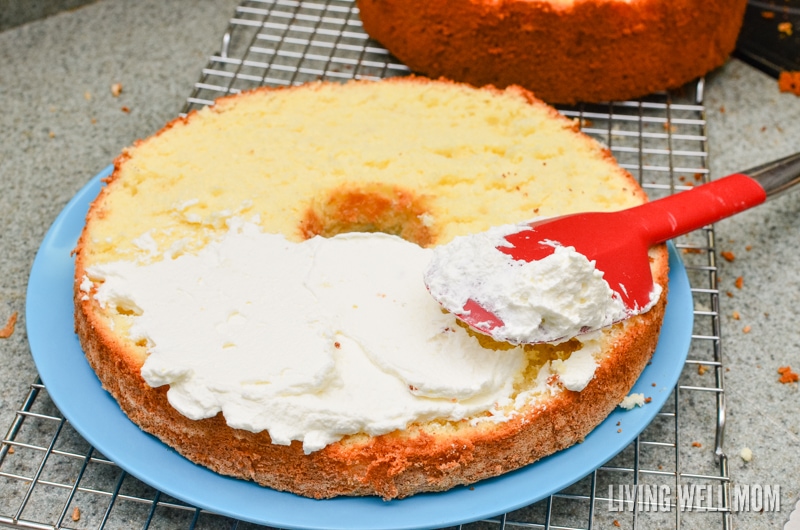 Thinly slice a couple cups of strawberries.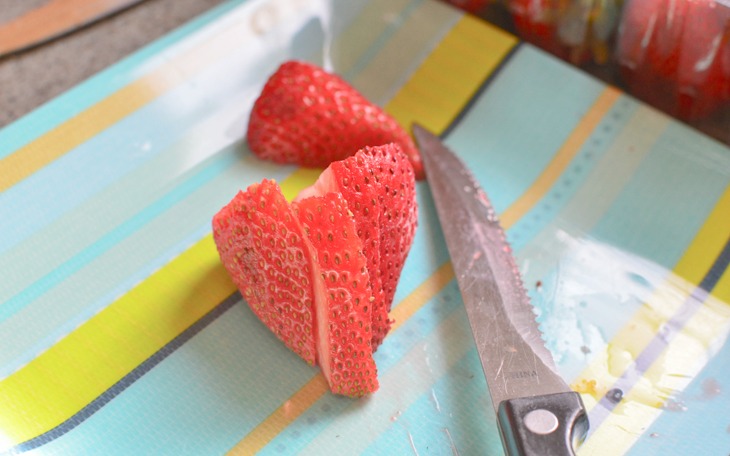 Arrange a thin layer of strawberries over the whipped cream.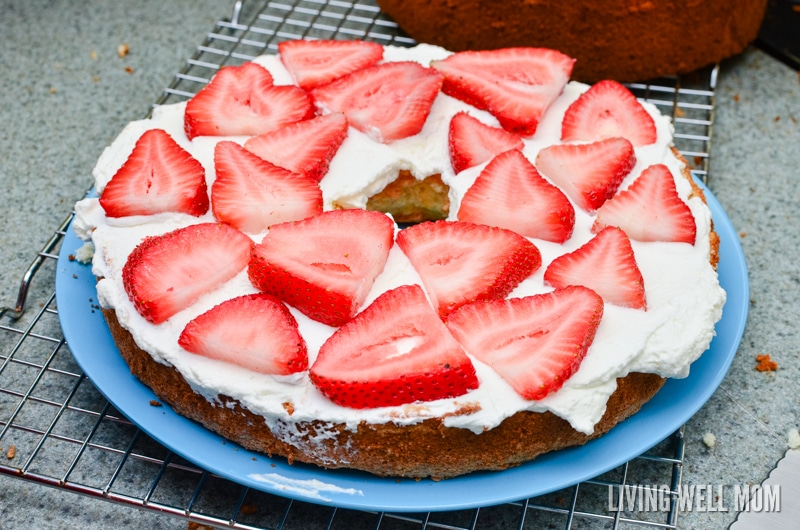 Repeat the layers. Spread whipped cream over the sides and top of the cake and arrange the strawberries as you desire.
I used the entire 16 oz container of whipped cream to frost the cake, so I made another batch so I could add a few swirly decorations.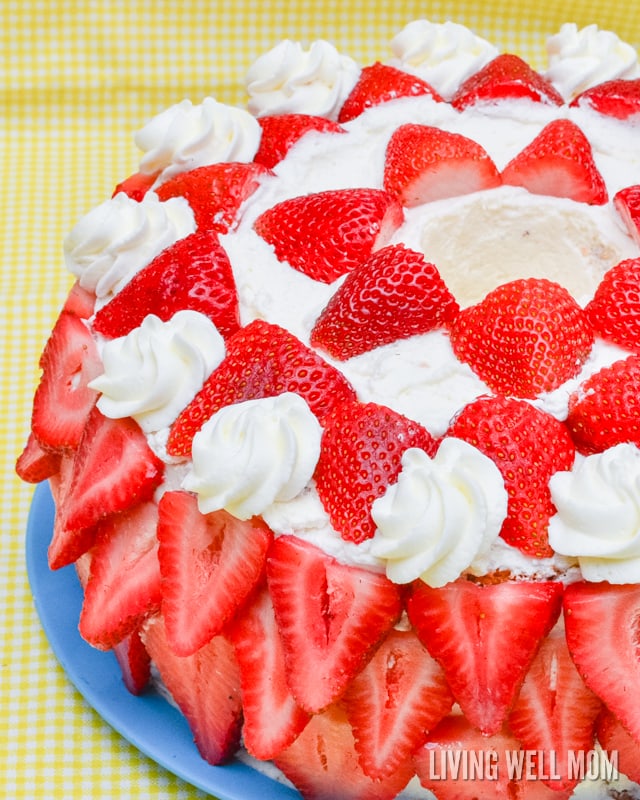 You don't have to decorate though it's really easy. I used a simple decorating bag and large decorator's tip. It's not nearly as hard as one might think. (Tip: do a practice swirl or two on a plate oer paper towel before you try on the cake if you're unsure. )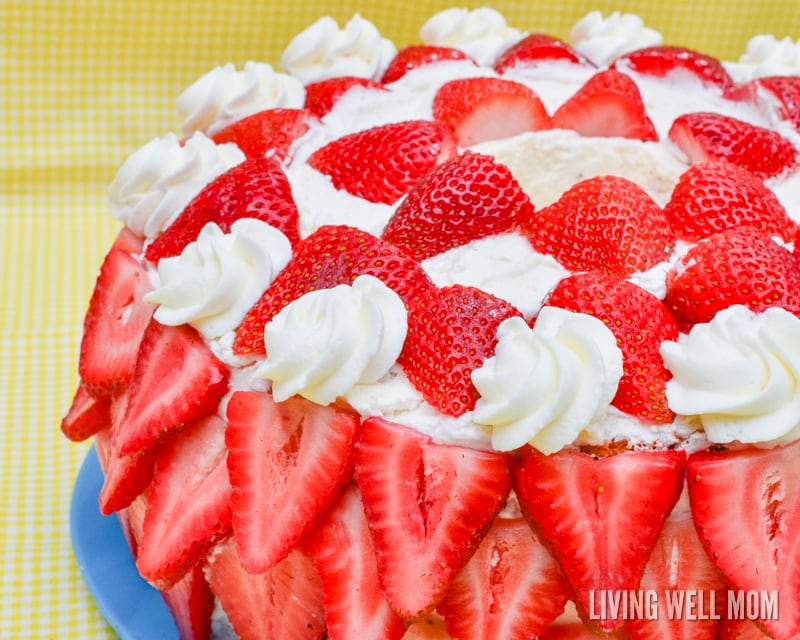 And that's how you make this beautiful Heavenly Strawberries 'n Cream Cake!
Serve and ENJOY!
Make sure to refrigerate any leftovers so the whipped cream frosting doesn't melt.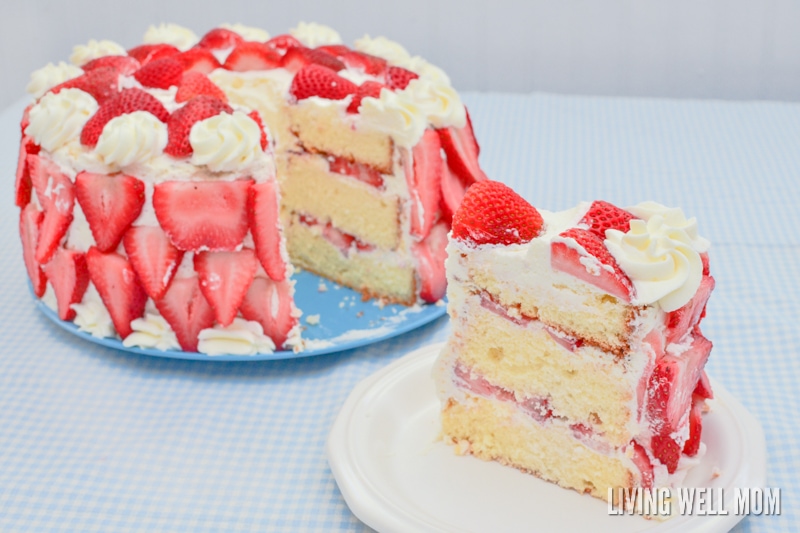 [tasty-recipe id="53318"]

© Living Well Mom. All images & content are copyright protected. Please do not use my images without prior permission. If you want to republish this recipe, please re-write the recipe in your own words and link back to this post for the recipe.