Have you ever wanted to make your very own homemade body butter? Here is a simple homemade body butter recipe with calming essential oils that you'll love!
It is the ultimate moisturizing lotion that you'll want to put it on right before bed. Not only does it contain highly moisturizing natural oils and butter, but it also contains essential oils that are great for helping you get a relaxing night's sleep!
How to Make Homemade Body Butter with Essential Oils
What You'll Need: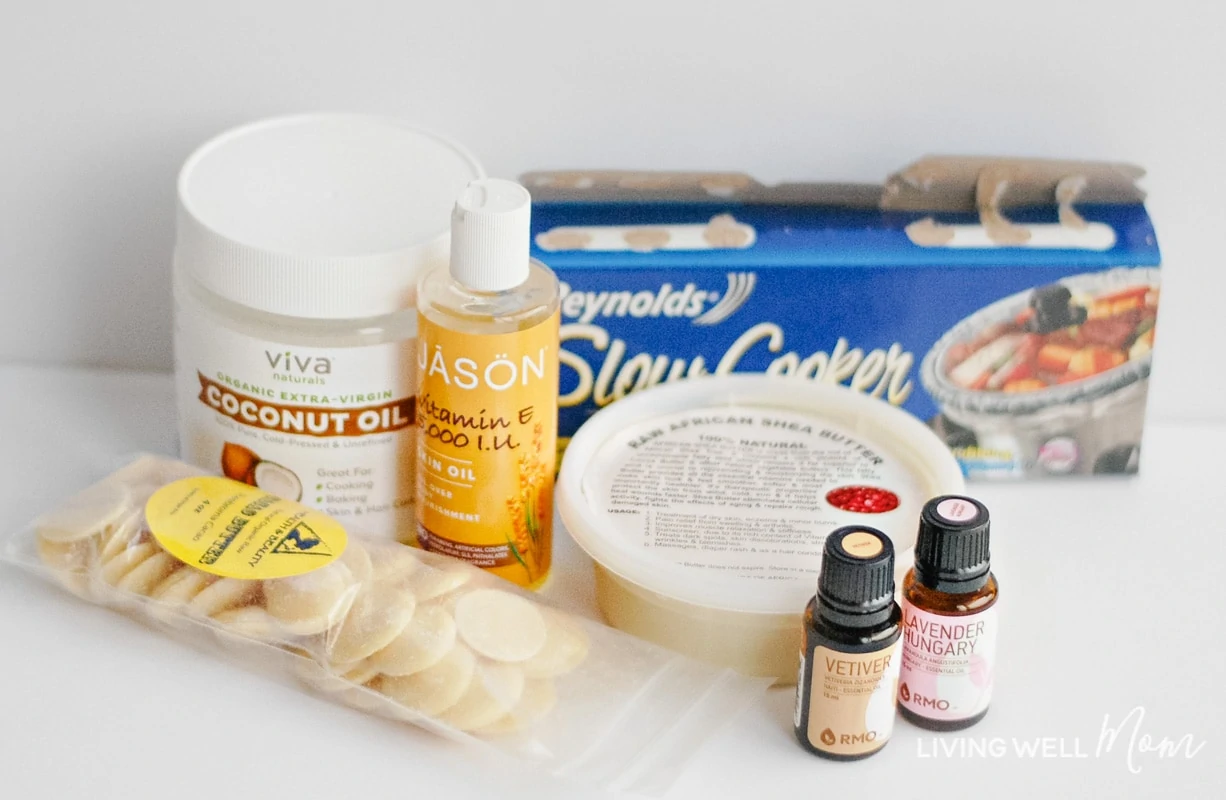 After I made this Easy Homemade Crockpot Peppermint Lotion, I decided that I'd never attempt to melt butters and oils again for lotion making without using a crockpot and crockpot liner! It is the easiest way to make them, with virtually zero clean-up!!!!
So to start with your homemade body butter, line your crockpot with a plastic liner. Then add 1/2 cup each of coconut oil, shea butter, and cocoa butter. Then add 2 tablespoons of vitamin E oil. Last, add 10-15 drops each of vetiver and lavender essential oils.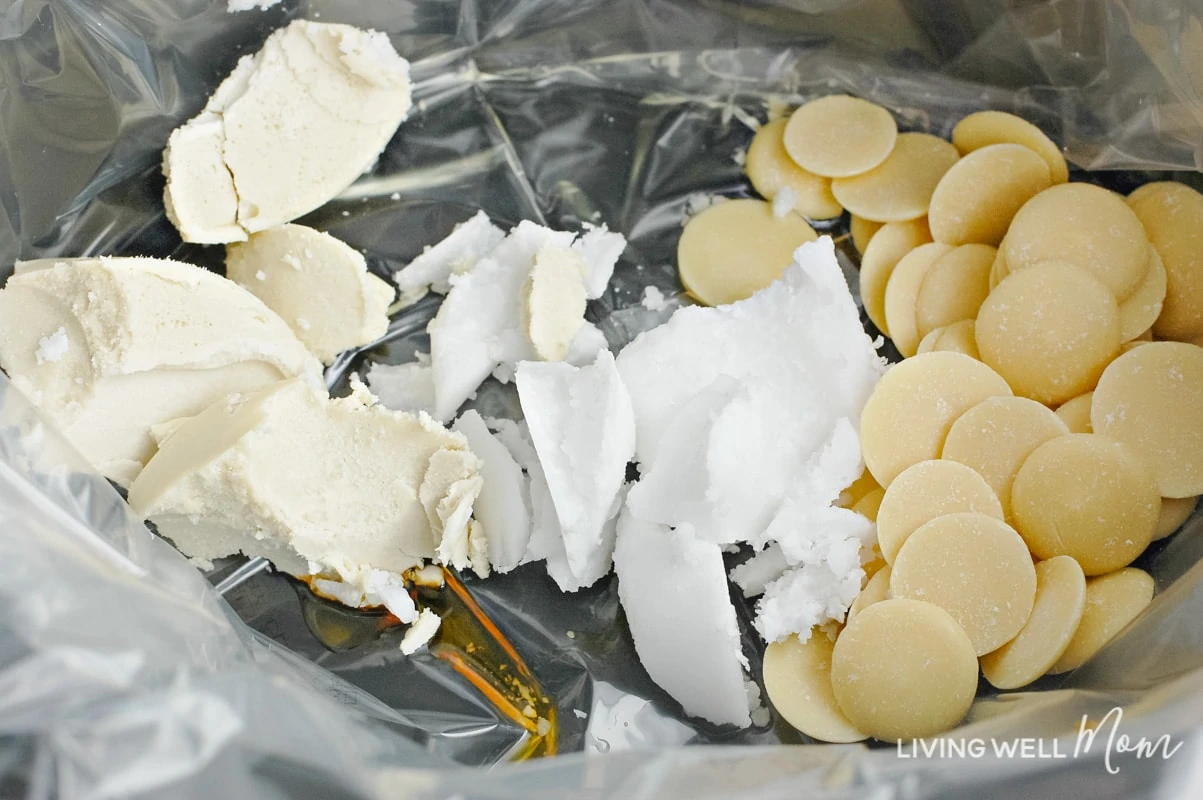 Turn your crockpot on low and let all of the ingredients warm up and melt – probably no more than 2 hours is needed.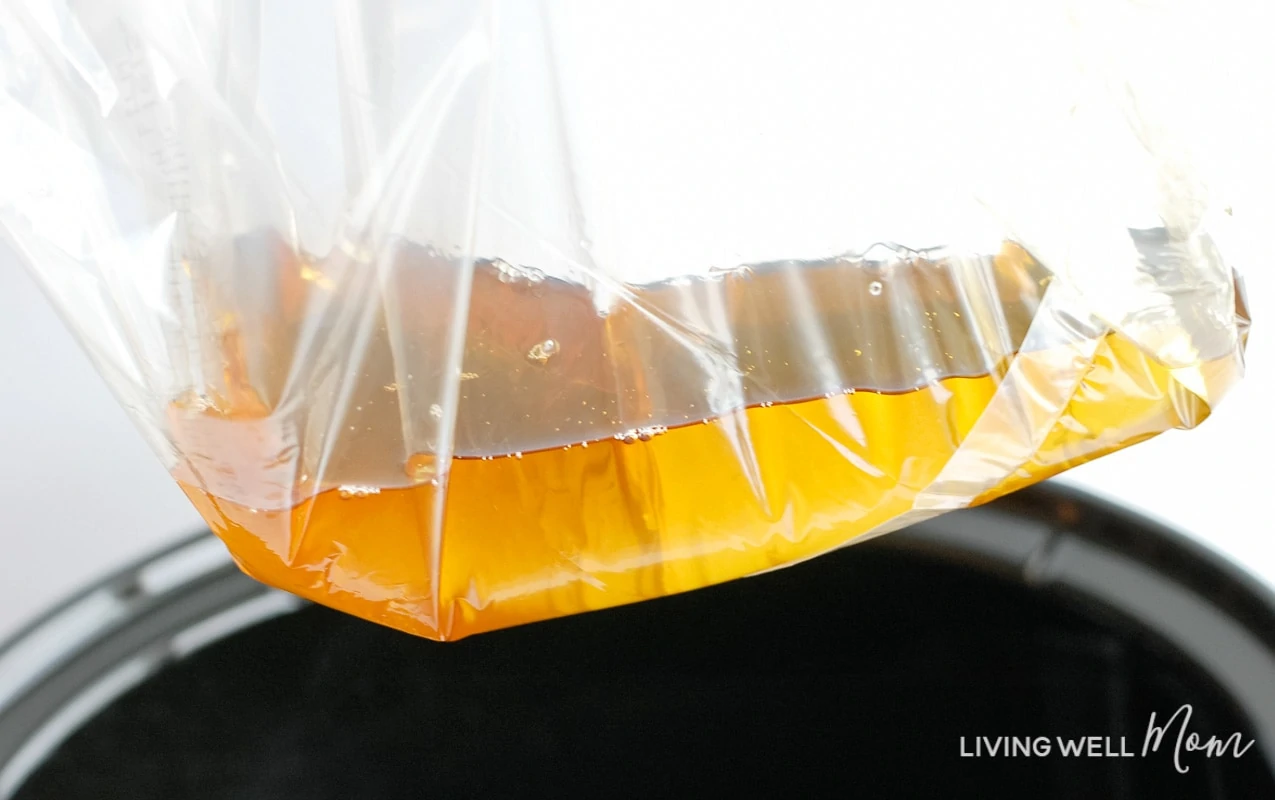 Once it is all melted, then pour the contents of the crock pot plastic liner into a glass container for storage. I chose a glass mason jar. Whatever container you use to store your lotion in, be sure it has a wide enough mouth for your hand to reach the bottom. You won't want to start using your body butter and need a spoon to dig it out afterward.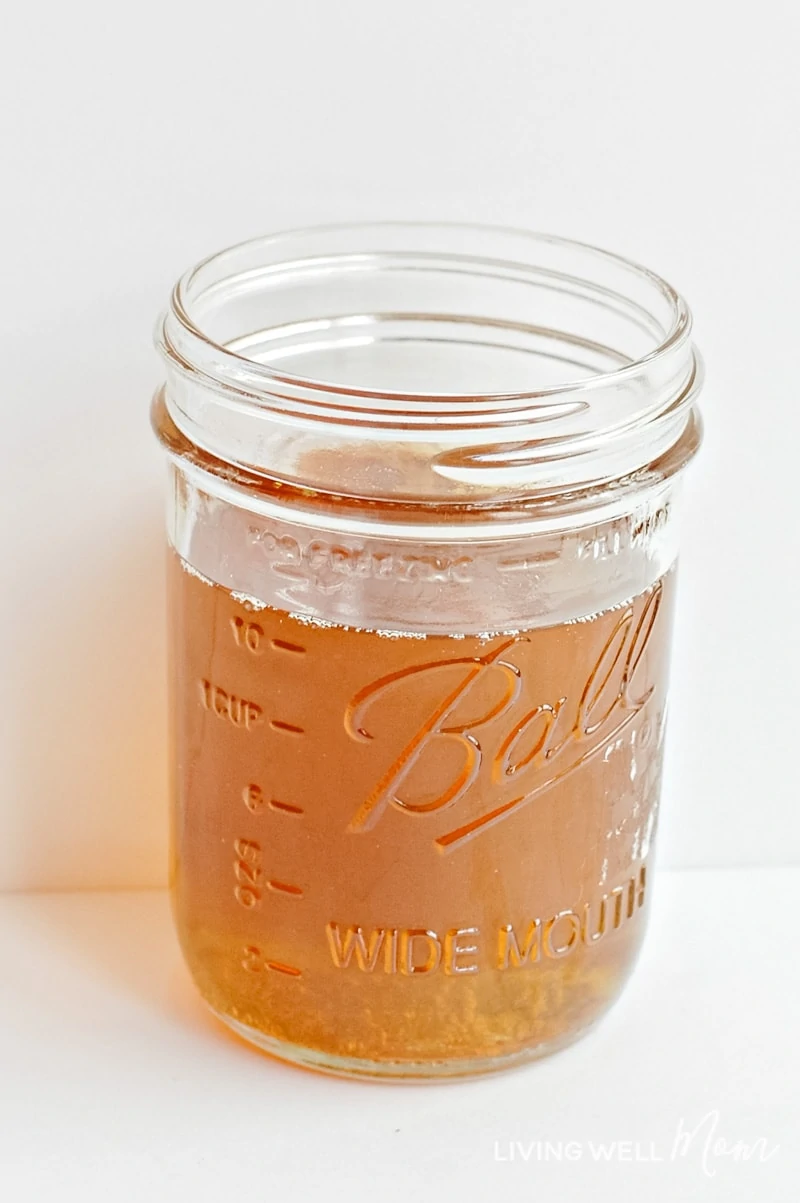 Then you can just throw away the crockpot liner, so you have no mess to clean up from the crockpot.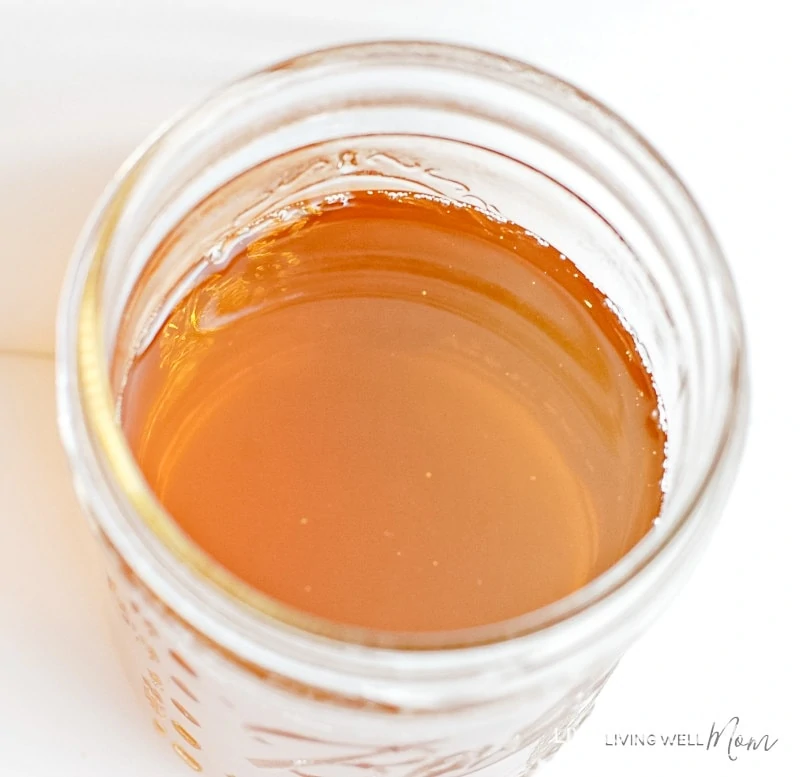 Let the liquid body butter cool for a few hours and it will slowly harden into a nice, thick, cream-colored body butter. I put mine in the refrigerator so that it would cool faster. If you are not in a hurry, then just leave it out on the counter for an afternoon.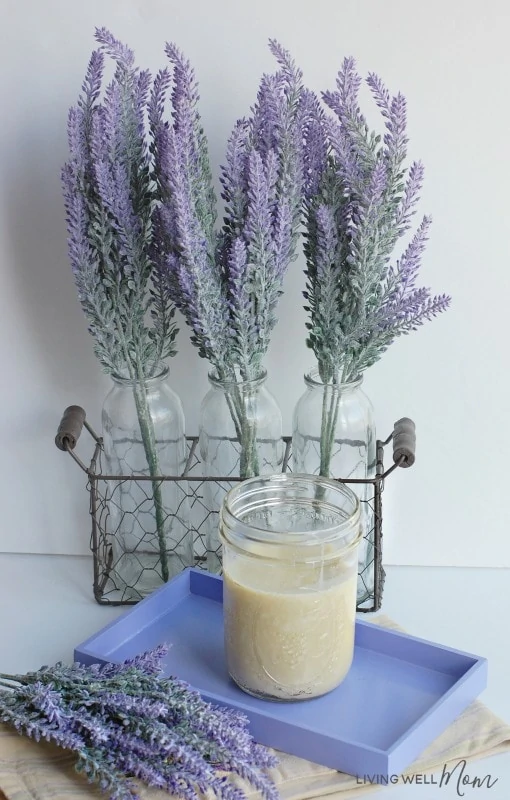 I mentioned earlier that this lotion is amazing when it comes to moisturizing. I recommend using this body butter at bedtime – especially on dry legs, arms, and feet. If you need it for cracked hands, then I recommend putting gloves over your hands while you sleep and let this body butter soak in!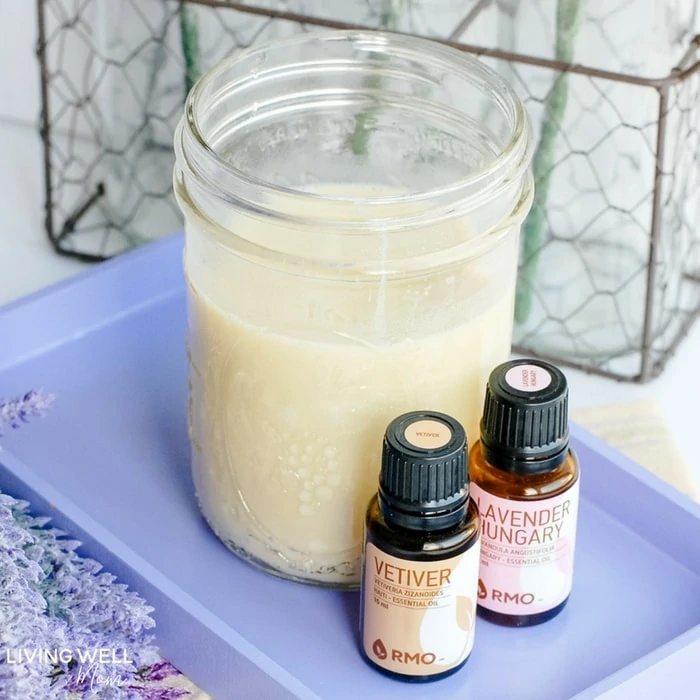 I used lavender essential oil because lavender is known for its calming benefits on your body. Vetiver is also very calming and more sedative than lavender. Vetiver can calm anxious nerves, slow down an ADHD racing mind, and help bring on a good night's sleep.

Vetiver is also a warming oil, so if it is a cold night, butter up your body all over. You'll feel a gentle warming sensation!
After I applied this body butter to my feet and legs – I could hardly stay awake 20 minutes later. (I did apply at bedtime though, so I was tired anyway – but I do believe it helped me zonk out fast!)
I've also been applying it at night to my shoulder muscles – which tend to get very tense when I work on my laptop all day. This would be great to use as a massage lotion!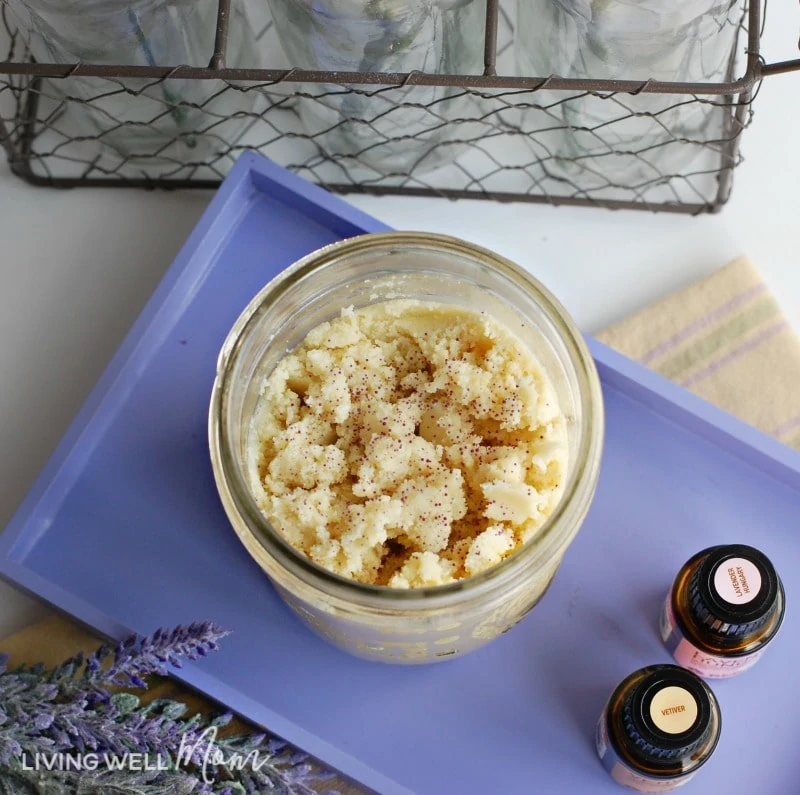 What would be even more calming is to take a nice warm bubble bath with these calming bath salts, and then cover your body with this calming body butter! It sounds like a dream come true for any mom – especially on a Friday night! Go ahead and try it, and you'll feel refreshed and moisturized come the next morning!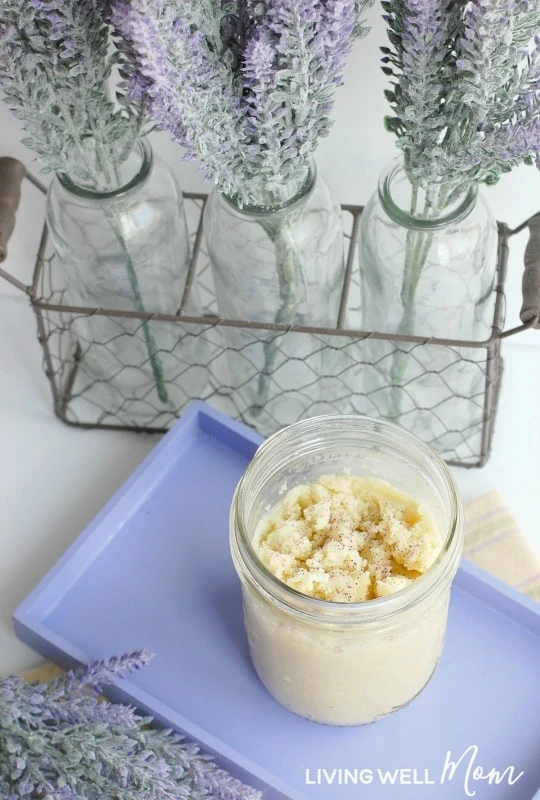 Looking for more ways to pamper yourself at home using essential oils? Check out these posts:
Easy No Sew DIY Rice Heating Pad
"Wake Up" Morning Essential Oil Blend – you may want to have this on hand the next morning after your night of relaxation
Easy DIY Coffee Scrub with Essential Oils
DIY Homemade Linen Spray with Essential Oils
Homemade Foot Cream with Peppermint