Today I'm going to show you how to make wool dryer balls. Wool dryer balls are very handy because they help separate your clothing while drying. With increased aeration, more hot air reaches a larger surface area of the fabric, making it faster and more efficient to dry your clothes. Since you'll speed up your laundry drying time, you'll save money on your electric bill too!
While tennis balls work similarly, I prefer wool because I like using natural fibers and not having to wonder about if the plastic/rubber chemicals from the tennis balls are being added to my family's clothing.
This tutorial on how to make wool dryer balls is actually quite fun and easy; it's a great DIY for the kids to help too! Not only will they enjoy making the wool dryer balls, my 2 year old loves finding them in my basket of clothes that I'm folding and runs to return them to the dryer for the next load!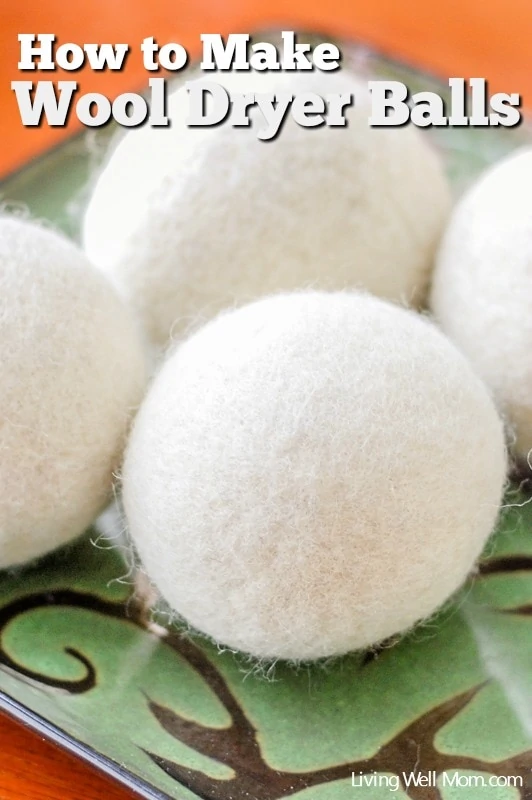 Materials needed:
warm water
essential oil of your choice, optional (I love lavender)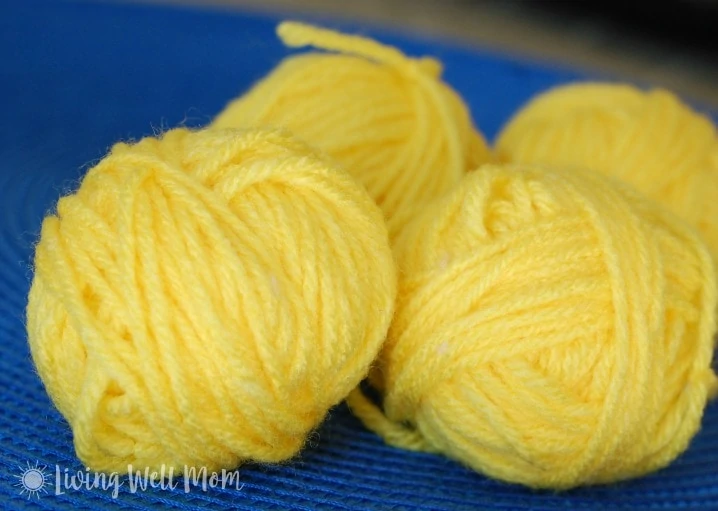 How to make wool dryer balls:
You will want to start by getting some yarn (any color or type) and winding it into about 2 inches in diameter balls. This will serve as the core of the wool ball. Yarn is much cheaper than wool, so this is an inexpensive way to put some bulk into your wool ball. Plus the yarn just makes for a denser core, which in turn will help separate your clothes more easily in the dryer.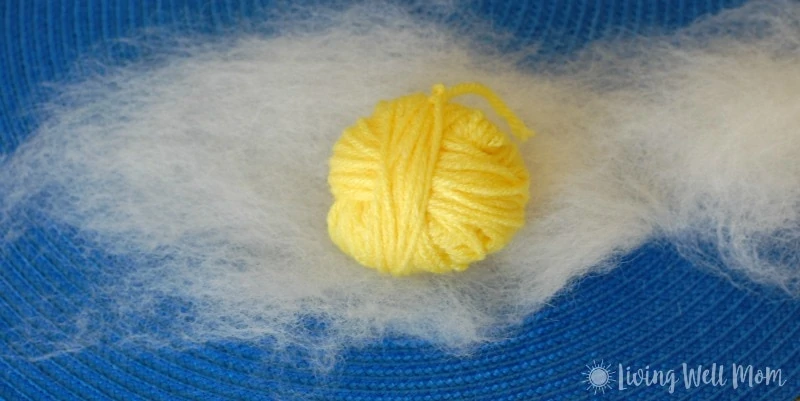 When you get your carded wool, you should see that the fibers are going in generally one direction. You will want to pull apart a layer and rip off an approximate 6 inch by 3 inch strip of wool. Start with one strip of wool going horizontal and tightly wrap the wool around the yarn ball.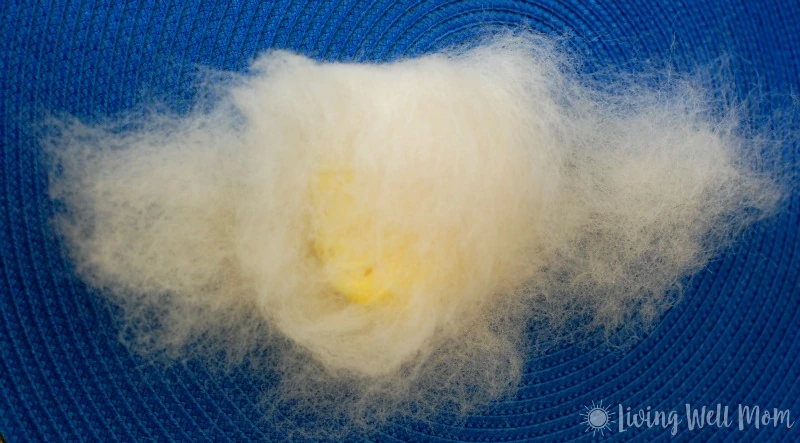 Then you will do this again, but have the strip of wool going the other way so that the wool fibers crisscross each other. Again, wrap the wool tightly into a ball. It won't be perfectly round – but that's ok. It does not need to be at this point.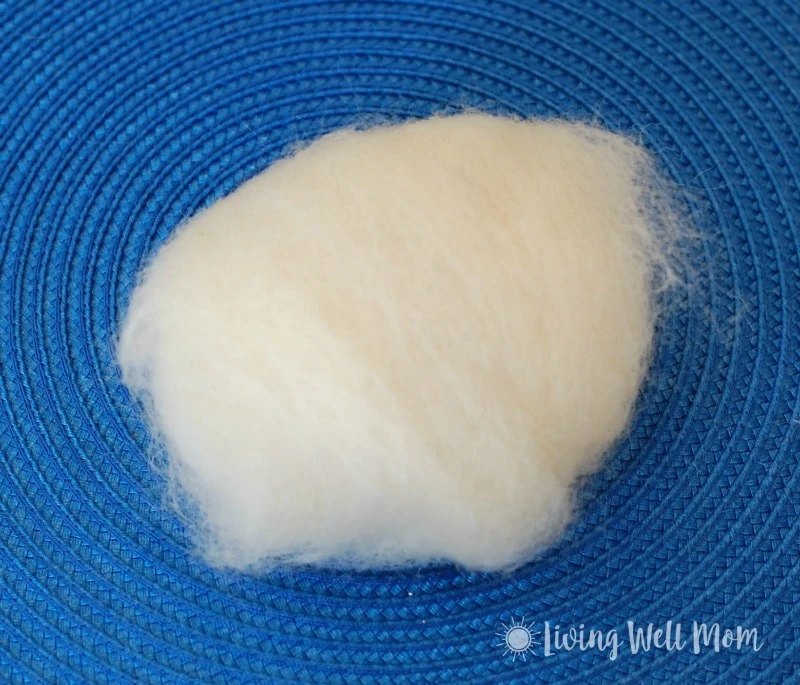 Wrap 4 or 5 "strips" of wool around the yarn ball, with each strip going in the opposite direction. Again, it does not need to be in a perfect circle at this point, but you do want to try and make sure that the same amount of wool is evenly wrapped around the yarn ball core.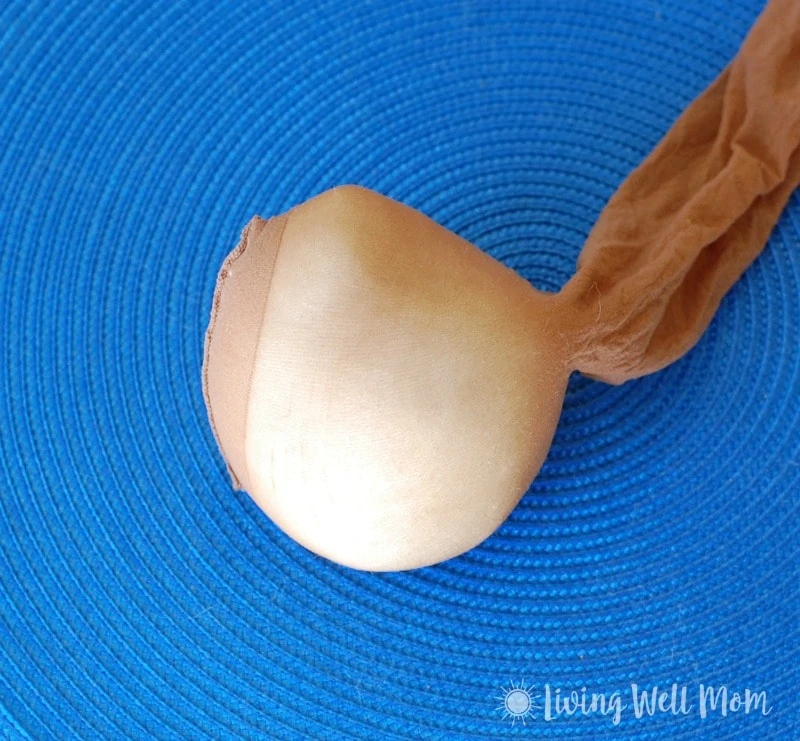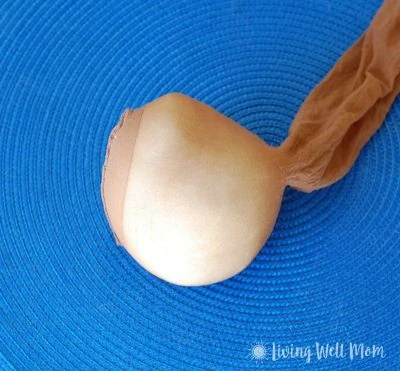 Then you will want to get a knee high stocking (or an old pair of stockings with a run; just trim off from the ankle down) and put the wool ball in the stocking. This will help hold the shape during the felting process.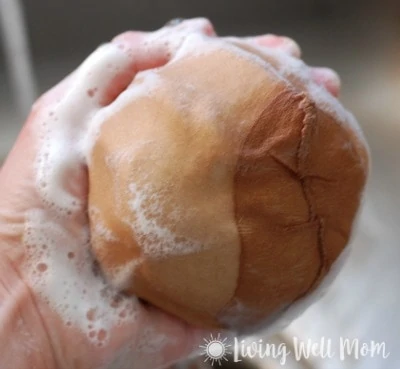 Here's the fun part – felting! All you have to do is put a large amount of dish soap on the wool ball. Wet it down, and then squeeze and kneed the soapy wool ball like you would dough for a few minutes. When the wool is nice and sudsy, wet, and squished together, rinse it out and shape it the best you can into a ball.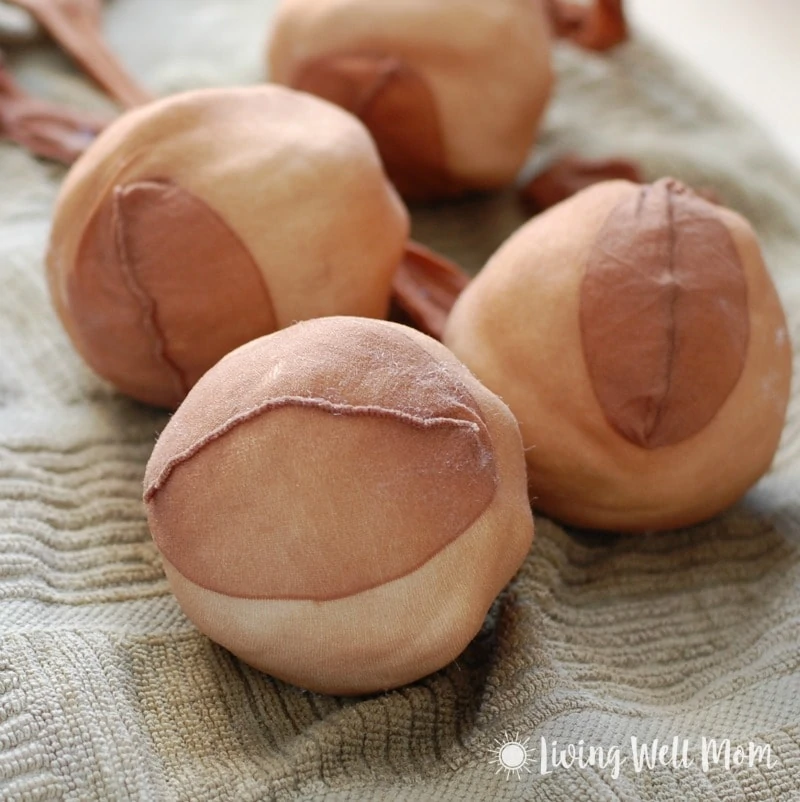 After you get them into this round shape, take them out of the knee high stockings, and put them in the dryer for about 45 minutes on high. The dryer shrinks the wool and completes the felting process. It also smoothes out the wool balls into almost perfectly round balls!
Be sure to take the wool balls out of the knee high stockings before putting them in the dryer or the wool will felt to the stockings, making it very difficult to remove the stockings. (Yes, I learned this the hard way!)

See how smooth my balls turned out?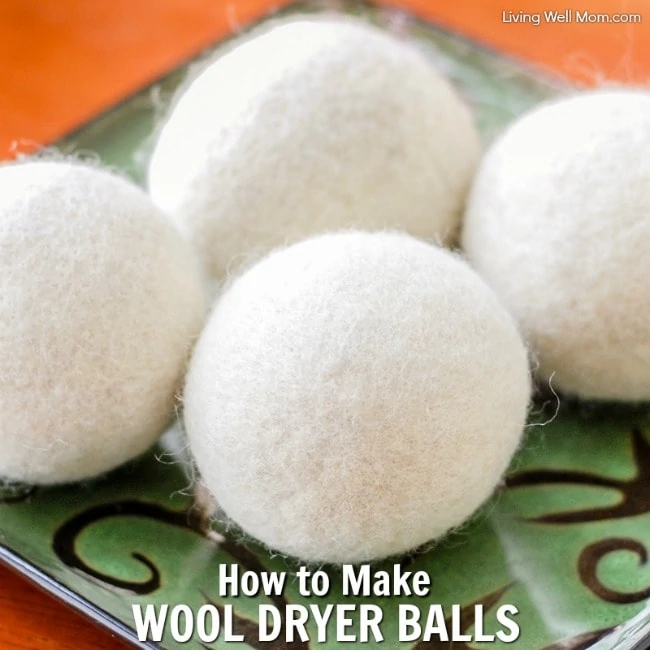 If you want to add some natural scent to your laundry, have a bottle of your favorite essential oil near by and put a few drops on each wool dryer ball before you add them to your load. This will freshen your load, while you speed up your drying time!
Looking for more ways to use essential oils around the house?