If you buy foaming handsoap, you know how expensive it can be. Especially if you have small children, it's easy to use up whole bottles quickly.
But now, you don't need to waste money buying more when you run out. Instead, you can make your own homemade liquid foaming hand soap and re-use the same plastic bottle! It's very easy to make, plus it's nice knowing exactly what ingredients your family is using.
The first time you squirt a bit into your hand, you must take a deep breath and enjoy the smell! It's heavenly and mild compared to synthetic fragrances in store bought hand soaps!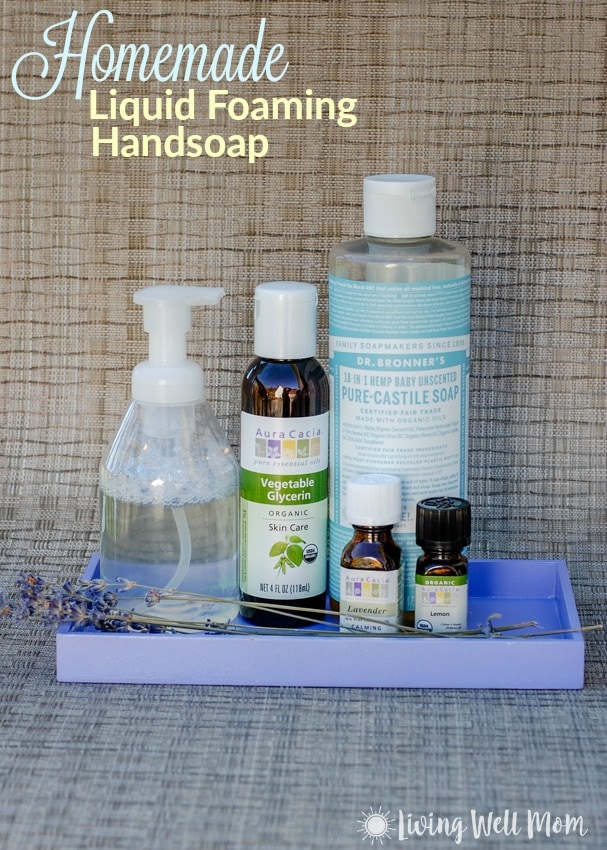 How to Make Homemade Liquid Foaming Hand Soap:
What You'll Need:
(affiliate links)
To make this homemade liquid foaming hand soap, you'll need to pour 1/4 cup of castile soap into the empty soap bottle. Add one cup of water.
Add 1 teaspoon of vegetable glycerin if you'd like. This step is completely optional as the castile soap foams just fine alone. But the glycerin gives the soap a thicker, smoother texture.
Then add 5 drops of lavender essential oil and 3 drops of lemon essential oils. If you want a stronger scent then add more in the same ratio. Lemon is a bit stronger than the lavender, so I use a bit less lemon in mine so that the two scents balance. Swirl it around a little to mix together, and your foaming liquid hand soap is ready to use.
That's it – your foaming liquid hand soap is done!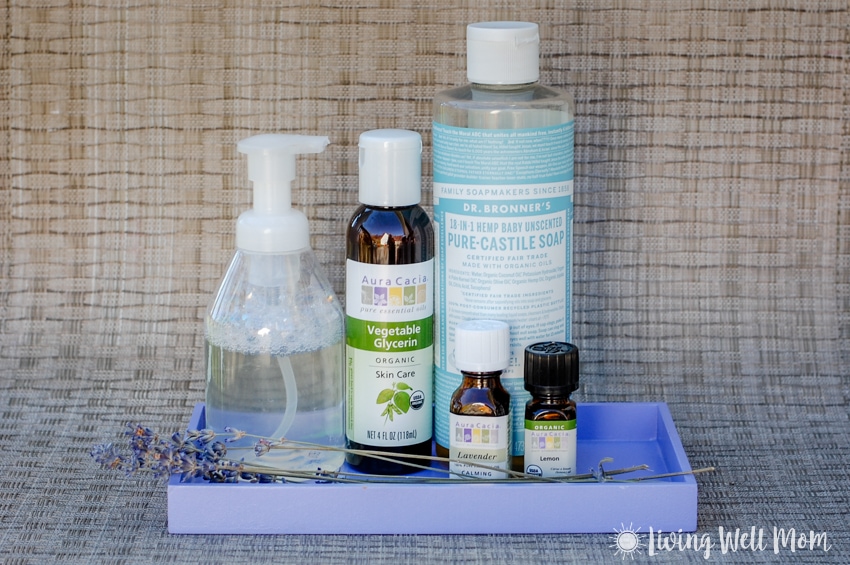 If you don't have castile soap on hand, I have also used Seventh Generation dish soap
and watered that down 1:1 and used in in my foaming soap bottles.
If you prefer good ol' bars of soap, check out our simple tutorial for how to make your own Lavender Goat Milk Soap!