I share a lot of Paleo recipes because that's what I eat. But the truth is, it's not so much about eating like the cavemen did (to be honest, I could care less about what they ate!), but about eating good, clean food that nourishes our bodies.
I eat grain-free, dairy-free, soy-free, and refined sugar-free because I feel better this way. "Paleo" isn't a diet to me. It's a way of life.
That might be different for you.
Either way, if you've avoided a recipe because it's "Paleo" and you think that's "diet food", you're missing out. Paleo food is incredibly flavorful and food the whole family will love. Because it's not just for adults who want to be healthier or skinnier. It's GOOD food.
So while you're considering that, take a look at some of these delicious Paleo family dinner recipes.
30+ Paleo Family Dinner Recipes:
Beef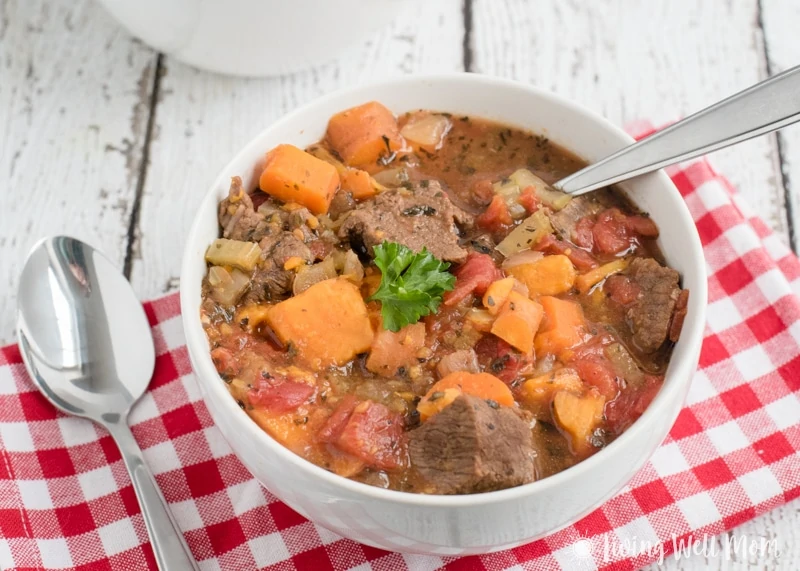 Break out the slow cooker for this hearty Paleo Beef Stew recipe. [Living Well Mom]
These slow cooker beef pot pies are NOTHING like their frozen counterparts. [Primally Inspired]
I love how Paleo Newbie replaced traditional taco shells with a sweet potato crust for this Paleo Taco Casserole.
Serve these Spicy Baked Tex-Mex Meatballs with zucchini noodles for a fun and delicious dinner. [The Urban Poser]
Most families have a "go to" lasagna recipe, well here's your 100% Paleo Lasagna recipe. You're welcome! [Paleo Newbie]
This Sloppy Joes recipe will fit perfectly in your Paleo meal plan. [Just Us Four]
Skip the grill and opt for the slow cooker with this delicious short rib recipe. [Mummy Deals]
Having a Paleo Spaghetti recipe is a MUST! [Jenn's RAQ]
Practice your chopstick skills with this yummy Beef & Sugar Snap Peas recipe. [Not Quite Susie Homemaker]
Poultry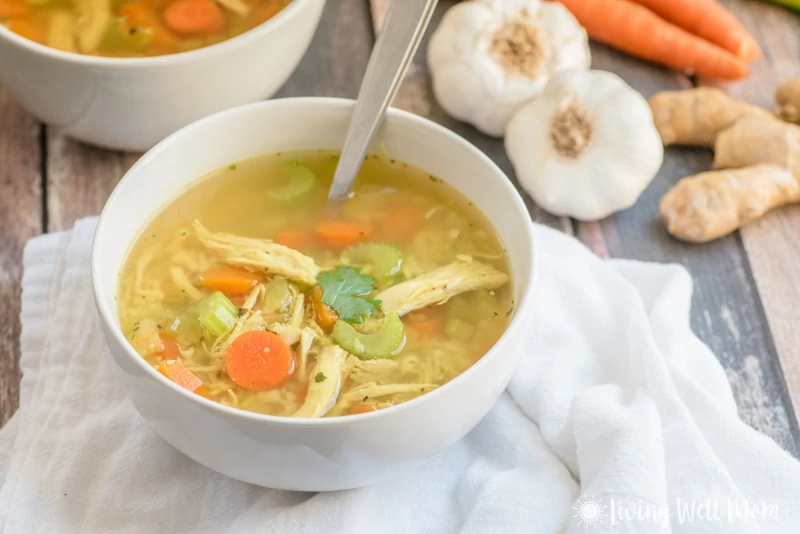 Throw on a pot of chicken soup when the family starts coming down with something. [Living Well Mom]
Chicken Parmesan is a favorite in many households, so why not have a Paleo version? [The Primal Desire]
If you prefer to prep meals, this one-pan roasted chicken dish is perfect. [Paleo Newbie]
Gather around the dinner table to enjoy this baked turkey dish, that's full of flavor and surprisingly Paleo! [Living Well Mom]

Go Greek, with this stuffed chicken recipe from Primally Inspired.
This Cherry Paleo Pesto Chicken creates the perfect balance of sweet and salty. [The Primal Desire]
Feel like eating Chinese? Skip the take-out and serve this Healthy Kung Pao Chicken. [Fit Foodie Finds]
If the kids still ask for fast food, here's a great option – Paleo Chicken Fingers in Cauliflower "Bread Crumbs" by Blommi.
Use all the leftover veggies for this chicken sausage stew. [Just Us Four]
Pork
This sweet and sour pork recipe from The Primal Desire will redefine how you feel about Chinese cuisine.
Get some grilling in with this Paleo pork chop recipe. [Paleo Newbie]
This Balsamic Pork Roast dinner will be ready with the help of your trusty slow cooker. [Goddess in the House]
Having a Paleo Pulled Pork recipe on hand is perfect for those weeks you plan on batch cooking. [Beyond the Bite 4 Life]
Serve this flavorful Paleo Dim Sum with the cauliflower fried rice. [Oh, The Things We'll Make]
Seafood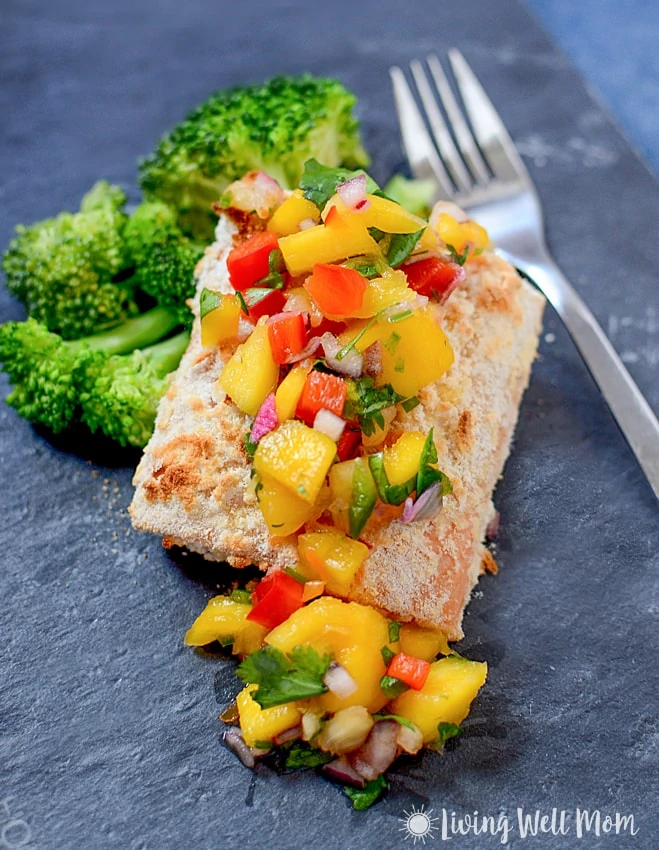 Pretend you're living it up on a tropical island with this Coconut Crusted Salmon recipe. [Living Well Mom]
This Asian inspired stir-fry cures those shrimp cravings. [Just Us Four]
Make your own shrimp tacos with this Paleo dinner recipe from The Wicked Spatula.
What's the secret ingredient in these Paleo Crab Cakes? [Healing Gourmet]
Enjoy this Seafood Chowder, while gaining some of the benefits from all those Omega-3 fatty acids. [The Paleo Network]
Meatless
This Paleo Fried Rice recipe from Fit Foodie Finds will pair nicely with any of the Asian inspired dishes listed above.
Thai Butternut Squash Soup is a savory meatless soup that's easy to put together. [Living Well Mom]
Save this Vegan Enchilada Casserole for a Southwestern style dinner. [Sweet C's Design]
Finally, a Paleo version of the Veggie Burger! [Blommi]
You don't have to skip some of your favorite foods, just find comparable recipes like this Zucchini Pasta Pesto. [Cook Eat Paleo]
What happens when you combine Eggplant Parmesan with Paleo restrictions? This amazing Eggplant Involtini by Kelley & Cricket!
Do you see now? Those are some pretty tasty-sounding Paleo family dinner recipes. Now the question is – which one will you try first?!