It's November and we've already had one good snowstorm here in New Hampshire. I've lived here for most of my life and I know how rugged the winters can get. Whether we have 4 feet of snow on the ground or it's 10 degrees midday, it's important to have a good winter coat.
I was recently sent 4 winter coats from top brands and asked to put them to the test.
With our recent snowfall of over a foot, the coats came at the perfect time. It's been chilly lately with the highs average between 40 and 50 degrees and lows in the 20's at night. While the real test for how good a winter coat is comes in January/February, I did my best to evaluate each coat based on the current weather and how I felt it would hold up later on.
I felt that all the coats kept me very warm in the 30-40 degree weather I wore them in. They were all pretty similar in style with thickness and insulation.
Lands' End – MSRV $179.50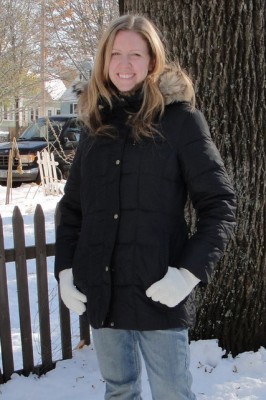 This Lands' End coat fit comfortably and was cozy. It's made extremely well and I can tell it's durable and will withstand some heavy winters. And it has many little features that all added up together, make it really stand out to me. I just wish there were other color options besides dark.
The fur hood is soft and warm and can be removed with snaps. There's a neck fur liner that can be removed too. The hood can be snapped in the front and cinched closer for more warmth. I felt like an eskimo wearing it like this, but that's a good thing with our winters!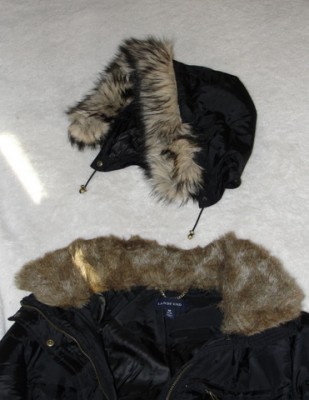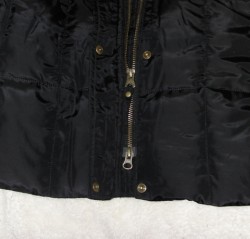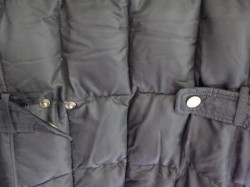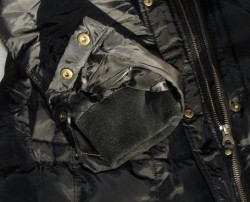 Other things I liked:
The fur hood is very soft, warm, and removable. There is an additional incredibly cozy neck warmer that is also removable.
The button cinch in the back was nice for pulling the coat in a little tighter
The wrist cuffs were warm with an inner extra fleece layer
The sleeves were at a good length and not too short for me (I have long arms so this is sometimes an issue for me.)
The pockets were nice, roomy, and soft. The outside pockets had an additional inner pocket. The coat had inner pockets as well.
The coat was top quality with no loose threads, the buttons, snaps, and zippers were sewn on well.
What I didn't like:
The zipper was a pain to zip up. It's a double zipper and lining it up properly took too much time and was frustrating. If it weren't for this, the coat would be perfect!
My score for Lands' End: 9 out of 10 stars.
LL Bean – MSRV $179.00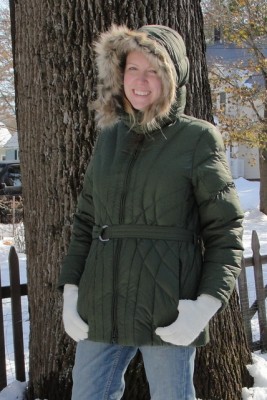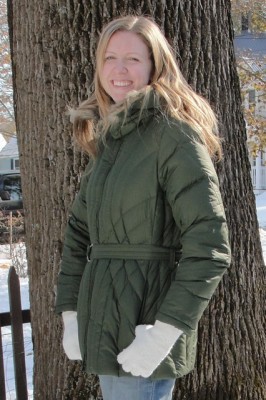 I could tell this coat was also very well made. It was made with down and that will be very warm in the winter. This LL Bean coat also had many nice little features that speak to more thought and higher quality. I loved the fluffy soft fur hood and the options for removing it with sturdy buttons.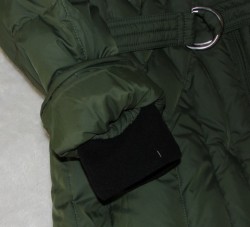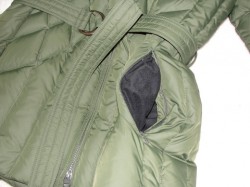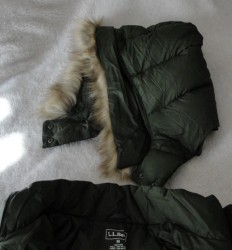 Things I liked:
The down insulation is so warm
The hood is very warm, comfortable, and removable.
The wrist cuffs were warm with an inner extra fleece layer
The pockets were nice, roomy, and soft with an inner pocket as well.
The coat was top quality with no loose threads, the buttons, snaps, and zippers were sewn on well.
What I didn't like:.
The color was drab in my opinion.
I did not like the belt. It pulled in the coat nicely but if I wanted to wear the coat open I had to keep the belt together or risk it falling off and losing it. And the belt did fall off.
The sleeves weren't quite long enough for me.
My score for LL Bean: 7 out of 10 stars.
Gap – MSRV $99.00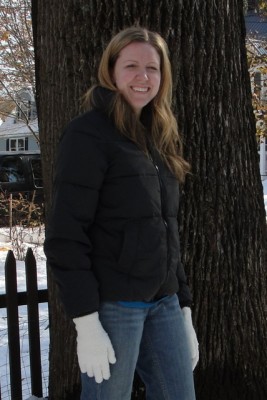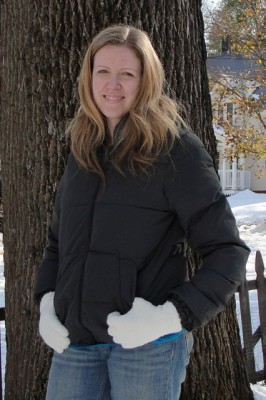 The Gap coat was much simpler. No hood, no extra pockets aside from the two front pockets, nothing fancy. But I liked it. It felt warm and practical and sometimes that is exactly what I'm looking for. I definitely found it easier to play with my kids in this one than the other longer coats.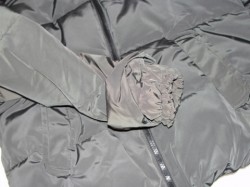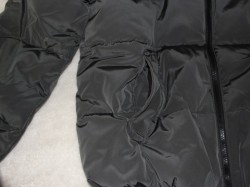 Other things I liked:
Simple and snug; a snug fit can be warmer
The sleeves were snug with tighter (but not too tight) elastic. No snow is going to get up those sleeves!
The zipper worked easily and seemed sturdy
The neck piece was fluffy and warm
What I didn't like:.
It was puffy around the middle and not very flattering
The pockets didn't zip close so I wouldn't feel comfortable putting anything in them for valid fear of losing it
No inner pockets
My score for Gap: 6 out of 10 stars.
Nautica – MSRV $199.00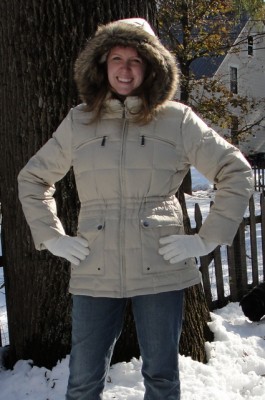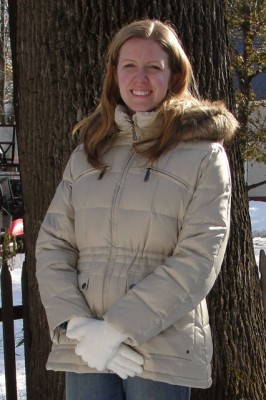 The Nautica coat is so pretty! I loved the lighter color and it felt much more "me." The inner lining of the coat felt soft and not cold like some. The fluffy lining within the fur hood was amazing and so comfy. However the hood didn't snap or cinch closed so I wonder how well it would stay on with a good wind. The quality of this coat didn't seem quite as good as the others. There were some loose threads and little details were lacking, like no extra lining in the sleeves. For the price, it seemed there should be better attention to those things. Overall, while I liked the look of this coat the best, the other features weren't as good in my opinion.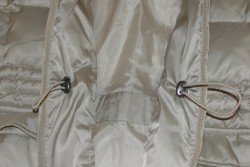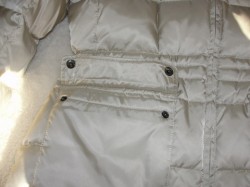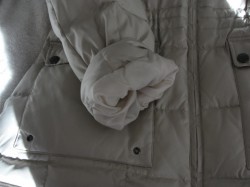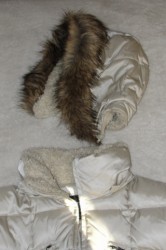 Things I liked:
The color is ideal
The hood is soft, cozy, and removable
The inner cinch worked really well for a better fit and was very easy to use
What I didn't like:
The sleeves weren't long enough and there was no extra layer to keep the cold and snow out
The shoulders were too tight; I didn't have enough room to move comfortably
No inner pockets
The hood could blow off
The quality didn't seem as good as I would expect, especially for the price
My score for Nautica: 6 out of 10 stars.
My favorite? Land's End
With the many features, comforts, and style of this coat, I felt this to be the highest quality and one I would feel great about recommending to others. I look forward to enjoying this upcoming winter with the warmth of my new cozy coat!
The Quality Coat Review was a blind review, meaning I am unaware of the company that sponsored this effort. My opinions were my own and were not influenced. While the opinions are my own, I am being compensated through Mom Spark Media for my time.