Looking for a cute craft to make for Saint Patrick's Day? Check out these adorable St. Patrick's Day Leprechaun Juice Boxes!
Make them for a classroom party, or make just one and hide it in your child's lunch box for a fun St. Patrick's Day surprise. They are easy enough for children to make independently and would be a cute classroom craft project for a St. Patrick's Day party too.
My daughter and I whipped up a whole stack in less than half an hour! Good thing they are fun and easy, since we'll be making more before St. Patrick's Day… my kids couldn't stand to wait until our St. Patrick's Day celebration and already drank them all up!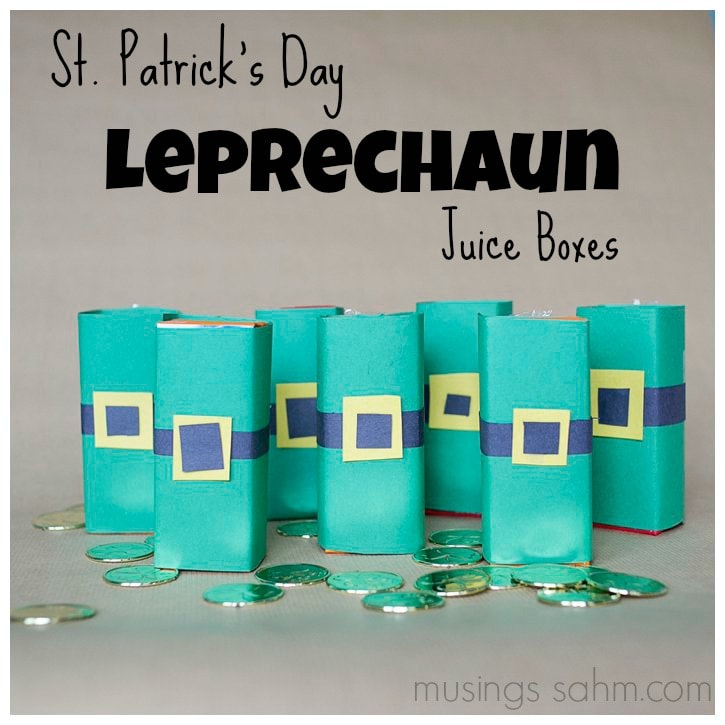 Supplies: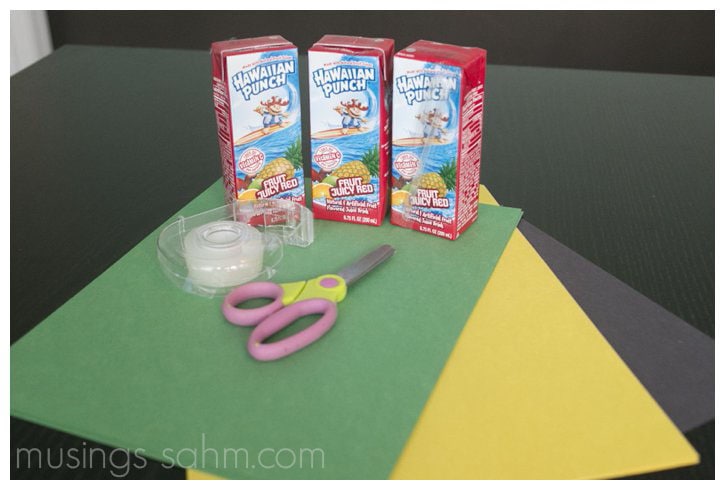 Juice Box
Tape
Scissors
Green, Yellow, and Black Construction Paper
Directions
Remove the straw from your juice box and set it aside.
Cut a length of green construction paper the same height as your juice box. Wrap the green paper securely around the juice box, taping it shut at the back of the box.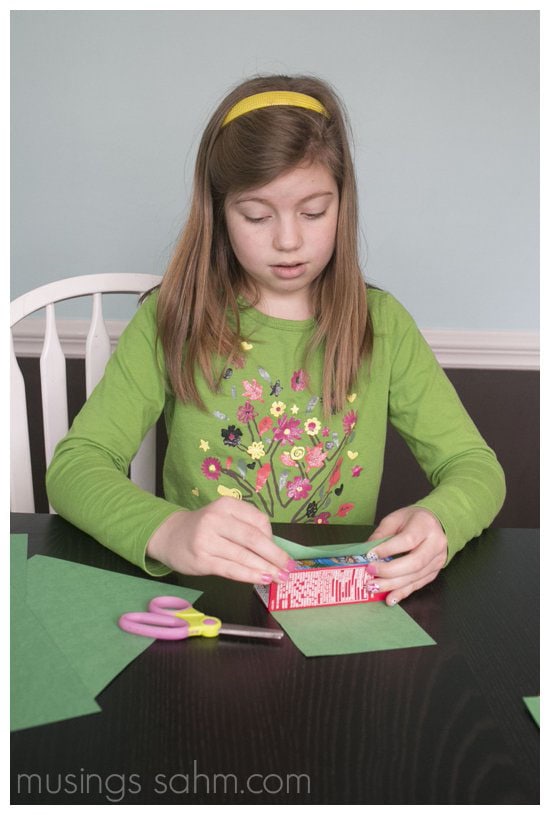 Cut a 1 inch strip of black construction paper. Wrap it around the middle of the juice box, taping in the back to form the Leprechaun's belt.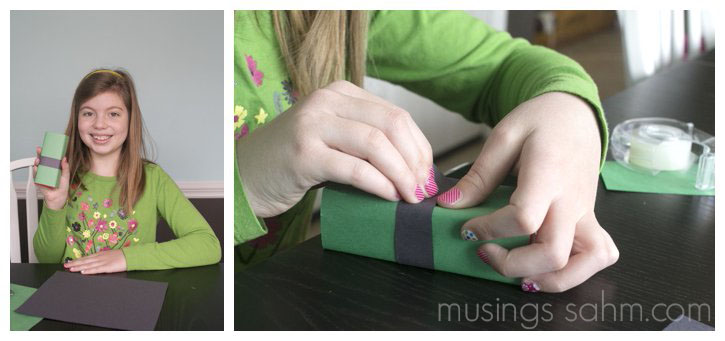 Cut a 2 inch square piece of yellow construction paper. Tape it to the front of the juice box at the center of the belt. Use double sided tape or a glue dot if possible, otherwise wrap regular tape into a donut so it will stick to both the juice box and the belt piece.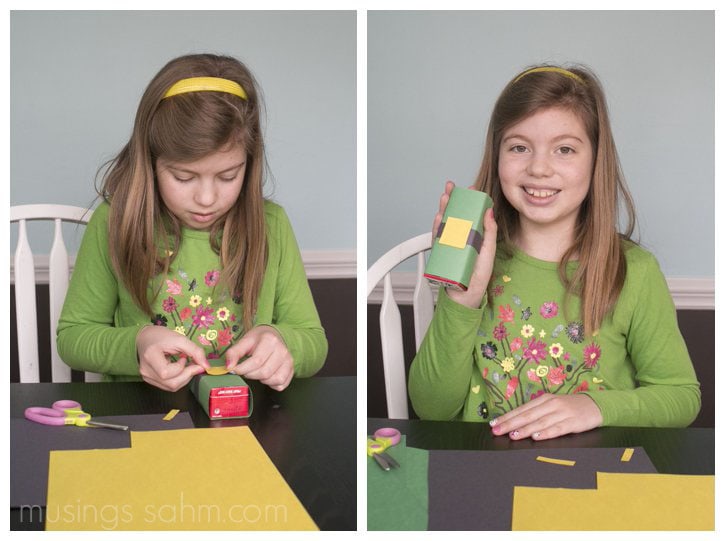 Cut a 1 inch square of black construction paper, taping it on the juice box onto the center of the yellow square.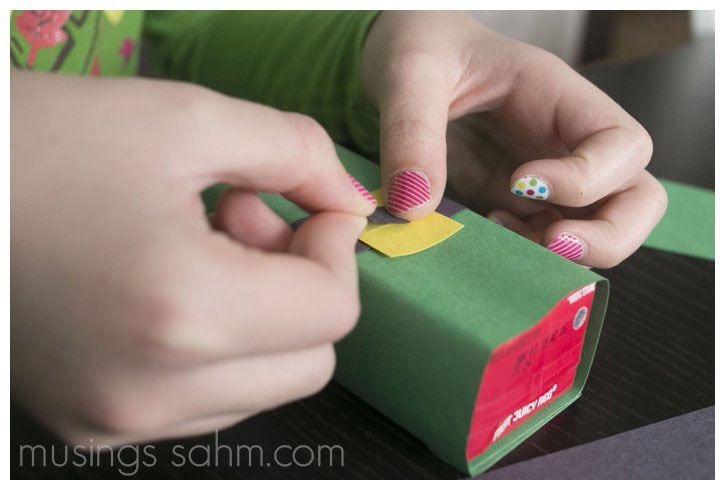 Tape the straw to the back of the completed Leprechaun.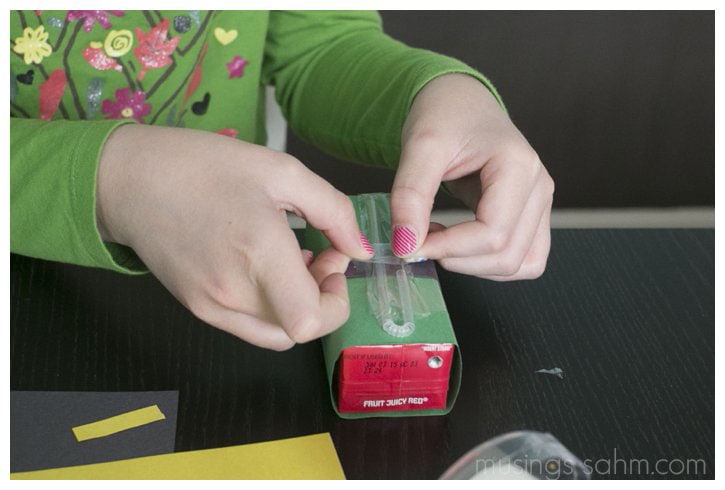 That's it! Super easy and cute Saint Patty's Day Leprechaun Juice Box.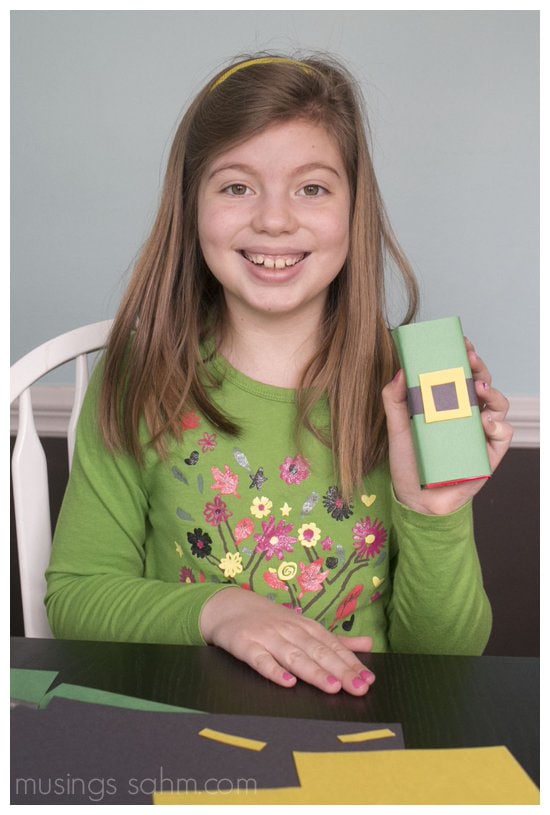 May these fun Leprechaun Juice Boxes help you find the pot of gold at the end of the rainbow!