If you're hosting Thanksgiving dinner, there's a lot to consider and it can be challenging and even stressful if you're not sure where to start. Getting organized and planning ahead can make hosting this holiday much easier. Today I'll share a simple plan for Thanksgiving dinner preparation that will help you eliminate the stress and know exactly what and when you need to do things.
I've also included blank and pre-filled printable checklists at the end of the post to make everything more manageable and save you time.
3-4 Weeks Before Thanksgiving
First set up a budget for food and decor. Then plan out the menu and invite family and friends to your special occasion.
2 Weeks Before
Finalize total number of guests that will be joining you and make sure you have enough serving dishes and linens. Buy or order your turkey at this time too.
During these week before Thanksgiving, I try to use up as much food in my fridge and freezer as possible to make room for any dishes that need to be stored before or after the meal.
1-2 Weeks Before
Now is the time to really get organized. Keep a pad of paper on the counter to start making your master grocery list. Create a cooking schedule for the day of and days leading up to Thanksgiving.
Stock up on beverages that your family and friends enjoy. Wash and iron any linens ahead of time, so it's one less thing to stress about as the holiday nears.
What decor theme were you thinking? Time to use the decor you have or purchase additional pieces to make your home warm and inviting for your guests.
1 Week Before
Begin to thaw your turkey in the fridge, never the counter. Allow 1 day per 4 pounds of turkey. Prep any food that can be frozen and cooked or reheated later.
Organize place settings and linens and plan any fun activities for the kids.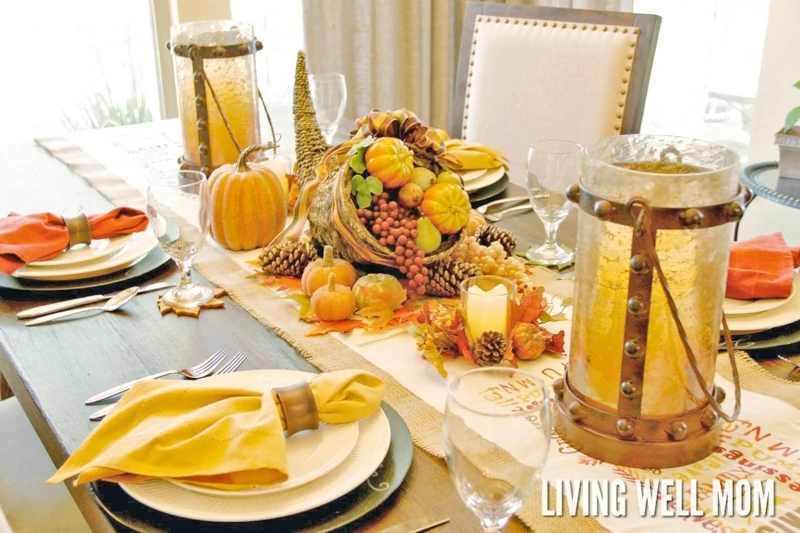 1 Week to 2 Days Before
You'll want to buy non-perishables early on in the week and save the perishable food items for as close to Thanksgiving Day as possible.
Purchase a few colorful flower arrangements to add a bit of life and freshness to your home.
Get the house cleaned early in the week, and you'll reduce the chances of stress that tend to creep in those few days before the holiday.
1-2 Days Before
The more you can get done in these last couple of days will allow you more time with family on Thursday.
Prep any ingredients that need chopping and store them in the fridge or pantry. Bake your desserts or pies. Prepare any dishes that can be stored in the fridge and cooked the day of.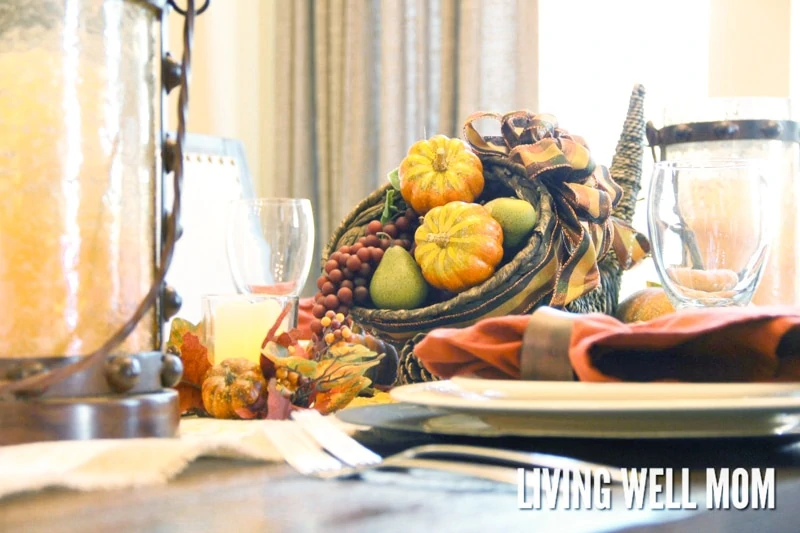 Morning Of
Stuff and roast the turkey. Prepare dishes that need refrigeration.
Don't forget about the guest bathroom. Make sure it is clean and looks presentable for your guests. A fall or wintry candle burning in the bathroom adds a nice touch.
2 Hours Before
Get all serving dishes and utensils ready and out on the counter. Empty the trash cans to prepare for clean-up after the meal. Bake any dishes that don't need to be served piping hot.
1 Hour Before
Finish cooking any last dishes. Light some more candles and start some festive music.
Last but definitely not least, get yourself ready for your Thanksgiving dinner.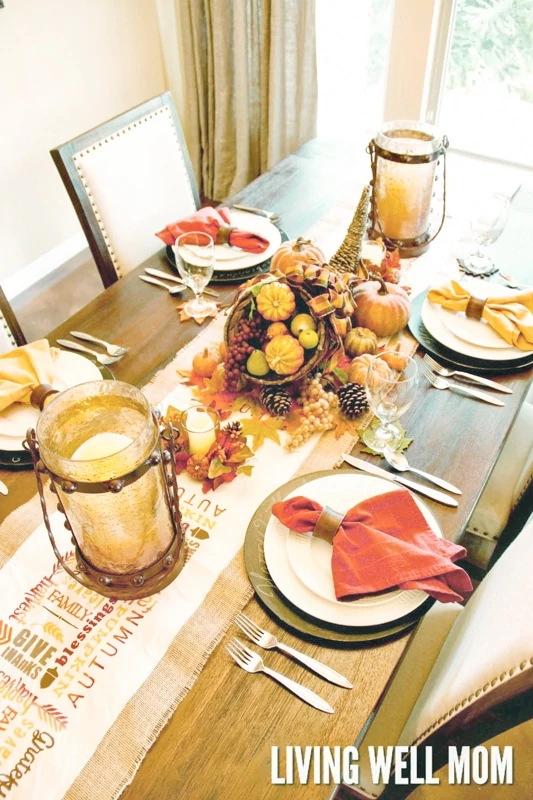 Having family and friends over for any occasion is a lot of work. But if you prepare ahead of time, you can easily have a stress-free Thanksgiving dinner.
Here's a quick free printable checklist to make it even easier for you.
Click the image below and you can download your own copy.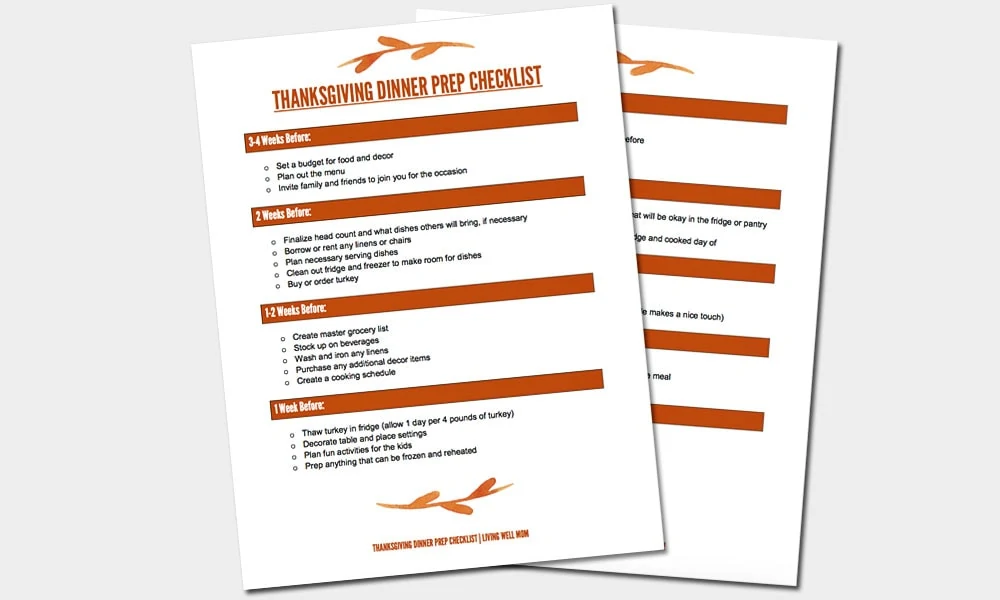 Prefer a blank checklist to make your own to-do list? Download your free printable blank Thanksgiving Dinner prep checklist
I hope these timeline checkpoints give you a better idea of how to organize your holiday and plan for a stress-free Thanksgiving dinner.