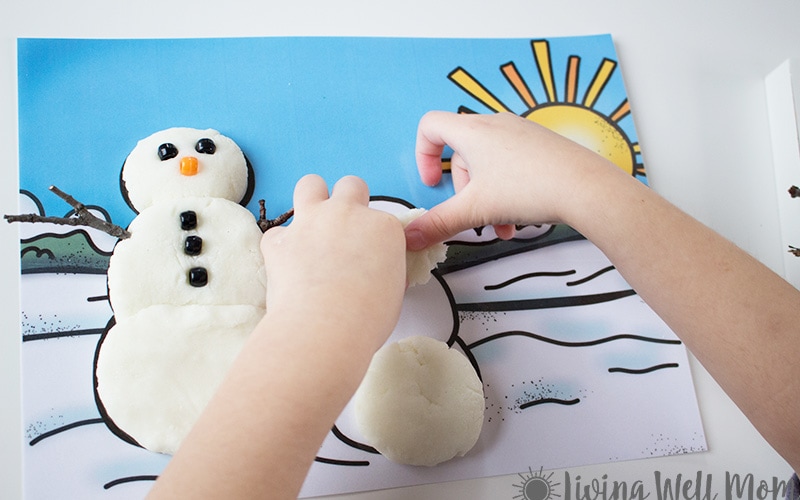 Winter is a great time to stay inside and stay warm. Until the kids get bored. These winter scene playdough mats are the perfect activity to pull out!
My daughter had a great time building snowmen and having snowball fights. She even made a snow "angel" too. And bonus: I didn't have to put on (and take off) her snow clothes multiple times! Win-win!!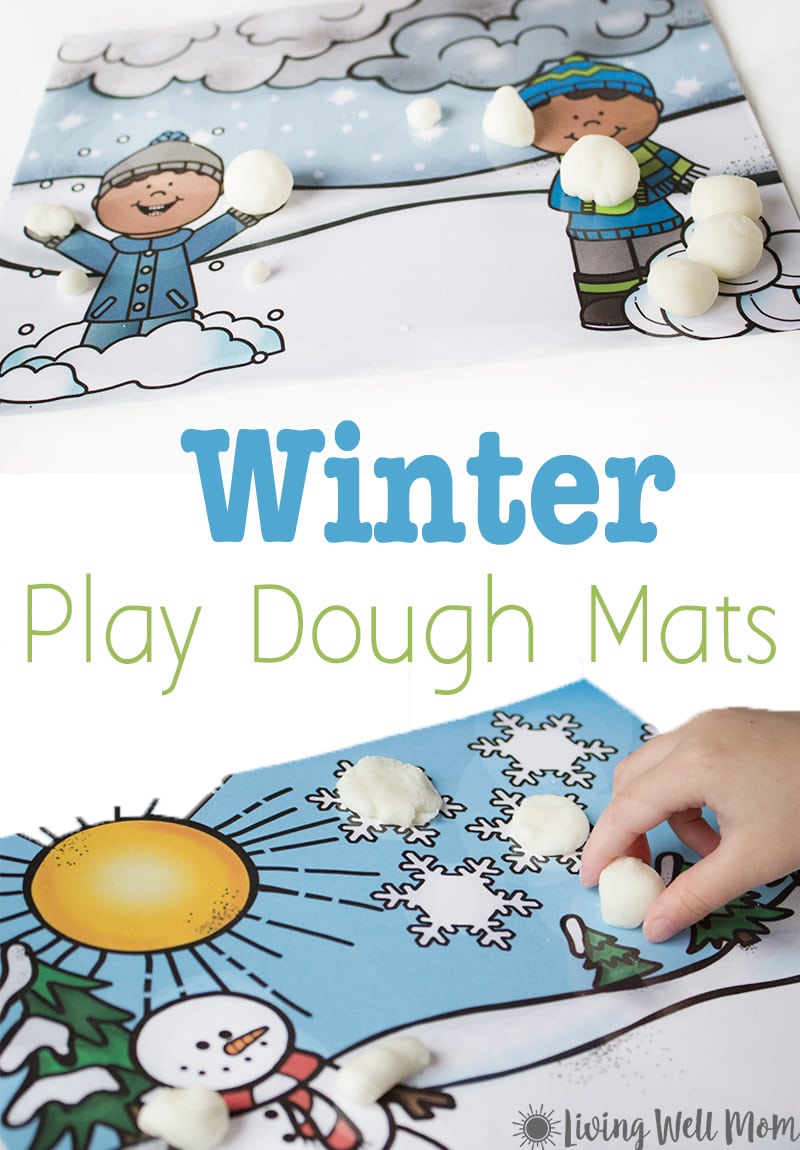 All you need to do to use these winter scene playdough mats is print and laminate
.
You could also slip the scenes into page protectors if you don't want to laminate, though they may get more bent up that way. In that case, you'll definitely want to print on card stock.
Tip: If you laminate these playdough mats, you can also let the kids use dry erase crayons and markers for a totally different activity with no extra effort!
We absolutely love our usual homemade playdough recipe, but this time we needed something that would be whiter and more like snow. So we used this corn starch playdough recipe instead. The corn starch stays whiter than flour when it is mixed, so it's a great substitute.
We also added in about 1/4 cup of white glitter
to make it extra magical, like real snow glistening in the sun.
I put the playdough, some orange and black beads and tiny twigs in a tray for snowman building & gave them to my daughter with the winter scene playdough mats.
(Just be careful with the beads and small pieces around younger children. It's best to save this part for older children.)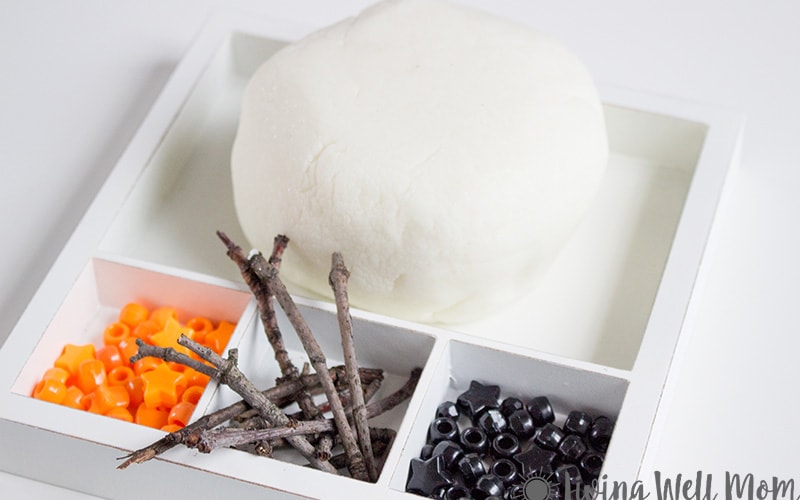 My daughter loved decorating the snowmen. I worked with her, so I gave her an example of what she could do and she added her own flair!
I love that she decided to put the arms and buttons on the bottom of the snowman. Great improvisation!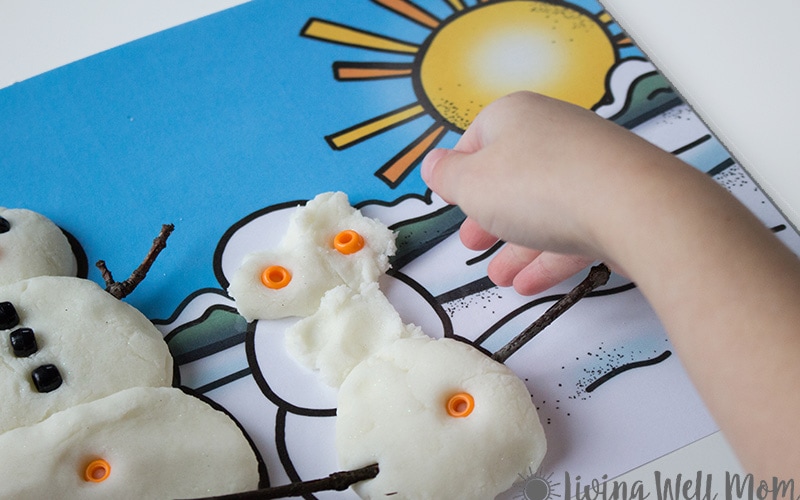 She also had fun building a snowball pile and having the people (and snowmen!) throw snowballs at each other.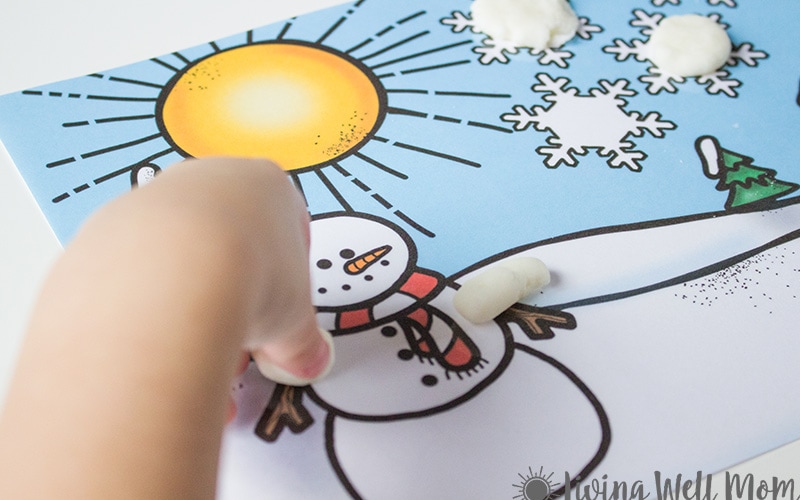 My daughter needs to work regularly on her fine-motor skills, so playdough is an excellent way to do that without her feeling like it's work. She loves to roll balls, squish and pull on the playdough. All great for building hand muscles that are so important for small children as the prepare to write.
Whether you want to use them as an at-home therapy or just for fun, these winter scene playdough mats are sure to be a hit during the cold winter months!
Check out other fun activities for kids here, plus free printable pumpkin playdough mats, apple playdough mats, and shape playdough mats!
Another great activity?