If you are looking for a stylish, simple, and electric free essential oil diffuser idea, then this is essential oil Himalayan salt diffuser is for you!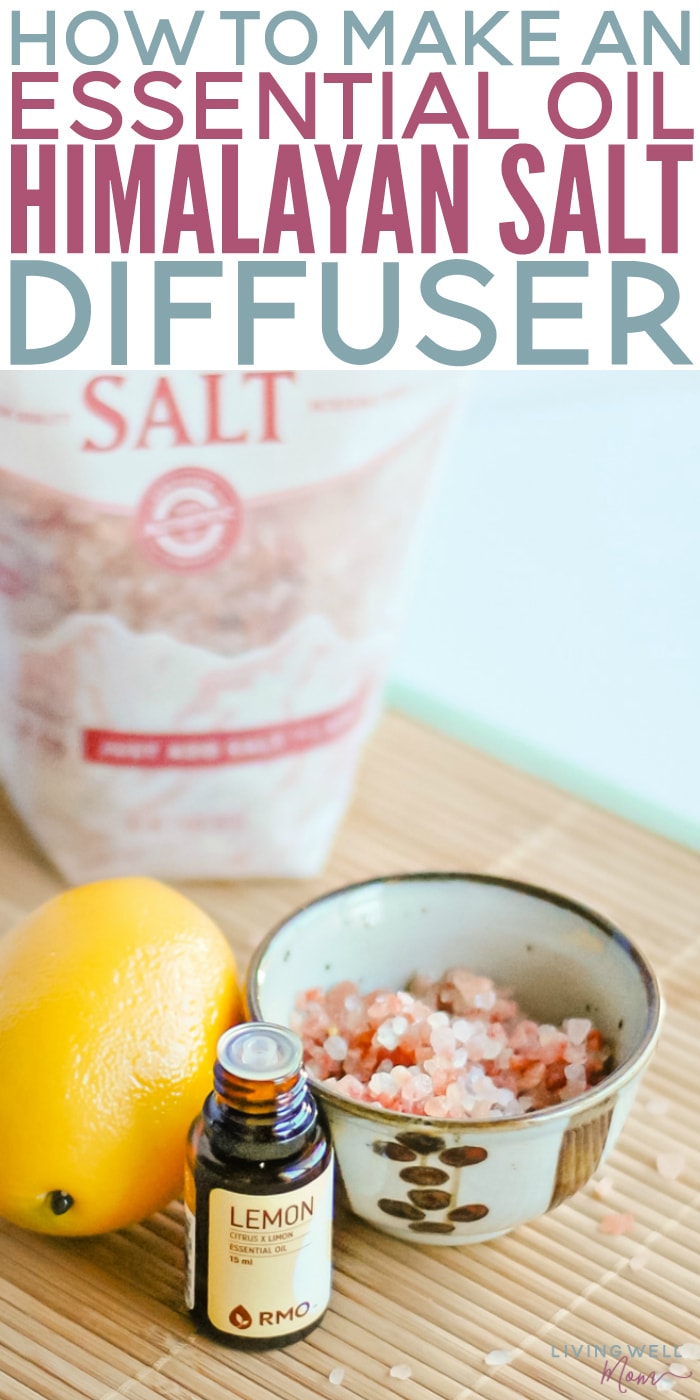 All you need small, pretty bowl, some Himalayan pink course salt, and your favorite essential oil or blend that you want to diffuse in your room.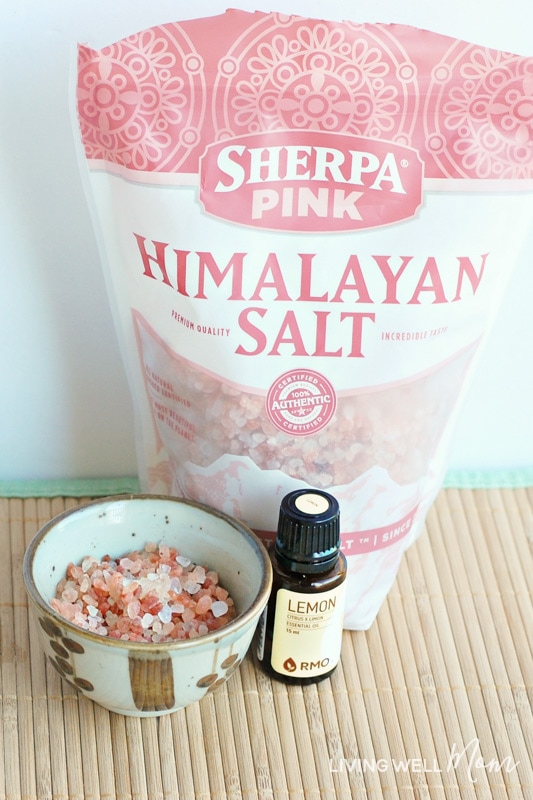 Ingredients needed to make your own Essential Oil Himalayan Salt Diffuser:
1/2 cup of Pink Himalayan Salt
Your favorite essential oil (I used lemon from RMO or you can try their Purify blend.)
Small finger bowl (I found mine at the Christmas Tree Shop, but you can find some on Amazon.)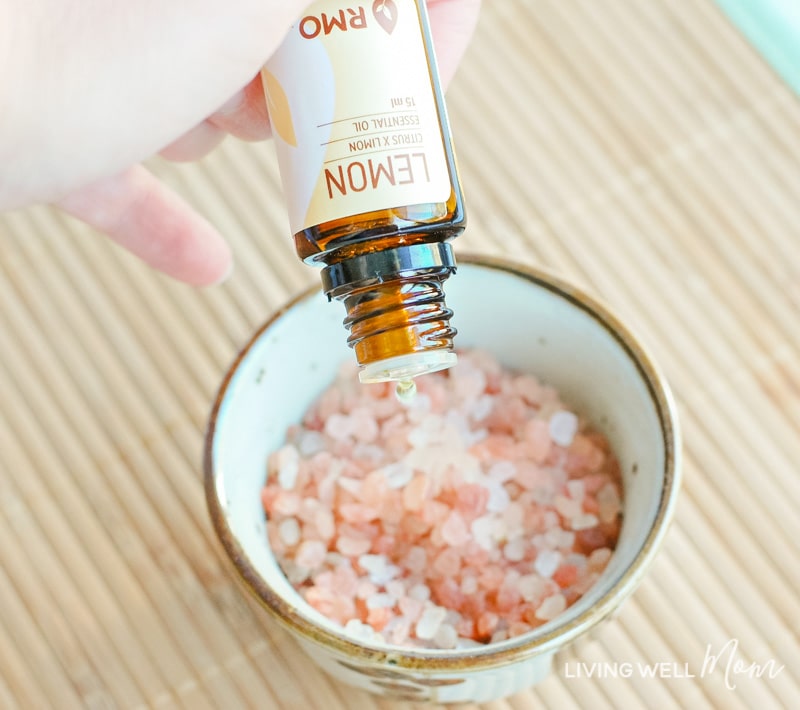 This is probably one of the easiest DIY essential oil projects I've ever shared with you. All you do is put some of the course pink Himalayan salt into your small finger or dessert bowl, and add a few drops of your favorite essential oil! That's it!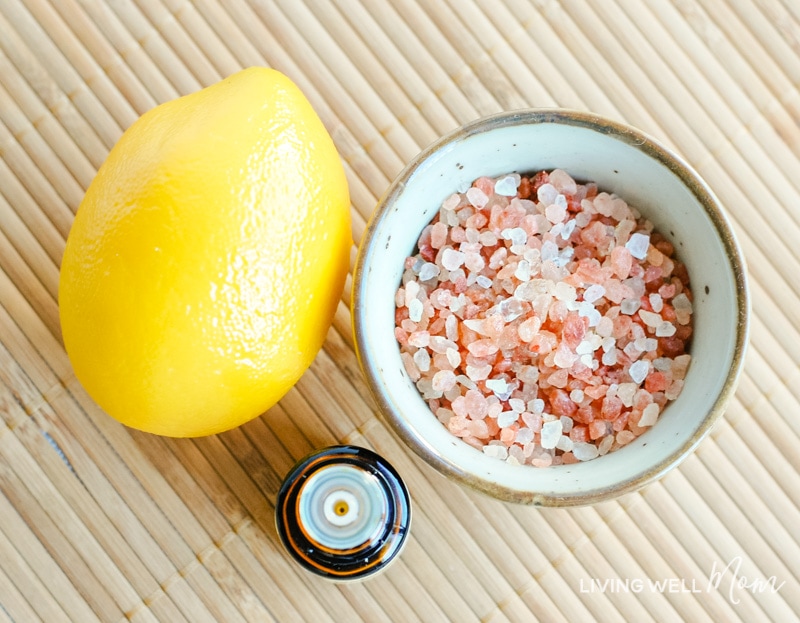 What is nice about this is that you can easily change the oil you want to diffuse, either by creating a "blend" by mixing it with oils you have already put on the salt, or simply throwing out that salt and starting fresh.
I like how easy this is to have seasonal blends in my bathroom like this autumn blend or Christmas blend. You could even put a bowl in your office and add the focus blend to it. You also don't need to worry about having a plug nearby like you do with a water diffuser.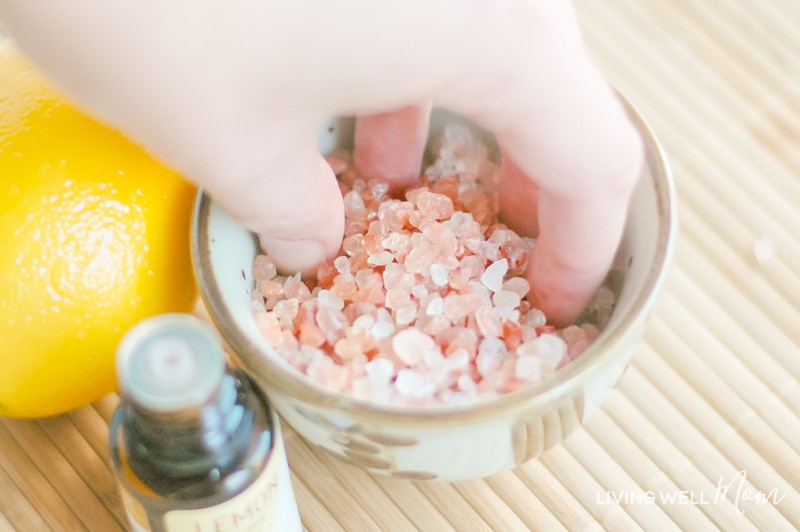 I have mine sitting on top of my bathroom sink. I add a few drops of oil to it a few times a week and stir it up a bit. When I see it near my soap, I give it a little stir to kick-start the diffusing process again and then proceed to wash my hands. You'll need to add a few drops of oils every few days to keep the aroma lingering.
If you are new to using essential oils, this is a super easy way to diffuse them in your rooms. You could also make a lovely gift basket with these items and give to a friend. You could even get an immune boosting blend (RMO) and give this in a care package for a friend fighting a nasty cold or the flu.
This diffuser is very portable, very versatile, and most importantly, very easy to make and use! Not to mention its just simple and pretty too! 🙂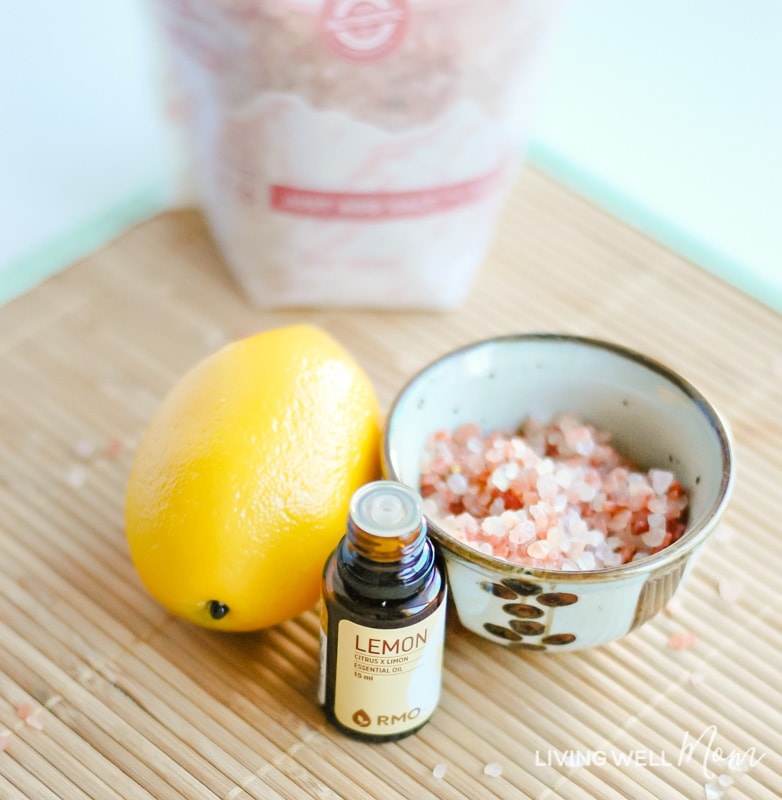 Looking for more ways to use essential oils in your home? Check out these posts:
DIY Homemade Linen Spray with Essential Oils
10 Homemade Essential Oil Beauty Products
Homemade Stinky Shoe Spray with Essential Oils
Natural Homemade Disinfectant Wipes with Essential Oils
Easy DIY Lavender-Scented Bags
Homemade "Before-You-Go" Bathroom Spray