Drinking water has so many positive benefits on your body, and not just staying hydrated. Yes, he human body is composed of over 70% water, so you need to drink water. However, did you know that there other amazing benefits – besides keep your body hydrated?
8 Lesser-Known Benefits of Drinking Water
#1 Clears toxins
One of your liver's biggest jobs is to detoxify your body. By drinking plenty of water, you will help your liver and kidneys flush those toxins out of your body instead of lingering around.
#2 Clearer, healthier skin
If you're not hydrated, your skin is more likely to be dry. By staying hydrated, your skin will be smoother, softer, less dry, and may even reduce wrinkles and signs of aging.
Cold water is recommended because some of the metabolic increase comes from the body needing to warm the water.
#3 Stronger muscles
Dehydration can cause muscle cramps. Drinking plenty of water can prevent muscle cramps and also help build muscle tone, resulting in stronger muscles.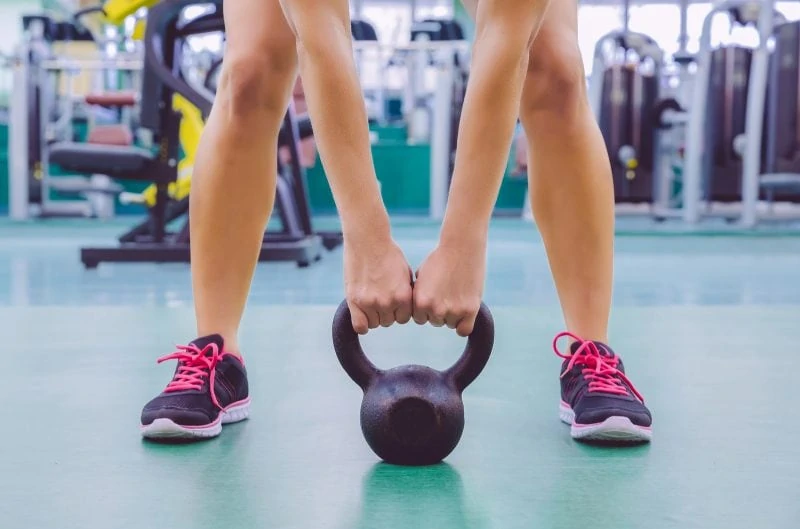 #4 Increases your metabolism
A 2003 study showed that drinking about 17 oz of cold water can increase the metabolism by 30%. A faster metabolism often equals more energy too!
#5 Increased Energy
Dehydration can often lead to a "slump" where you feel tired without much energy. This is because water is so vital for your body to function well.
The next time you feel fatigued, try drinking a glass of water. Even better, stay hydrated so you don't experience that slump in the first place!
#6 Weight Loss
Sometimes, we may feel hungry when we're actually in need of water, not food. By drinking a glass of water, you can reduce hunger and reduce how much you eat. The next time you're feeling hungry in the middle of the morning, try drinking a glass or bottle of water and wait 20 minutes. You may forget you were hungry!
You can also drink water before eating a meal. You may eat less just because of this!
These simple tricks alone can help you eat less and as a result, lose weight.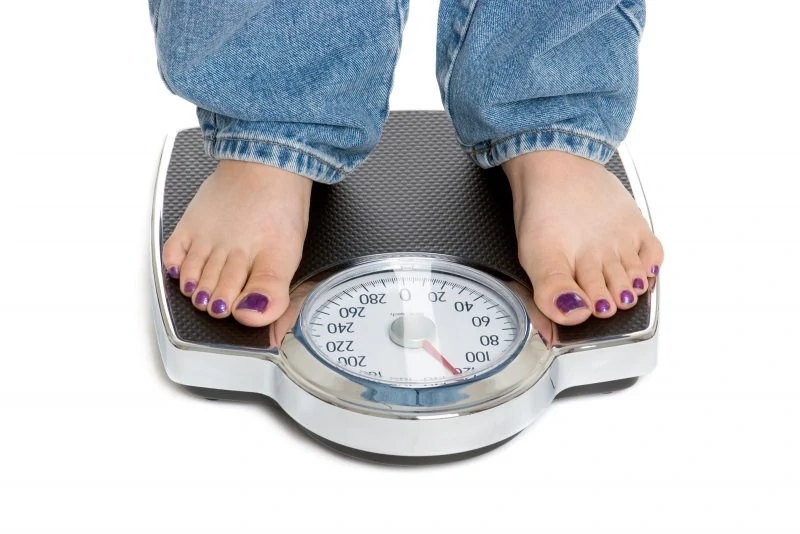 #7 Reduced Headaches
A common cause of headaches is dehydration or fatigue. Drinking more water can help with both of those issues.
Whenever one of the kids comes to me complaining of a headache, I always encourage them to drink some water before we do anything else. Most of the time, water does the trick.
#8 Improved Cognitive Function
Drinking enough water may even improve cognitive function! While the jury is still out on whether this is true for everyone, a 2012 study found that undergraduate students who brought water into an exam improved their grade simply by staying hydrated.
Now you know just how helpful staying hydrated is. But how do you stay motivated? What if you don't like drinking water?
I'm with you there; I've never been a big fan of drinking plain cold water. It's okay for a little while, but it can get boring very quickly. And I like variety.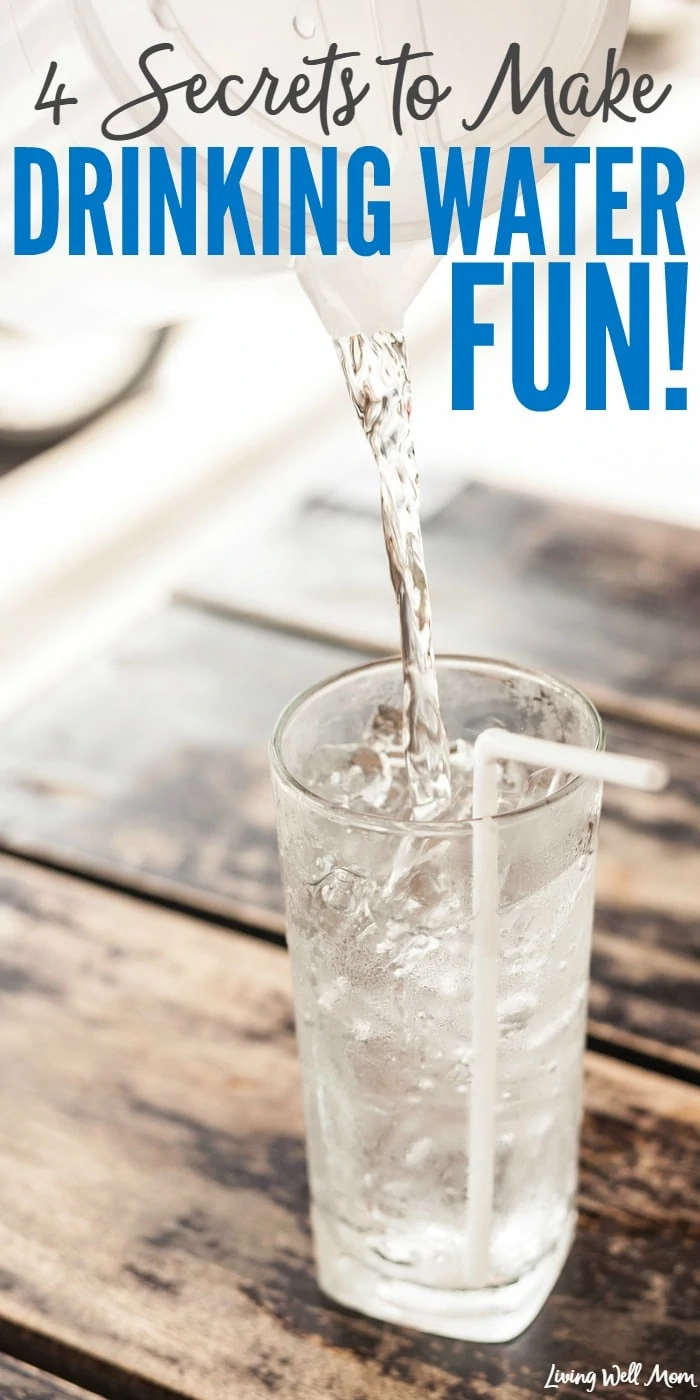 Here's How to Make Drinking Water More Fun!
#1 Add flavor to your water.
If you're tired of plain old water, there are many ways to jazz up your water without adding extra calories or junk. Here are a few ideas to inspire you:
Add a sprig of mint or a sliced lemon to your water.
Squirt a couple drops of lemon or lime juice into your water.
I also like to add a drop of lemon essential oil to my water bottle. It adds a perfect lemon flavor and another benefit (lemon essential oil can aid digestion and even help "cleanse" the body.)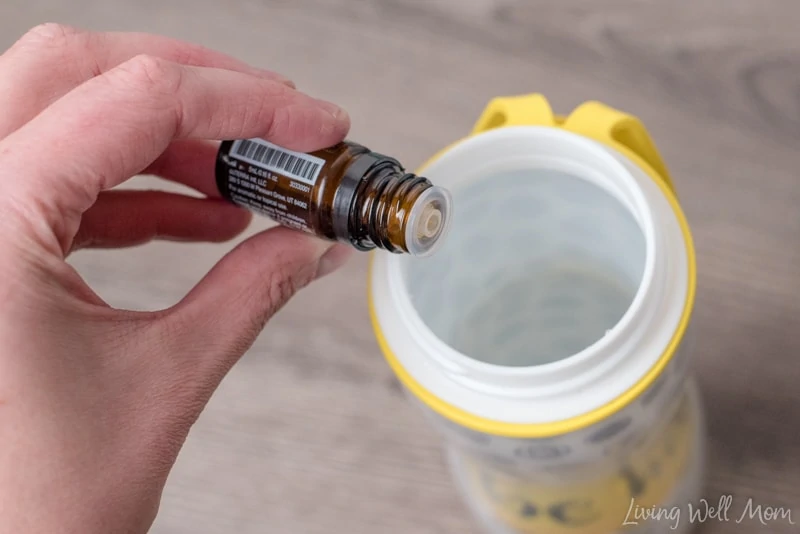 You can also make fruit-infused water. The easiest way to do this is to add a few pieces of your favorite fruit (strawberries, raspberries, watermelon, etc.) to cold water. Let it sit for 20-30 minutes. Strain out the fruit and enjoy your fruit-infused water!
#2 Get a new water bottle.
Get something pretty or practical, find something YOU love when it comes to your water bottle.
Check out 50 Strong Simply Better Bottles. They have all kinds of water bottles, from straws that get Every Last Drop to a water bottle that mixes without leaving clumps, to innovative water bottles for every activity.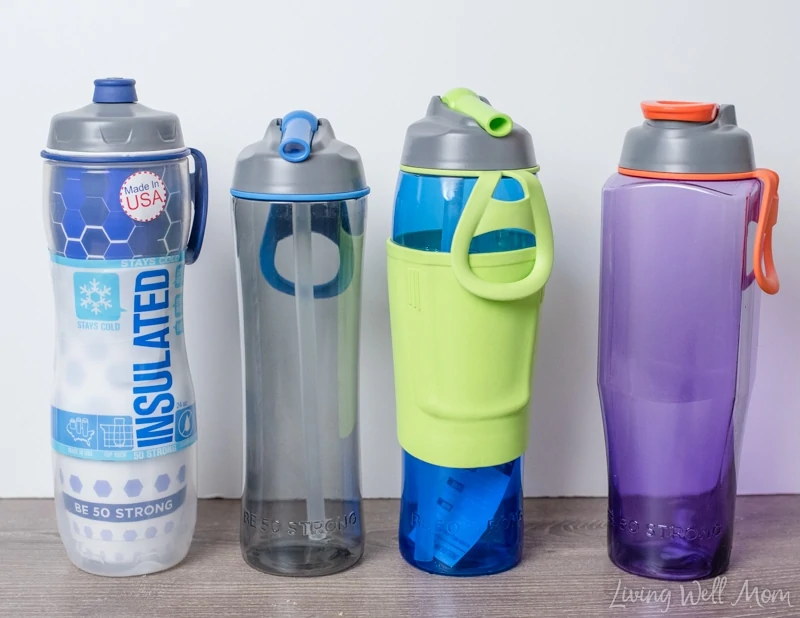 Here are a few of the most popular water bottles from 50 Strong:
The Gym Bottle has a secret pocket to hold your cards, cash, and even keys.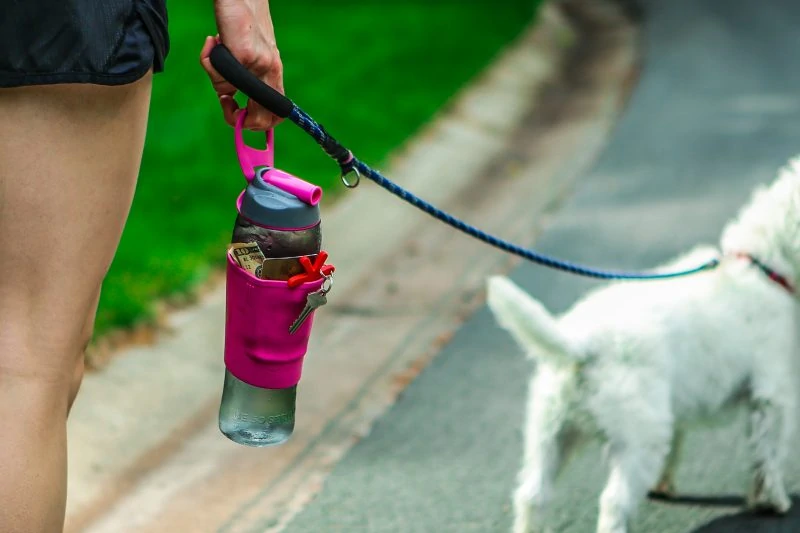 The Big 36 / Chug 36 contains more than half of the recommended 64 oz a day.
The Insulated bottle keeps your water very cold and has stylish designs.
The Mix It Up is a 24 oz bottle that has a unique tornado shaped mixer that results in better, easier mixed smoothies and protein shakes.
Why 50 Strong Simply Better Water Bottles are awesome:
every water bottle is under $13
BPA-free and durable Tritan plastic
mix 'n' match parts
easy two finger carry
top-rack dishwasher safe
designed to fit in most cup holders and kitchen cabinets
100% designed and made in the USA
10% of every water bottle purchase is donated to the 50 Strong Foundation
The 50 Strong Foundation is a non-profit foundation offering scholarships to people interested in pursuing careers in manufacturing. With an emphasis on empowered training and education to further careers, the foundation seeks to encourage workers to change America through manufacturing.
50 Strong Simply Better Bottles sent me a few water bottles to try out and I love them. They are so handy and perfect for busy moms.
I can't decide which one is my favorite – the pretty pink "Mixer bottle" or the insulated "Be Happy" water bottle.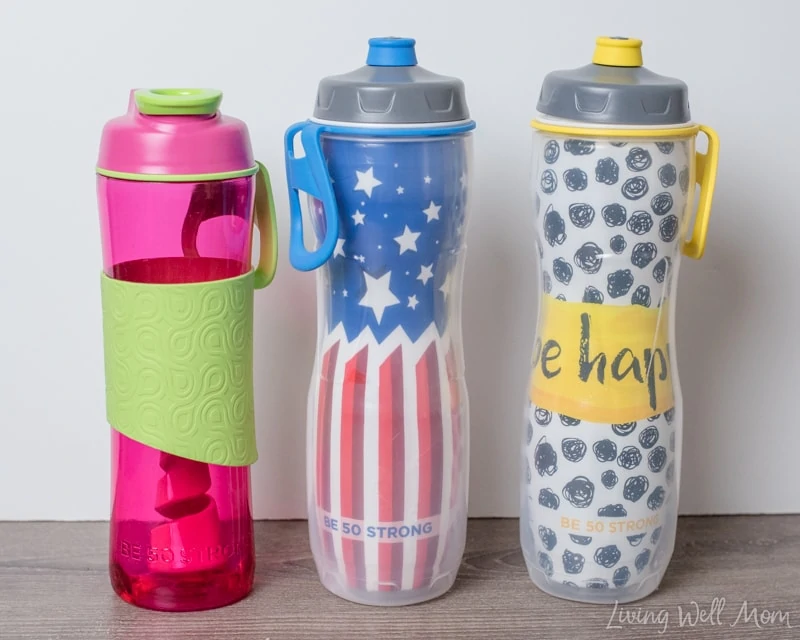 #3 Keep water easily accessible.
Bring your water bottle with you when you run errands. Keep it on your desk as you work.
The easier it is to reach your water bottle, the more likely you are to stay hydrated.
#4 Make it a habit of drinking water regularly
If you add drinking water to your routine, you'll make it a habit and won't even think about it anymore. One easy way to do this is to drink a tall glass of water as soon as you wake up in the morning. This is an excellent way to jump-start your body.
I do this every morning and I've noticed I wake up a lot faster since I've started.
#5 Make it a challenge
One of the best ways to begin a healthy, new habit in your life is to make it a challenge and add accountability to it. Ask a friend to join you for a 30-day hydration challenge. You can motivate each other to do it!
You can also join 50 Strong's CEO, mom entrepreneur, Ashley Thompson with her 30 Hydration Challenge. For the month of April, she challenged herself to drink 64 oz of water every day. She's sharing weekly Facebook live videos and offering giveaways for a chance to win Simply Better Bottles. Check out the 50 Strong Facebook page for more information.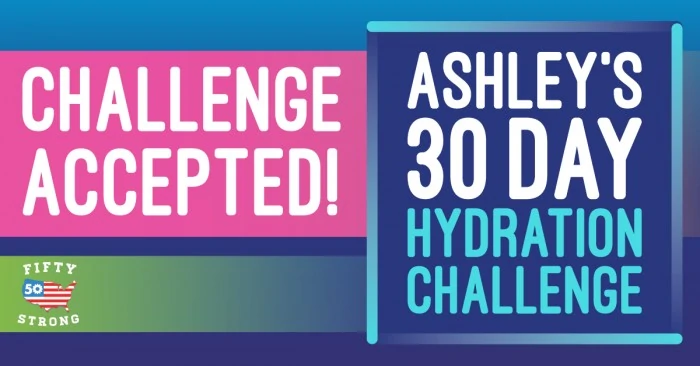 Will you join me, Ashley, and many others in a 30 Day Hydration challenge?
You can start any time of the year – summer, winter, fall, or spring; drinking water will always benefit you!