Nothing is worse than opening up your fridge and catching a whiff of strong smells. It has happened to me a few times before…ick! It was enough to make me whip up a DIY fridge deodorizer that leaves a clean aroma in your fridge.
This fridge deodorizer is made with essential oils that will keep your refrigerator smelling fresh. Plus, no bright orange box of baking soda hanging around your fridge required! Today I'm going to show you a much cuter way to deodorize that also incorporates the smell of citrus with fresh lemons.
What is a fridge deodorizer?
A fridge deodorizer will help curb the aroma of any leftover meals filled with strong-smelling ingredients like onions, or garlic, or even the foul odor of a dish in the bottom drawer that just hasn't been cleaned out yet, but should have like a week ago. 😉
There are several different things you can use for odor removers, but after trying multiple, this is my favorite. This deodorizer is cute, easy, and very inexpensive to make! And, more importantly…it works!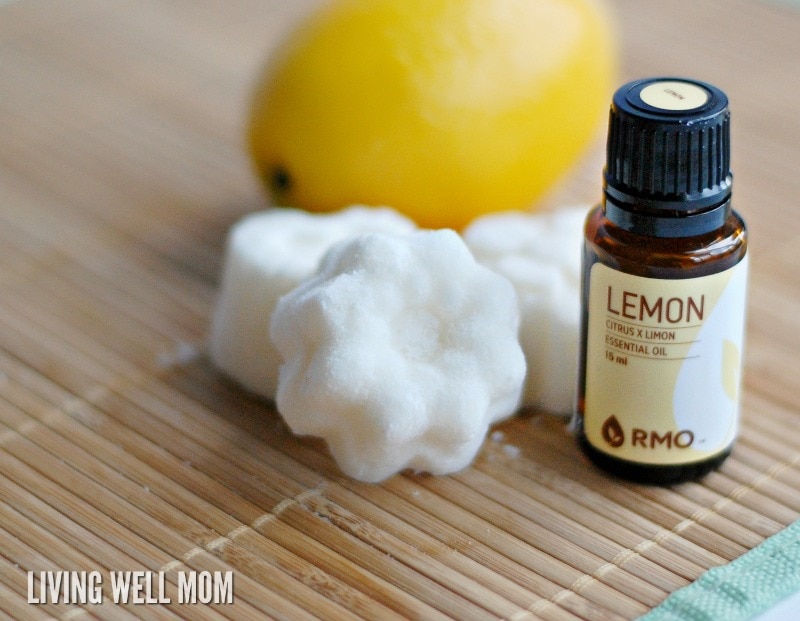 Want another super simple deodorizing project using essential oils? Give this DIY poo pourri bathroom spray a try. It really works!
Supplies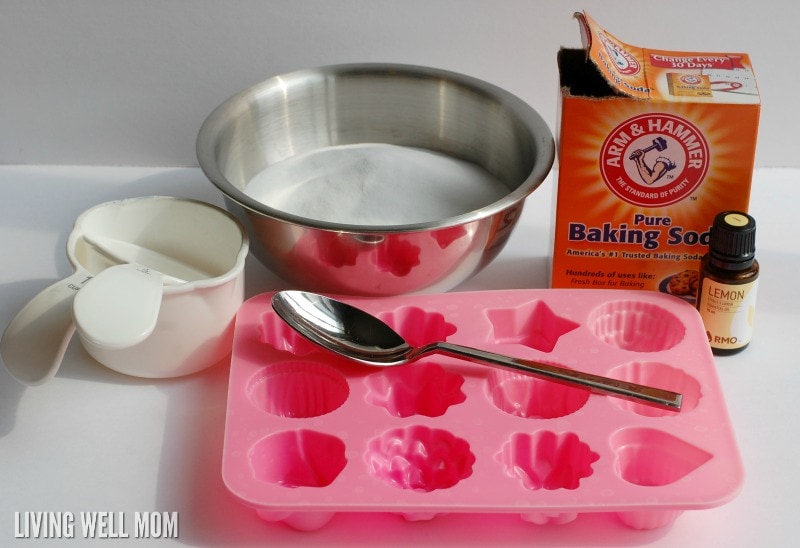 How to Make a DIY Refrigerator Deodorizer
Your days of unpleasant odors in the fridge are long-gone with this deodorizer. You'll love the fresh scent and be amazed at just how easy these are to make.
Start by pouring your 2 cups of baking soda into a small mixing bowl.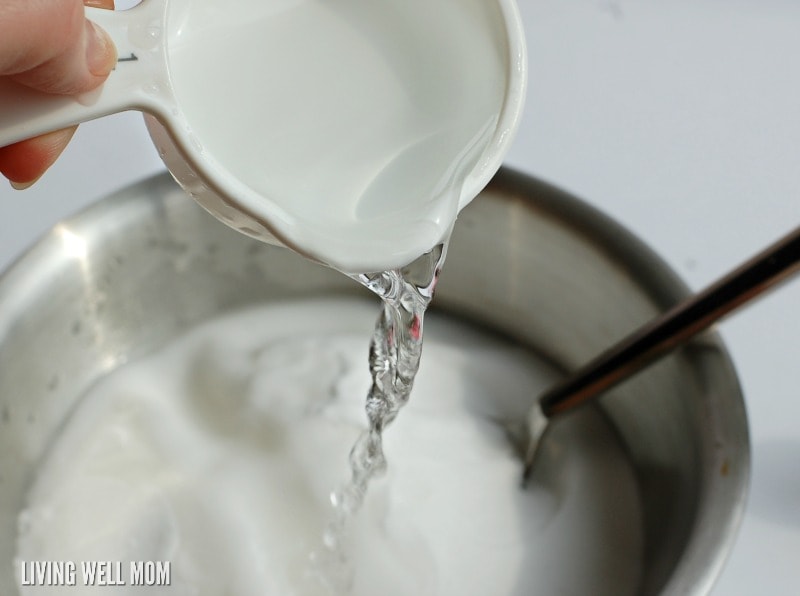 Next, add 1/3 cup of water.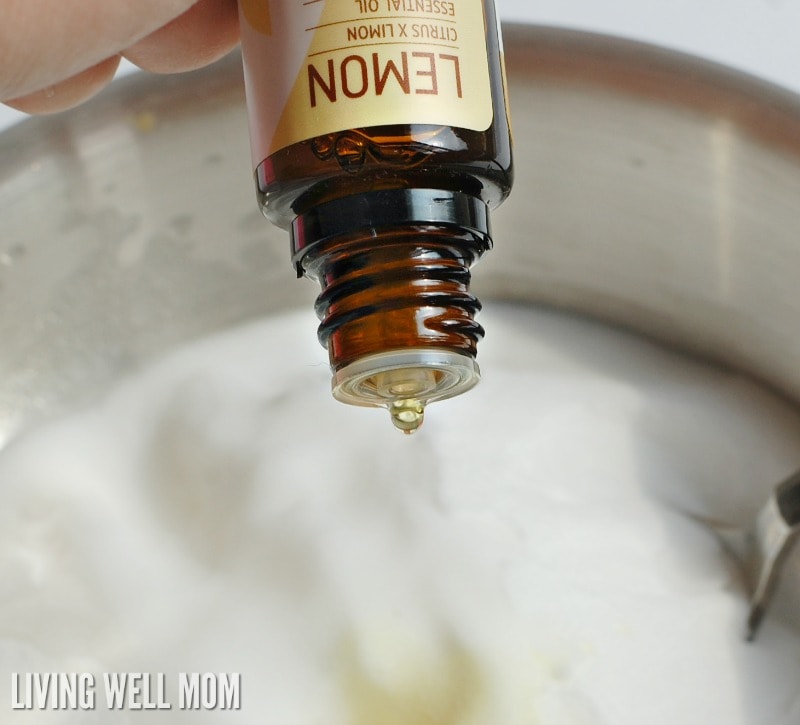 Then add 15-20 drops of lemon or purify essential oil.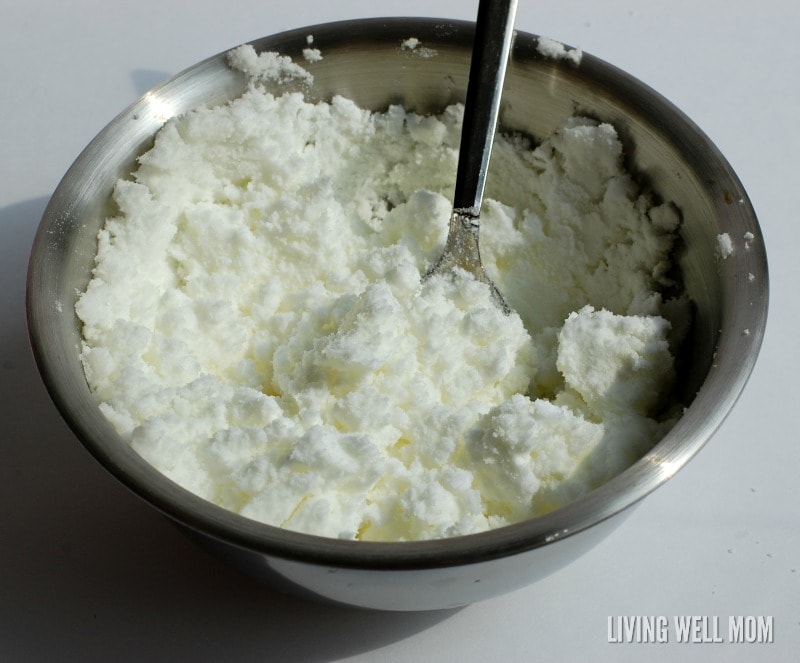 Stir that well until you get a wet sand consistency.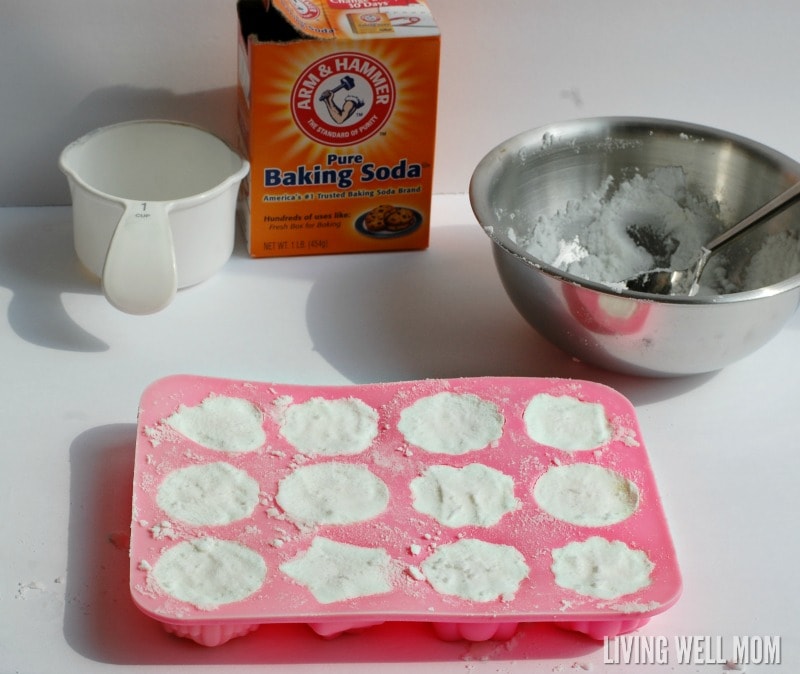 Then you need to pack the wet baking soda as tightly as you can into the silicone mold. Let this sit for at least 2-3 days for the outside to be dry; otherwise, they will just crumble in your hands.
I actually put mine in a 170-degree oven for 2 hours to help dry them faster. In case the centers are still not dry enough, I recommend putting the silicone mold in the in the freezer before you pop them out of the mold to be sure they hold their shape.
Then, keep them out in the air for a few more days to be sure they are dry.
Storage
Once they are fully dry, store them in an air-tight container and pull out one at a time for deodorizing purposes.
How to Use This DIY Fridge Deodorizer
To use them, put one on a small plate in your fridge. Keep the rest stored in an airtight container in a cool and dry place.
I suggest replacing these about every 30 days or so (depending on how much garlic you cook with 😉) Then it's time to toss it and get out another one from storage.
I want to experiment placing these in other areas like the bottom of my bathroom garbage can, or a shoe shelf (or other potentially stinky areas in our homes) and see if these cute little baking soda flowers do the trick!
If you try these in other areas other than your fridge, be sure to let us know in the comments!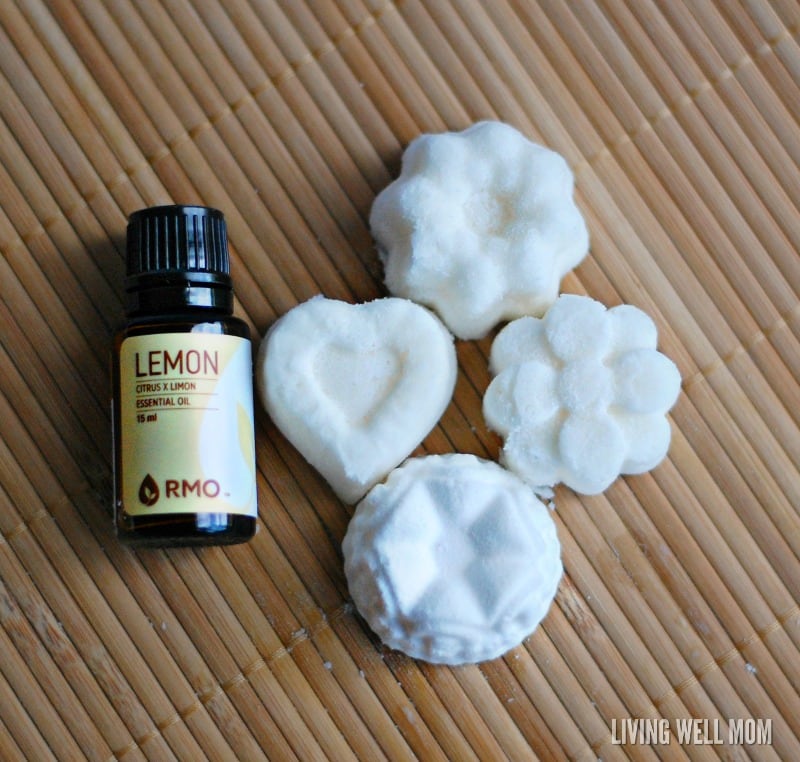 Alternative Method
If you don't want to bother with the silicone mold – there is one way that is even easier to make a cute refrigerator deodorizer. This one just requires an empty plastic spice container. The cheap spices that you can get from the Dollar Tree have great containers to use.
Just empty out the spices and wash with warm sudsy water. You can use the lemon essential oil to also help get the label off of the old spice container too. A few drops of lemon oil rubbed around the container with some hot water and a scrubby sponge took the label off easily for me.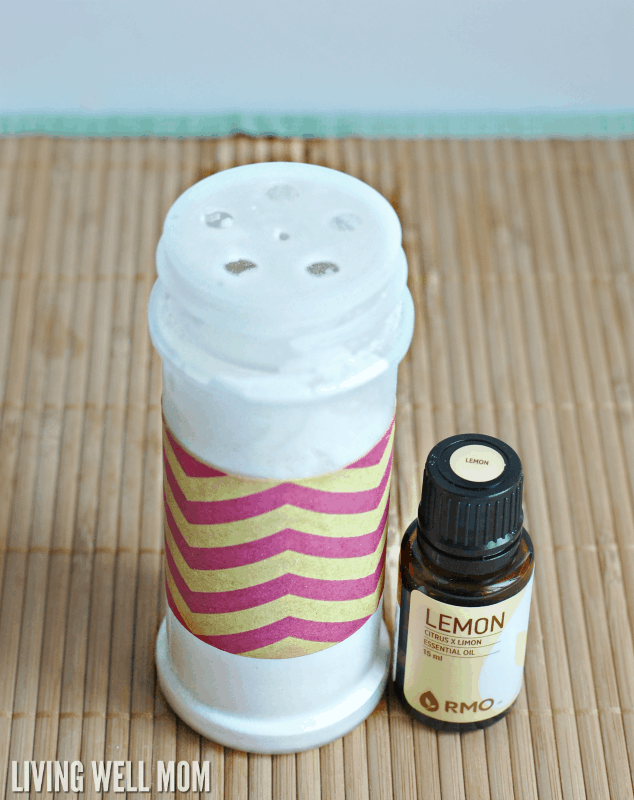 Then instead of adding your baking soda mixture to the silicone mold, just add baking soda + essential oils to an empty spice container and be sure to leave the top off when it is in your fridge. That way the air holes will "soak up" any intense odors. You can shake this maybe once a week to stir up the powder and get some new surface area exposed to absorb odors.
I added some cute chevron tape to the outside of mine, but you may want to label it too so no one mistakes it for salt or something else they would mistakenly add to their food for flavor!
More Ways to Freshen Up Your Home