Hey everyone, I'm Amanda and I blog over at Big Family Blessings, where I share about life as a single Momma to half-a-dozen. We love making homemade gifts for all the special people in our lives, so today my daughter, Rebekah, and I are going to share a tutorial for an adorable DIY Hot Chocolate Snowman.
This DIY Hot chocolate Snowman makes a great gift for teachers and babysitters. Who doesn't love a yummy mug of hot chocolate topped with mini marshmallows? This gift reuses baby food jars to create an adorable snowman filled with fun hot chocolate mix-ins, like mini marshmallows and white chocolate chips. Add a can of hot chocolate wrapped as a snowman face and you have a super cute gift that anyone will adore!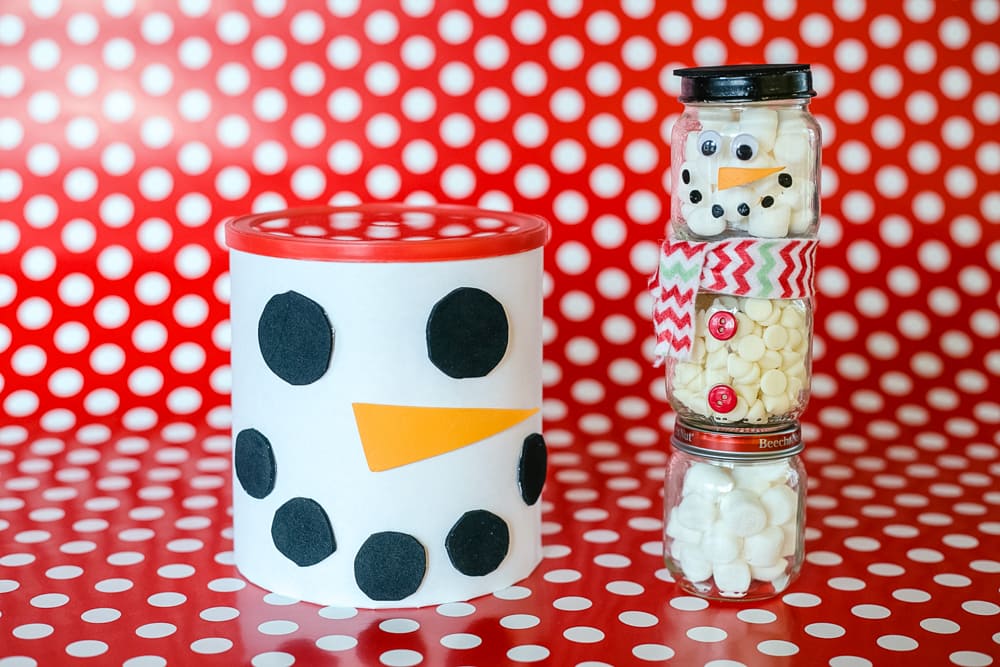 What You'll Need to Make the Decorate Hot Cocoa Can:

Directions:
Cut a piece of white construction paper to fit the can of hot chocolate. Tape or glue it around the can.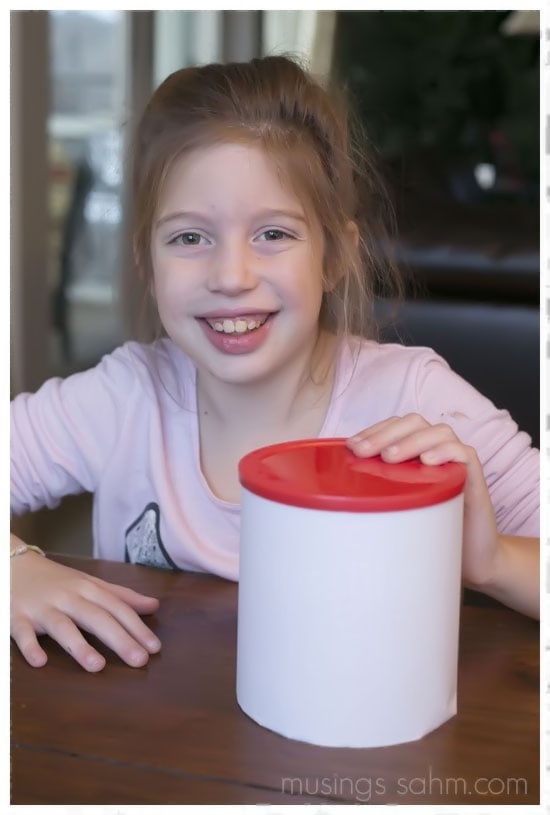 From the black foam, cut 2 large circles from black foam for the snowman's eyes and 5 smaller circles for his mouth. (I traced half-dollars and quarters for my circles.)
From the orange foam, cut a triangle for the snowman's nose.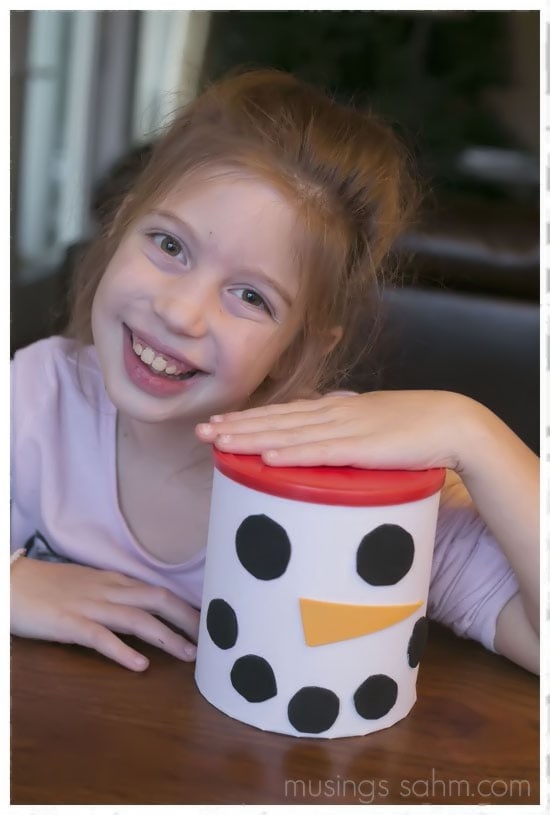 Place the foam pieces on the hot chocolate can to form the snowman's face. We used self adhesive foam, which made this part of our craft quick and easy. If you don't have self-adhesive foam, regular foam and some craft glue will work fine. In fact, make the snowman face from any art supplies you have on hand- construction paper, or even just draw his face onto the can with markers!
That's the hot cocoa container, now let's get to the other snowman set.

What You'll Need to Make the Hot Cocoa Snowman:

Directions
Choose one baby food jar for the snowman's face. Paint the lid black on the outer edges.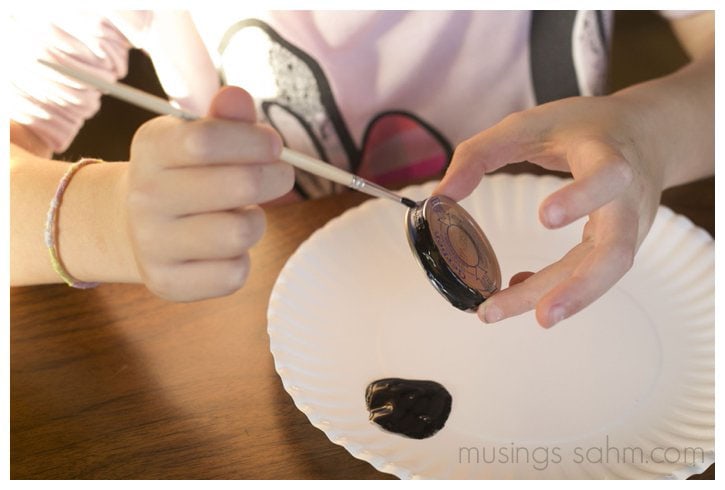 Using the back of your paintbrush, dot black paint on the baby food jar for the snowman's mouth.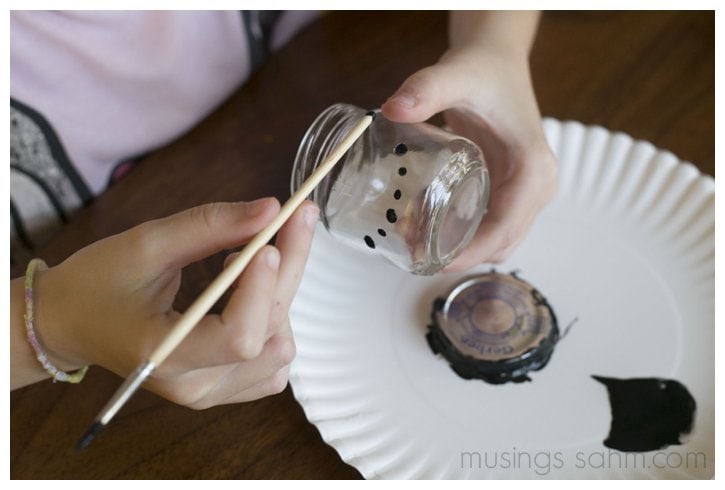 While your paint sets, glue two small buttons to another baby food jar.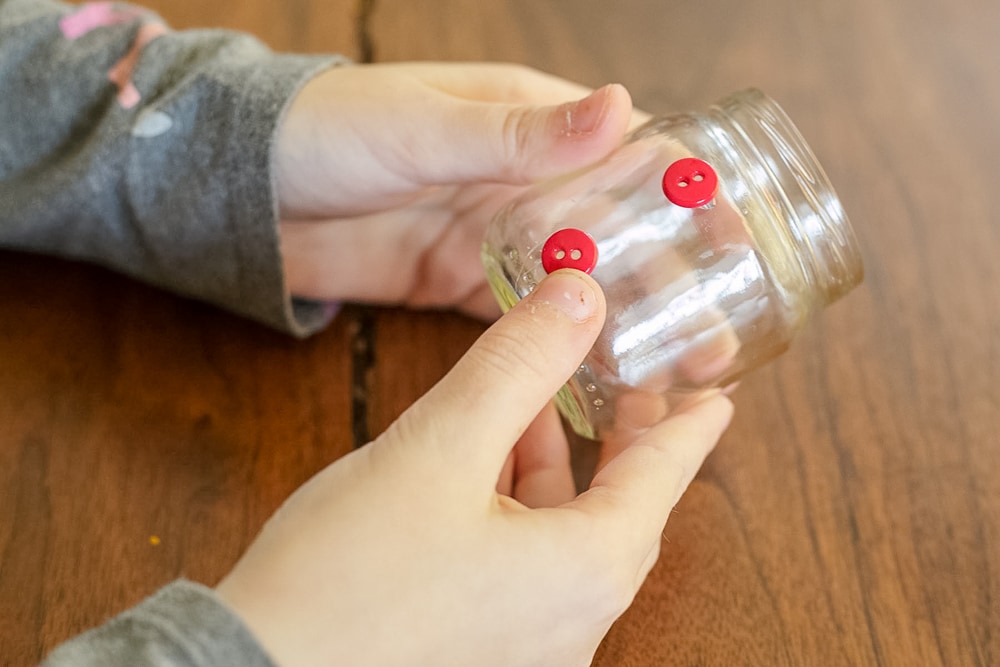 Cut a circle of black foam to fit the top of the baby food jar. Glue it to the top of the jar that you painted black in step 1.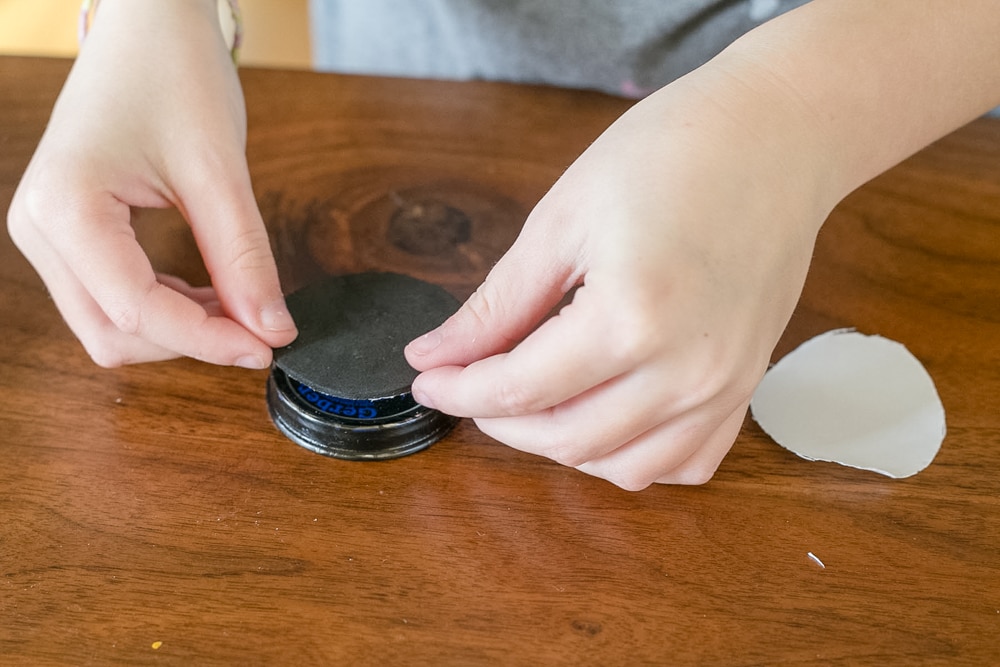 Glue two goggly eyes and a small triangle of orange foam to the snowman's face.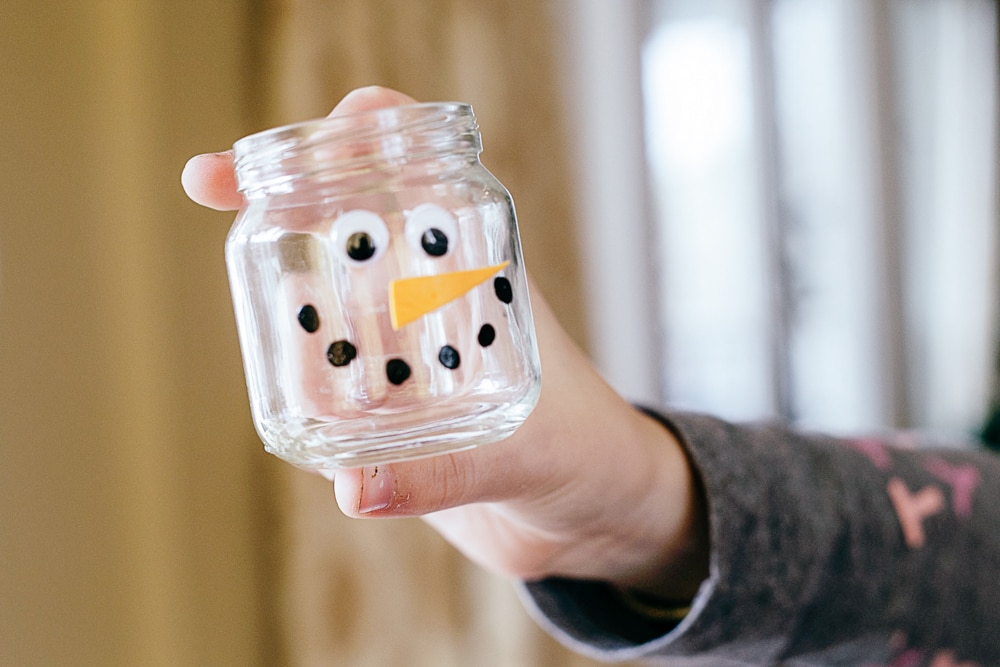 Glue a jar lid to the bottom of the jar with buttons on it. Also glue another jar lid to the bottom of the snowman's face.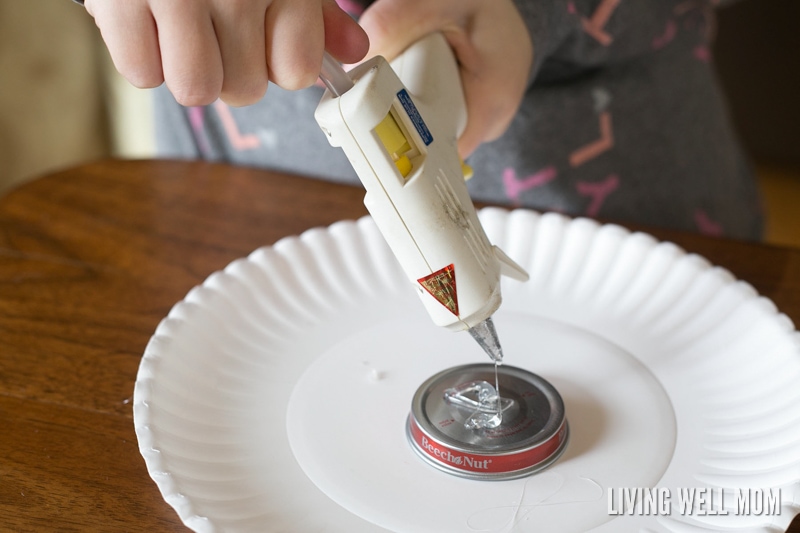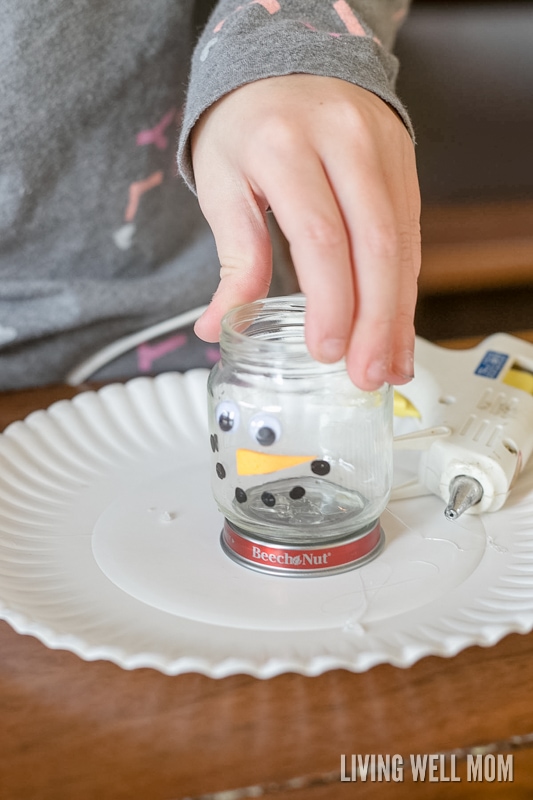 Pour mini marshmallows into the undecorated jar, and into the snowman's face jar.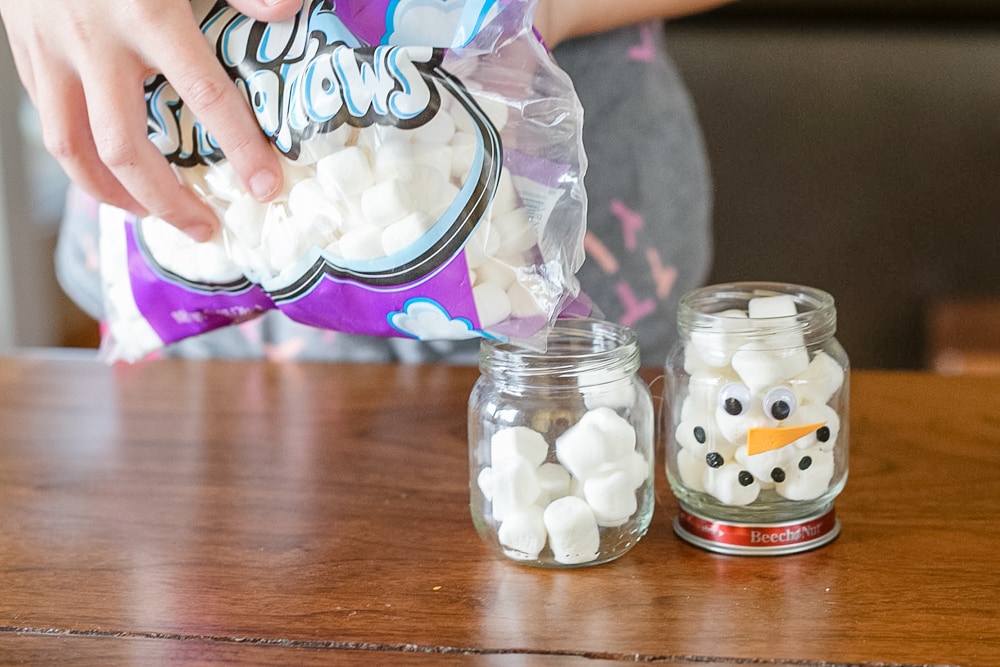 Pour white chocolate chips into the jar with buttons.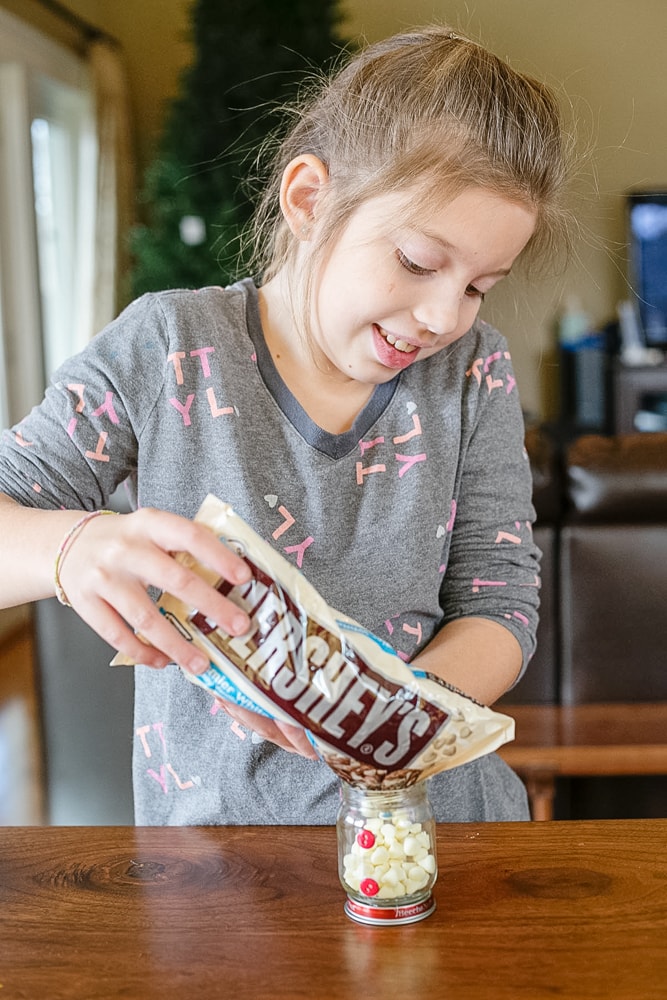 Screw the jars together to form your snowman.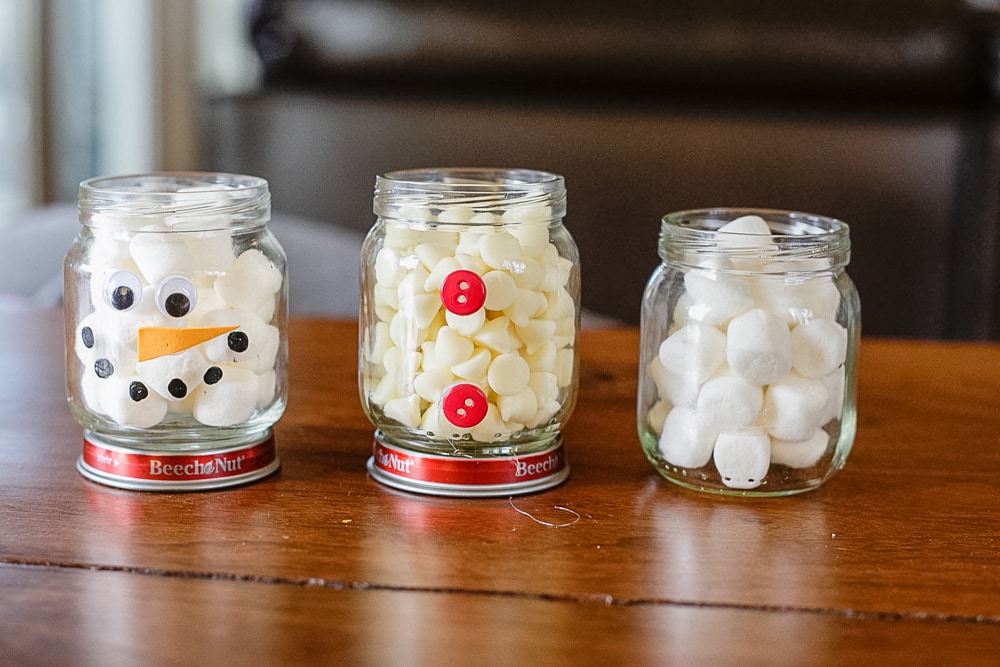 Cut a length of felt or fabric approximately 11 inches x 1 inch. Cut fringe into the short edges. Tie the scarf around your snowman's neck.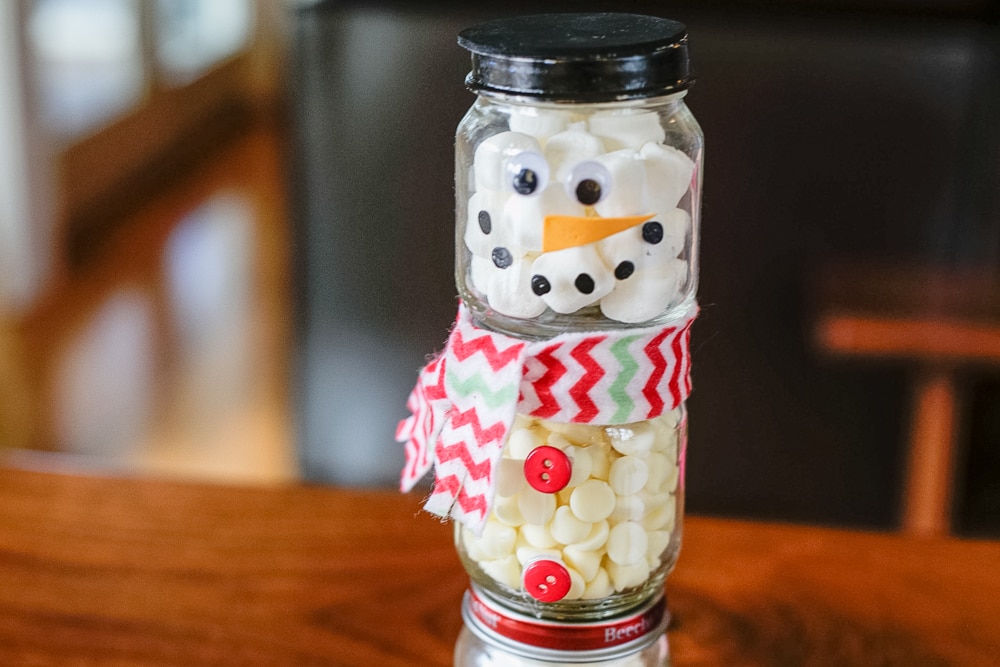 There you go. Isn't he adorable?!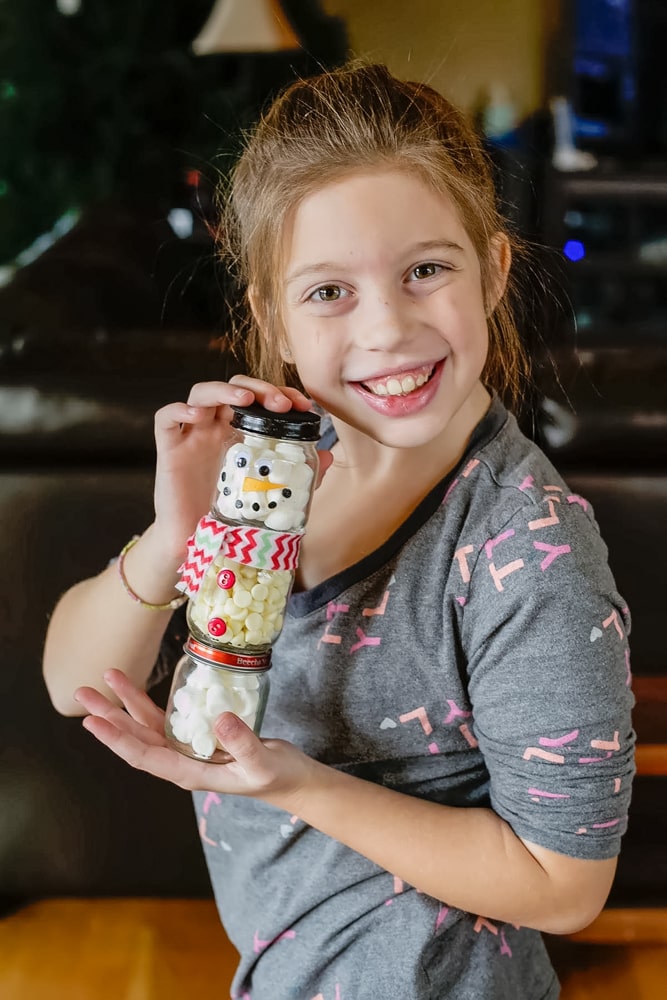 I can't think of a more adorable way to gift hot chocolate this Christmas! And, who doesn't love a yummy mug of hot chocolate topped with mini marshmallows? A special teacher or babysitter in your life is sure to love this DIY Hot Chocolate Snowman Gift!
Looking for another fun snowman-themed activity? Make (and play) this pin the nose on the snowman game. It's so much fun!