I'm going to bet that after you read the title "lice prevention spray", your head began to itch!  I know the thought of lice around makes my head itch!!  If you've ever had to battle lice at your house, you know what a tedious and long process it can be to get rid of these critters from your heads and home.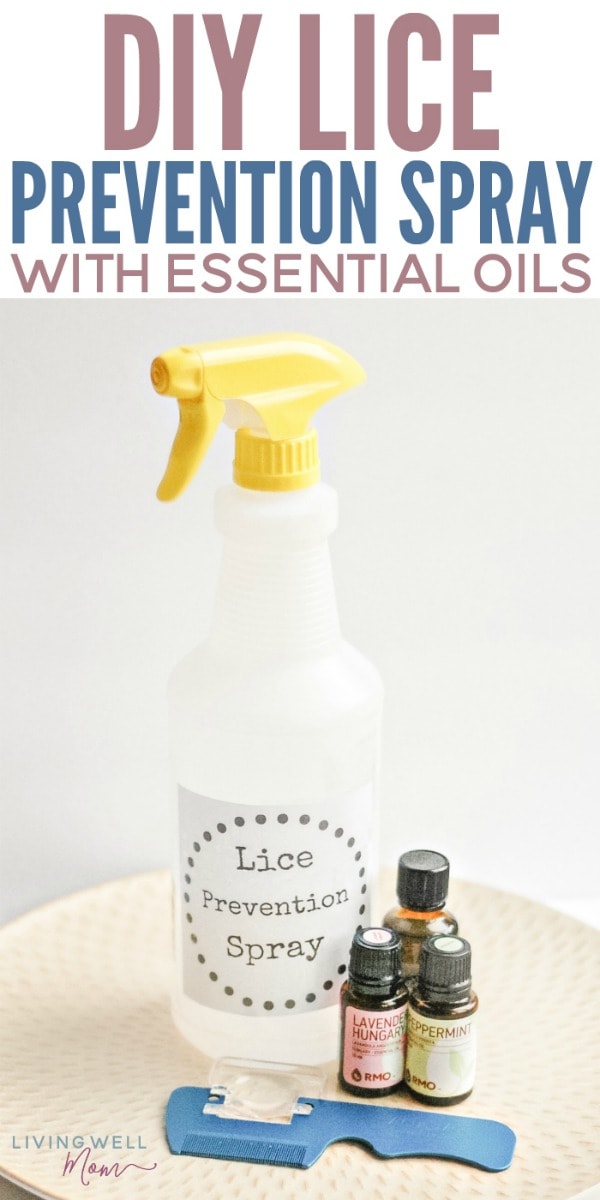 Lice can hit any household – whether you are the cleanest in the neighborhood or not (a common myth that you only get lice if you live in a dirty home, but it's not true).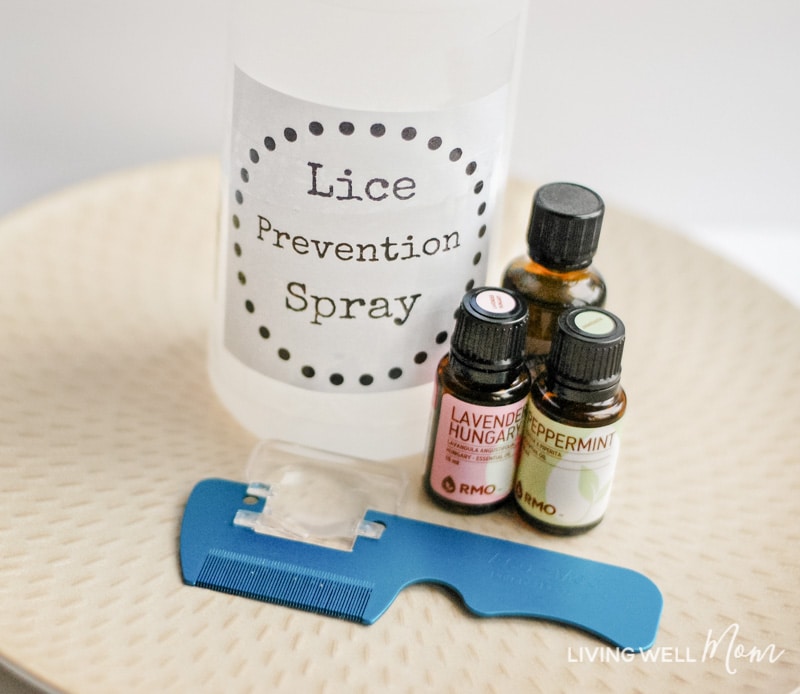 I have heard many horror stories from friends of what a time consuming and labor intensive process it is to search for and comb out knits.  Plus you have to wash and re-wash clothing and bedding and are on edge each time you check ahead in case you find an egg or adult still lurking.
It's not fun to tell friends and family that you have lice.  There is still a stigma attached and some people will just treat you like you have the plague!
So let's try to stop this lice battle before it starts with this lice prevention spray with essential oils. This lice prevention spray is one way to be proactive, especially if you have heard of a case of a friend or family member battling or even if there are cases at school you are worried will spread.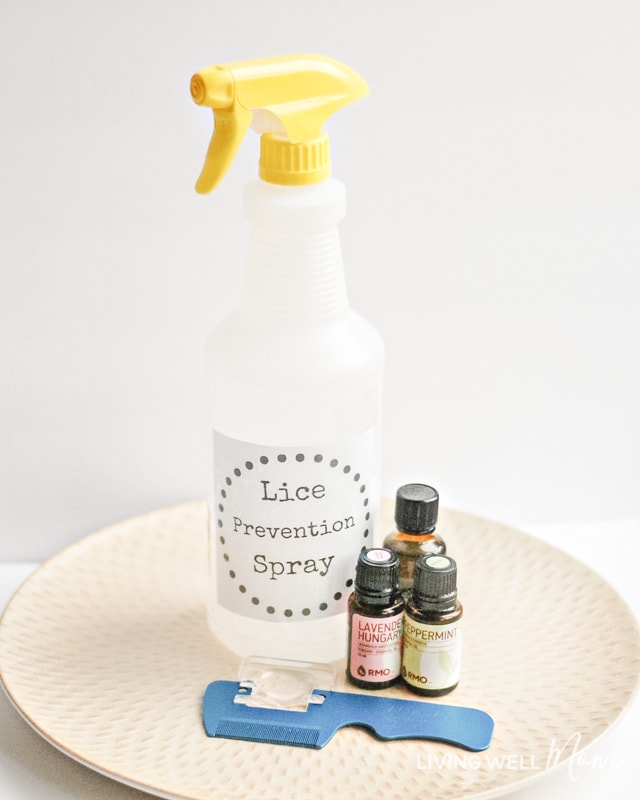 I am not a medical professional and the information presented here is merely for educational purposes and not intended to replace medical advice. It is your responsibility to do your own research, consult with your doctor, and make safe decisions for yourself and your family.
Materials you will need to make your own lice prevention spray: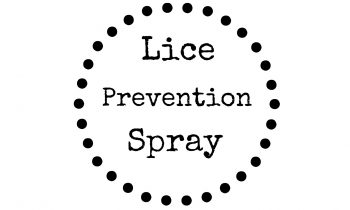 I also created a label which you can print out and tape onto your spray bottle so you know what is inside.  CLICK HERE to print it!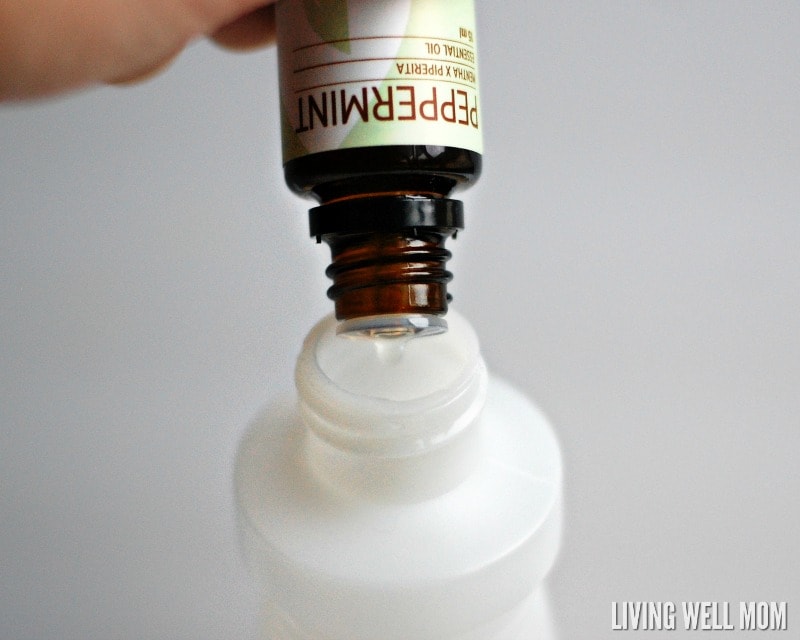 This lice prevention spray is super easy to make – it should take you less than 5 minutes!  Simply add 30 drops of Tea Tree oil, 10 drops of Peppermint and 10 drops of Lavender essential oils to your empty spray bottle.  Then fill the bottle with water up to the 16 oz. mark!  That's it – you're done!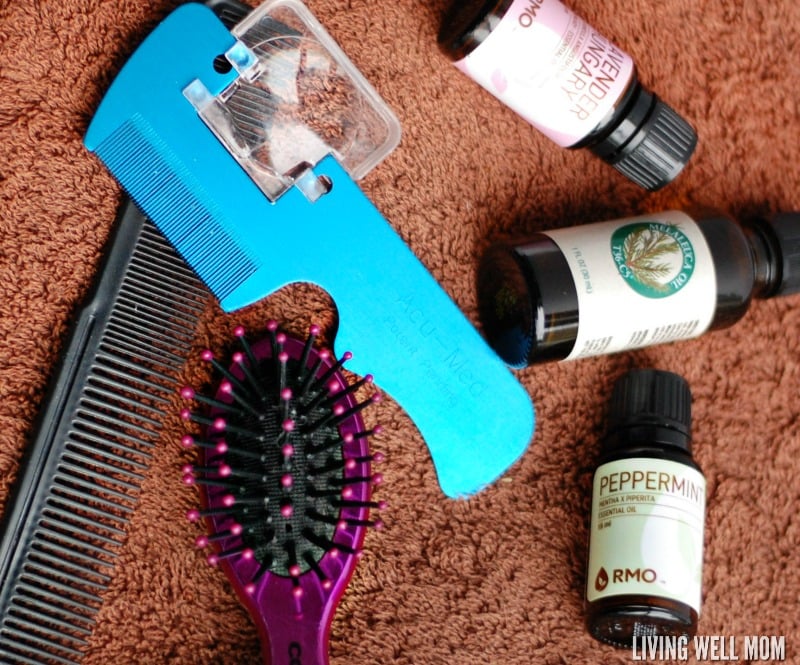 Now you will want to use this on a regular basis and spray your children's hair after washing.  If you know of a case of a friend, family member, or classmate who had lice, be sure to get this out and spray everyone's hair daily to avoid an infestation!
You can also spray this on combs, brushes, and any other hair styling tool that you use around the house or share with one another.  And if you know there are cases going around at school, be sure to spray coats, hoodies, and even backpacks!
Everyone's skin responds a bit differently to essential oils as well, so you may need to change the concentration of oils if this dries out your scalp too much.  If that is the case, I'd cut down the amount of tea tree and peppermint in half.  The lavender shouldn't dry your scalp since lavender is always soothing to the skin.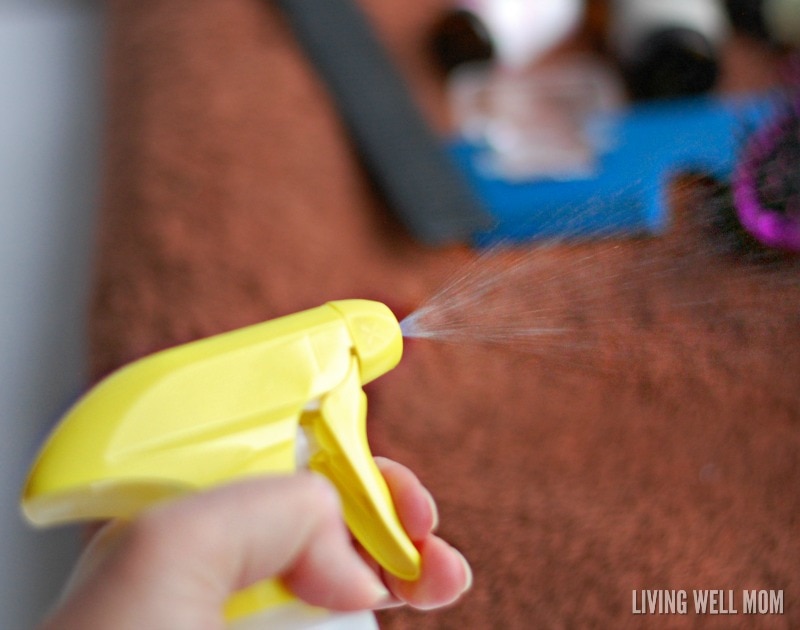 The combination of these three oils are the perfect blend to fend away lice.  They dislike this odor, and will hopefully not set up camp on you or your child's head!  Take note that this is a prevention spray and not a lice treatment.
I cannot make the claim that this spray will get rid of lice once you know there is a case of it in your house.  While these essential oils will help keep lice away from your head, you will need something different if you are actually treating it.
If you have used a spray like this or something similar, I'd love to hear about it in the comments.  I'd also love to hear about any natural lice treatments you have used in the past if you have had your own lice battle in your homes!
Looking for more ways to keep your house healthy using essential oils?  Check out these posts:
DIY Homemade Linen Spray with Essential Oils
Homemade Essential Oil Mosquito Repellent Spray + Roller Blend
DIY Car Air Freshener with Essential Oils
The Simple All-Natural Tick Repellent for Dogs
Natural Homemade Disinfectant Wipes with Essential Oils
DIY Essential Oil Bracelet for Cold Relief
DIY Essential Oil Roller for Immune Support