Looking for an easy fall favor, teacher gift, or just a natural way to pamper your own lips this fall season? Then you won't want to miss this EASY DIY Pumpkin Spice Lip Balm recipe!
You only need 2 ingredients plus essential oils, and about 15 minutes to make this homemade pumpkin spice lip balm. Once you realize how easy it is to make your own lip balm at home in large batches, you'll save money and can cross this item off of your toiletry buying list! Plus you can easily change up the scent and easily make many varieties of your own lip balm!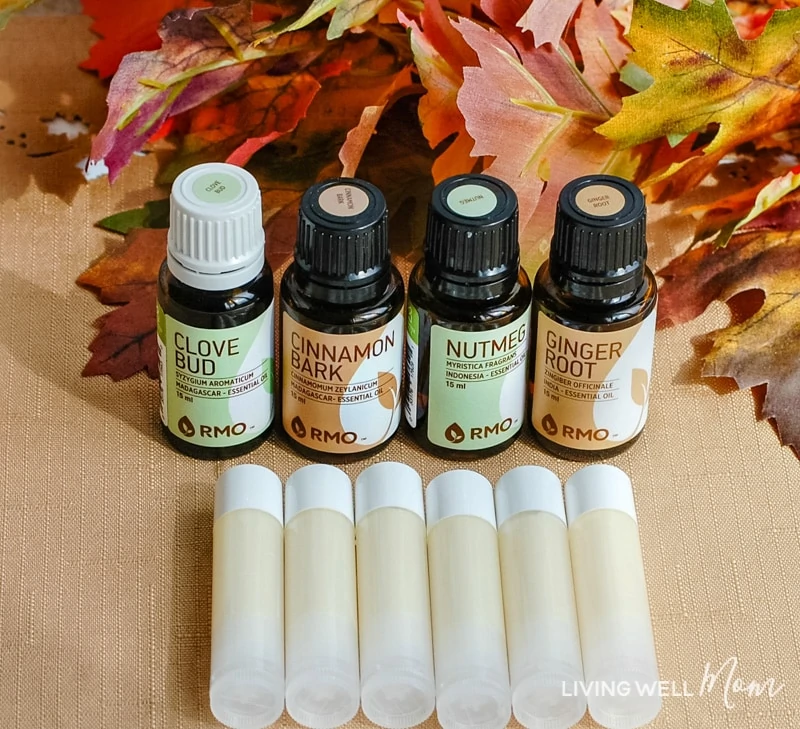 What You'll Need to make DIY Pumpkin Spice Lip Balm: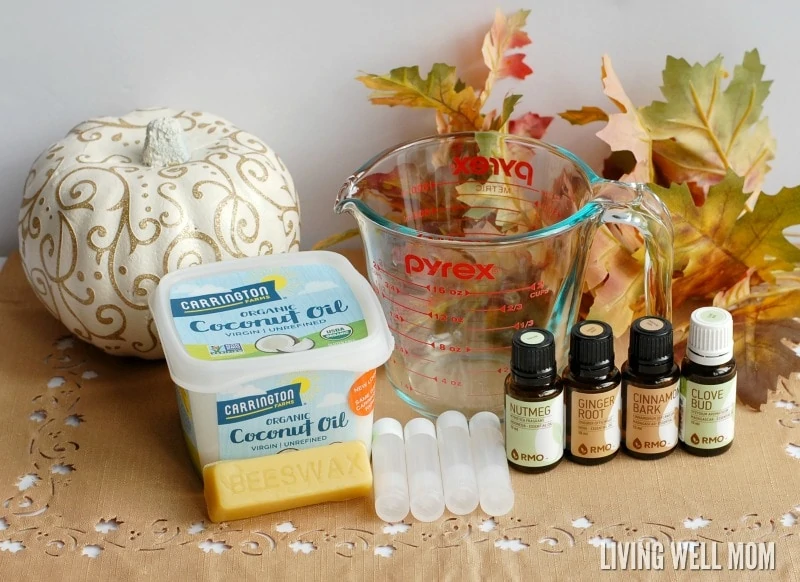 Begin by adding the beeswax and coconut oil into a sauce pan. Heat on low on your stove top until both are completely melted.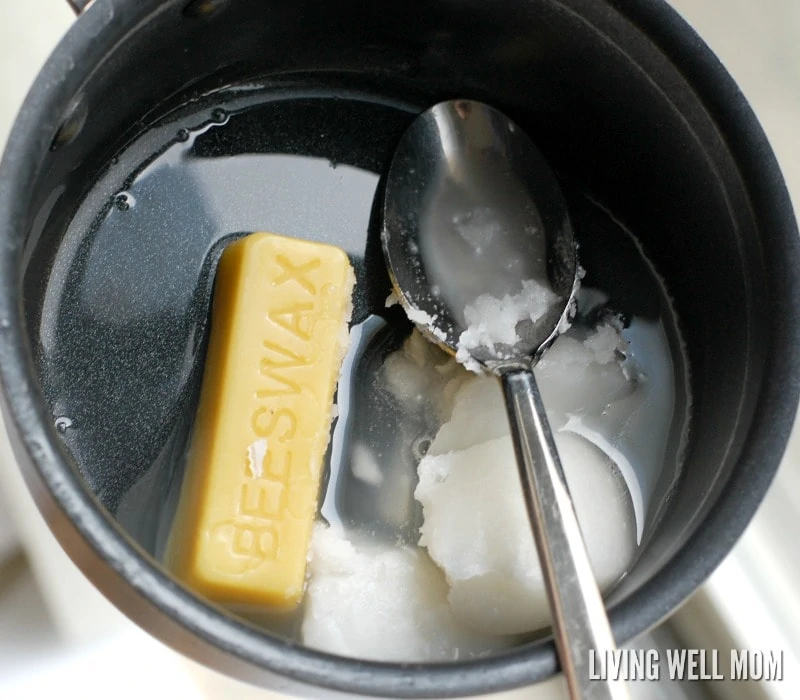 Then pour the melted oil and wax into a glass Pyrex measuring cup with a spout for easier pouring into empty lip balm containers.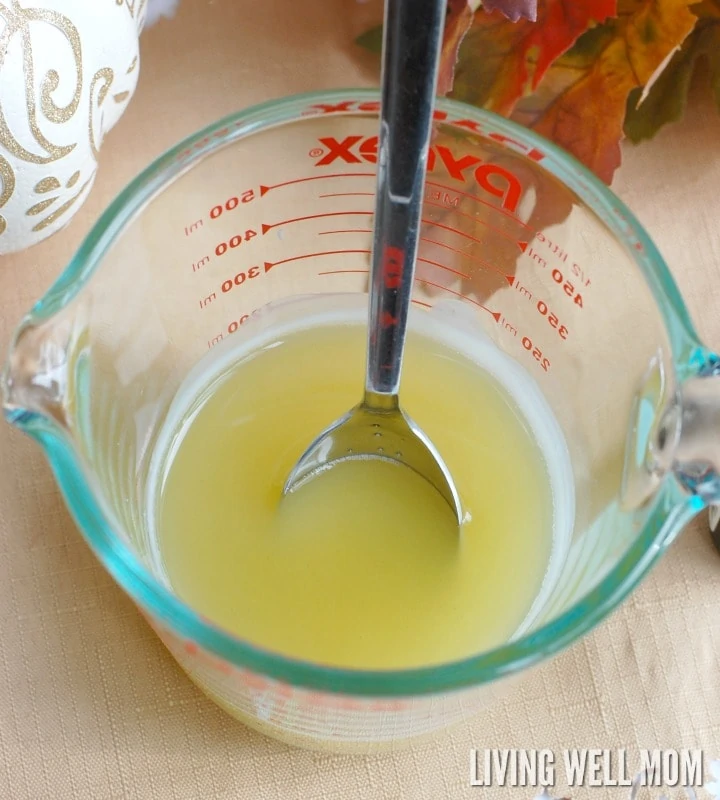 Now it's time to add your essential oils. Add 5 each of Nutmeg, Cinnamon bark….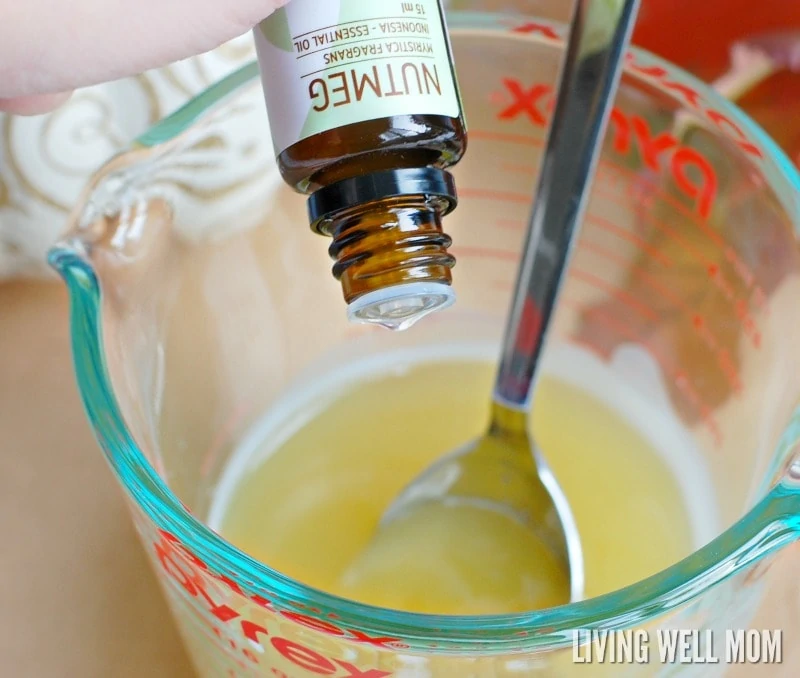 and also 5 drops each of Clove Bud and Ginger Root. The combination of those 4 essential oils gives you the perfect aroma that smells like pumpkin pie!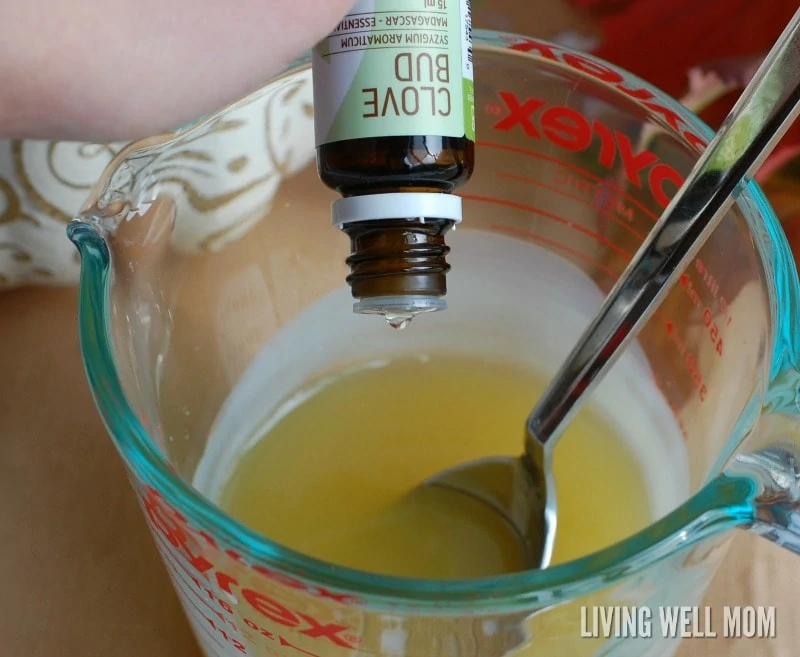 Stir these oils until well blended and then you will need to pour your melted lip balm into containers. For this recipe, I filled these pack of 12 plastic lip balm tubes
and had a bit left over. If you made 5 batches (which is how much beeswax and coconut oil you have enough for), you can make up to 60 tubes of DIY pumpkin spice lip balm!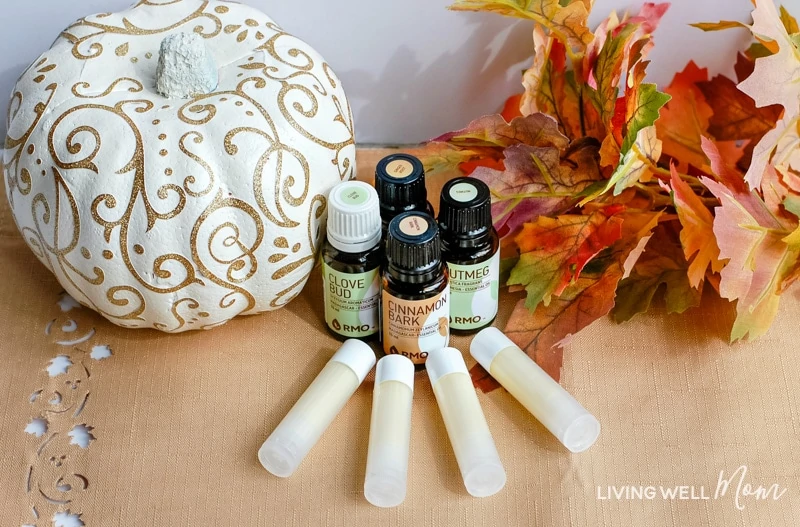 After you pour the melted lip balm into the tubes, cover the tubes and let them cool upright for at least an hour for them to cool and harden.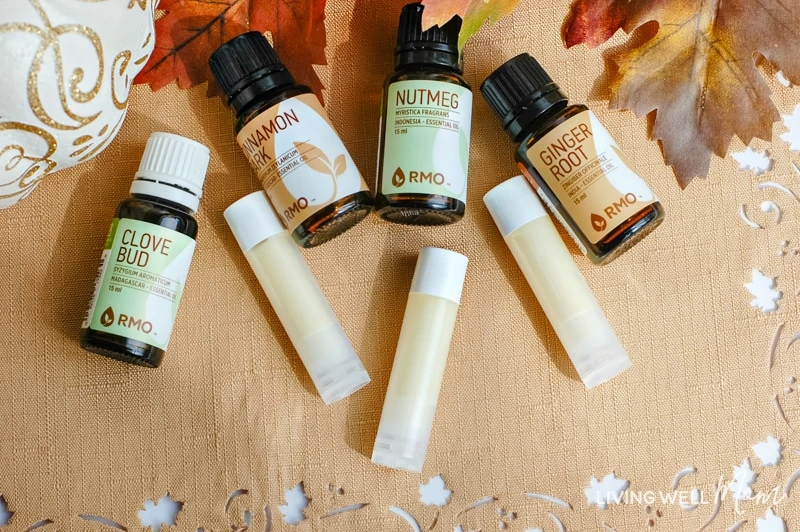 I love the simple ingredients in this homemade pumpkin spice lip balm, and I love it that I smell that ever-so-popular pumpkin spice aroma this time of year! I'm personally a lip balm addict and have tried so many varieties that you can get in the store. This one reminds me the most to the consistency of EOS lip balm
– it's a bit softer than Burt's Bees brand
in my opinion. Plus the money you save by making your own is fantastic!
Another benefit of this recipe is that it is so versatile to try different "flavors." Another fun fall combo to try would be to use orange and clove essential oils.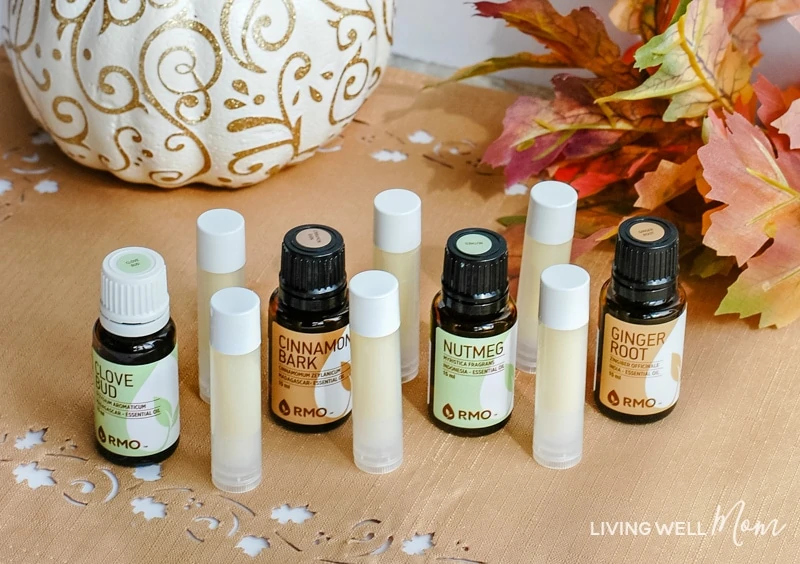 Because you'll make at least a dozen tubes with this batch of DIY pumpkin spice lip balm, you can be sure to pass these around to friends and family, or use these to create a gift basket of other homemade bath and beauty products that you can make at home with your essential oils. A combo gift basket idea could be to make this lip balm, add a few coconut oil lotion bars, and some homemade foot cream with peppermint for a luxurious moisturizing spa-at-home treat!

If you are looking for more bath and beauty ideas to try using essential oils, then check out these posts:
Easy 3 Ingredient Peppermint Lip Balm
Coffee Sugar Scrub with Essential Oils
DIY Face Mask with All-Natural Ingredients