Hey everyone, I'm Amanda, from Big Family Blessings, where life is a little chaotic and a lot of fun. Today my crew and I want to share a fun and easy fall craft with you.
Cooler days and falling leaves have my house feeling ready for fall. And of course, fall means pumpkins! So, when I opened a cabinet in the laundry room and noticed a shelf full of empty jars, I had an idea about turning a bunch of those jars into pumpkins. I've seen several painted jar pumpkins floating around Pinterest, but my kids wanted to help craft. Five kids painting glass jars screamed mess and disaster waiting to happen to me!
After sorting through the craft closet, we came up with these absolutely adorable and very kid-friendly DIY tissue paper pumpkin jars.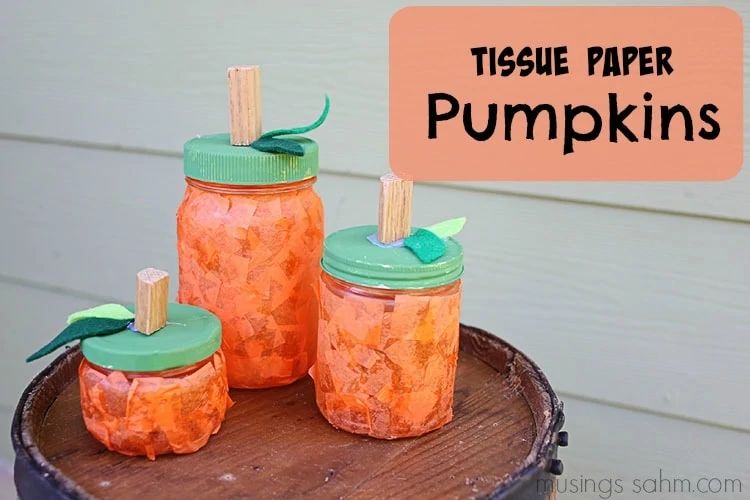 This craft is perfect for kids of all ages. From my 3-year old up to my tween, everyone enjoyed this craft. My littlest girl loved that she could paint glue and stick tissue paper just as well as her big sister.
Another really great thing about this craft is how easily you can use whatever you have on hand. Any size jar works. Aren't these tiny baby food sized tissue paper pumpkin jars adorable?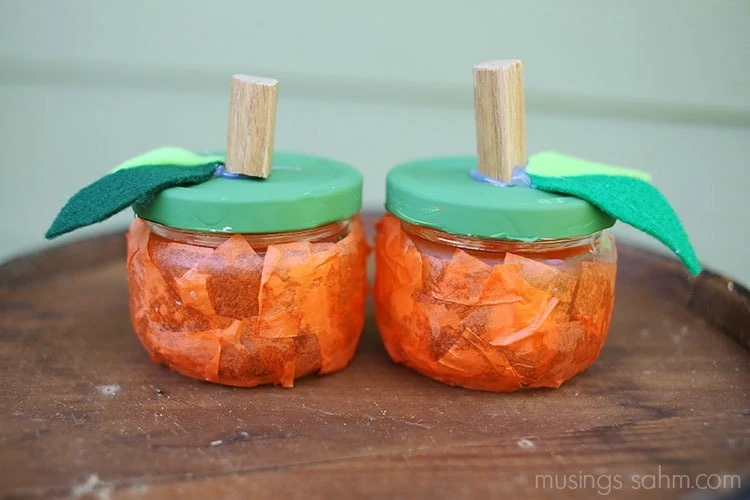 Also, the possibilities for the pumpkin stem are endless. We happened to have scrap wood from replacing the floor molding in our house- any scrap piece of wood will do. Or, if you don't have wood lying about try using an old drawer knob or even a thick branch from the yard!
Supplies:
glass jar with lid
orange tissue paper
green felt
glue
green paint
wood for pumpkin stem
Directions:
Cut or tear orange tissue paper into small squares or pieces.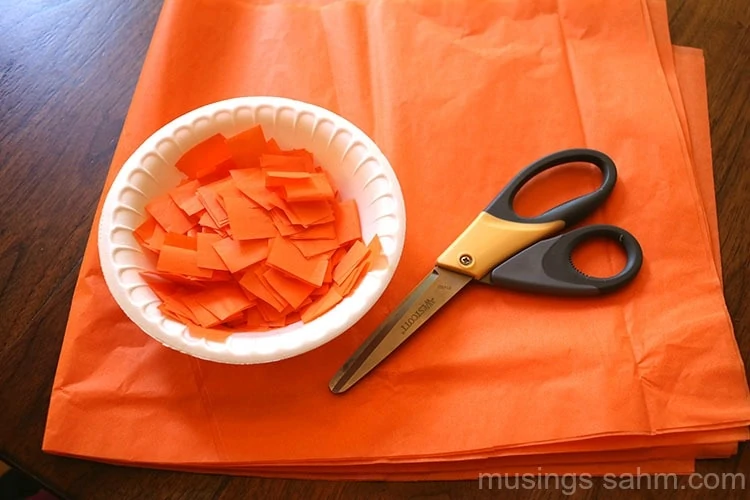 Paint a thick layer of clear drying glue (such as white school glue) on a small section of your jar.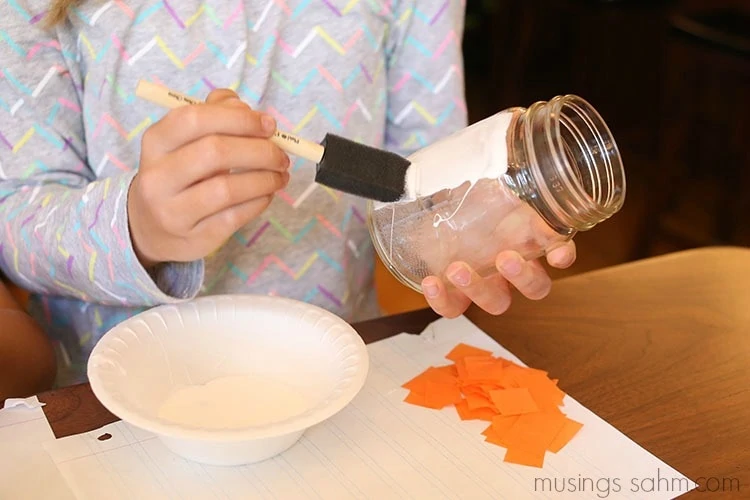 Layer orange tissue paper pieces on top of the glue, overlapping as needed.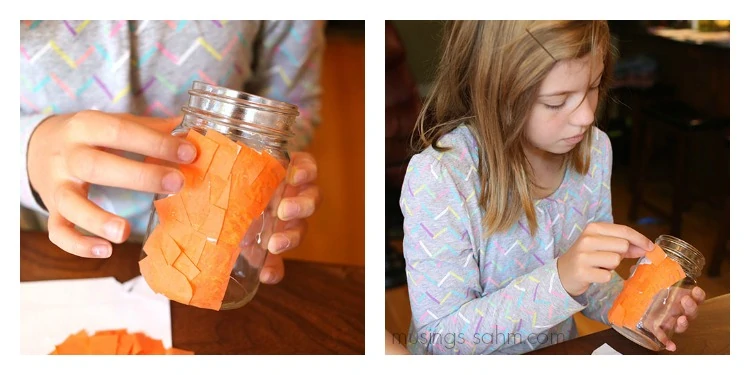 Paint glue on another section of the jar, slightly overlapping the previously applied tissue paper. Repeat until the entire jar is covered in orange tissue paper.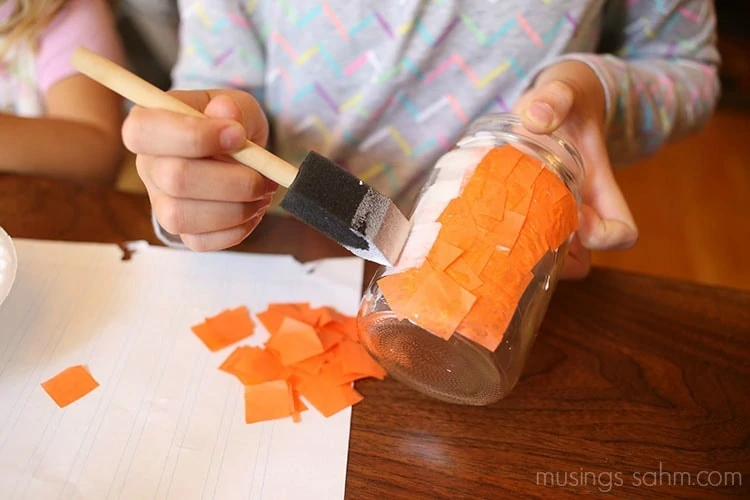 Paint a small amount of glue, as needed, on top of any pieces of tissue paper that aren't laying flat to the jar.
While waiting for the glue to dry, paint the jar lid green and allow to dry.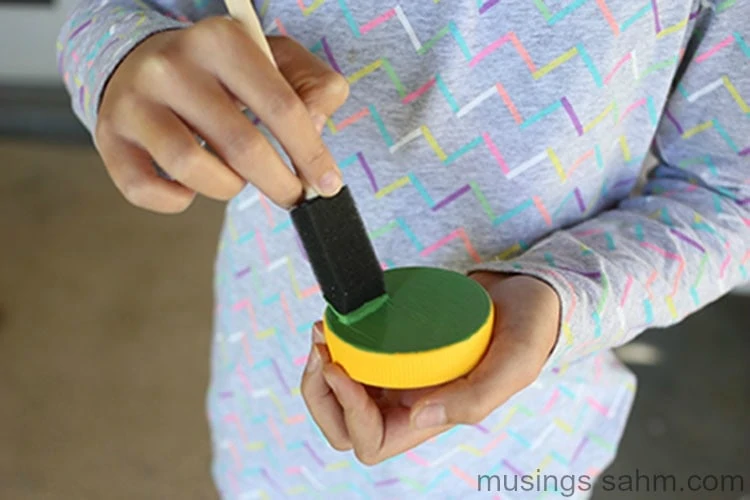 Cut two leaves from the green felt.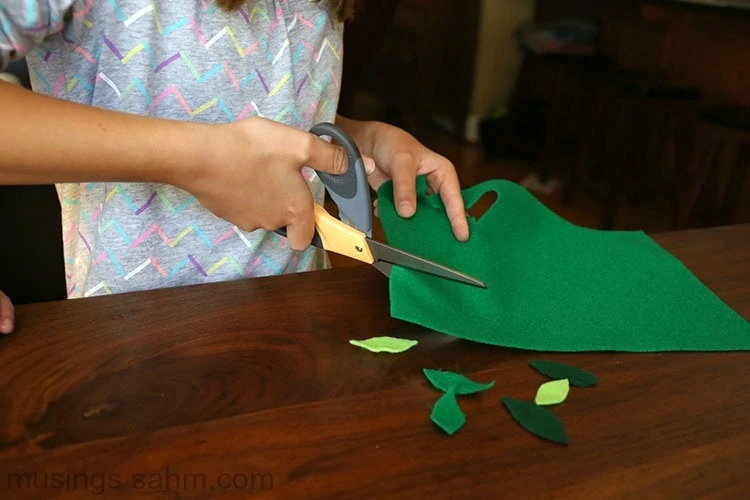 Glue leaves and stem to the jar lid using your favorite craft glue.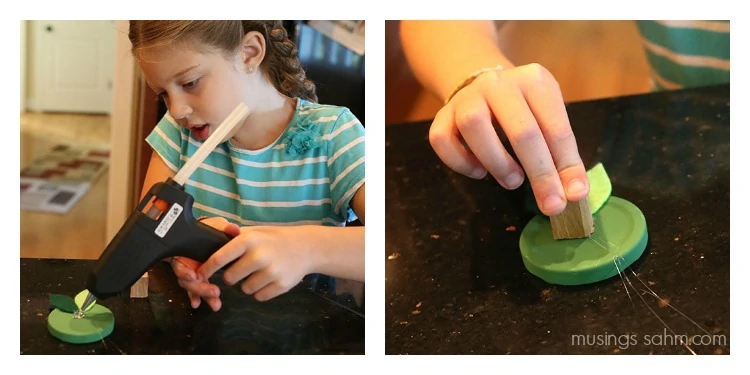 There you go! All done. Weren't these tissue paper pumpkin jars fun and easy?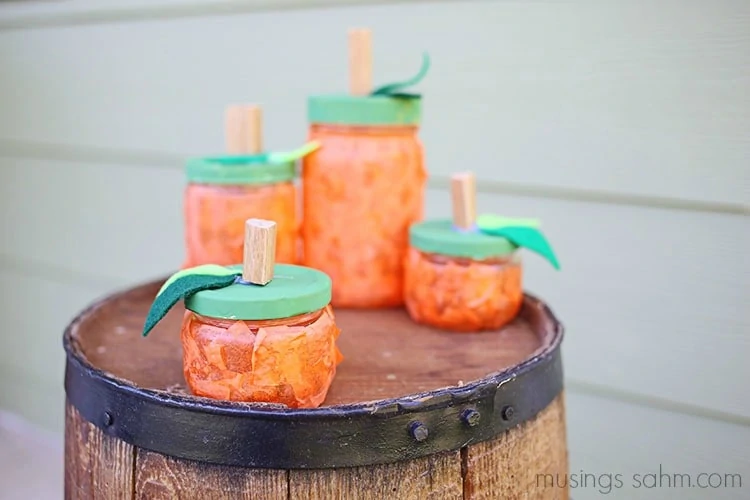 As we say here in the south…Happy fall y'all!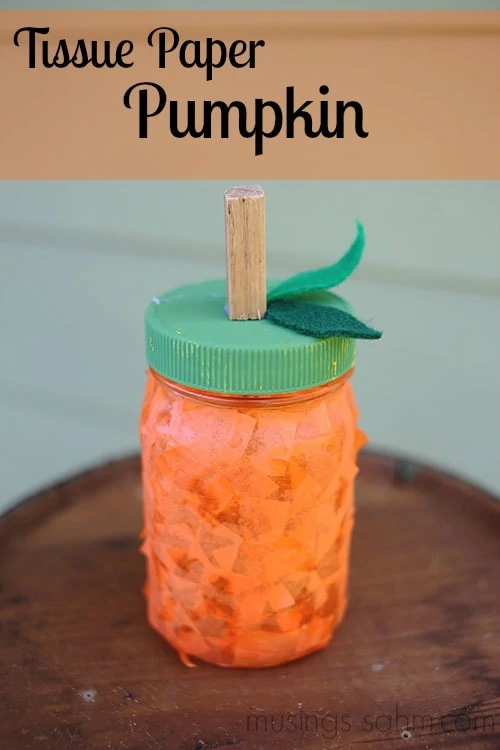 Love crafts for kids? Here's a fantastic Halloween craft idea: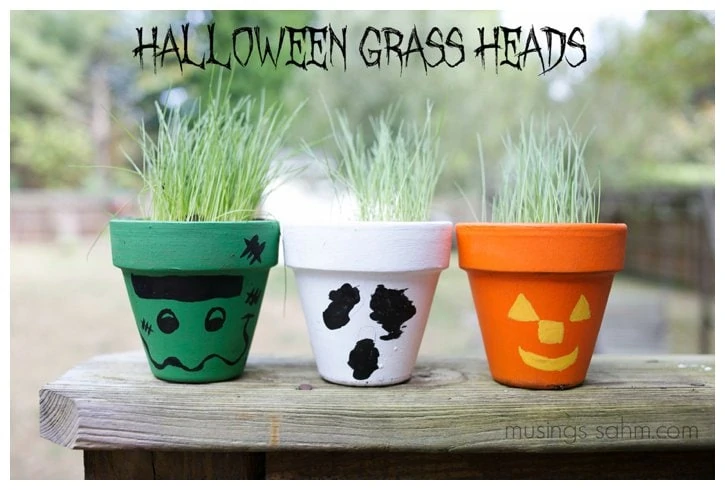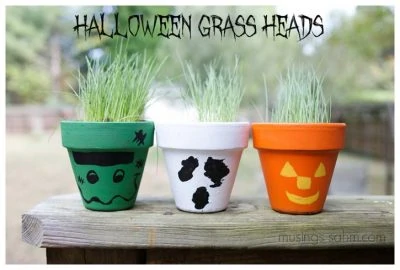 Follow more crafts for kids here:
Follow Musings from a Stay At Home Mom's board Fun for Kids on Pinterest.