Lavender is one of the most popular essential oils and for good reason – it's versatile with many great benefits. Today, I'll show you how to make DIY lavender-scented bags so you can add this calming scent to your drawers.
With a little dried lavender potpourri and lavender essential oil, you'll be surprised at just how easy to make these calming lavender-scented bags are. There's no sewing involved either!

What You'll Need to Make Lavender-Scented Bags:
dried lavender leaves and flowers – I use mine from my gardens, but you can order online
small organza bags – you can get these at a dollar store or order online. There are multiple options here)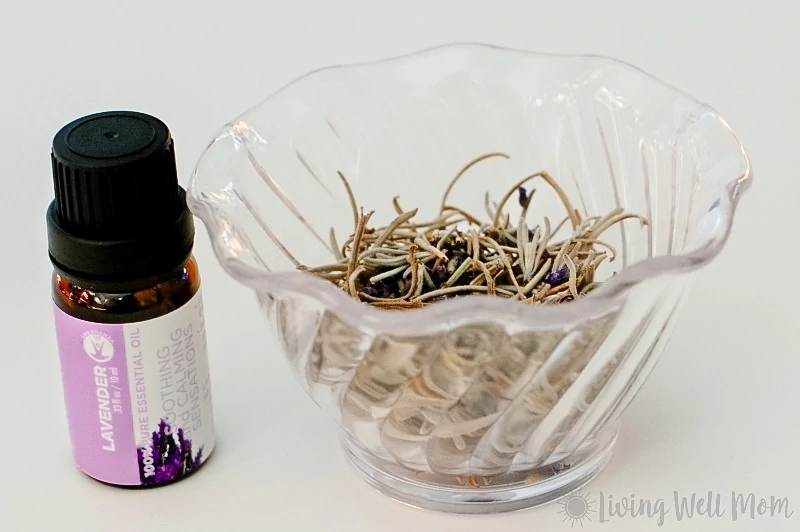 I clipped many of my lavender plants to make dried bouquets of lavender this fall. I used some of these to make my lavender-scented bags. If you have lavender plants at your house, even in winter you can find dried flowers and leaves on the plants that you can bring inside and make a potpourri out of.
Take off the needle-like leaves and flowers and place them in a bowl. Even doing this smells wonderful!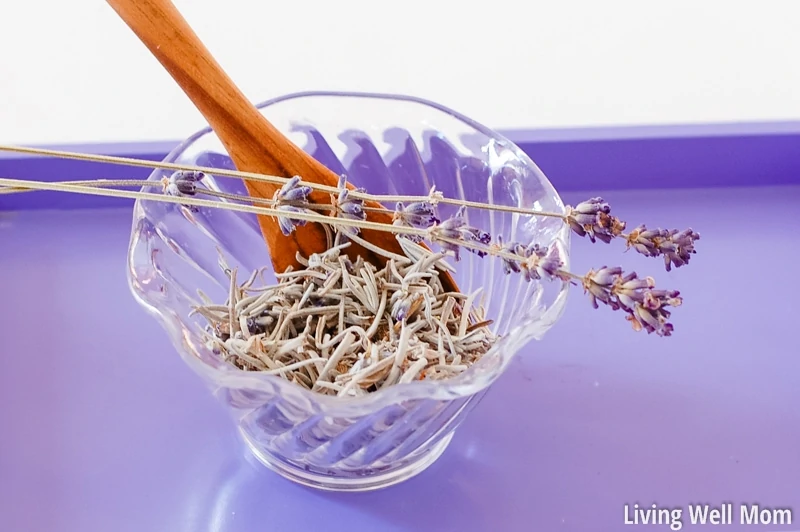 The lavender oil stays on the plant for a long time, even when it's dried, it smells wonderful. To boost that aroma though, I like to add a few drops of lavender essential oil to the dried potpourri.
Mix that around a bit and put about a half a cup full in your organza bags. Close the bag and that's it – your lavender-scented bags are done!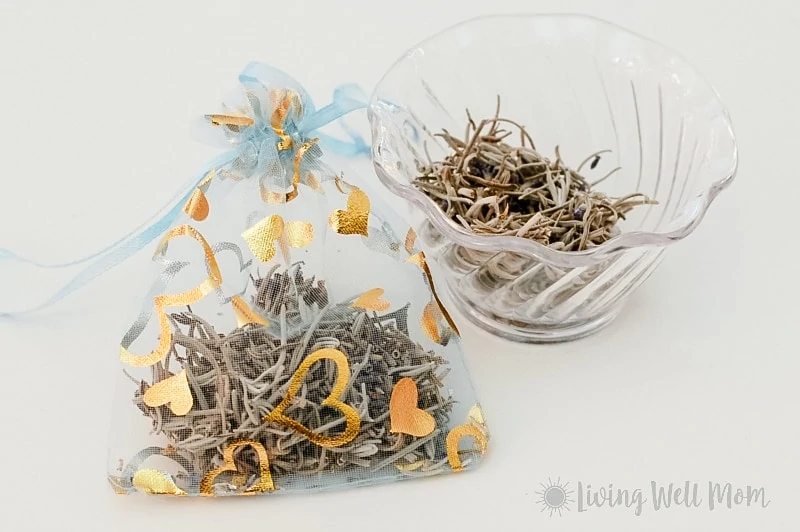 I like to use mine as an underwear drawer potpourri sachet. You can easily boost the scent of these after some time by simply adding another drop or 2 of lavender essential oil.
These easy DIY lavender-scented bags make wonderful homemade gifts too. Because they're so easy, you can even get the kids to help. With Mother's Day just around the corner, this would make a a perfect gift for Mom or Grandma. You could also gift these as baby shower favors or even include with a "Get Well" card. These lavender-scented bags are a wonderful way to boost someone's day.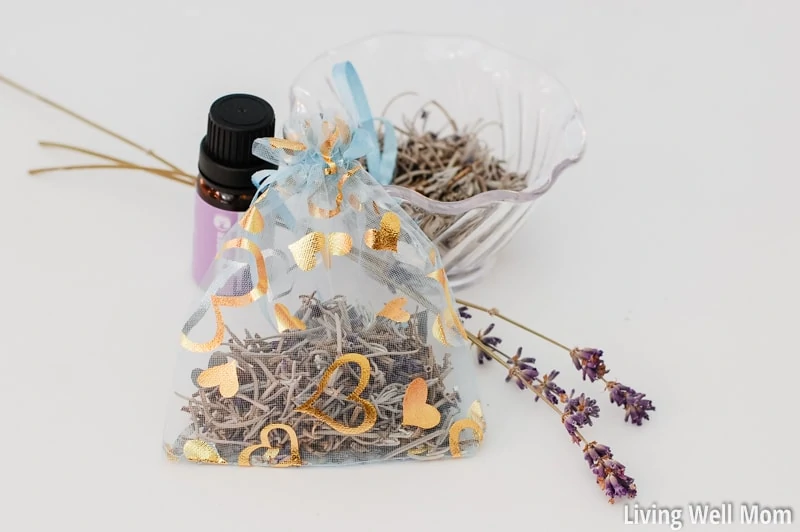 Do you use lavender essential oil? What's your favorite way to use it?
Here's a few other DIY bath and beauty products that use lavender essential oil: