I can't take credit for this fun flower necklace craft myself; I found it in a recent issue of the Family Fun magazine. And we had to try it; Emily's been into fairies lately (see our Fairy House Craft) and I knew she would love it.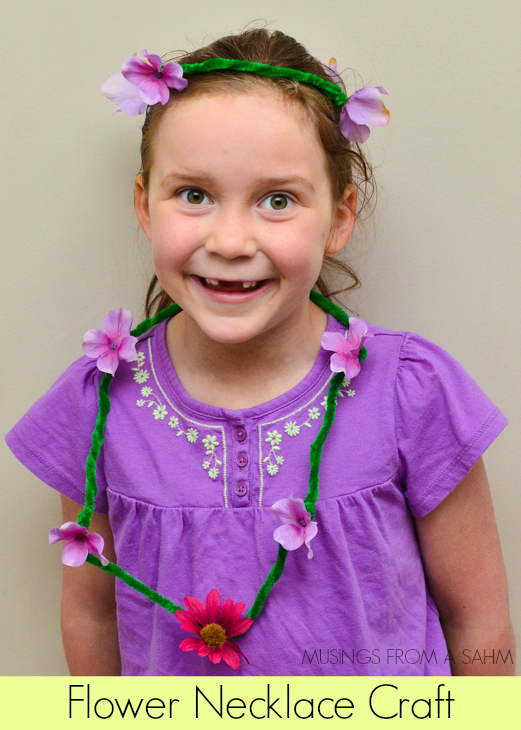 I was right; Emily and I had fun making the flower necklace craft together and Emily loves wearing it when she is a "fairy princess."
Supplies:
(affiliate links)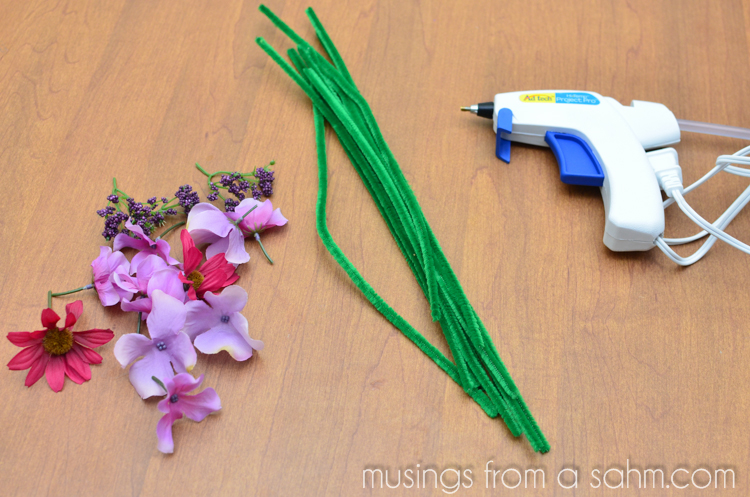 Pipe Cleaners (green if you want to be more authentic, but it doesn't really matter)
glue or a hot glue gun (you can do this craft with regular glue, but a hot glue gun makes it stronger)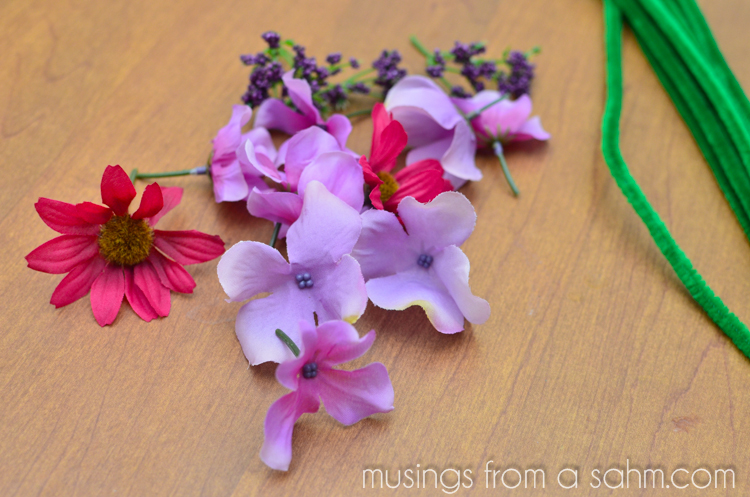 Step 1: Fold the pipe cleaners in half.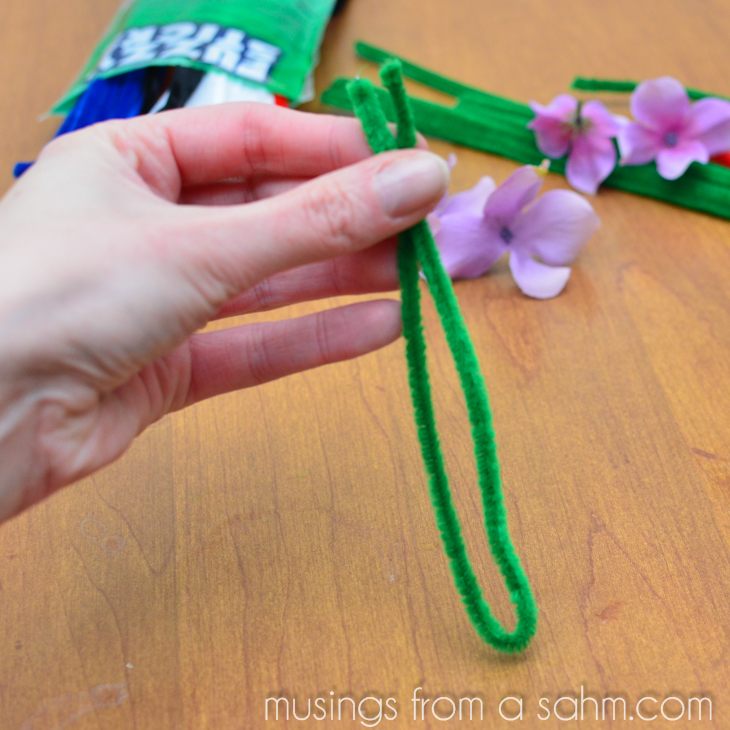 Step 2: Pull the flower off the plastic stem. See the little hole?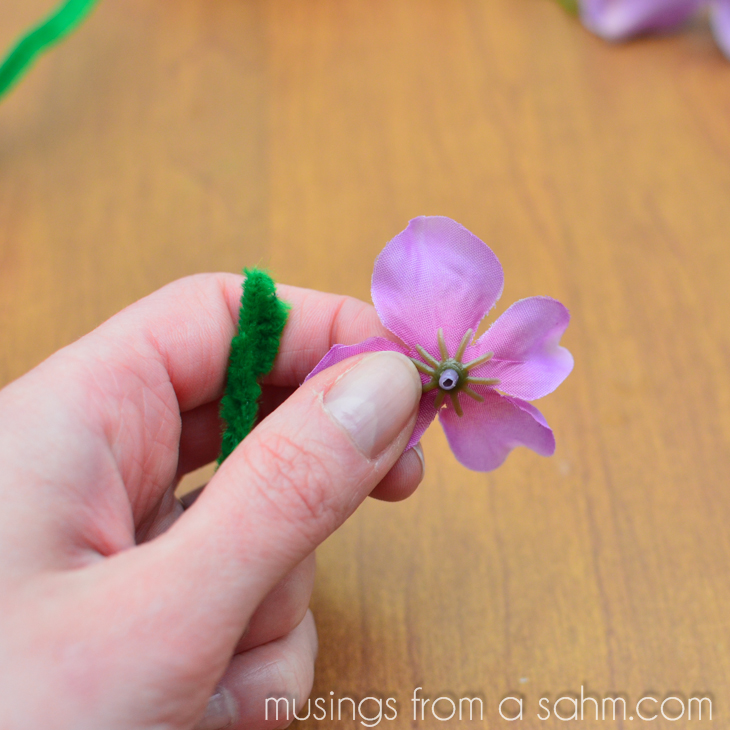 Glue the end of the pipe cleaner and put the end into the flower.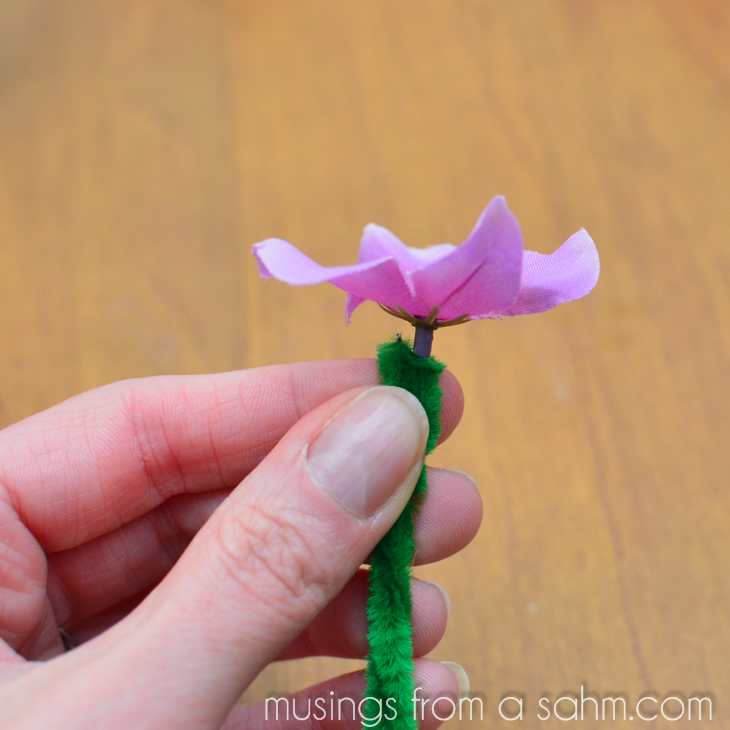 Step 3: Twist the ends of the pipe cleaner together, leaving a small loop.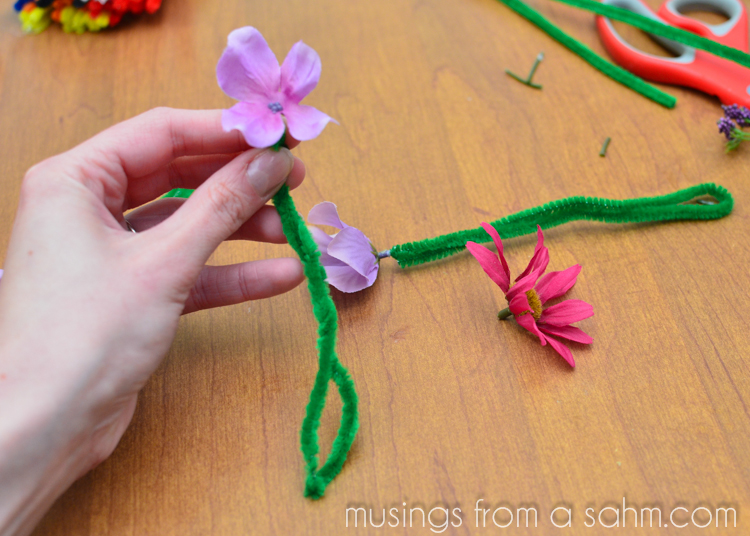 Do each step for as many flower links as you want.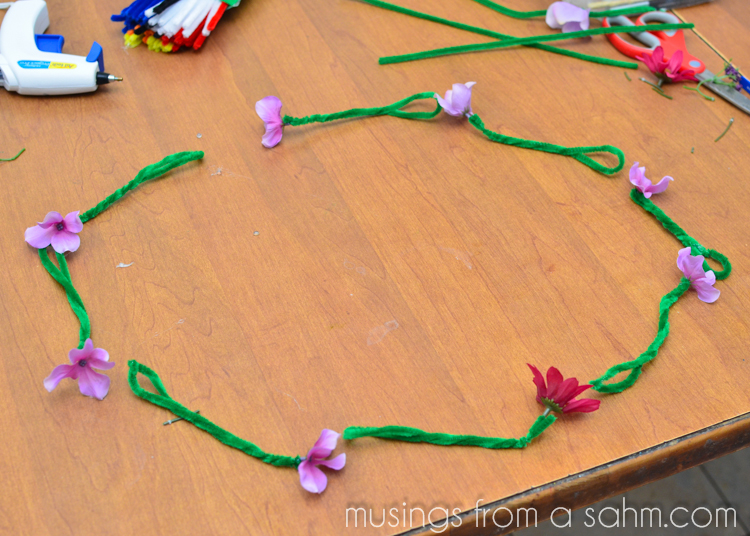 Step 4: Slip a flower through the looped end and twist to tighten.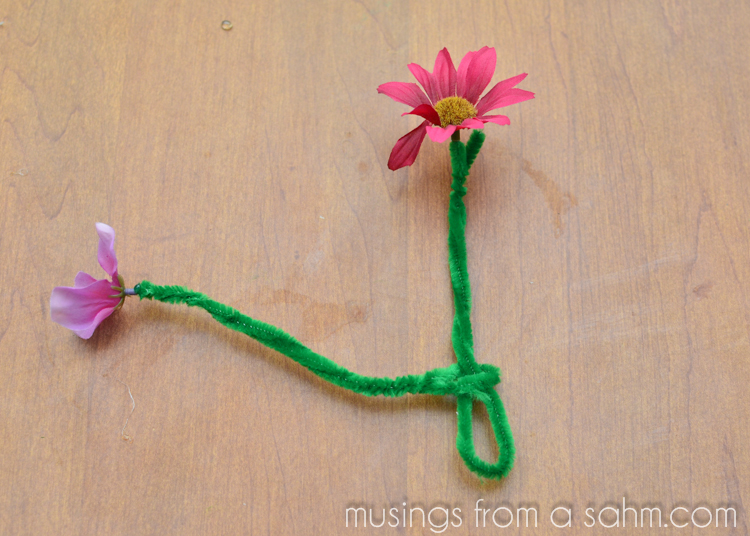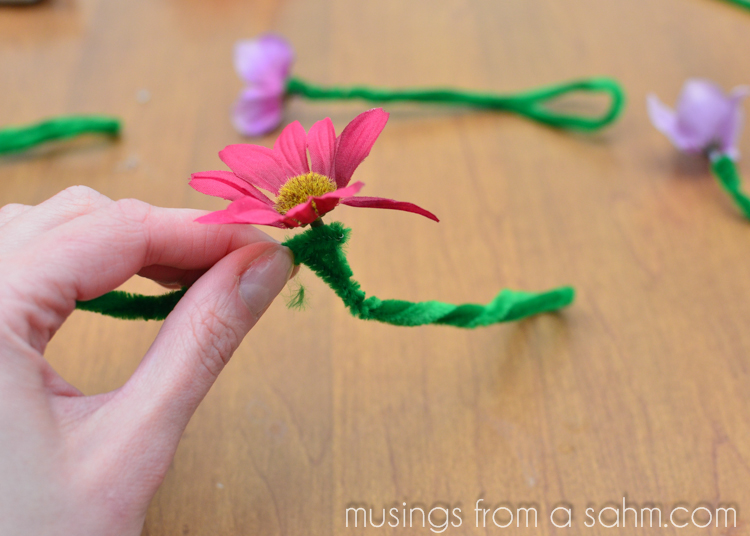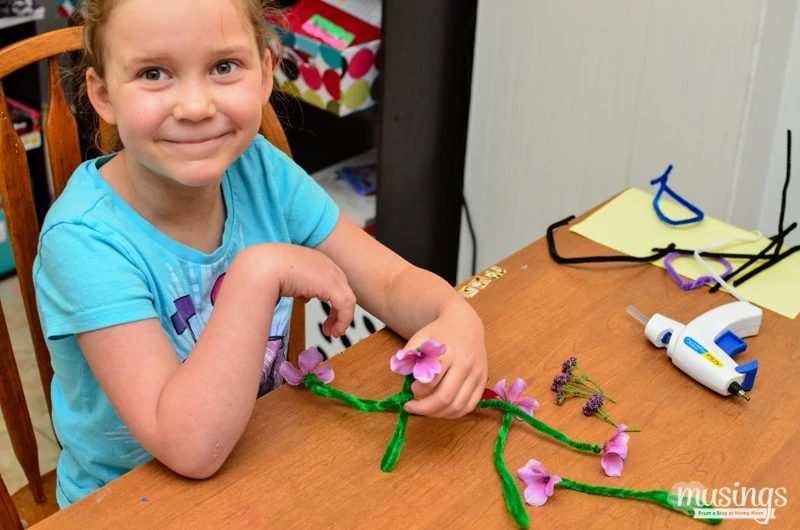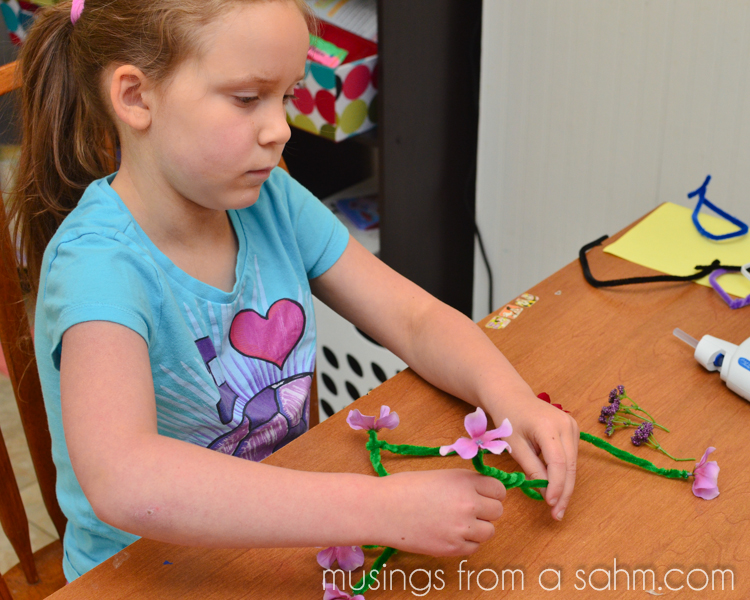 Do this all the way around your flower necklace until it's finished!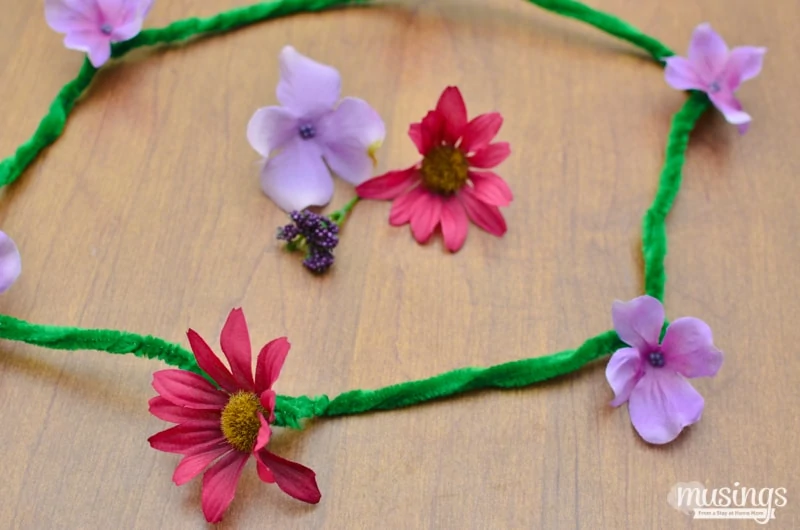 You can even make a headband too.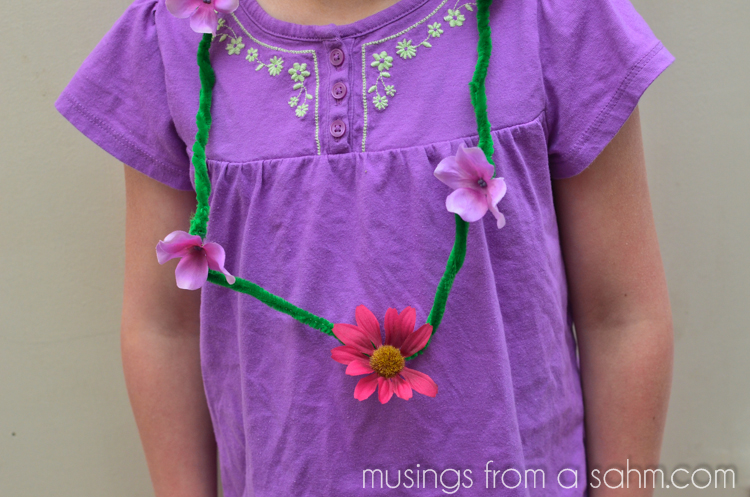 See? Making a flower necklace craft for kids is fun and easy!

More activities for kids: