As our children head back to school this fall, there's a lot of things we moms have to consider, from school supplies and what our kids will wear (growth spurts anyone?) to coordinating schedules and planning snacks and lunches each week.
A little bit of planning and preparation can go a long ways for making everyone's life easier, especially yours.
I've got a fun free printable School Lunch Planner that both you and your children will love. It will help you plan and track what your kids are eating and add variety to their diet.
I don't know about you, but I usually start out the school year with the grandest of intentions but before I know it, my kids are eating peanut butter & jelly sandwiches every day. My biggest issue is that I try to be too organized and perfect about it; it's not realistic.
Luckily this School Lunch Planner couldn't be simpler to use!
Even if you "kinda" plan out lunches, this handy chart makes it simple to keep it up. And kids will love it too as they help remind you what's for lunch and snack.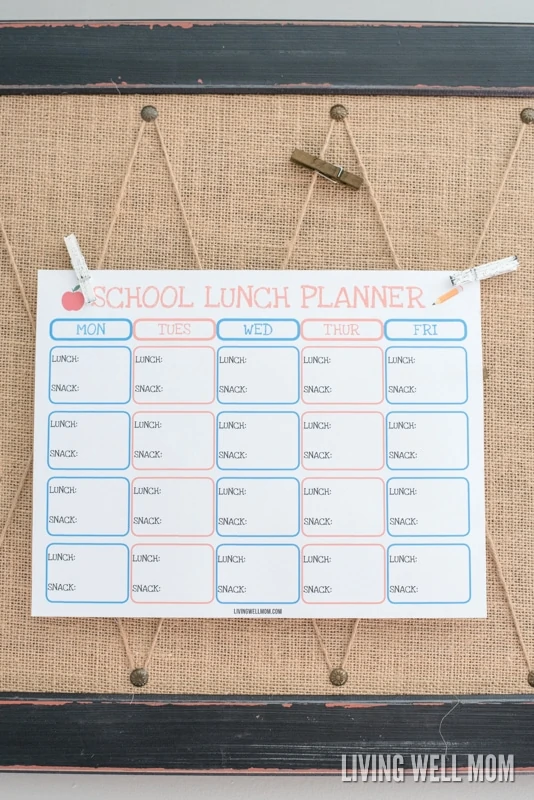 Not only will this school lunch planner help you add variety to your children' diets, but it will remind you what food is intended for when and where so the kids don't end up eating Thursday's snack on Tuesday afternoon when they get home.
A lunch planner is also great for children who are old enough to pack their own lunches. It will help them be more independent while still ensuring they're bringing what you intended. (Hopefully anyways.)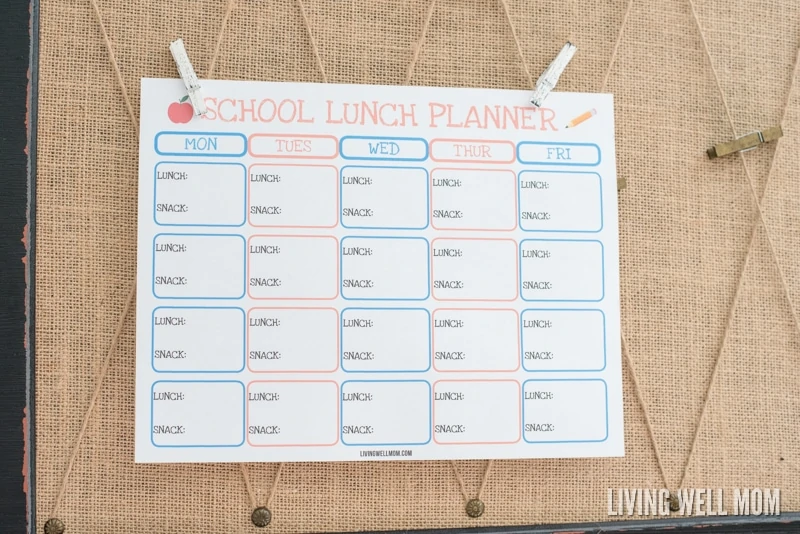 Do your kids have dietary restrictions?
My Joshua can't have dairy, so this lunch planner helps me plan a variety of tasty lunches and snacks without any dairy for him.
More and more kids these day are allergic to peanuts and nuts and even if your child isn't one of them, chances are you might have restrictions on what YOUR children can bring to school so they don't expose another child to an allergic reaction.
Hearing "no peanut butter" can seem overwhelming at first, but with this simple Lunch Planner, you can come up with some deliciously wholesome foods for your kids that are still safe for other children.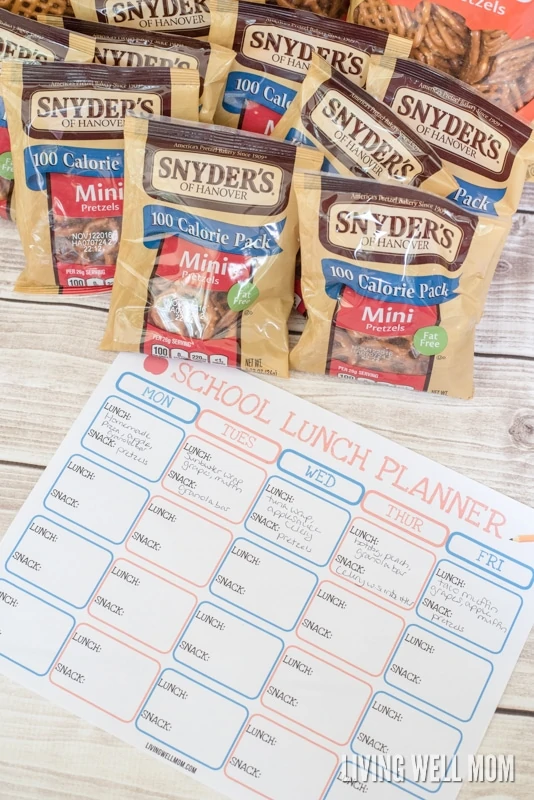 Snyder's of Hanover pretzels have always been my family's favorite pretzel brand because they are SO good. I have a few recipes, like our Irresistible Rolo Bites, I only make with this brand.
Snyder's of Hanover pretzels have always been a great snack option for families because they're baked, wholesome, and delicious. But now they're an even better choice because all of their pretzels are made in a peanut-free facility!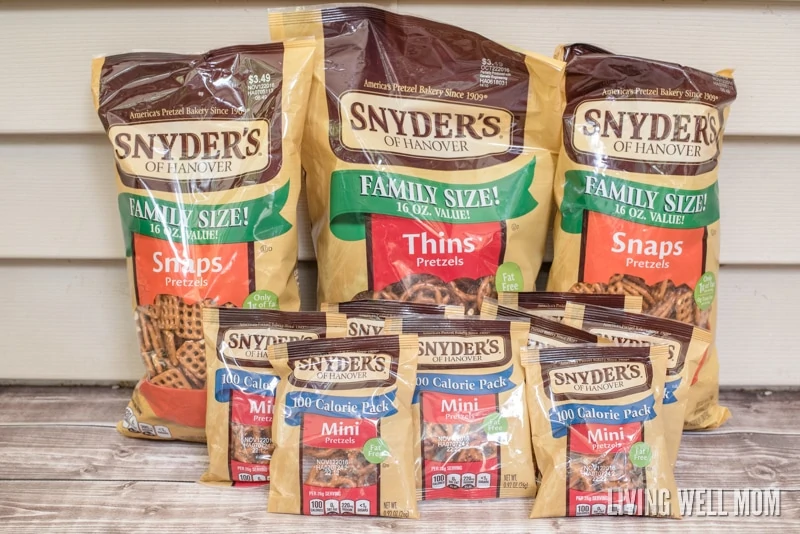 Just look for the clearly marked "peanut-free" icon and allergen information on the package. You can already find it on packages of Pretzel Minis, Pretzel Sticks, Pretzel Snaps, and Pretzel Rods and the rest of Snyder's of Hanover pretzel products will be updated by the end of the year.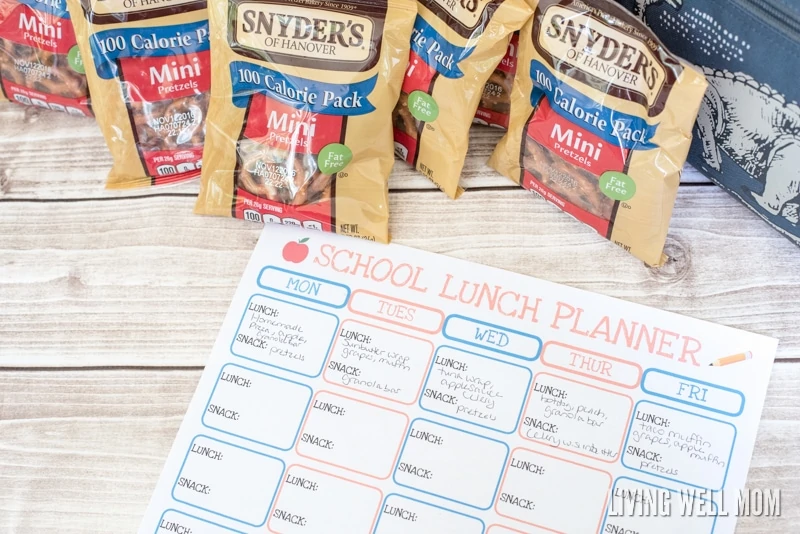 Whether your child has a nut allergy or it's someone else, you can rest easy knowing that Snyder's of Hanover pretzels is a perfect wholesome peanut-free snack for kids.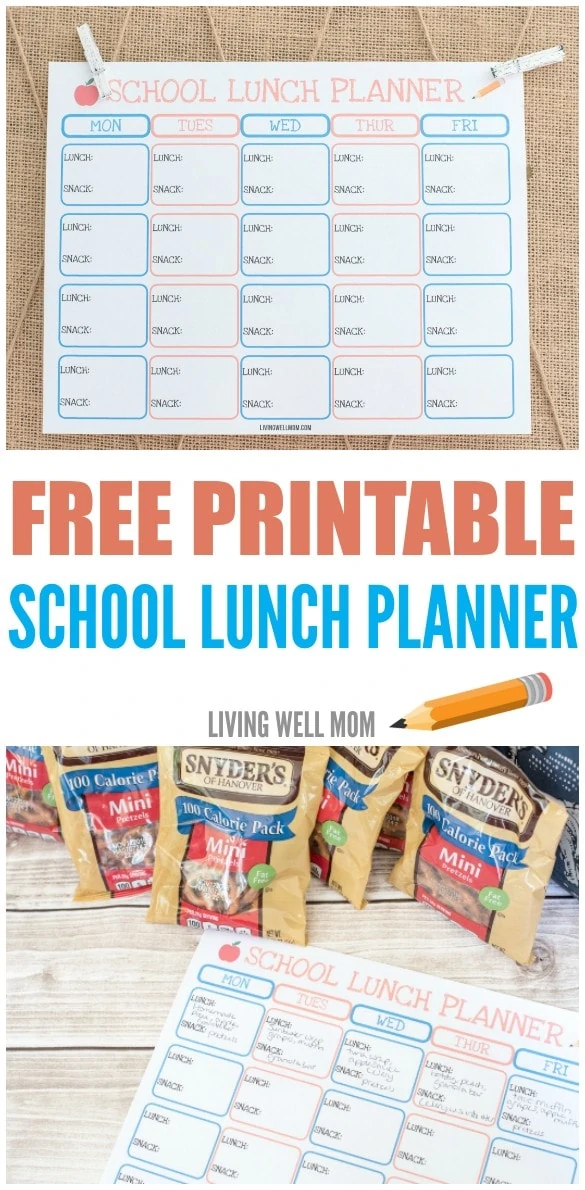 Don't forget to add these tasty pretzels to your free printable lunch planner.