Halloween is a fun time for our family. We love creating fun decorations and crafts that fit the season. Our favorite crafts are easy to make and don't require constant monitoring on the part of the parent (me).
This ghosts in a tree craft is simple enough that kids can do it alone, but cute enough to be fridge-worthy throughout October.
What you'll need to make the ghosts in a tree craft:
We used the cupcake liners we had stocked in our kitchen. We happened to have large and small liners, and I think that effect is cool, but if you just have one size or the other, the ghosts in a tree craft will come out essentially the same.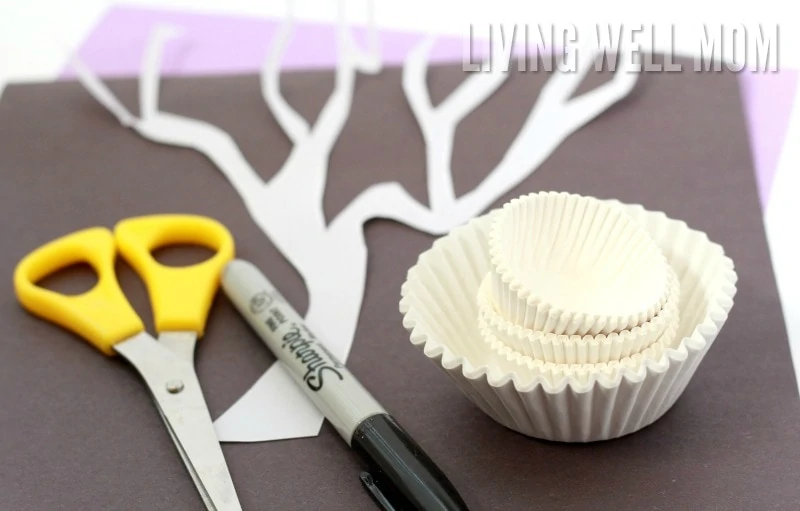 Print the tree outline onto the black paper. We tried printing it onto white paper and then cutting the tree design out twice, but that was a hassle. If you print the design onto the black paper directly, you eliminate a needless step.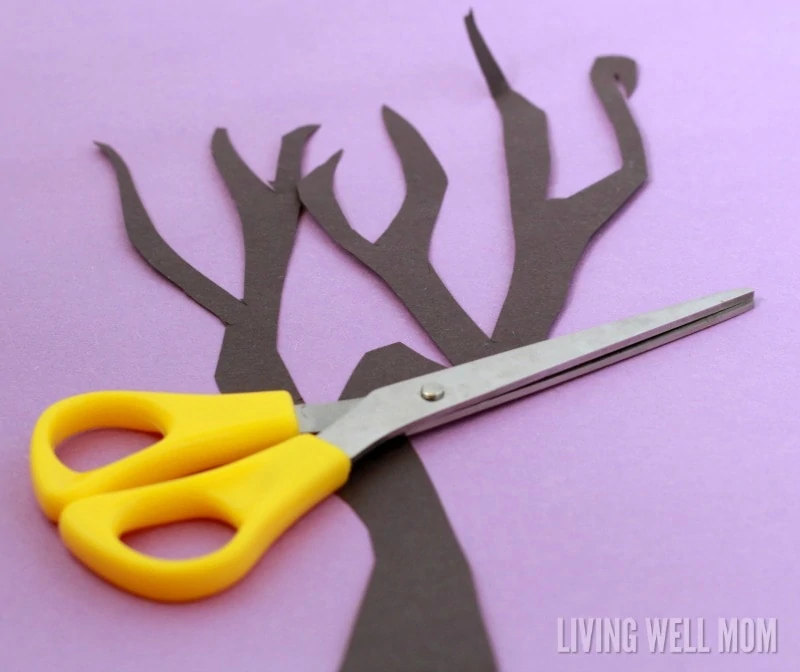 Cut out the tree outline and glue it to the purple piece of paper using the glue stick.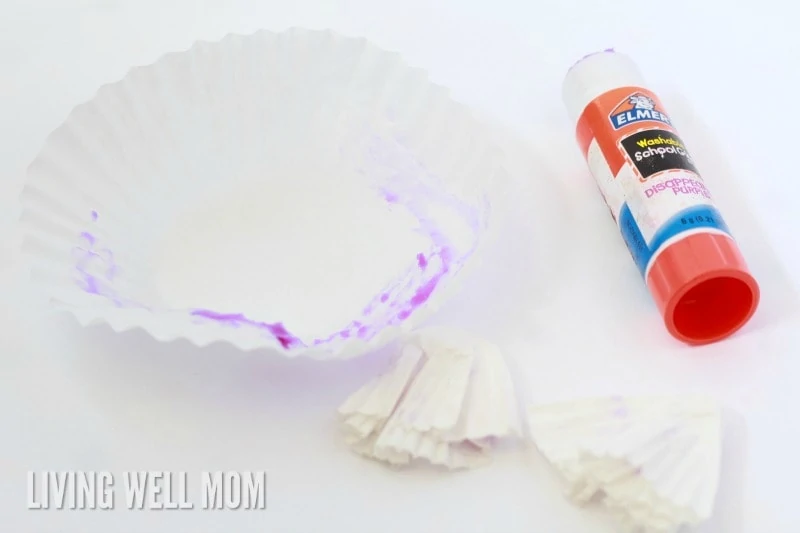 Crumple the cupcake liners to look like ghosts. Once you are happy with your ghost shape, open the ghosts up and apply a layer of glue to the inside so the ghosts won't be as billowy.
Use a permanent marker to draw eyes and a mouth on each ghost.
Glue the ghosts to the tree wherever you like. The kids had a lot of fun positioning the ghosts in different positions to see which design was their favorite.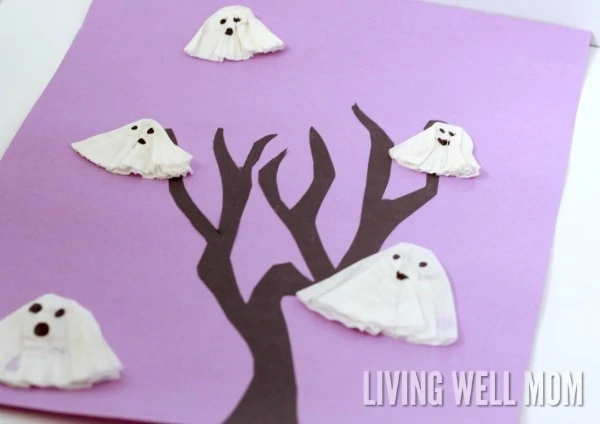 This craft is so easy, it would be fun in a classroom setting, as a quick weekend boredom buster, or even as the star of a kids' Halloween party.

Let your kids imagination fly as you modify this simple ghosts in a tree craft to transform it into a variety of fun craft ideas!