The holidays are supposed to be a time of "joy and cheer" but this time of year can feel like anything but. The days are packed with lots more commitments and obligations and you might feel stressed and overwhelmed.
One simple way you can help yourself is to make this DIY holiday calming essential oil blend. With 4 simple, delightfully smelling essential oils, this DIY blend may relieve frustration and stress levels while bringing some uplifting cheer back to your Christmas.
I came up with this simple essential oil blend after tweaking my favorite Calm and Collected essential oil blend to make it a bit more "Christmas-y".
I added Bergamot, a favorite for uplifting mood and reducing stress levels, and Silver Fir (also known as White Fir). The Silver Fir adds a wonderful pine scent and makes the whole blend smell like Christmas!
I love this combination of calming essential oils as, not only does it smell wonderful and "holiday-like", but it works quickly and effectively at helping me calm and relax.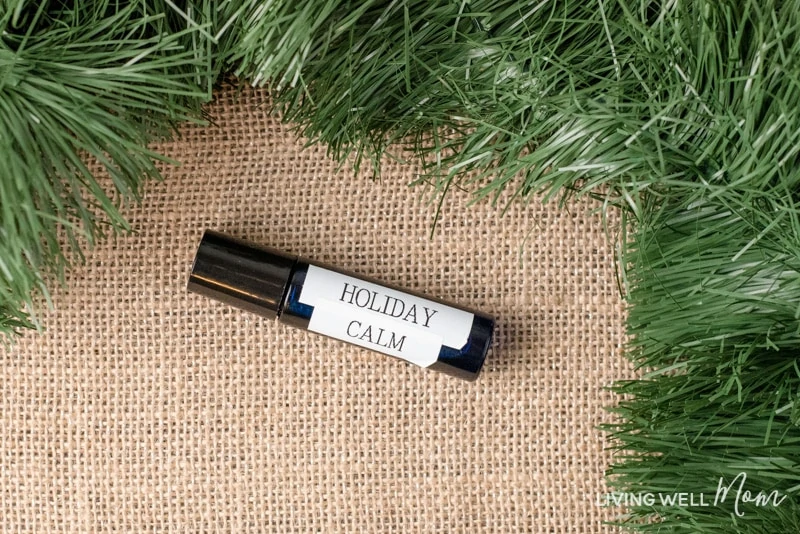 DIY Holiday Calming Essential Oil Blend
You'll need: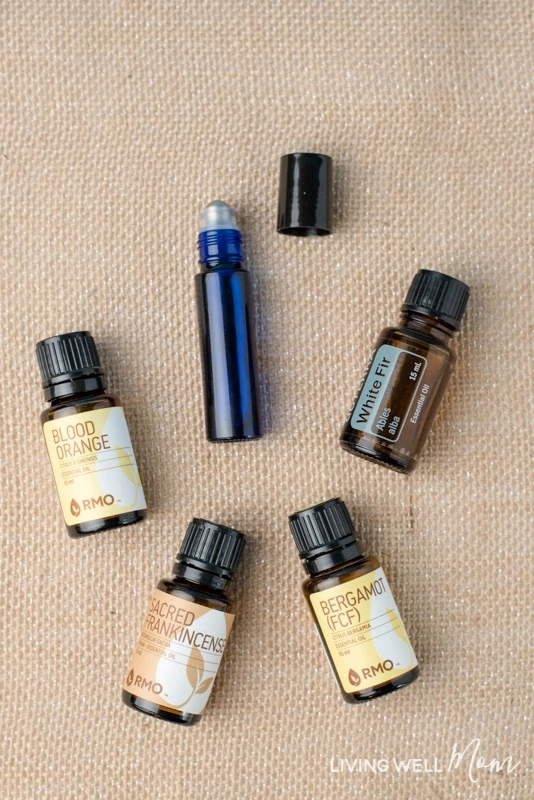 I choose these essential oils because of the following potential benefits:
Frankincense essential oil (specifically the Frankincense species of boswellia sacra and carterii) contains a compound called alpha pinene, which has been known to reduce depression, anxiety, brain fog, and insomnia, among other things. Because of this, Frankincense is very calming to the brain.
Orange essential oil may also help reduce depression, fear, anxiety, and irritability along with potentially improving energy, productivity, and creativity.
Bergamot essential oil has the potential to reduce stress and anxiety while boosting mood and improving emotions.
White or Silver Fir may help reduce stress and brain fog while improving clarity and evoking feelings of "stability, energy, and empowerment."
Holiday Calming Diffuser Recipe
If you love diffusing essential oils, I recommend putting 1 drop each of Frankincense, Blood Orange, Bergamot, and Silver Fir in your diffuser. You may want to increase to up to 2 drops per essential oil as desired. Diffuse in your living room, bedroom, or wherever you need some calming, uplifting support.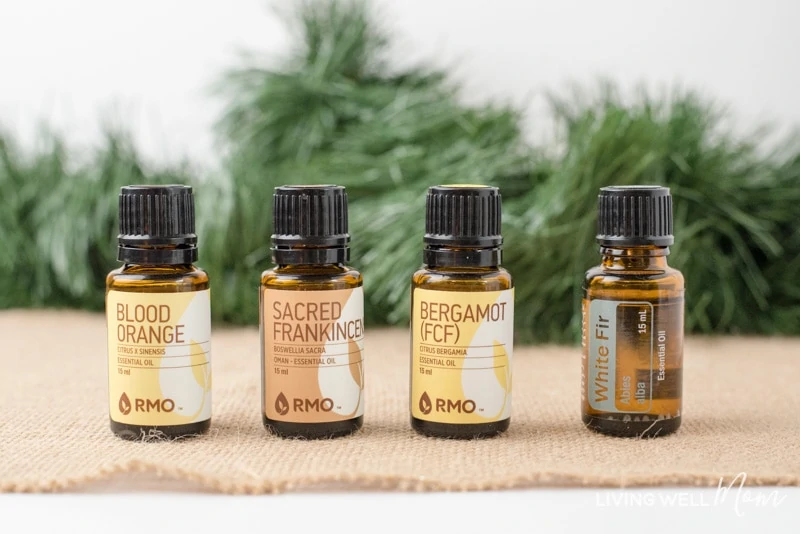 Holiday Calming Essential Oil Roller Blend
You'll need a carrier oil (I use fractionated coconut oil
) and 10 ml glass roller bottles
.
Add…
2-3 drops Frankincense
2-3 drops Blood Orange essential oil
2-3 drops Bergamot
2-3 drops White or Silver Fir
…to your roller bottle and top with fractionated coconut oil, making sure you leave enough room for the roller ball. Cap with the roller bottle and shake or roll together with your hands to blend.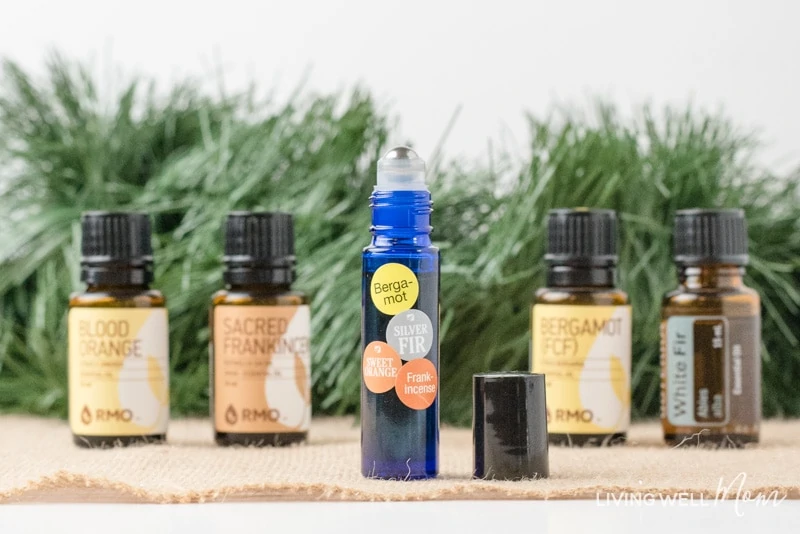 Roll this Calming Essential Oil blend on the back of your neck, wrists, and pulse points as desired.
Note: I have not used this particular blend on my children, however, I would feel comfortable using it at a higher dilution rate (fewer drops of oils) if needed down to my 7-year-old.
I sometimes use this blend every hour for 3 or 4 hours if I'm really stressed, and it really helps.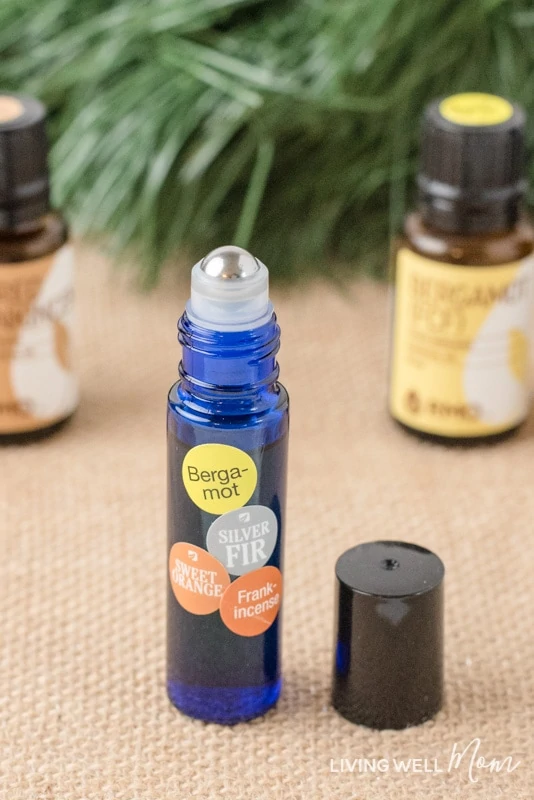 I hope you enjoy this Holiday Calming Essential Oil blend as much as I have.