Children who have autism sometimes (often) get stressed over things that seem so simple to the outside world. When it's your child, you may know what "triggers" them, but those outbursts or "rages" (as my son calls them) are no less challenging.
Did you know that essential oils have the potential to help calm and even prevent those outbursts?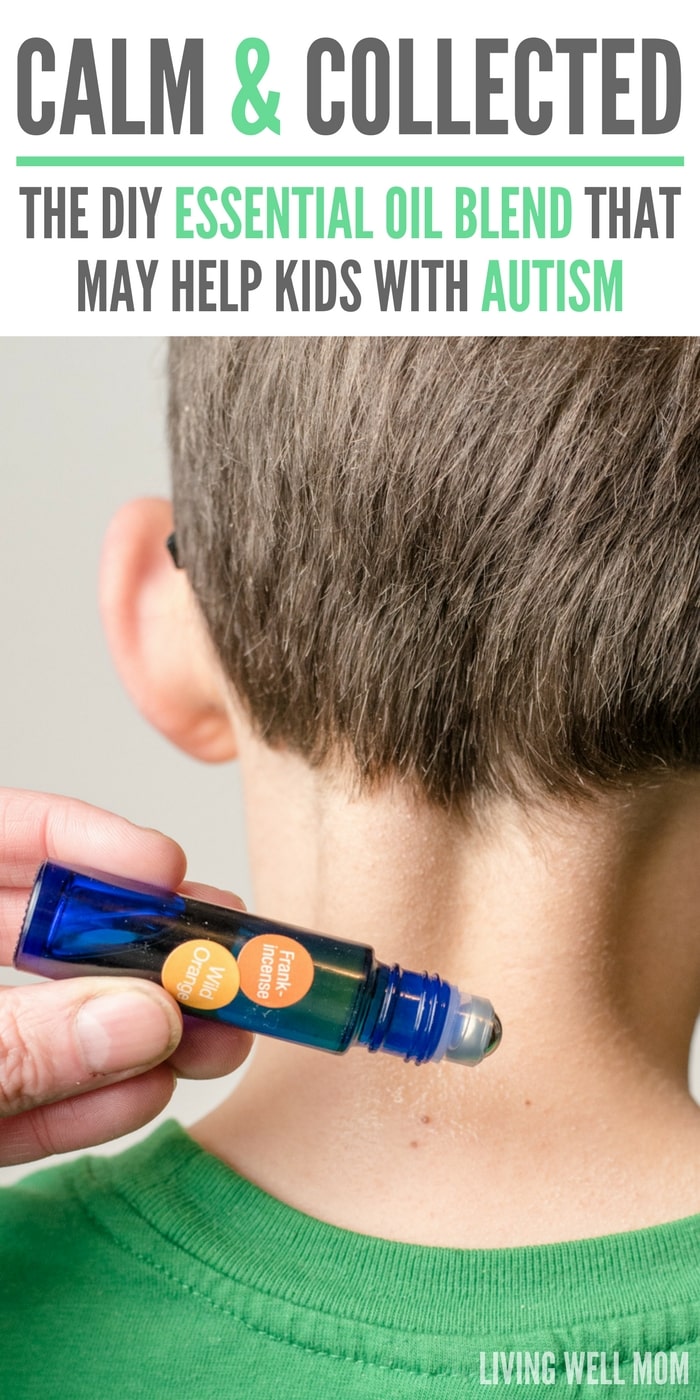 I've been using a simple DIY essential oil blend to support my son who has high functioning autism for the past few months. I've been blown away at how quickly these essential oils help him calm down!
The first time we used this roller blend, my son was starting to get worked up. He was overwhelmed and started yelling. He was on the verge of a full blown melt down where in the past he has screamed and thrown things.
I grabbed this little "Calm and Collected" roller blend (as we named it) and swiped it on the back of his neck quickly. Even though he was angry and frustrated, I swiped it on so easily, he barely noticed.
In less than a minute, my son began to calm down, take deep breaths on his own (without me having to remind him!) and he actually verbalized "Mom, please help me, I'm really stressed right now!"
I almost cried! I couldn't believe the difference!
That first time, I was still skeptical and I didn't attribute the change directly to the oils. Maybe something else we had done that day helped him.
A couple weeks later, a similar incident happened and once again, Nathan calmed down very quickly as soon as I swiped our DIY Calm and Collected roller blend on the back of his neck.
I quickly became a believer in how helpful essential oils can be.
I am not a medical professional and the information presented here is merely for educational purposes and not intended to replace medical advice. It is your responsibility to do your own research, consult with your doctor, and make safe decisions for yourself and your family.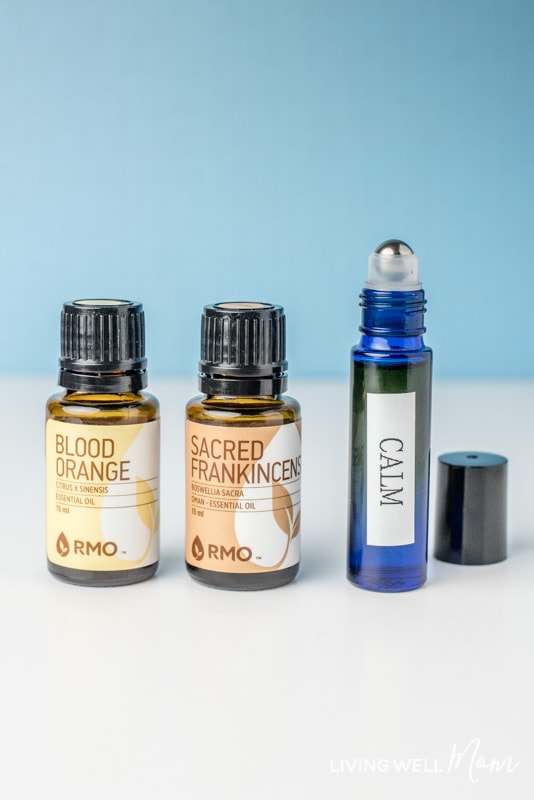 There are no guarantees you will have the same results using this DIY essential oil blend with your own child who has autism; everyone is different, but I think it's certainly worth a try!
How to make this DIY "Calm and Collected" Essential Oil Blend:
You will need: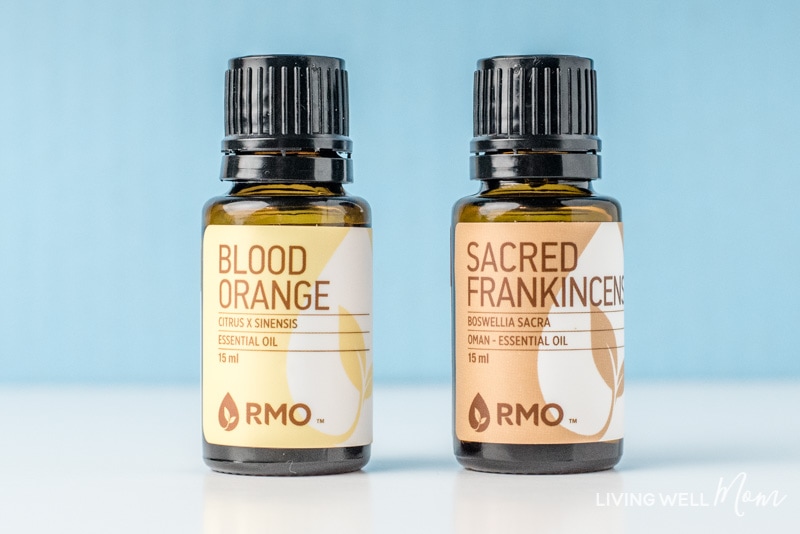 Add 2-4 drops of Frankincense and 2-4 drops of Blood Orange essential oils to your roller bottle. (Always begin with fewer drops of essential oils, especially when using with younger children.)
Fill the remainder of the bottle with your carrier oil. Make sure you leave enough room to put the roller cap on.
Push the roller cap on tightly and roll the bottle in your hands to blend the oils together.
You are now ready to use your DIY "Calm and Collected" essential oil blend!
A note on the drops of oils in this blend: If you're not seeing benefits, you may choose to increase the number of drops gradually. Remember that essential oils are very potent and a little goes a long way.
I have found that 7 drops of each oil (a total of 14) seems to be the magic number for my children, from ages 7-14.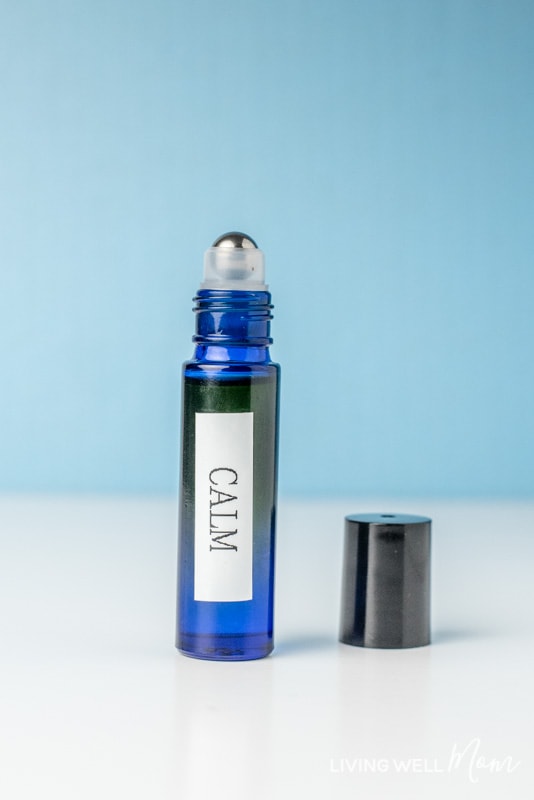 You can apply this roller blend to your child's neck, wrists, arms, chest, &/or the bottom of their feet. (Though the last one may not be easy to access if your child is having a difficult moment!)
I prefer to roll this DIY blend on the back of my child's neck. In my experience, it works quickly and is easy to apply there.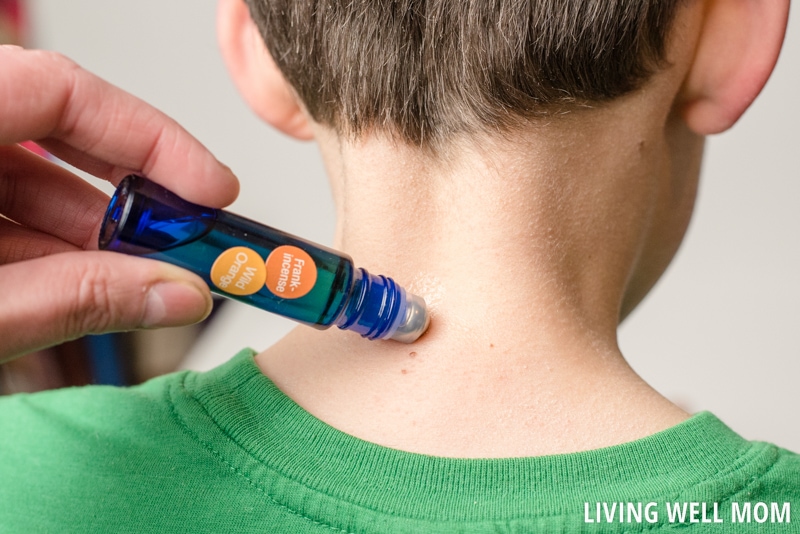 A Note on Essential Oil Brands:
The saying "you get what you pay for" is very true when it comes to essential oil brands.
High-quality brands, such as Young Living, Edens Garden, and Rocky Mountain Oils are far more likely to give you the therapeutic results you are looking for. While the term "therapeutic" is not regulated, these oils do tend to be higher quality than non-therapeutic labeled oils.
Cheap essential oil brands, like the oils you may find at the grocery store, are likely to contain synthetics and fillers that may cause more harm than good, especially for sensitive kids with autism.
Be aware that many essential oil companies label their oils 100% pure essential oils without them actually being 100% pure at all. (Those labels will often have a guideline on the back stating "For aromatic use only. Not for topical or internal use.")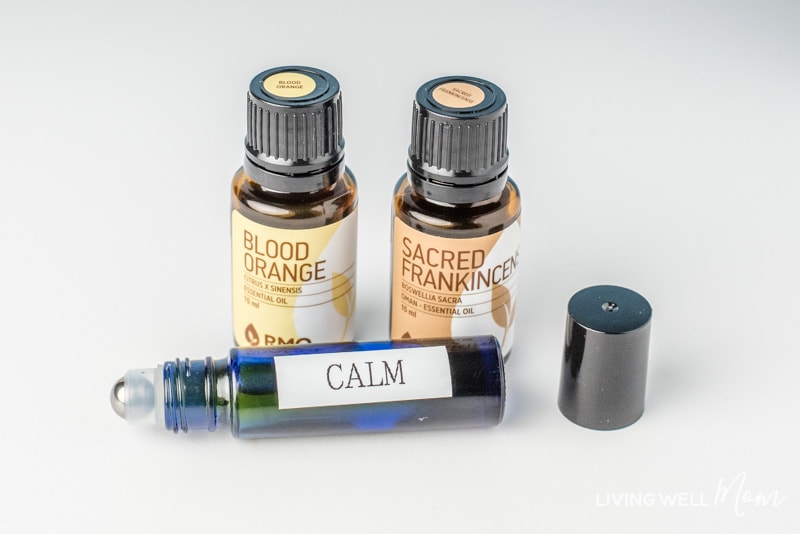 Rocky Mountain Oils is one of my favorite essential oil brands.
The benefits of Frankincense and Blood Orange
Frankincense has soothing properties and may induce feelings of peace, satisfaction, and overall wellness. It is calming, soothing, and relaxing to the nervous system and supports healthy nervous system function.
Frankincense may even help boost healthy immune system function.
There are also other potential benefits to using Frankincense essential oil, including as support for healthy liver function, the overall health of the digestive system and GI tract, and healthy bladder and urinary tract function.
Orange essential oil, particularly blood orange, contains powerful antioxidants and may help support the immune system. Additionally, it can be energizing and revitalizing.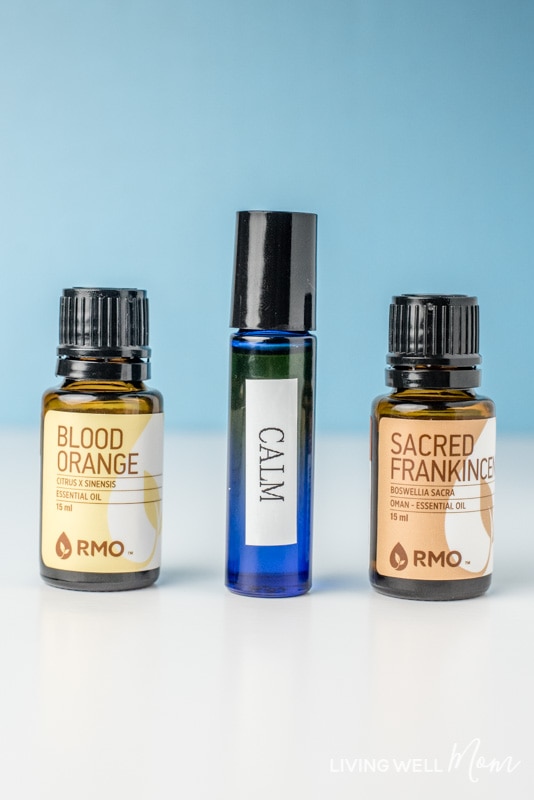 You can see how this DIY essential oil blend may help calm and relax anyone, especially your child who is affected by autism!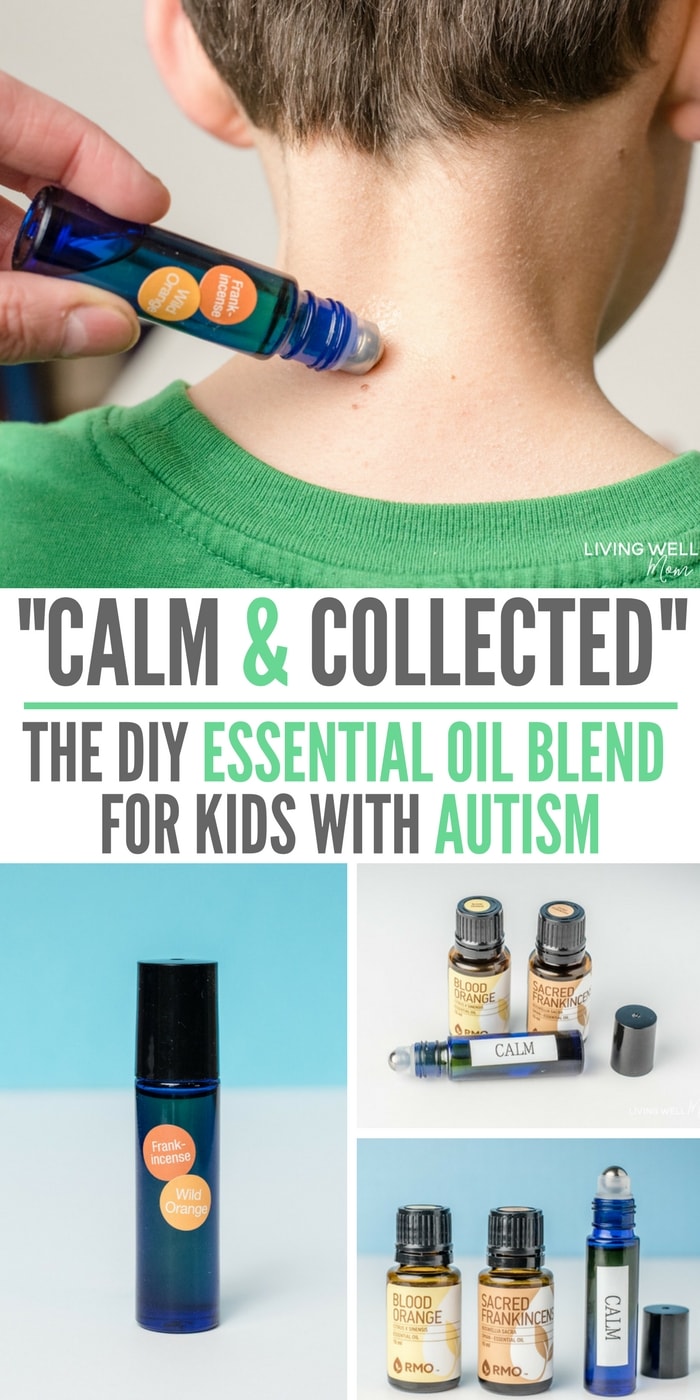 Looking for other ways to diffuse or use your essential oils? Check out these posts:
How to Make an Essential Oil Diffuser Necklace for Kids! (Perfect for Boys Too!)
DIY Essential Oil Diffuser Bracelet
"Wake Up" Morning Essential Oil Blend
For more on how essential oils may help your child with autism, grab a copy of my ebook, Essential Oils for Autism: The Beginner's Guide to Using Essential Oils with Your Autistic Child!
Disclosure: I am not a medical professional; I am simply sharing my thoughts on what has worked for me and my family. Always seek the advice of your own physician if you have any questions or concerns.