This is the time of year when many of us struggle with dry, frizzy hair.
I've come up with an incredibly easy and effective homemade hair mask recipe and I'll show you to make it today.
Our homemade hair mask uses just 3 all-natural ingredients you probably already have in your kitchen!
This is a deep conditioning treatment that can be used on anyone's hair. It's great for kids too! It goes well with our homemade all natural kids shampoo.
This recipe is not meant to be used as a daily conditioner; it works well as a weekly, monthly, or as-needed natural conditioning treatment. Since the ingredients are all natural and there are zero preservatives, it is not meant to have a long shelf life so you can make a batch (it's very easy) and use it right away.
What You'll Need To Make This Homemade Hair Mask: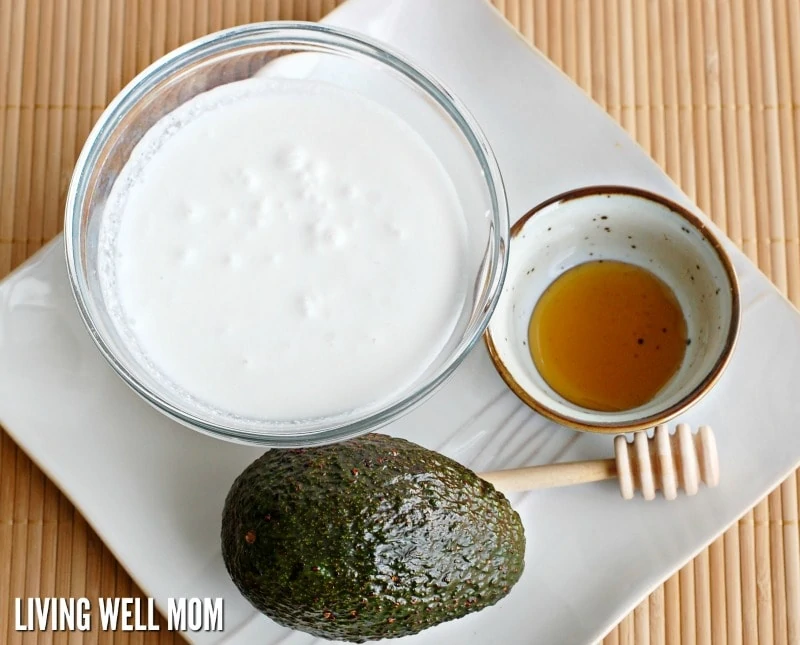 Pour your cup of coconut milk into a bowl; add 2 teaspoons of honey and stir well.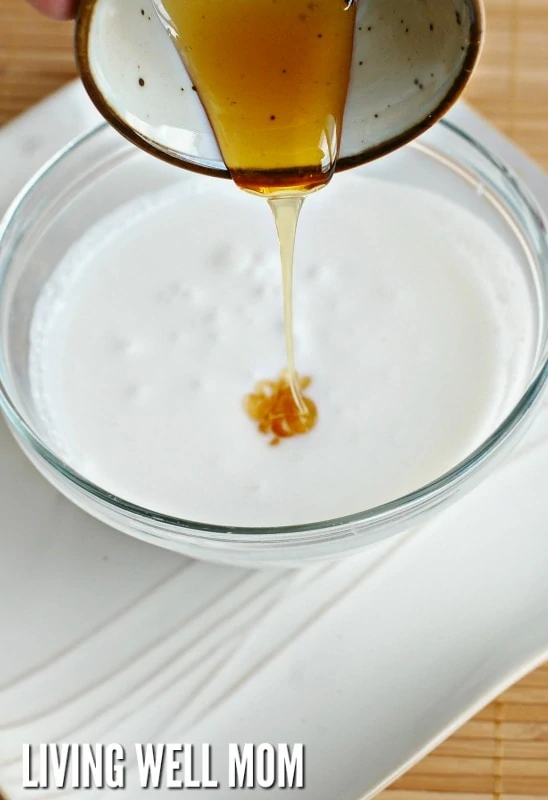 Peel your avocado and mash it in a separate bowl. Get it as smooth as possible – the ripeness of the avocado will determine how smooth you can get the mixture. If your avocado isn't overly ripe, you could get out your food processor to really get it smooth and almost liquefied.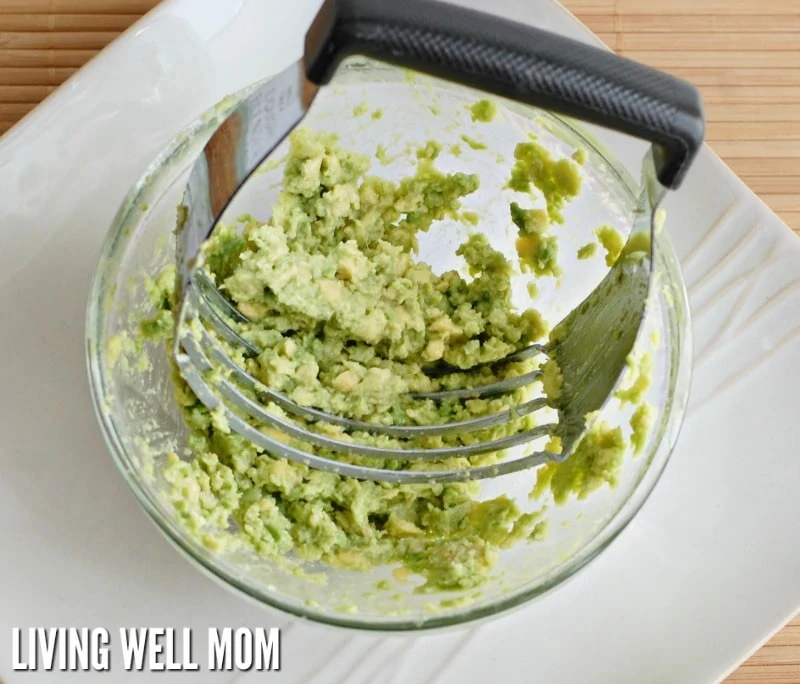 Add your mashed avocado to the coconut milk/honey mixture and stir.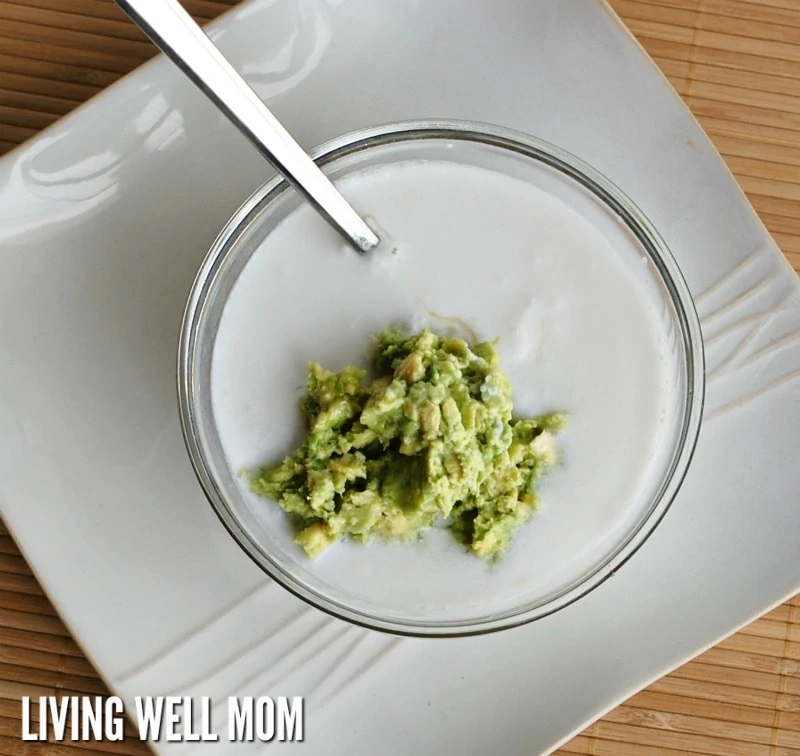 When all 3 ingredients are combined, it will smell wonderful!
Side note: this hair mask doesn't taste bad, but I'm glad this was going on hair and not in my mouth. 😉
My daughter is 7 and has gorgeous red hair. I love the color, but I wish it were either straighter or curlier. It has an in-between wavy texture (that she inherited from me) and especially in the dry winter months, tends to look dry and frizzy and lacks shine.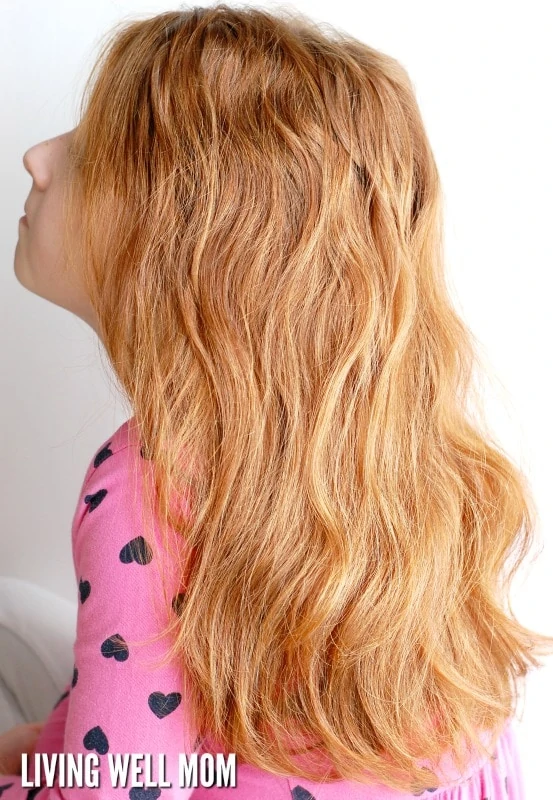 She was thrilled when I told her I had a "yummy" concoction to put in her hair to make it soft, smooth, and shiny. I put her head over the sink and "glopped" on our all natural homemade hair mask all over her head. She said it smelled good and I agreed.
After you mix the hair mask into the hair, cover with a shower cap to keep it from dripping.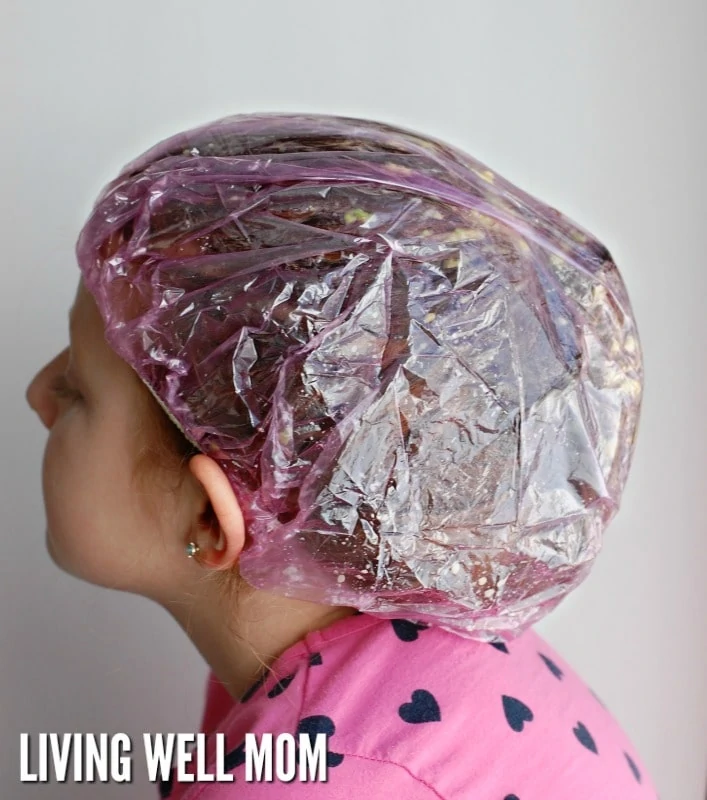 Leave it on your hair for about an hour and rinse and wash well. You may need to shampoo your hair twice to make sure any avocado chunks are washed out and the honey doesn't leave any sticky residue. (This is also where it helps to get your avocado mashed as smoothly as possible.)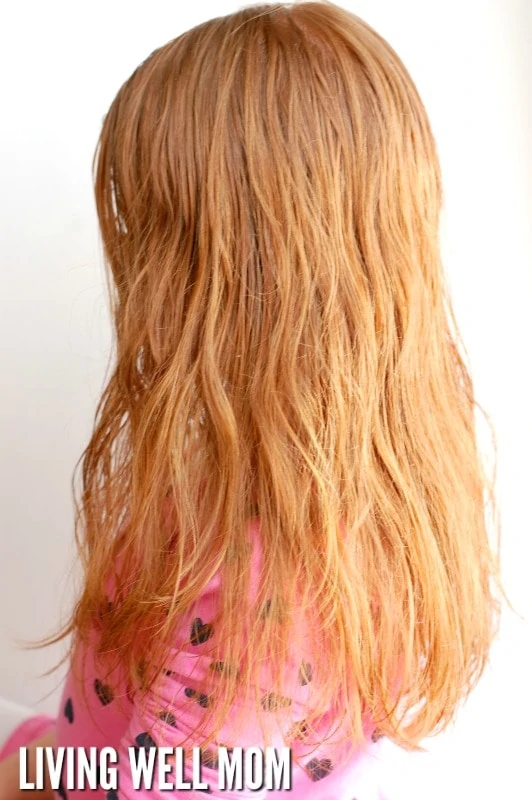 In the image above, my daughter's hair is almost completely dry again – and you can see a noticeable difference in that it is not as dry and frizzy.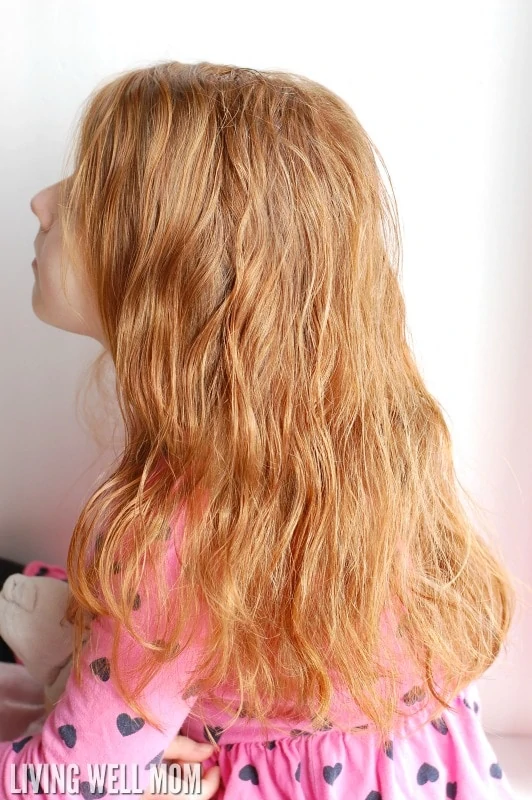 Here it is totally dry – much smoother and tamer!
When she touched it, she literally said she "was in heaven and it is so so so soft!!". She's a bit dramatic for a 7 year old anyway, but I thought her comments were great. 🙂 I was sure she was going to say the hair mask was gross and she never wanted to do this again – but her response was just the opposite and she wants to play "hair salon" on a daily basis now!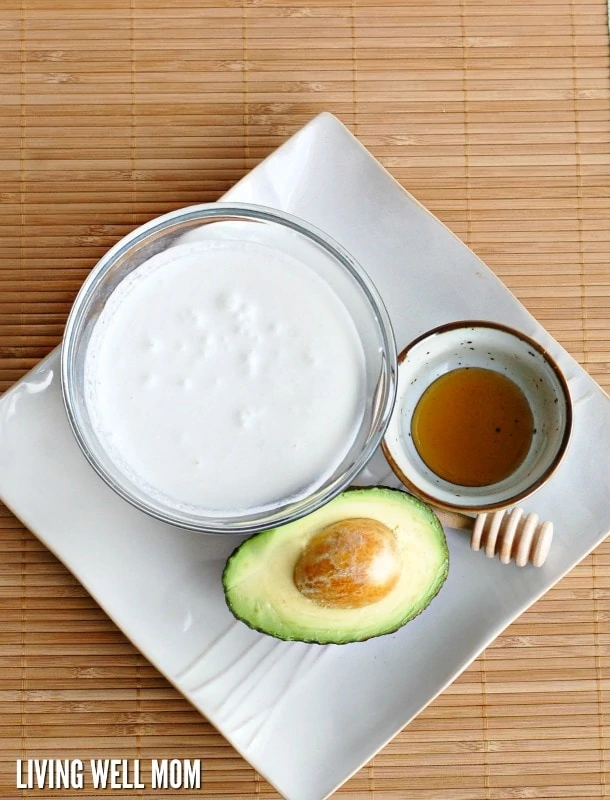 If you're looking for an easy, all-natural solution for dry hair, give this easy homemade hair mask a try.
These dry winter months tend to bring on dry skin as well. These homemade coconut oil lotion bars are great for dry skin!