When a recipe calls for shortening, that can mean greasy measuring cups that are hard to clean out. At least that's what it used to for me.
Until I discovered this quick tip for using shortening. This is a real time saver because you don't have to cram the shortening into a measuring cup, plus it saves you the hassle of washing the greasy cups!
This was like the softening butter tip I shared; so easy, I wondered why I didn't think of it long ago!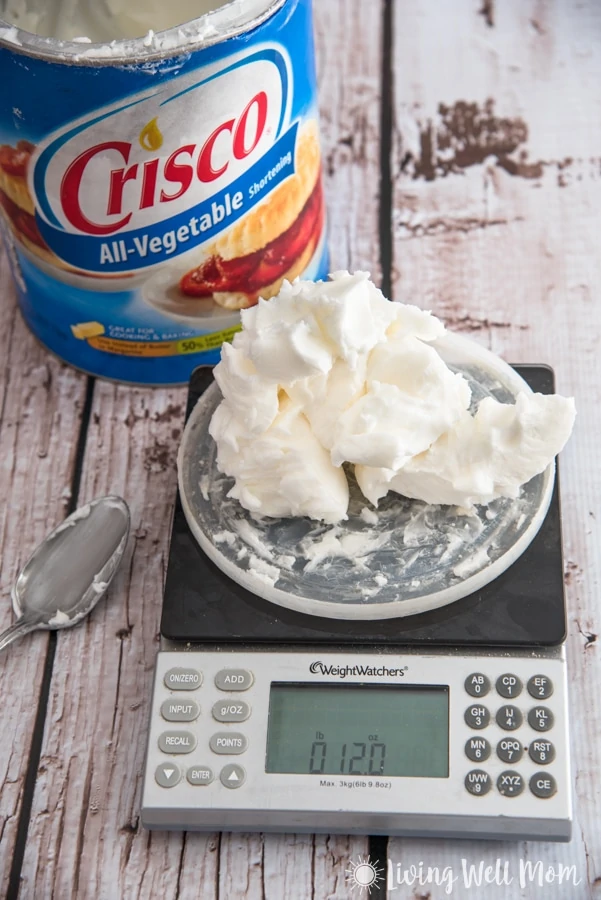 Simply put the shortening can lid onto a small kitchen scale
, zero out the number, and add the shortening with a spoon until you have what you need.
1 cup of shortening = 6 ounces or 205 grams.
Now you only have to clean the spoon. How easy is that?!
If you liked this post, please re-tweet and click the "pin it" button on top so others can see it too! Thank you!