Treat yourself to a relaxing all-natural Lavender Milk bath soak using Epsom salts and essential oils!
Don't you just melt when you hear Lavender Milk Bath and just wish you could dive into a warm tub right now? I know I do! For me a hot bath, with no kid noises, is one of my frequently used remedies to re-charge after a long and busy day being a mom!
Today I'm going to show you just how easy it is to make your own Lavender Milk Bath. This is a great Mother's Day gift to give to a friend who needs pampering. But most of all, it's a nice treat for we moms to give to ourselves for Mother's Day and also give ourselves permission to enjoy a relaxing bath!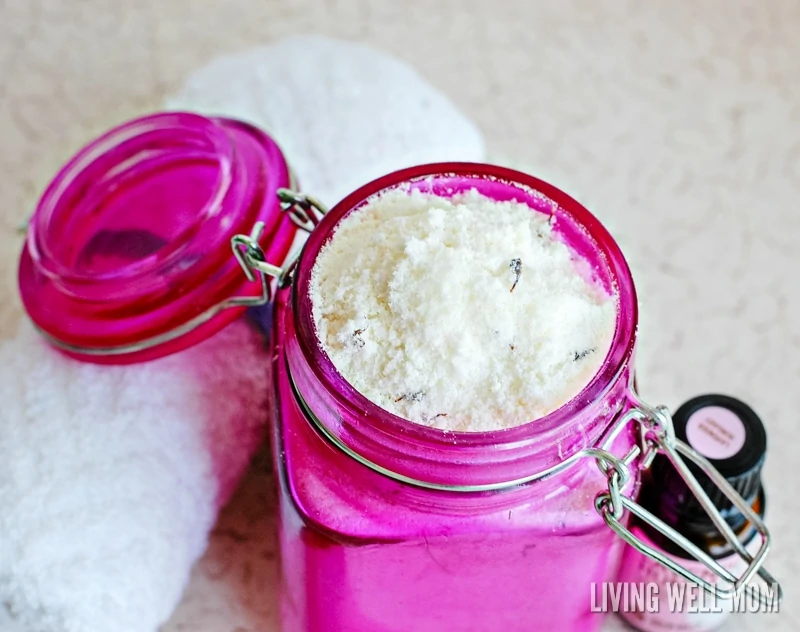 What You'll Need to Make Your Own Natural Lavender Milk Bath: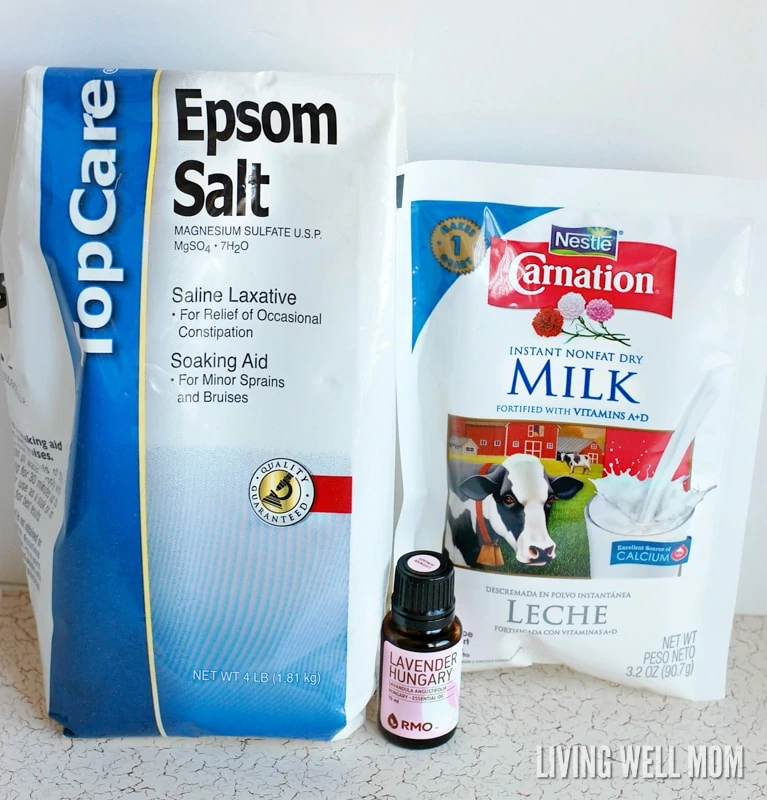 All three ingredients in this lavender milk bath are beneficial to our bodies for both healing and relaxation. All of us moms reading this were probably given instructions to take a sitz bath with some Epsom salt after childbirth. Epsom salt is a known anti-inflammatory, which helps relieve any sore muscle pain.
Even if you didn't just have a baby – tired bodies can benefit from an Epsom salt soak! The benefits of adding milk to your bath are that the lactic acid helps clean and soften skin. Plus the proteins in milk can also help soften skin. Lavender essential oil is known for its relaxation properties. This combo is what we tired moms need for a luxurious and relaxing time in the tub!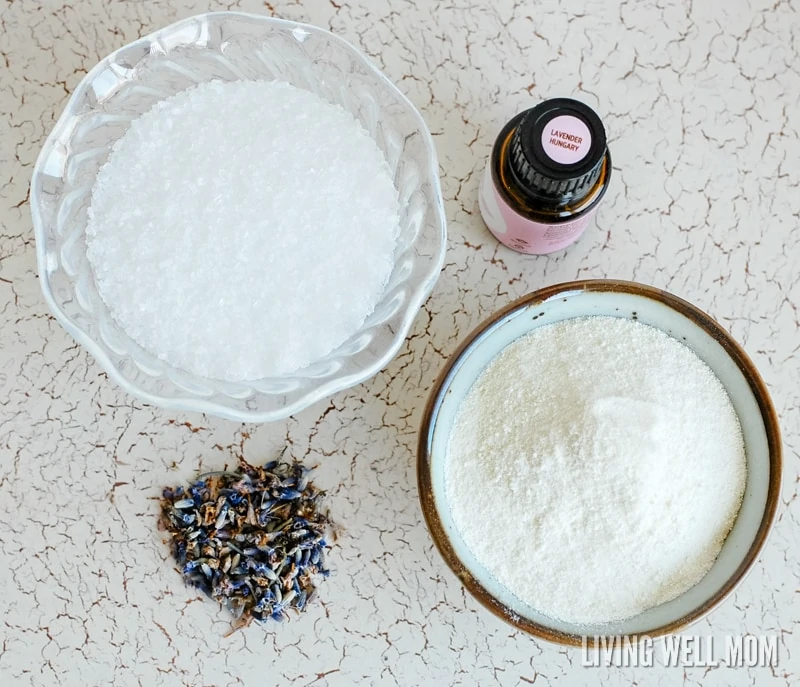 I like to also add dried lavender flowers to my lavender milk bath. This is not a necessary step but feels a tad bit more fancy to have floating flowers in my tub. Plus if you are using this as a gift idea, adding the dried flowers is a nice detail to make this milk bath extra special. You won't put in too many lavender flowers so you won't clog any pipes. 😉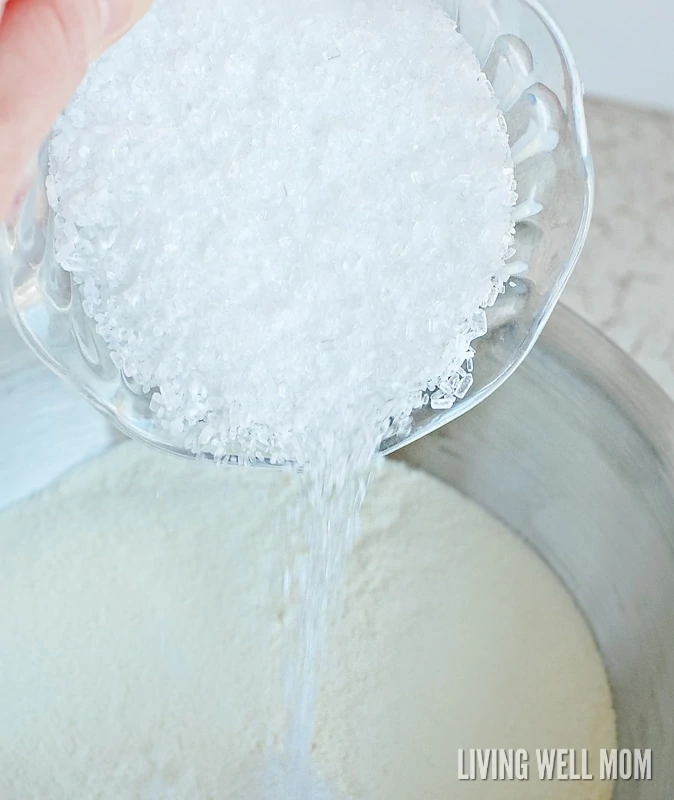 Making your milk bath is really super easy. Start by getting a small mixing bowl and add 1 cup of dry milk to your mixing bowl. Then add 1/2 cup of Epsom salt.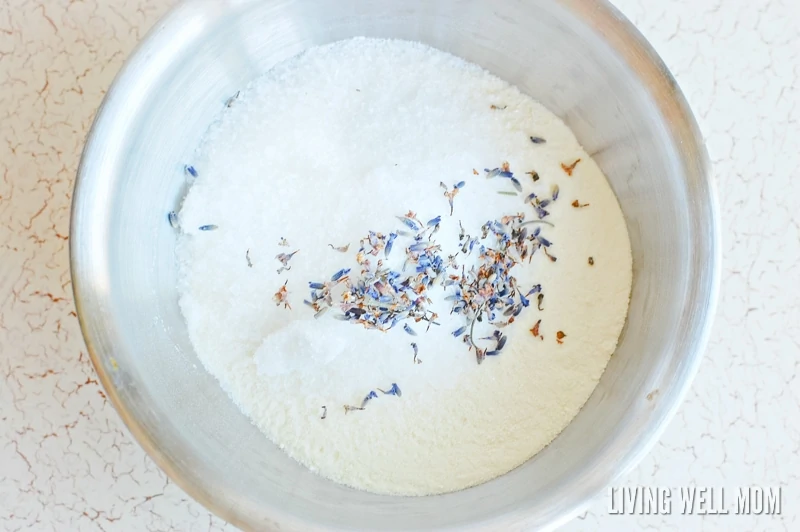 Add in 1-2 tablespoons of dried lavender flowers.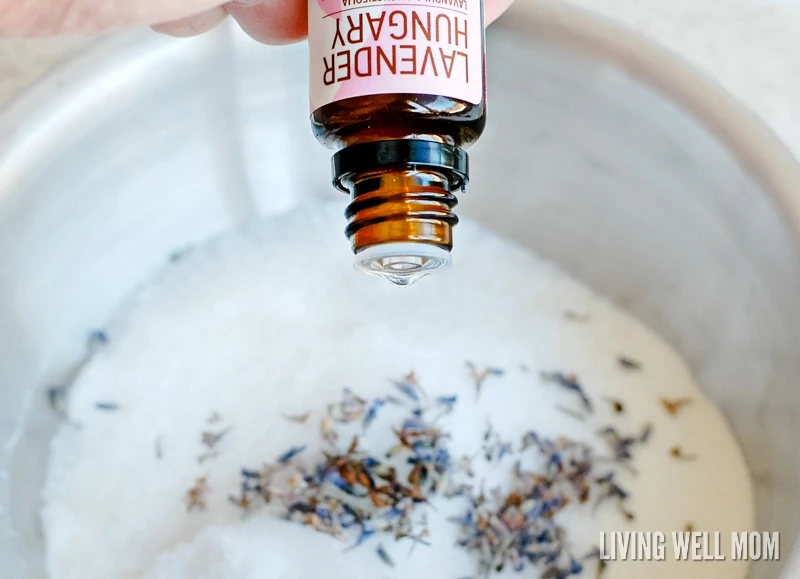 Then add 10-20 drops of lavender essential oil. If you want a potent lavender smell, then add 20. If you prefer a milder hint of lavender smell, then just add 10.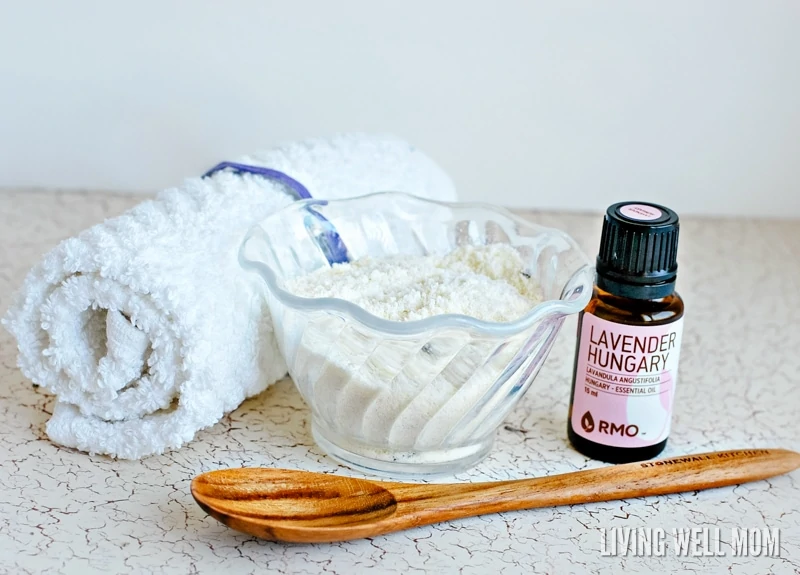 Stir all of these ingredients together. You need about 1/4 cup for a bath (or more if you want a really good soak) – so this is enough for about 6 baths.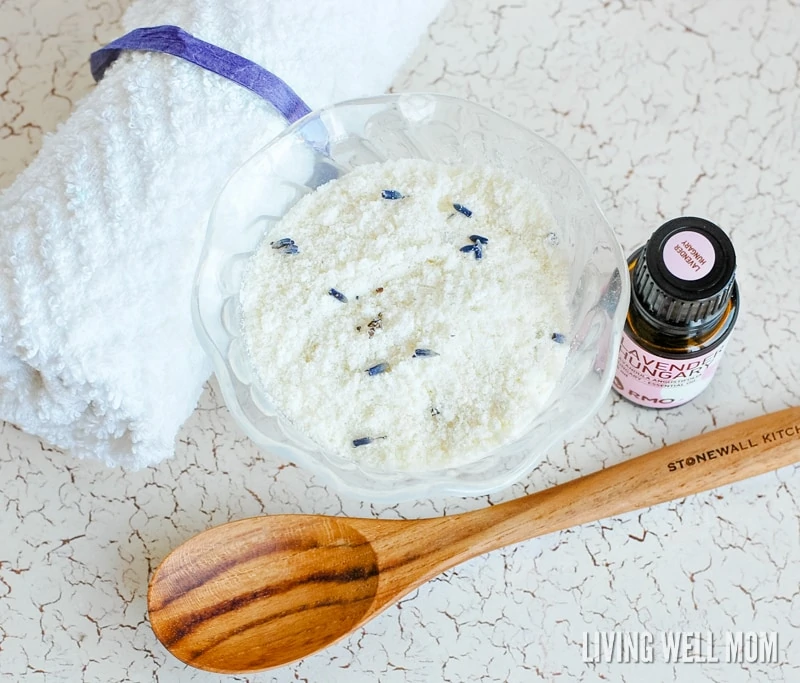 As I mentioned earlier, this makes a terrific DIY Mother's Day Gift idea. Make a larger batch of this and you can put it in some colorful jars to give to friends!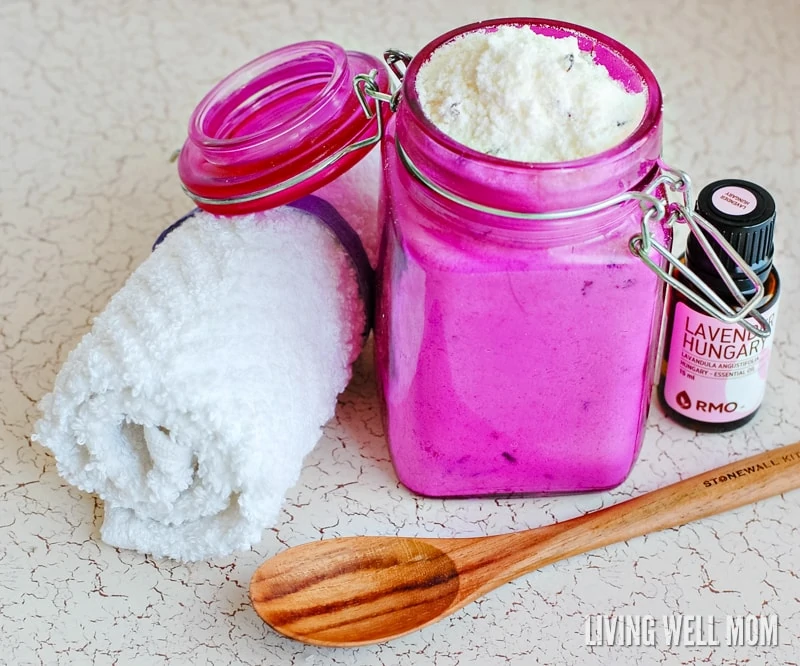 Note – that when you use this milk bath, you won't see any bubbles! This is not a bubble bath. If you love bubbles in your bath – then you could add some of this Homemade Body Wash to your running water along with this milk bath.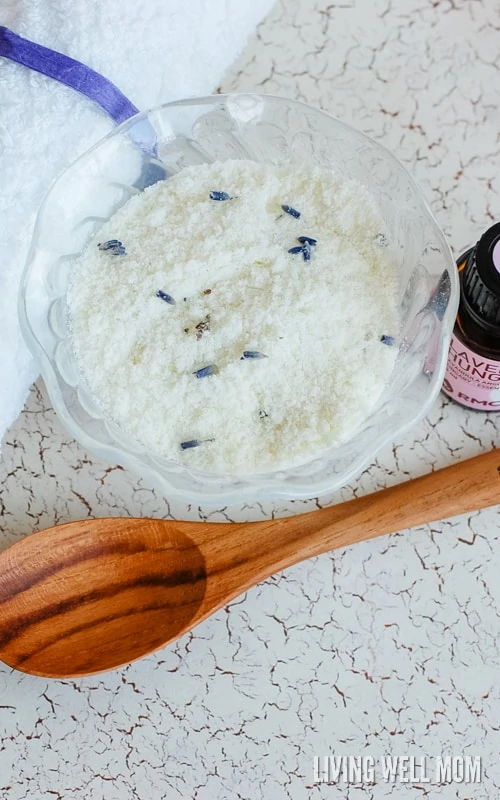 This lavender milk bath is not the only homemade DIY bath product that is easy to make! I also have these that you should make and try too!
If you are looking for other DIY Mother's Day gifts – check out these posts: