Whether it's normal rough and tumble boys or my super active girl it seems like someone always has a bump, bruise, or boo boo in our house. I have a nice hot/cold pack I made myself a few months ago for my own aches and pains and the kids are always stealing it when they have a hurty spot. So I decided to make the kids their own Boo Boo Buddy hot/cold pack. The kids can even help make it because it's pretty easy too with no sewing required.
How to Make a Boo Boo Buddy in Less Than 10 Minutes!
Supplies:
(affiliate links:)
1 cute sock – more if you're making more than one
1 bag of whole flax seeds or rice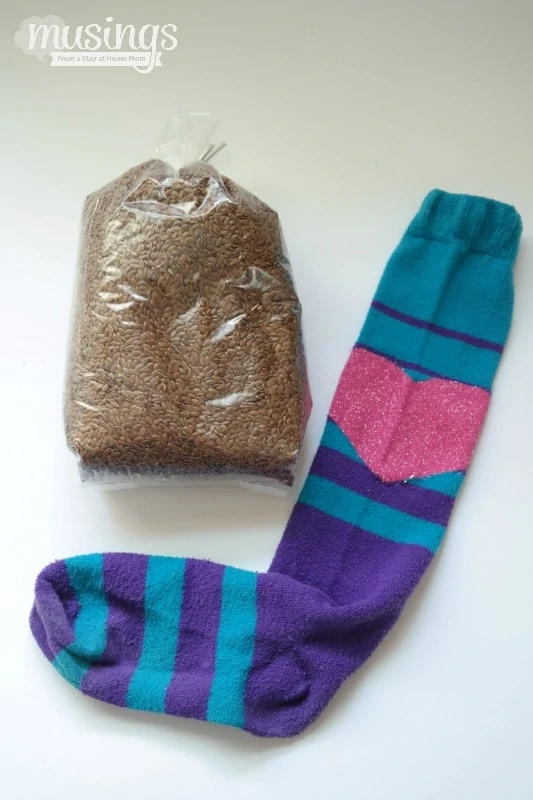 If you have a funnel it is helpful but you can also use a glass or jar to help with filling. You may also want to decorate your sock using felt or paint but a cute sock works just as well.
Instructions:
Begin by placing a funnel inside the top of the sock. If you don't have a funnel you can put the toe of the sock into a tall glass or jar and fold to top of the sock over the top of the glass.
Pour the flax seeds into the sock. You'll want the sock to still be flexible and soft so be sure not to overfill the sock. I used a knee sock and filled to about the heel.
Once the sock is filled as much as you like slip the funnel out or slip the sock off of the glass. Carefully tie a knot in the sock. Again, you don't want the sock to be too firm. Tie the knot where the flax seeds have some room to move and shift. This lets the boo boo buddy form to spots that hurt.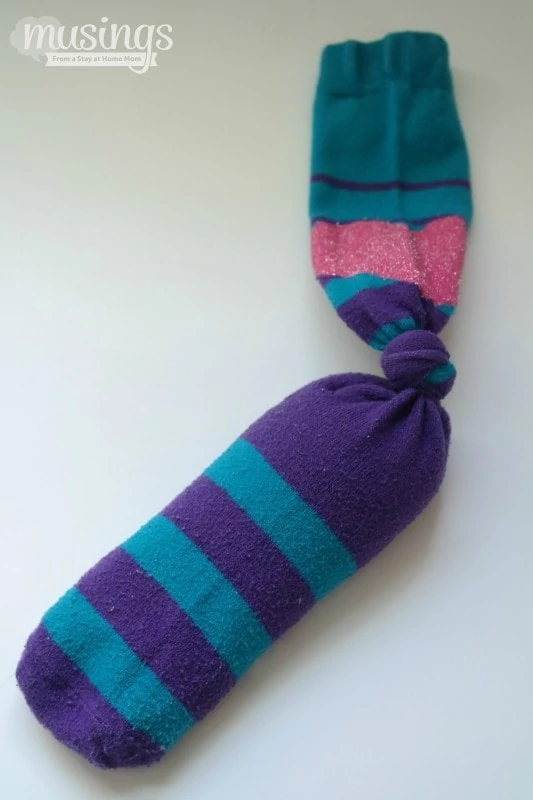 Place the Boo Boo Buddy in the freezer and remove when needed for a great cold pack to soothe a boo boo. These packs can also be heated. Simply put them in the microwave for 30-45 seconds and apply to the sore area.
If you don't have flax seeds or if you are unable to find them, white rice works well too. The benefit to flax seed is that they provide a nice, moist heat when heated and hold up to many uses. They do not freeze together like frozen peas and do not freeze hard like a traditional ice pack. The sock is soft and is a nice buffer between the cold and sensitive skin.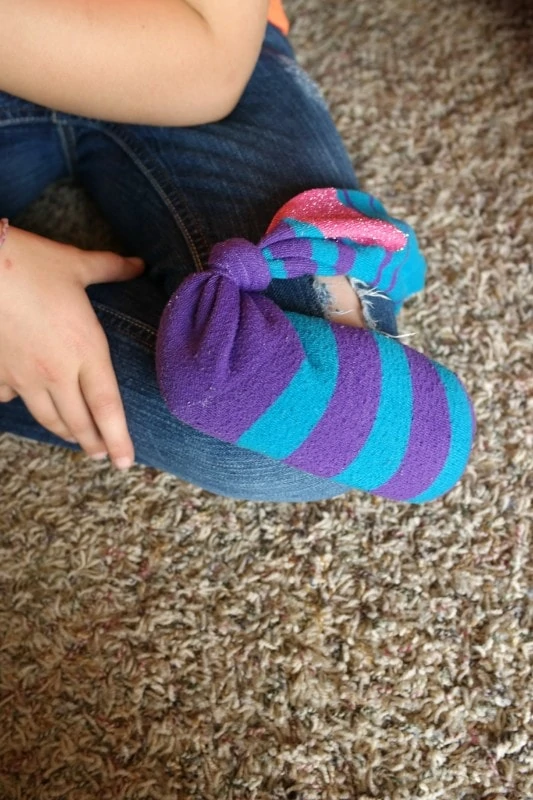 Next time you have a boo boo emergency your little (or big) kids will love using their very own Boo Boo Buddy to make it feel better.