The MTHFR gene variant is a genetic mutation that many people have. Studies have shown that up to 50% of the population may be affected. 1
The MTHFR mutation affects everything from the body's ability to remove toxins all the way to immune function.
It's especially common for kids who have autism. One study concluded that up to 98% of autistic kids have some form of MTHR SNP (another way to say gene variant). 2
You can read more about MTHFR and what it means and what you can do it about here: MTHFR Made Simple
Today, I want to share how MTHFR can affect your autistic child.
Correlation between MTHFR and Autism
I learned about the correlation between MTHFR and autism a few years ago when our family doctor suggested we test our autistic son. The result came back positive and the doctor had us begin treating him right away.
The results have been almost miraculous. It took some time, but after about a year, it became very clear how beneficial this diagnosis was for Nathan.
My son is now calmer, more focused, he can cope better and is less likely to "meltdown" or "rage." He's more reasonable and considerate of others.
Finding out my autistic son has MTHFR was not a magic cure, but it has made an incredible difference for him.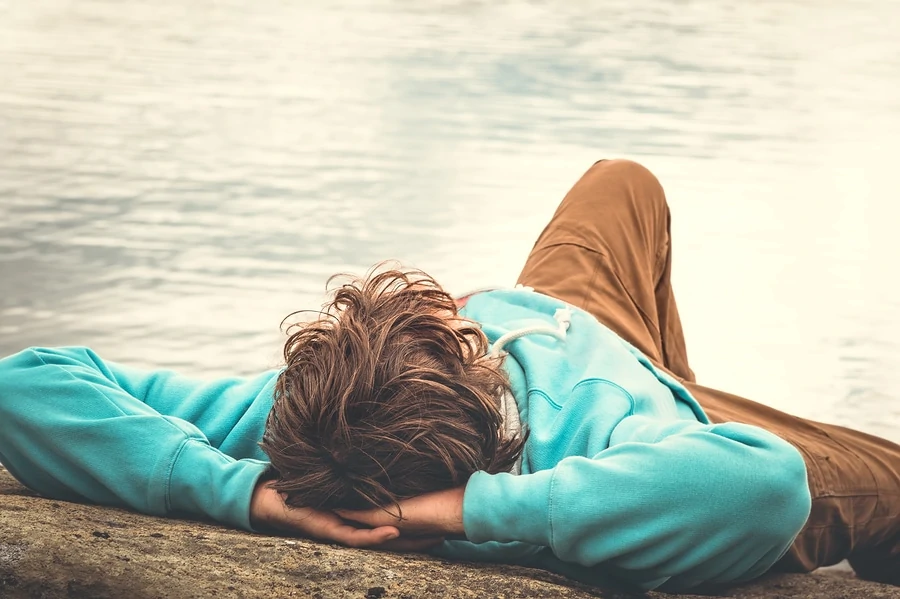 My Family's MTHFR Journey:
I was first introduced to MTHFR by our family physician about 4 years ago. We were struggling with our son's behavior issues (at the time, he was not yet diagnosed with high functioning autism as he is now) and we were at our whit's end.
Our doctor suggested we have a simple blood test taken to look for this genetic mutation. She told us many kids like Nathan have this mutation and it can be "treated" with supplements.
We went ahead with the blood test and it came back positive for Nathan. He didn't just have one copy of the MTHFR SNP, he had TWO copies of A1298c, one of the two most common MTHFR mutations. This is also known as homozygous A1298c.
The fact that he has two copies of this mutation meant Nathan's body was functioning at 30-40% of what it should be when it comes to the methylation process (read more about that here.)
I learned that MTHFR can be associated with neurological and mood disorders, including ADHD, depression, bipolar, schizophrenia, autism, and more.
Nathan, MTHFR, and Supplements
The doctor had us start Nathan on vitamin supplements to help him right away:
*approximately 50mcg (yes MICROgrams) of methylfolate
(we cut up a 400mcg tablet into very small pieces)
*500mcg Methylcobalamin
(B-12)
We started Nathan on a very low dose (too high can result in detox symptoms) and gradually worked him up to 400mcg methylfolate and 1000mcg Methylcobalamin, which is what he now takes daily.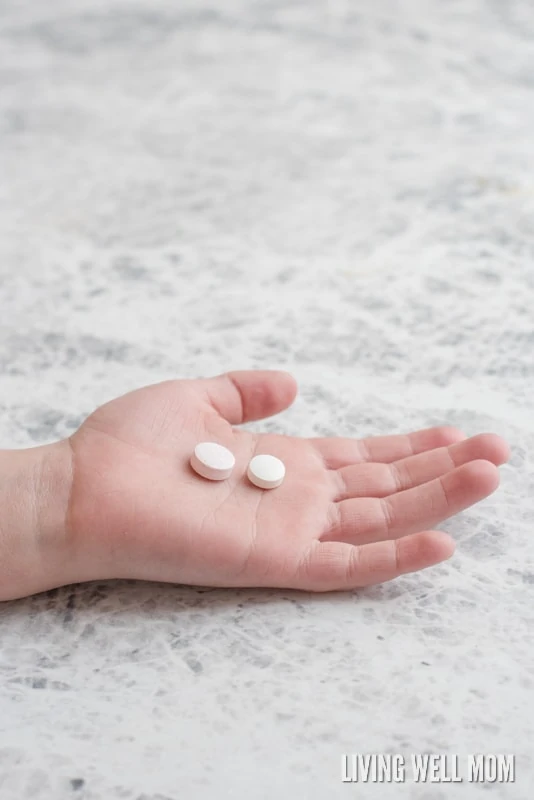 Nathan takes these two simple supplements every day (except for the occasional day where he forgets) and he has improved SO much that if he does have a bad day, my first question to him is: "Did you take your vitamins today?" and 9 times out of 10, he's forgotten!
Last year, he was having a great school year until about February when I began getting phone calls and regular emails from the staff, letting me know he was having "challenges." It was happening consistently for a good month before I figured out that Nathan hadn't been taking his vitamins! (He was almost 13 at the time and we were letting him take responsibility for it.)
Needless to say, we implemented a new method to help remind him every day (the 7 day pill organizer
that makes it easy for us – and him – to see if he's taken them) and he improved back to his normal self.
Don't get me wrong; life isn't without challenges for Nathan. He does still have some rough days, but they been greatly reduced by supplementing to support the MTHFR mutation.

Does Your Child Have the MTHFR Gene Mutation?
The first step is to get your child tested.
Ask your doctor to order a simple blood test for MTHFR.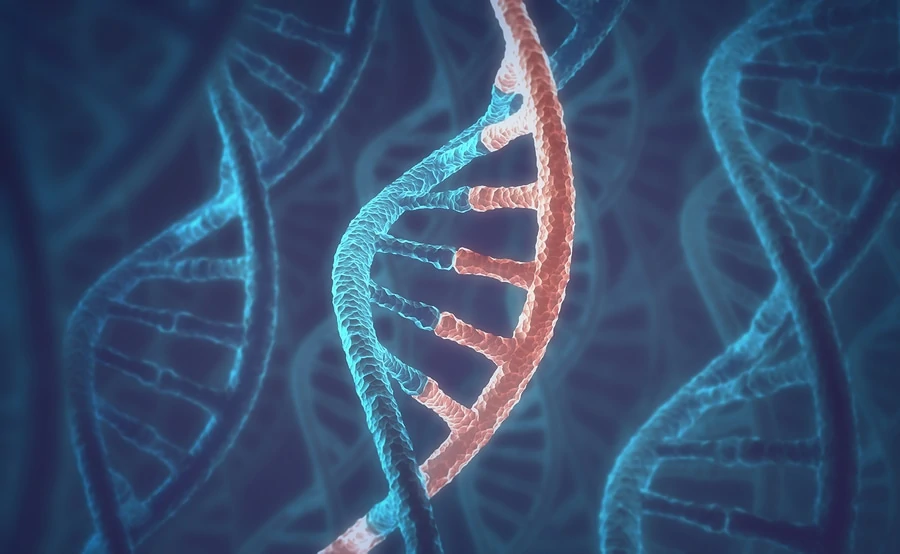 Be sure to check with your insurance company; many will not pay for it and you don't want to get sacked with an unexpected bill later. If your doctor isn't willing to order the test (most doctors I've spoken with have no idea about MTHFR; we were extremely fortunate that our family doctor was informed!), you can order a genetic test online through 23andme.com.
23andMe offers a simple saliva test (what kid wouldn't love to SPIT into a little tube?!) and will cost you around $200. It's not cheap, but it's still less than a costly blood test your insurance won't pay for! Plus, you'll also get a lot more genetic information beyond MTHFR that can be very useful in treating your child. Just be sure to order the Ancestry + Health kit.
Once you have the results, you will have the information you need to support your child.
Steps you can take to help your child with MTHFR:
Supplements:
One of your options may be to give your child daily supplements as I described with my son.
Be sure to check with your doctor and if at all possible, find a physician who has experience treating MTHFR patients to help you with this. Every person has different gene combinations and those combinations might change the supplement requirements.
To give you an example: I have 2 copies of MTHFR SNPs myself, but I am different than Nathan. I have one copy of A1298c (Nathan has 2) AND one copy of C677T. For me, taking as much methylfolate as Nathan doses causes a detox reaction no matter how slowly I work up to it. I also take a different version of B-12, called Hydroxocobalamin.
Minimize your child's exposure to toxins.
If your child has one or more copies of the MTHFR mutation, his or her ability to detox will be reduced.
You can help ease the burden on your child's body by reducing the number of chemicals your child is exposed to.
This can include everything from common household cleaners and laundry detergent to shampoo and sunscreen.
If you haven't already, you can begin to gradually switch out household items that contain chemicals with more natural options.
One of the first things we did was a change to a more natural laundry detergent. We now use Mrs Meyers
. This was easy enough to do and didn't overwhelm me.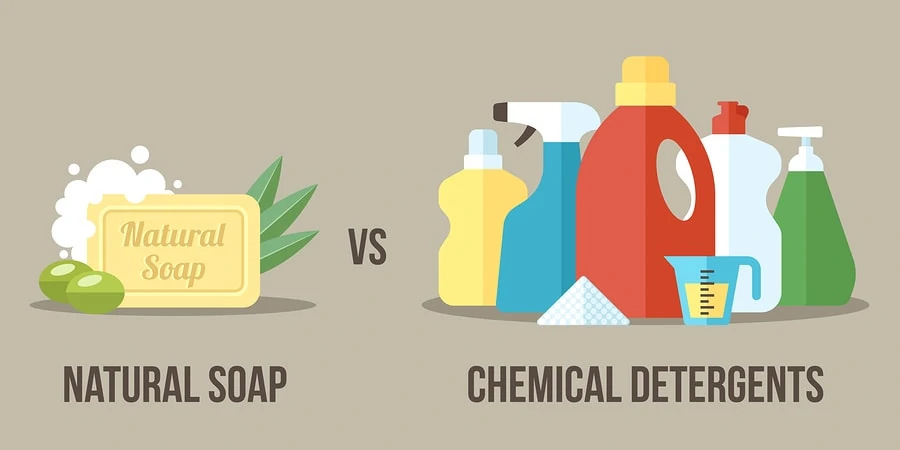 Reduce processed foods and eat healthily
Try to reduce processed foods (the added folic acid found in many fortified foods, like cereal and bread, can cause issues).
Offer healthy fruits, vegetables, nuts, and other good foods that will help nourish your child and reduce "junk" food.
I know this is often easier said than done, especially if your child prefers to eat the same few foods over and over and over.
Go easy on yourself and your child!
You don't have to change everything right away. Go easy on yourself and your child!
Make small sustainable changes; it won't do you any good to get overwhelmed!
Remember that MTHFR treatment takes some time to see good results.
It took us about a year before we began noticing consistent positive changes with our autistic son.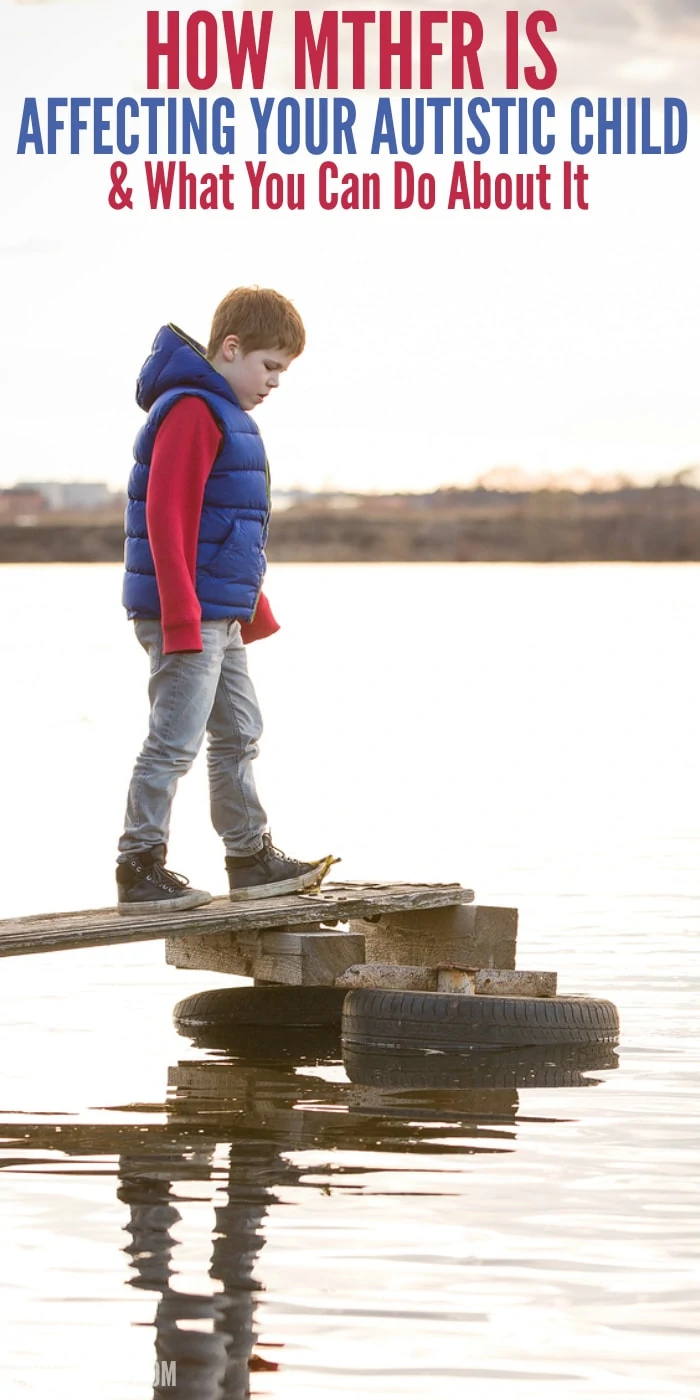 For more reading on how MTHFR affects kids with autism:
Disclosure: I am not a doctor or medical professional; I am simply sharing my thoughts on what has worked for me and my family. Always seek the advice of your own physician if you have any questions or concerns.