The school season can bring overwhelm and anxiety to any of us, including our kids. Today I'm going to show you how to make an easy DIY "Bye-Bye Overwhelm" relaxing essential oil blend for kids that is great for relaxing and calming during stressful situations, like the back to school season. There's both a roller bottle and an essential oil spray recipe for two easy-to-use methods.
You can also use this relaxing essential oil blend for yourself, after all, getting everyone back into the school routine with early mornings, after-school activities, homework, and so many more things on our plates.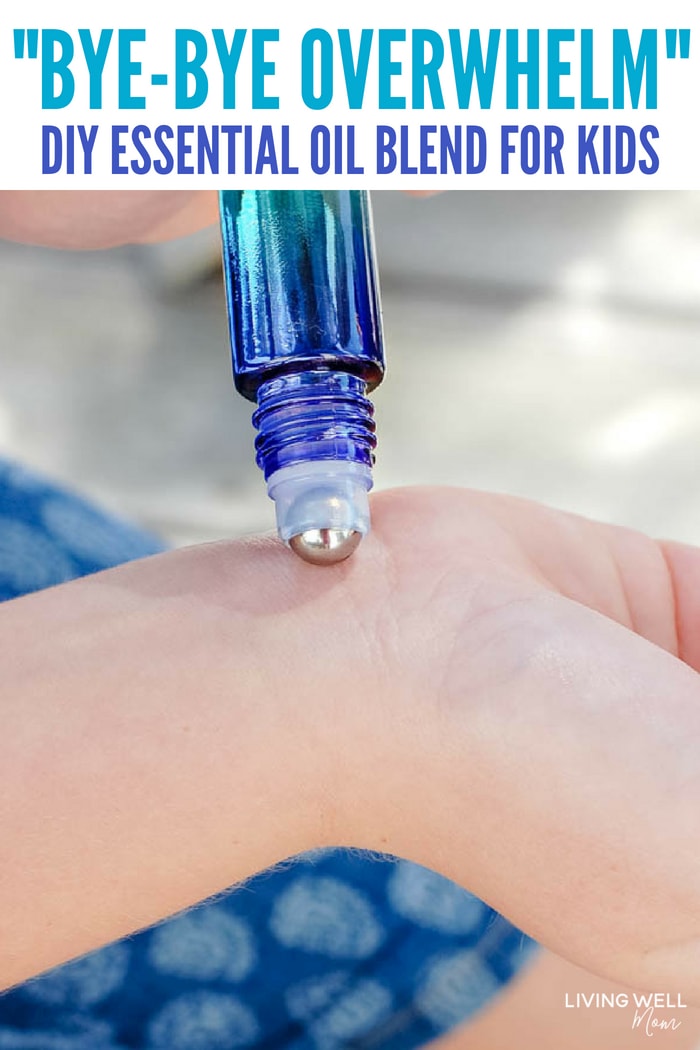 "Bye-Bye Overwhelm" DIY Relaxing Essential Oil Blend for Kids
What You'll Need:
Note: If you don't have all of the above oils, I highly recommend using Lavender, Cedarwood, Copaiba, and Frankincense. Those are our favorites, but the whole combination works quite well together.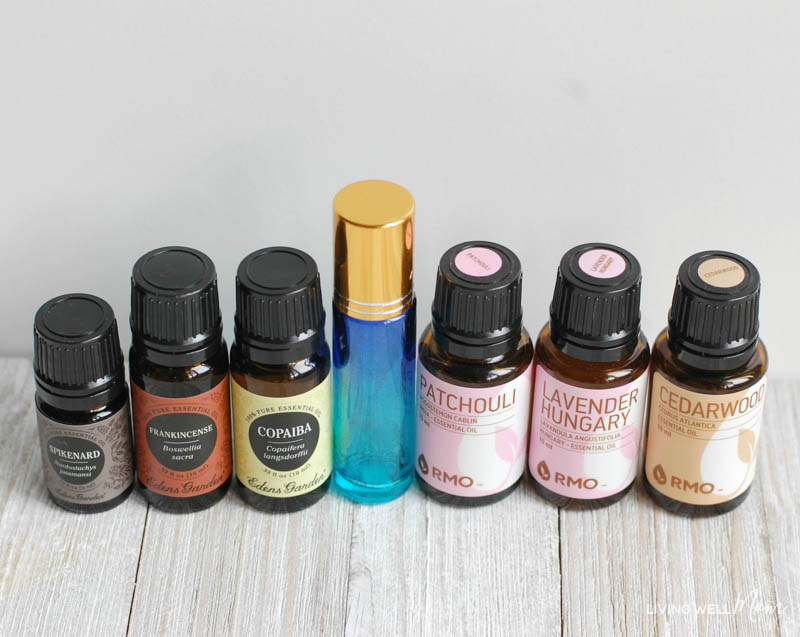 The six essential oils I chose to use for this relaxing essential oil blend are spikenard, frankincense, copaiba, patchouli, lavender, and cedarwood. Each of these has calming traits that will help you relax. However, it shouldn't be so relaxing that it turns sedating and makes you want to just take a nap. These essential oils should help take the edge off of the nerves that are kicked into high gear during stressful moments at school or home.
DIY Essential Oil Relaxing Spray for Kids
First, I'm going to show you how to make the spray. This can be great for even teachers to use in their classrooms to help kids calm their nerves with this new school year upon them. Or even get it out and spray all over the room during tests!
At home, spray it before school, while kids are working on difficult homework or studying for a test. Or spray it in their bedrooms at night if they are nervous at bedtime thinking about school.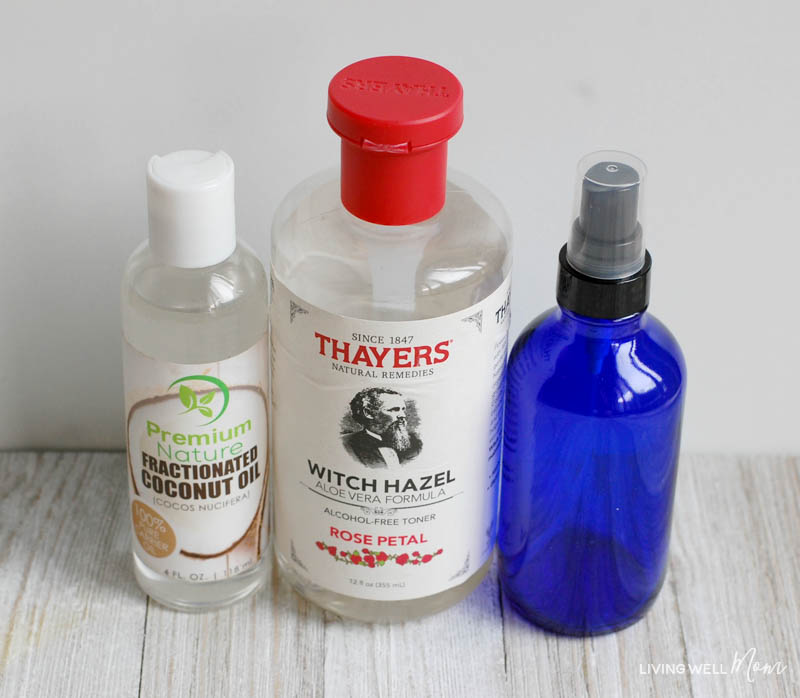 For this spray, you will want to add 4-5 drops each of spikenard, frankincense, copaiba, patchouli, lavender, and cedarwood essential oils to your empty glass 4 oz. bottle. (Use 3 drops each for children under age 10.)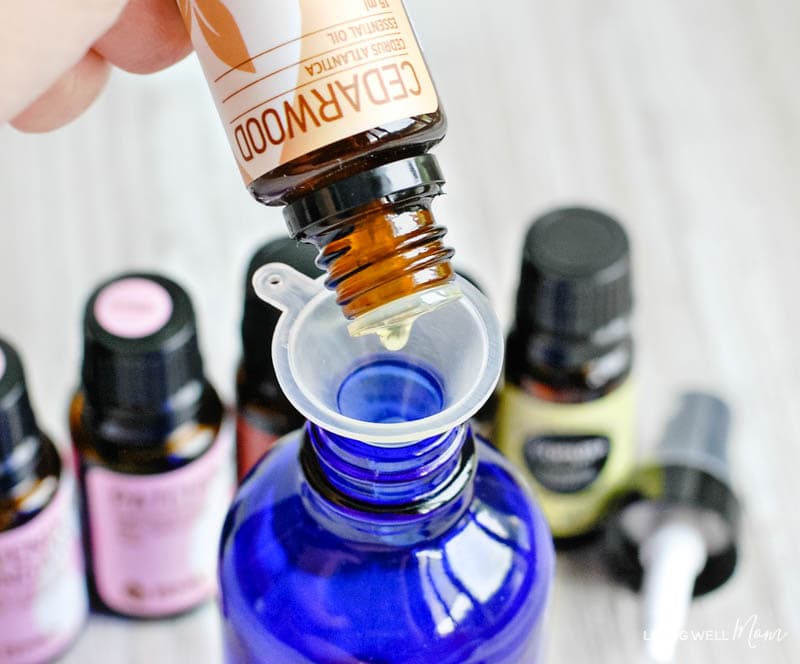 Then add 3 tablespoons of Thayer's Rose Scented Witch Hazel. I like using the rose scented version, because it adds a pleasant flowery smell to the oil blend.
Next, add one tablespoon of fractionated coconut oil. The addition of the coconut oil helps mix the essential oils in with the water and witch hazel. After the coconut oil is added, top of the rest of the 4 oz bottle with water.
Shake your bottle gently and spray in a room where you want to encourage those to remain calm, regain focus, and help overcome feelings of being overwhelmed.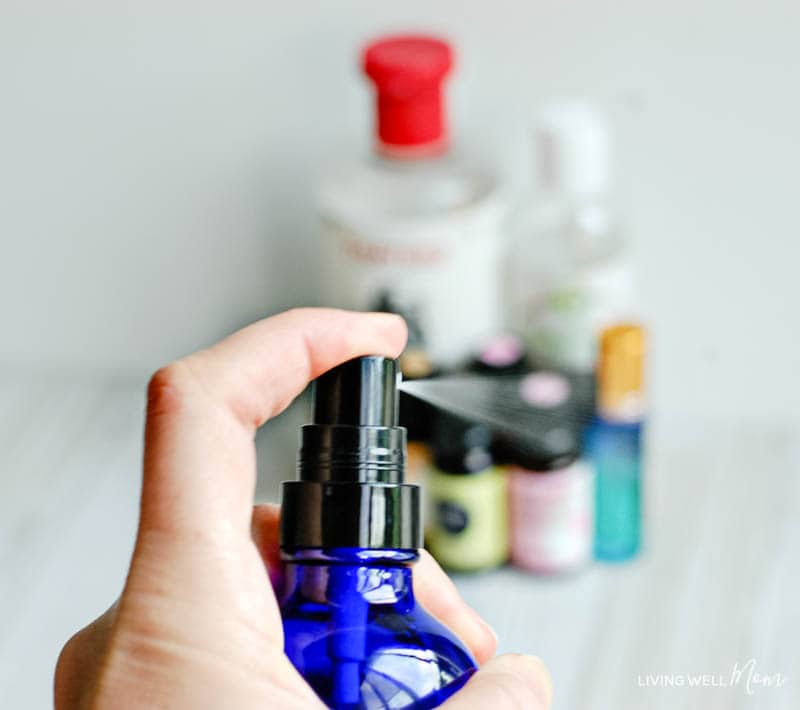 This is also great for us moms! I love this blend too!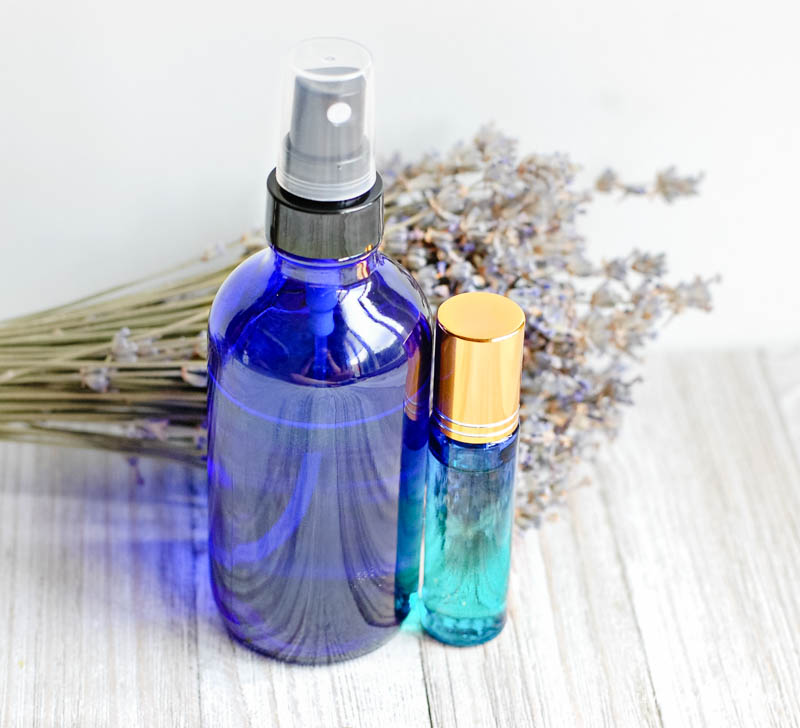 DIY Relaxing Essential Oil Roller Bottle for Kids
You can also put this blend in a roller bottle, so it can be directly applied to the skin. Adding it directly to your skin is a more potent way to get the relaxing oils to work. The roller ball is also great, because you can stick one in your kids' backpack so they bring it to school and apply it as needed.
(Note: you may want to send a note to your child's teacher &/or school nurse letting them know, especially if your children are younger. I do this, and the school is great about it!)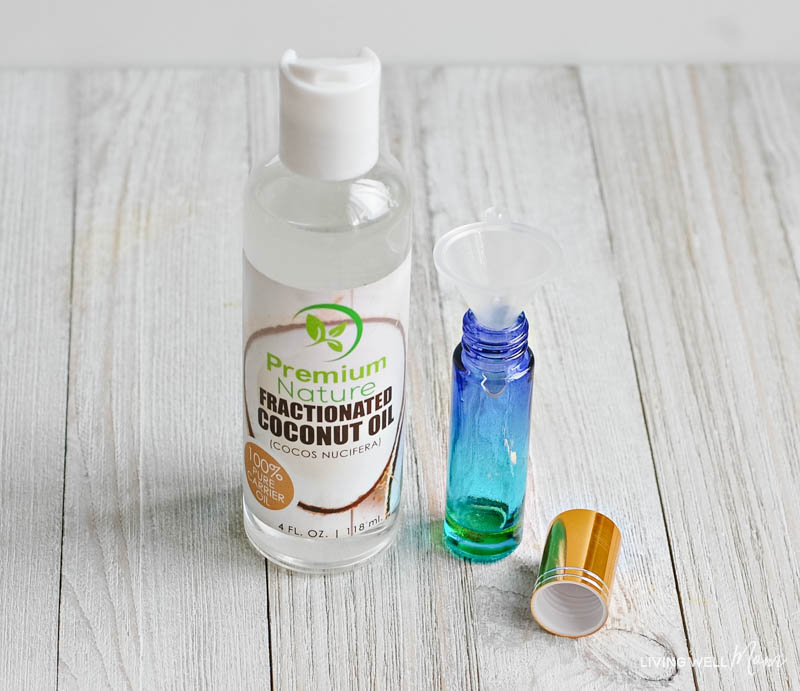 For this roller bottle recipe, start by getting the small funnel that comes with the roller bottles and add that to the top. Then add 2 drops each of the 6 oils: spikenard, frankincense, copaiba…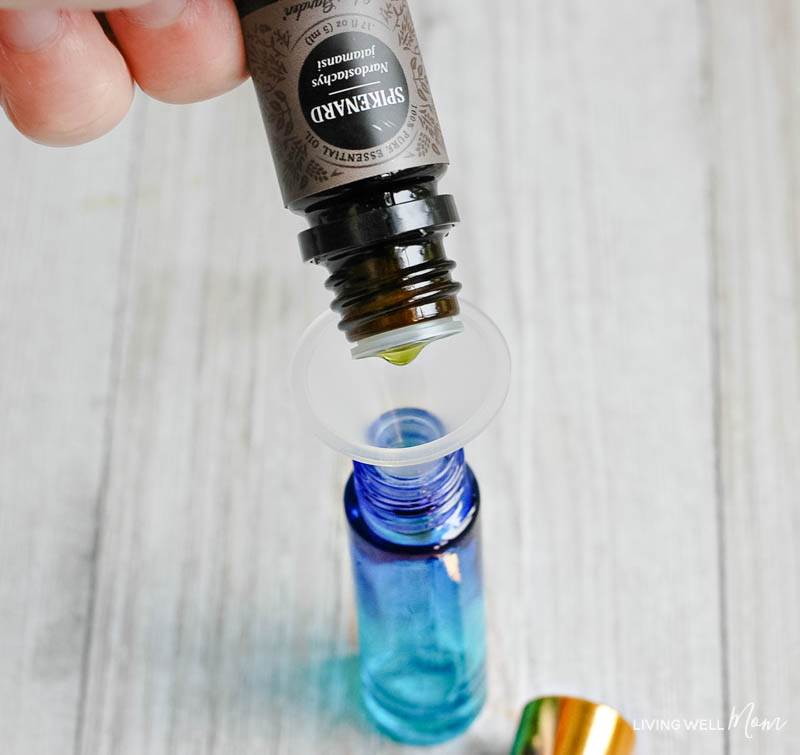 … patchouli, lavender, and cedarwood essential oils, for a total of 12 drops.
If your child is younger than 5 or 6, decrease the drops to 1 drop each for a total of 6 drops.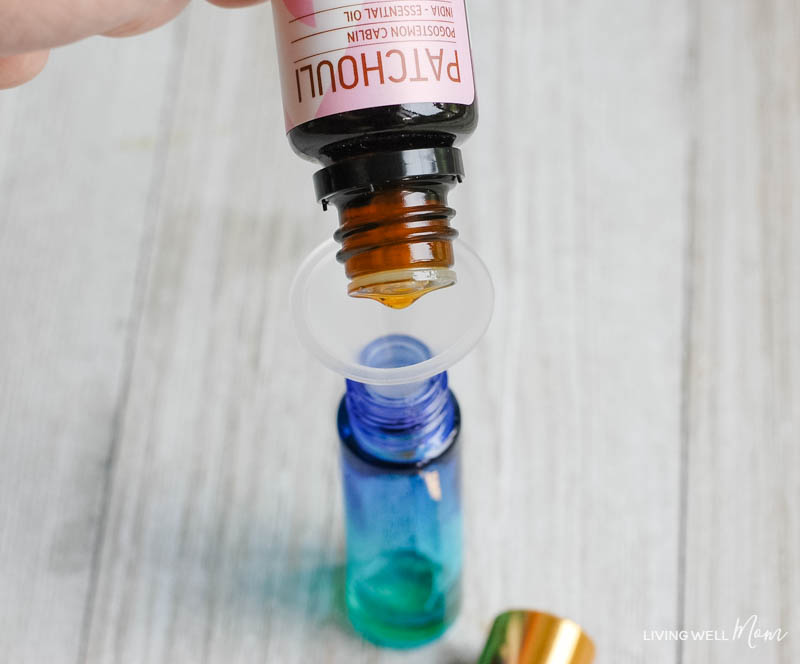 Then add one teaspoon of fractionated coconut oil and top off the roller bottle with water. Then you can pop the roller top back in and your DIY relaxing essential oil roller bottle is ready to use!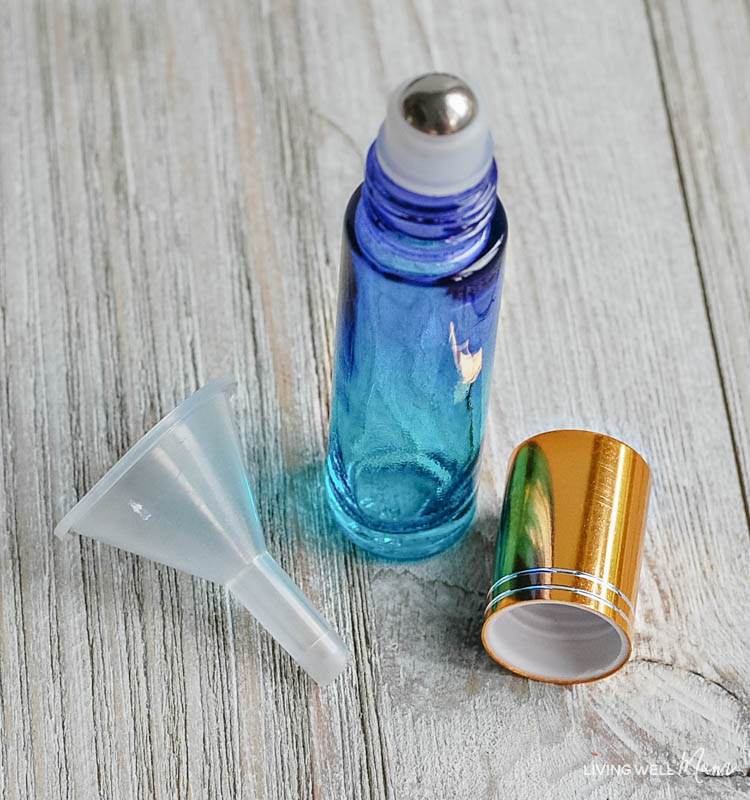 I would recommend rolling this on your child's feet if they are feeling very overwhelmed at home. At school, or for easier/faster use, swipe this on their wrist(s) or the back of their neck as needed.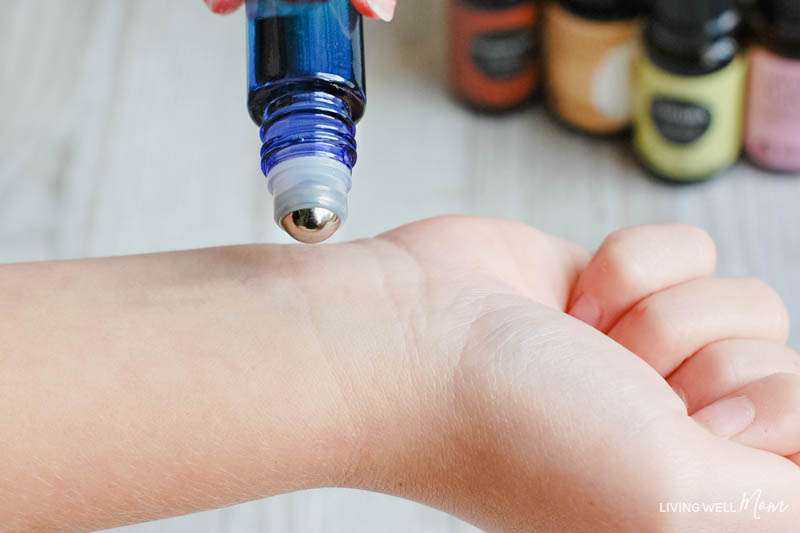 Moms – we might want one in our purse for when we want to use it for ourselves or for out-and-about use with our children.
When we face overwhelming situations, it's a good idea to take some extra deep breaths and remind ourselves that we are not in full control and we will be ok. Our kids need our guidance to teach them these same coping mechanisms. The addition of this
essential oil blend
for kids can also be a great tool to help soothe nerves when they are running high.
Hopefully, everyone will have a peaceful transition as school starts up again, but inevitably we will all encounter a time when feelings of anxiety take over. I hope you can make this DIY relaxing essential oil blend for kids and add it to your tool chest as a way to help us keep moving forward, whatever comes our way!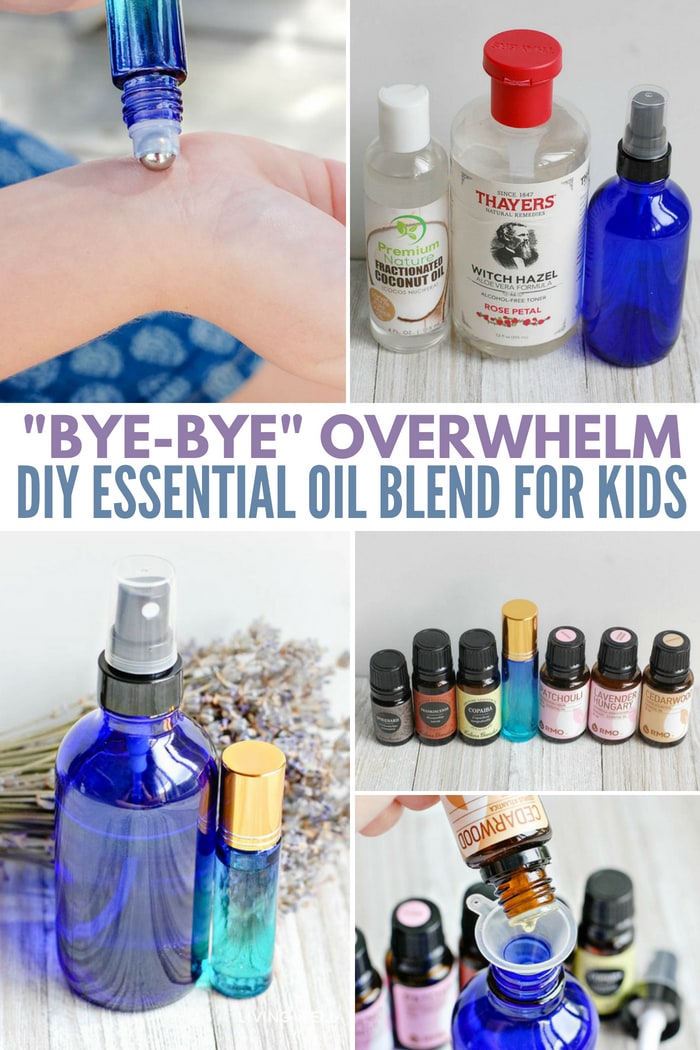 Looking for more ways to use relaxing essential oil blends? Try these:
Which Essential Oil Brand is Best?
For the best results, you will want to choose a high-quality essential oil brand that is 100% pure and offers third-party testing for quality control. Read this post for more info on how to choose essential oils that work for you and your family (beyond the brand.)
My favorite essential oil company is Rocky Mountain Oils, followed by Eden's Garden, and Ancient Apothecary by Dr. Axe
.