Looking for a gentle way to help your kids relax before bedtime? This Calming Homemade Bubble Bath has simple natural ingredients, including 2 relaxing essential oils that can be helpful for soothing and calming children after a busy day.
With just 2 simple ingredients, plus your favorite essential oil(s), you can whip up a bottle of Calming Homemade Bubble Bath in just a couple of minutes.
It's so easy, I've made this at the end of the day when I'm tired. Just breathing in the relaxing essential oils helps ME wind down for the night too!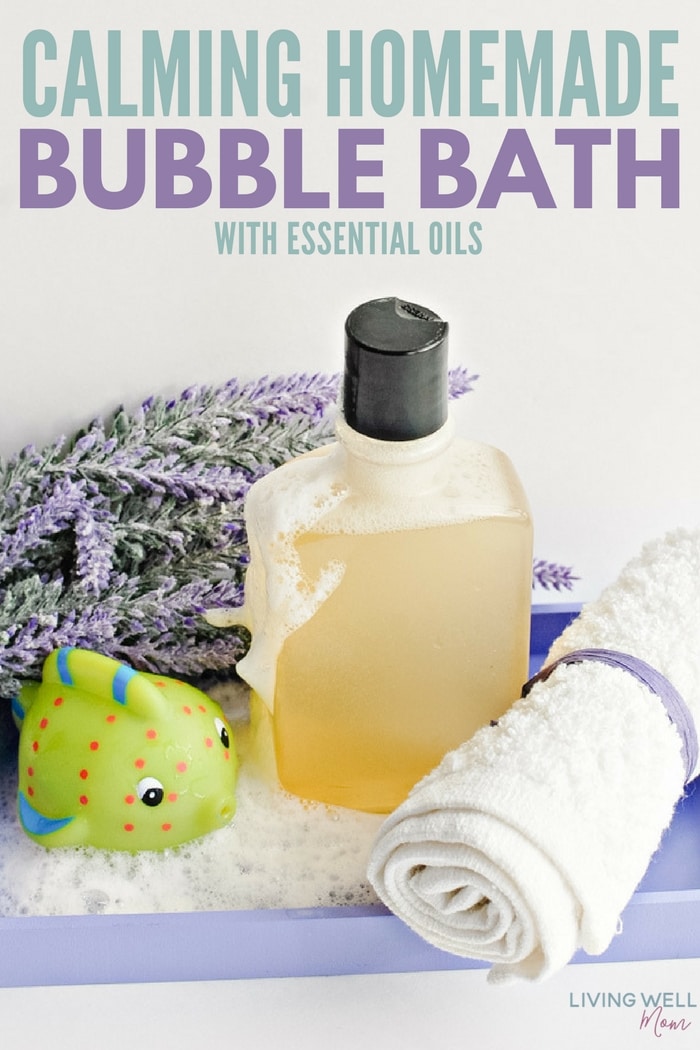 This can be great for children who are on the autism spectrum too as they may be particularly prone to difficulty sleeping at night.
Calming Homemade Bubble Bath for Kids
What You'll Need:
I choose lavender and vetiver essential oils for this homemade bubble bath because both oils are known for their calming benefits. Lavender essential oil is also wonderful for the skin and may even have a beneficial effect on insomnia (according to this study). Vetiver essential oil may help calm anxious nerves, slow down a racing mind and help bring on a good night's sleep.
If you have other favorite essential oils, you can choose to use those instead or your own favorite combination of oils.
For more information on essential oil safety, read my post here.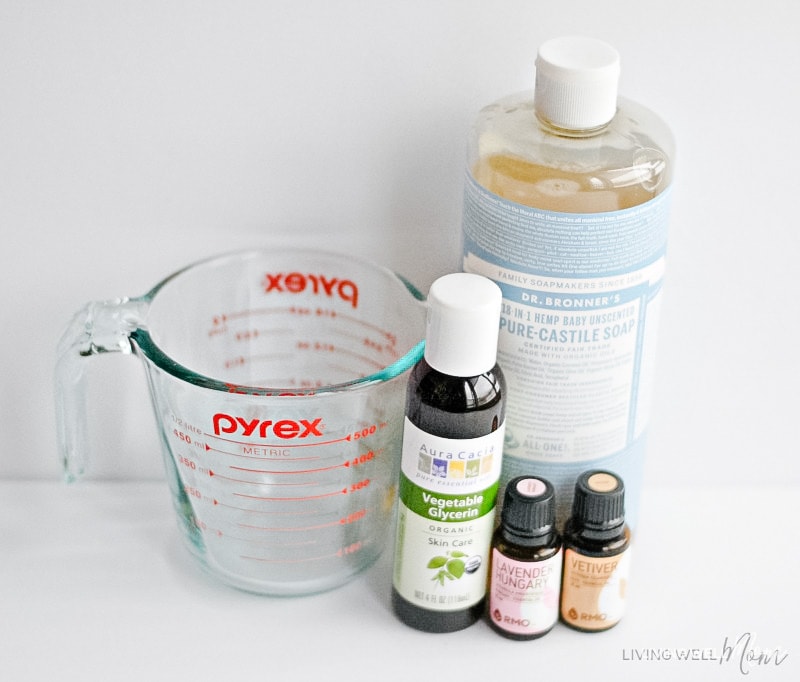 Start by pouring 1 cup of Dr. Bronner's Castile Soap into a pourable measuring cup. (Like a glass pyrex measuring cup)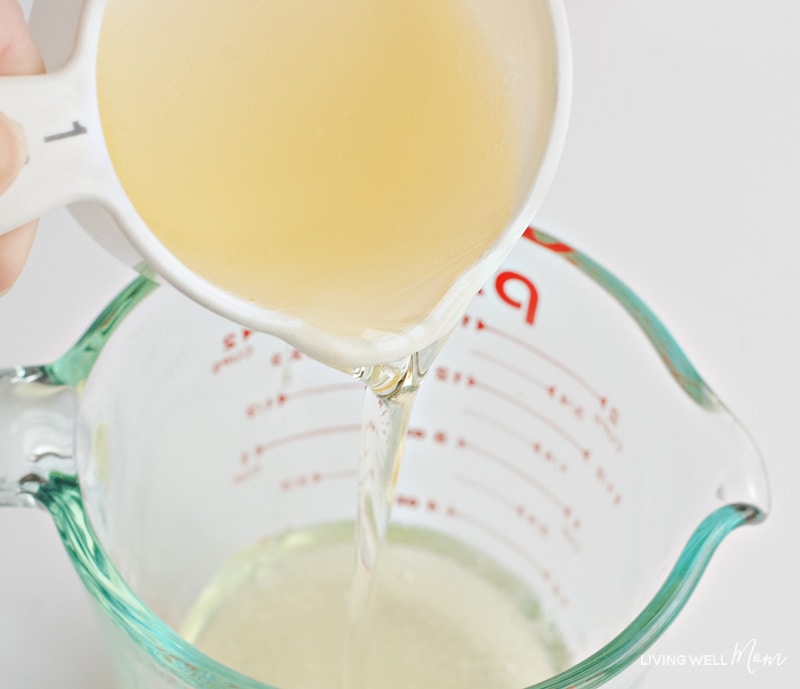 Then add 1/3 cup of vegetable glycerin. The glycerin will help create bubbles in this bubble bath.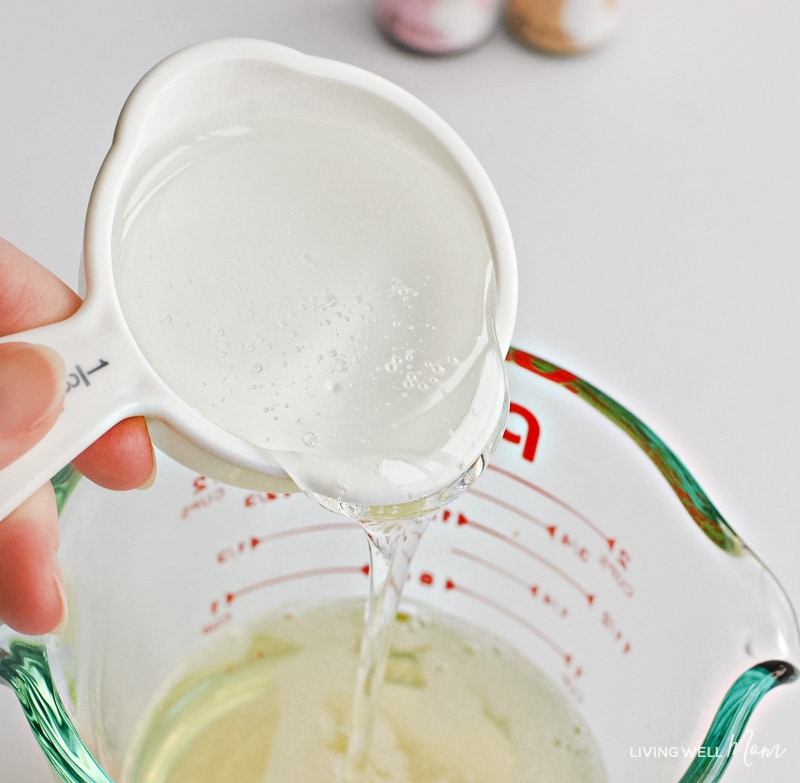 Next, add in 10-15 drops each of lavender and vetiver essential oils. Use the lesser amount for smaller children.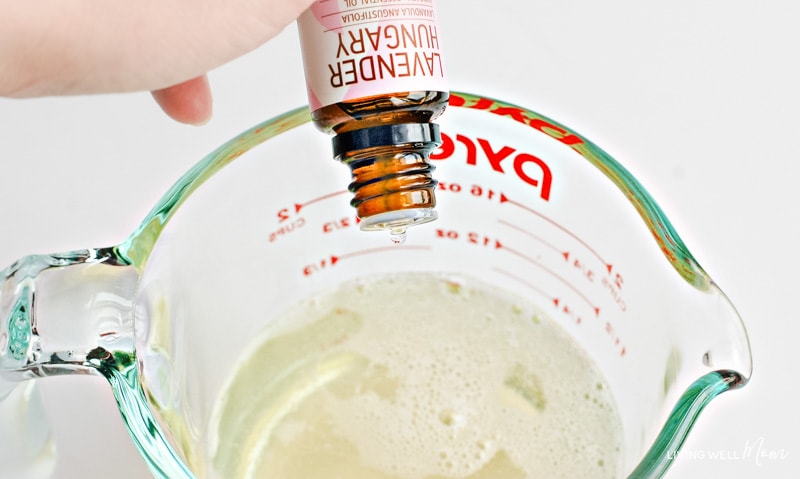 Stir your calming homemade bubble bath mixture together, then pour into a 16-ounce empty bottle. You may want to use a funnel for easier pouring.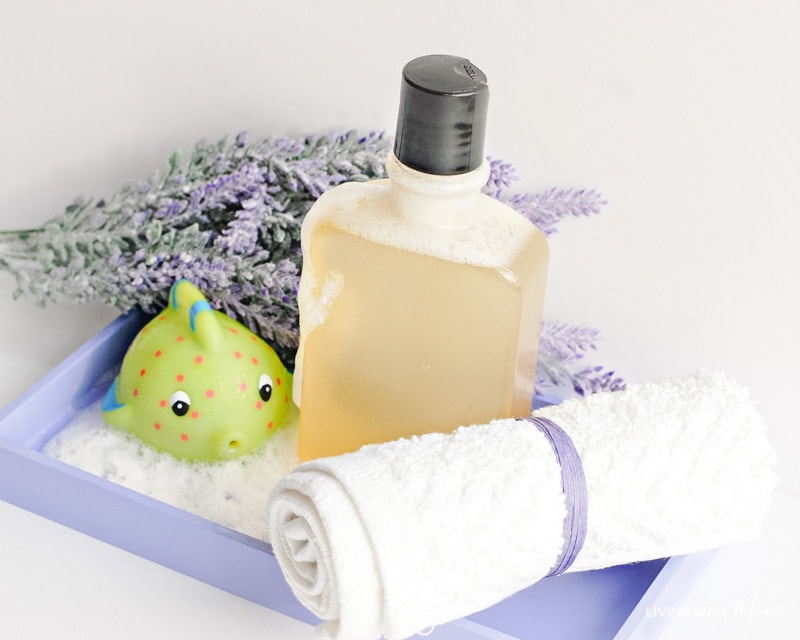 When its time for your kids night time bath, add one or two tablespoons of your calming homemade bubble bath into their bath water. For the best results, add while the water is still running.
This bubble bath is not super bubbly – but enough for the kids to enjoy.
Caution: this is not a tear-free bubble bath, so warn your children to keep the bubbles away from their eyes. However because 1-2 Tablespoons is not very much, I haven't had any issues with my children getting their eyes irritated.
Let your children play, relax, &/or soak, and while they do, they will enjoy the benefits of lavender and vetiver essential oils that may help them relax and calm down for the rest of the day.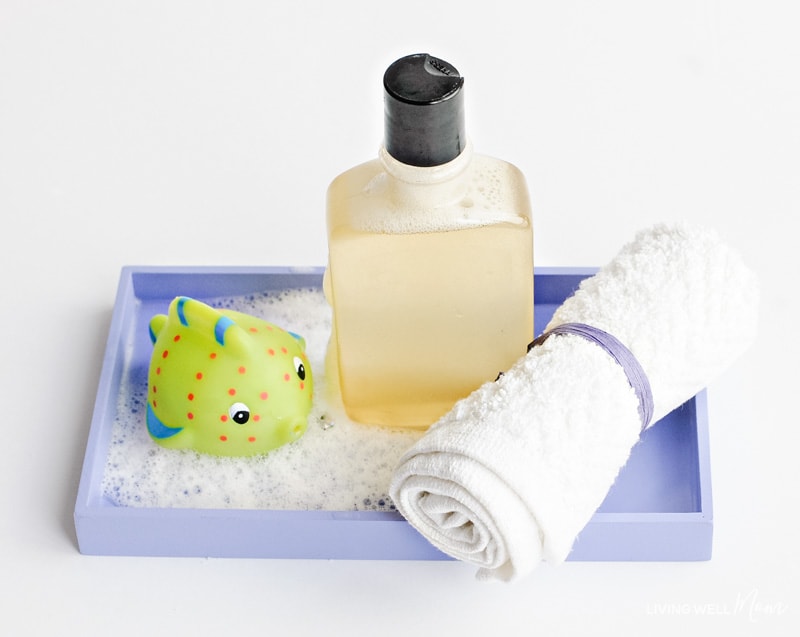 Moms – don't just let your kids get calm by using this. You will benefit from this calming homemade bubble bath too!
Enjoy a relaxing bath time as well and sleep like a baby – especially if you moisturize your skin with this calming body butter after you get out of the bath! Follow the bath with a nice warm cup of chamomile tea and you will be ready to end your day with the peaceful calm that your body has probably craved all day. 😉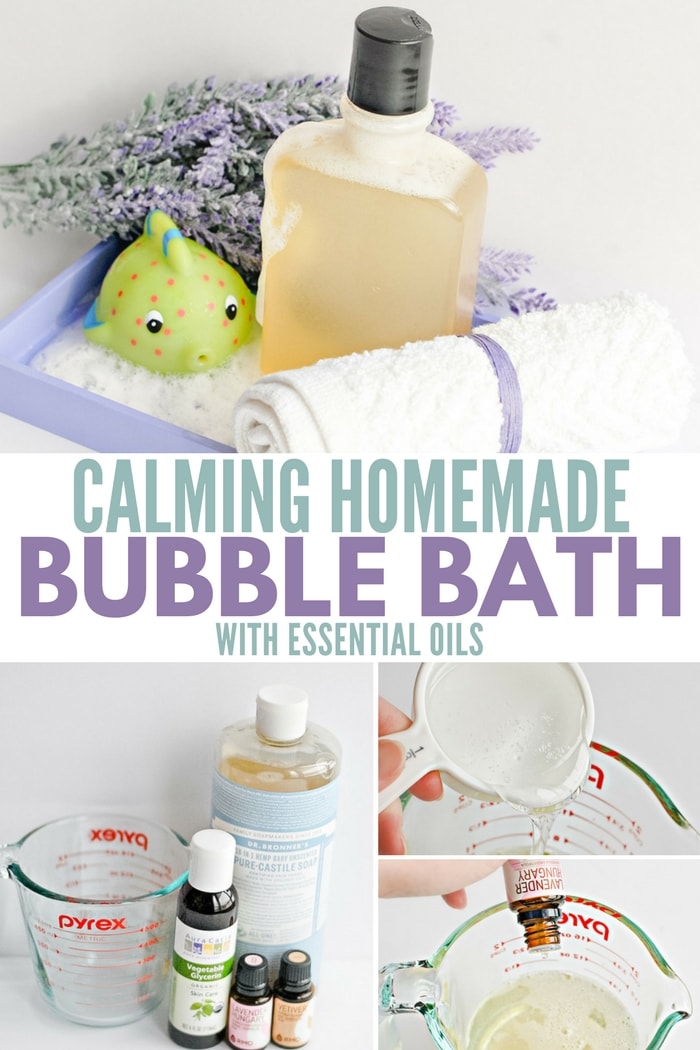 This calming bubble bath is not the only homemade DIY bath product you can make for yourself or your kids. Give these a try as well: