In a perfect world, we wouldn't have to deal with biting, stinging, annoying insects. But we don't live in a perfect world and unfortunately, sometimes we do get bitten or stung. Bee stings can be particularly painful and even be traumatizing, particularly for children.
Thankfully, there are some simple natural home solutions for bee stings that can help reduce discomfort. This works for hornet and wasp stings too. (In fact, in my experience, hornet and wasp stings tend to be more common because those insects are more easily irritated.)
I've used these natural solutions for bee stings with my children, particularly my 9-year-old son who has been stung three times this summer alone. Poor guy! He will tell you that they do work well.
Reminder: always be cautious of allergic reactions, particularly difficulty breathing, and contact your healthcare provider immediately if you have any concerns or questions. I am not a doctor or medical professional and this post is simply for informational purposes only.
Natural Home Solutions for Bee Stings
You can use any one of these home solutions for bee sting relief, however, you'll probably see faster relief if you use a combination. Keep reading and, further down this post, I'll share my family's preferred combination of home solutions.
Before you do anything, check to make sure the stinger is not left in the skin. If it is, you'll need to carefully remove it. Try not to use tweezers as that can push venom into the skin. Instead, try to scrape it out with your fingernail or a credit card.
I did use tweezers once this summer when my son stepped on a bee and was stung in between his toes – it was impossible to get it out otherwise. He didn't have any further symptoms or additional pain as a result and it did need to be removed.
Lavender Essential Oil
A drop or two of pure lavender essential oil directly onto the affected area can be soothing.
I prefer to use lavender essential oil for bee stings without diluting as lavender oil is gentle, but you can dilute if you choose to.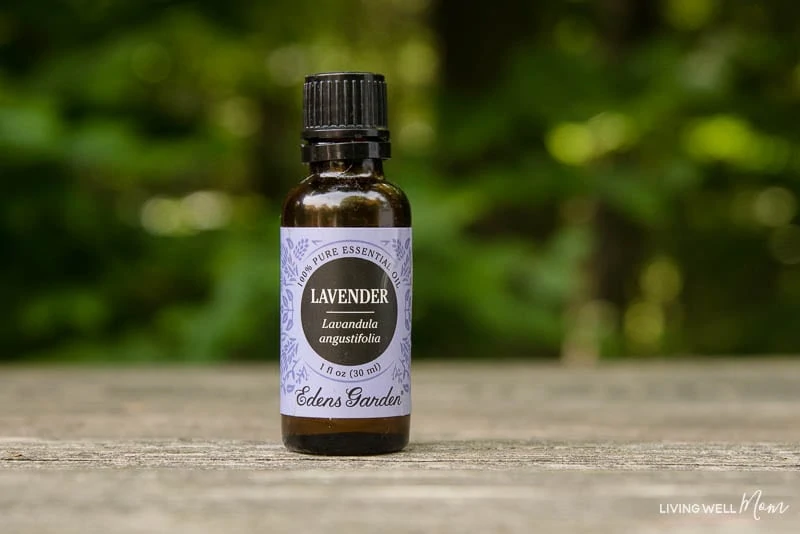 Tip: make sure you use a pure, unadulterated lavender oil for the best therapeutic results.
I use and recommended both Rocky Mountain Oils and Eden's Garden.
Witch Hazel
Witch hazel can work as an astringent which may help reduce swelling, making natural bee sting solution.
I prefer alcohol-free witch hazel. This brand
offers a spray version which works perfectly for spraying onto a painful sting area that would hurt if touched.
You can get it here
.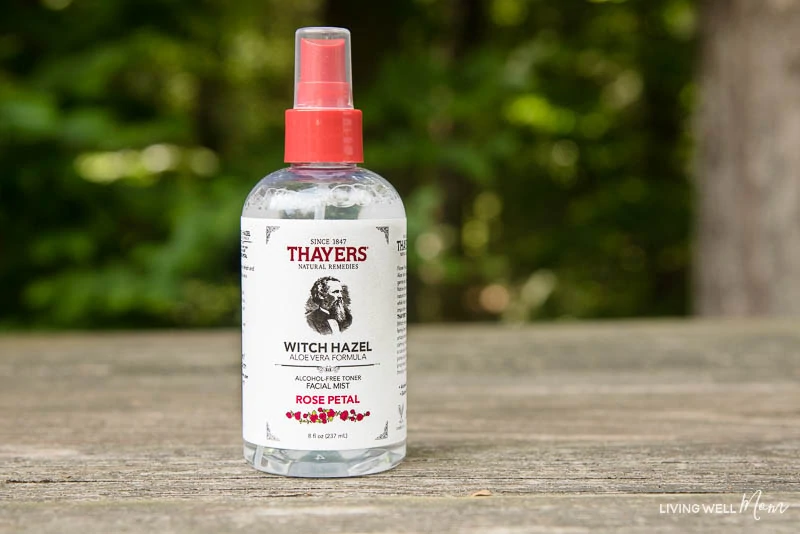 SOS Rescue Flower Essence Blend
Flower essences are a version of energy medicine, like homeopathy. This blend, called SOS Rescue, contains 5 different flower essences that may help support feelings of relaxation, particularly for a sudden, traumatic event like a bee sting.
2 drops directly into the mouth is all you need.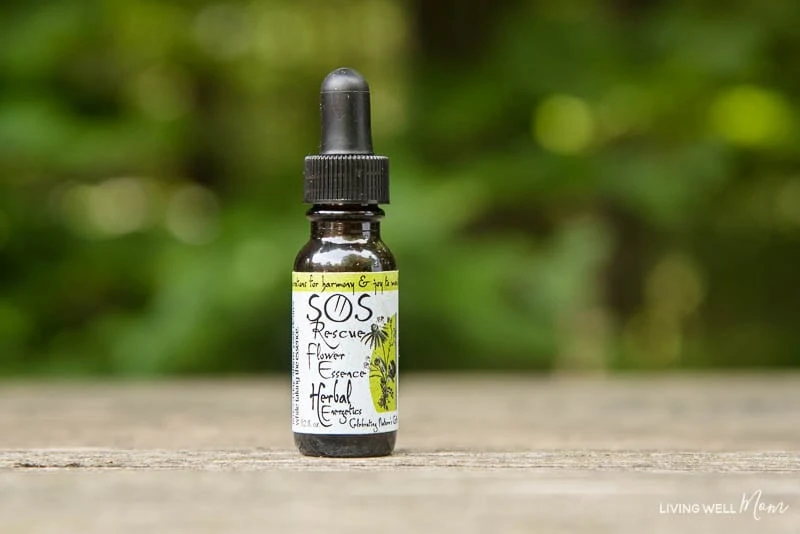 I give this to my kids immediately after a bee sting and they often calm down, relax, and talk to me about what's going on.

My son, Joshua, (who's been stung the most this summer) is particularly sensitive and gets extremely upset very quickly. I'm always amazed at how quickly he calms down with this SOS flower essence blend.
You can get SOS Rescue here.
Ice / Cold
Place a cold pack
or bag of frozen peas, with a towel or cloth in between, over the affected area. The cold can help numb pain and relieve swelling.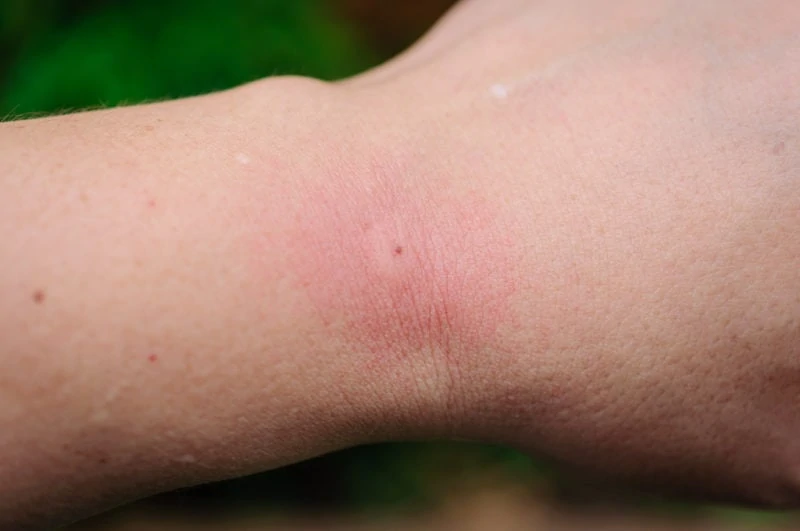 Our Bee Stings Home Remedy Routine:
This is the combination of natural home idea that have worked the best for me and my children:
I give a dose (2 drops) of SOS Rescue flower essence directly into his/her mouth
I put 1-2 drops of lavender oil directly onto the sting area, followed by a cold pack on the area
After 10-15 minutes, I spray some witch hazel onto the affected area
After another 10-15 minutes, I apply 1-2 more drops of lavender oil
Every 10-15 minutes, I alternate the lavender oil with witch hazel, while continuing to ice the affected area.
Usually, we only need to do one or two rounds before the sting is improved enough where we can stop.
Here's my Joshua, relaxing with a cold pack around his neck after he was stung by a hornet or some angry bee two weeks ago. This was about 45 minutes after he was stung and as you can see, he's much happier.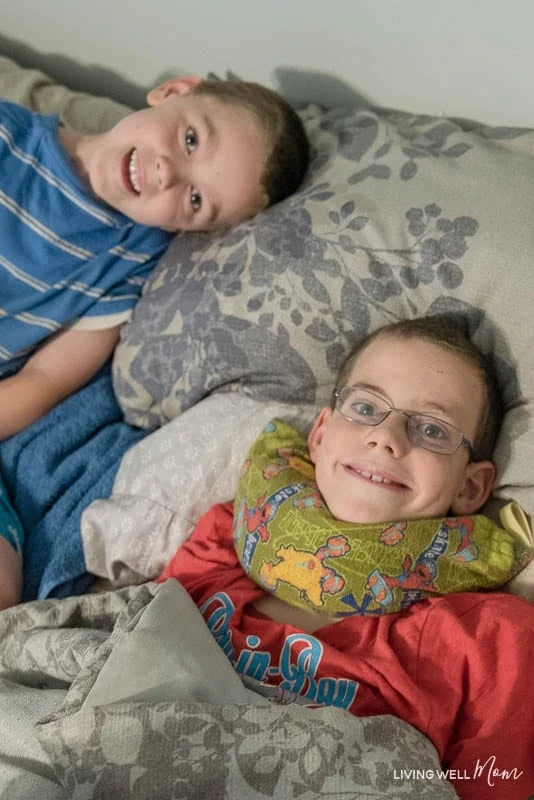 You can barely see the bee sting area on his neck, just about the collar, an hour after it happened. That's how quickly our natural home solutions worked.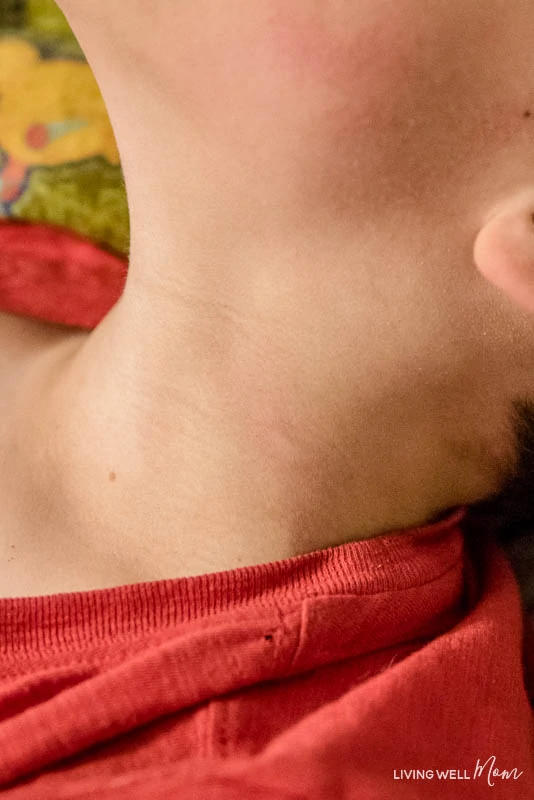 More Home Solutions for Bee Stings
Here are two more solutions we have used in the past:
Baking Soda
Make a baking soda paste with baking soda
and water and apply to the bee sting area.
(Note: this isn't my favorite because it's messier and my kids don't like me or anything touching a painful bee sting!)
Apple Cider Vinegar
The vinegar can help neutralize the venom from a sting. Apply it directly to the affected area.
For the best results, use a natural Apple Cider Vinegar
that has The Mother in it. (This means it's less processed and has more of the good beneficial stuff.)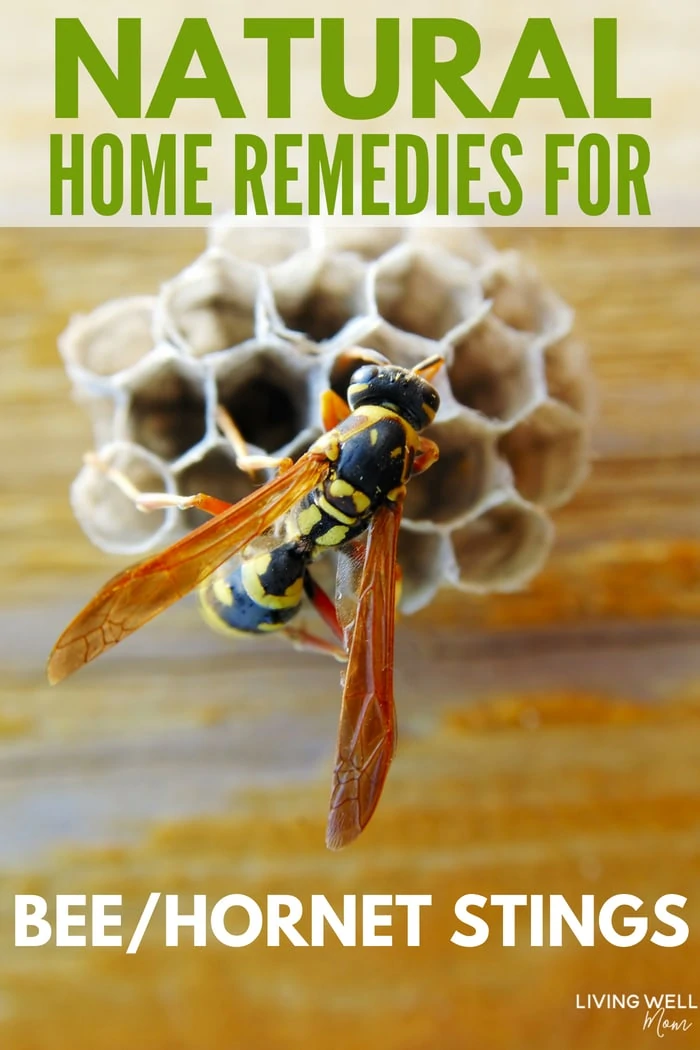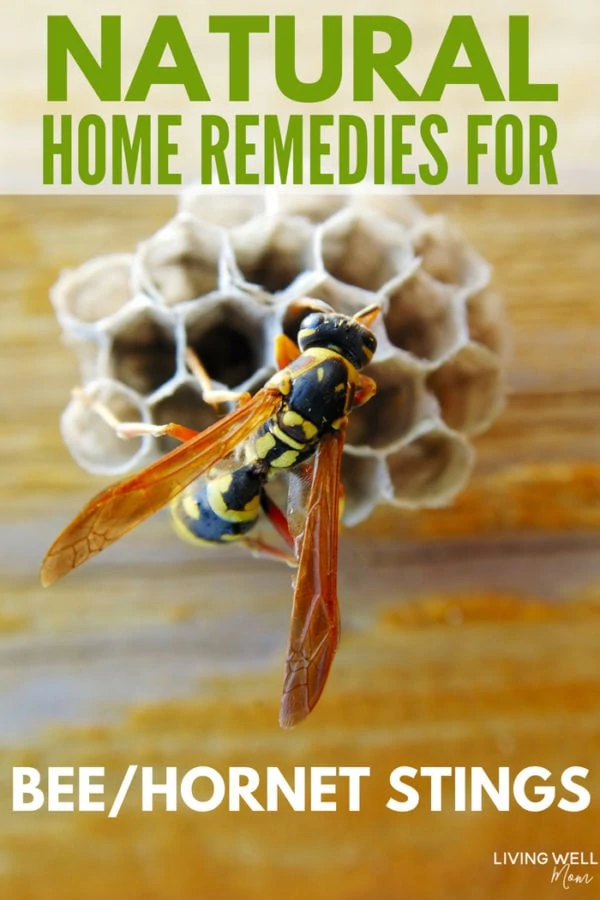 Hopefully, you won't have to deal with bee stings this summer, but if you do, remember these natural home solutions; they really do work!
Got fire ants? Check out this post for natural solutions for fire ant bites!
Which Essential Oil Brand is Best?
For the best results, you will want to choose a high-quality essential oil brand that is 100% pure and offers third-party testing for quality control. Read this post for more info on how to choose essential oils that work for you and your family (beyond the brand.)
My favorite essential oil company is Rocky Mountain Oils, followed by Eden's Garden, and Ancient Apothecary by Dr. Axe
.